You are currently browsing the category archive for the 'Uncategorized' category.
Quaccheri cristiani ecumenici per fare il bene
In their preaching, George Fox and other first Friends sought to direct people, not to belief in or experience of an inner metaphysical essence, but to the dynamic activity of divine revelation in their minds and hearts. Their message remains important today.

'That of God,' the Light, etc.: the Dynamism of Quaker Imagery — The Postmodern Quaker
03.06.2020 – Karina Lagdameo-Santillan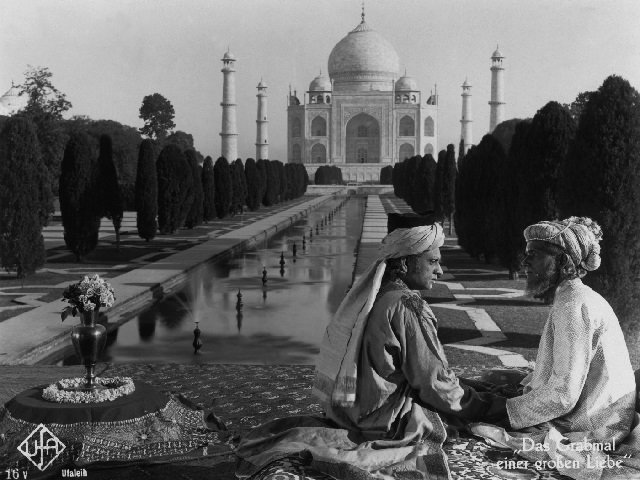 SHIRAZ: A ROMANCE OF INDIA
A film directed by Franz Osten
A British, German and Indian co-production
With actors Himansu Rai, Enakshi Rama Rau, Charu Roy, Seeta Devi
A 1928 Indian silent film with music and English intertitles
Meticulously restored by the BFI National Archive
Featuring a specially commissioned score by Grammy award-nominated composer-sitarist, Anoushka Shankar, daughter of legendary Ravi Shankar
An astonishingly beautiful gem, a treasure of the silent cinema, this film is now streaming exclusively on Youtube, courtesy of the We Are One Global Film Festival, a 10-day online festival exclusively on YouTube. It is the first-ever global film festival co-curated by over 20 film festivals with all funds raised during the festival to benefit COVID-19 relief funds.
Franz Osten's epic silent feature is a creative re-imagining of the love that moved the creation of the Taj Mahal, which today stands as one of the world's most beautiful and iconic monuments to love. Fictional in its plot, the film takes creative license with the story of the life and death of the 17th century Mumtaz Mahal, the Mughal empress whose early demise inspired her husband, the well-loved emperor Shaj Jahan to construct the Taj Mahal.
The film is based on a play by Niranjan Pal. In this fictional story, the potter Shiraz is the childhood friend and love of Selima. But she is kidnapped by slave traders, sold to the Crown Prince, the future emperor who falls in love with her. Shiraz follows her and enters the forbidden palace grounds for which he is sentenced to be trodden to death by an elephant. He is given a reprieve at the last moment when the Crown Prince discovers that he was tricked by an ambitious lady who wanted to be Empress. She eventually marries the Prince but Shiraz stays faithful to her through the years. Upon the death of the Empress, the Emperor commissions craftsmen to create models for a monument to his beloved wife. Shiraz forms his memories of his beloved into creating the architectural model of the Taj Mahal – a monument to both the Emperor's and his own undying love for Selima. Two loves, not one, immortalized in marble.
This is not history, but a moving drama, made more beautiful by the setting of the period it was shot. We see the vast desserts and the beautiful architecture of the Mughal times, Northern India as it was in the early 1900s. Camel caravans and marauding horsemen riding across the desert. Crowded slave markets, an all Indian cast of thousands, elephants, and the luxury of the palace inside and out. Nobility in lavish, authentic costumes, gorgeous settings, beautiful photography, all masterfully restored. It's a romantic adventure shot entirely on location that also serves as documentary value.
The film is made even more moving and heartfelt with the original score composed by composer-sitar player Anoushka Shankar. Dramatic, percussive, echoing the traditional music of that era, the soundtrack accompanying the scenes is performed by a traditional Indian ensemble infused with strings and a Moog synthesizer, setting the pace of this film.
All in all, it is a tale of the love that created the Taj Mahal–
"Not stone and mortar
But faith and longing–
Not hands,
But the warmth of a heart–
Built this which stands like a dream.
A film worth watching, it will be available for viewing until June 7 when the festival ends.
Here is the link: https://www.youtube.com/watch?v=dOSvq8EncXg&t=95s
"There can be no peace without justice; no love without trust; and no unity without equality…
Alongside Quakers in the USA, and their American Friends Service Committee, we stand with those whose lives are blighted by racist, discriminatory policies… We pray for the courage and steadfastness that will be needed as we uphold our testimony of equality, justice, peace, sustainability and truth. For us, prayer is inseparable from action.
Humanity needs leaders of integrity and conscience, ready to be held to account by individuals and institutions, national and international. We pray for those in positions of power. We call on them, as public servants, to work with all of good faith to build the world we seek, to fertilise the soil in which the tender shoots of peace, love and unity may flourish."
In 2017 Meeting for Sufferings, the standing representative body of British Quakers, made this statement. We reaffirm our Quaker commitment to bearing public witness against injustice and the right of citizens to hold their governments to account.
"Though a personal morality could be deduced from her ethical socialism, it was in fact much more than a set of moral precepts. It constituted an entirely distinct form of socialism, neither Marxist nor simply reformist"
Ada Salter is best known as one of the first female mayors in Britain. She oversaw the building of houses and parks that transformed the lives of some of the poorest people in London. Prior to that she was a member of the non-violent suffragette Women's Freedom League, leader of the Women's Labour League and a key mover in the 'Bermondsey Uprising' of 1911, when thousands of women walked out on strike in protest at factory conditions.
Much lesser known is the green, feminist, localist socialism she promoted a century ago, as a member of the Independent Labour Party, referred to today as ethical socialism. In "Ada Salter and the origins of Ethical Socialism", Graham Taylor writes:
– The term 'Ethical Socialism' is often said to have been first used pejoratively by Rosa Luxemburg, to describe the theory of her opponent Eduard Bernstein
– Bernstein's work was widely read in the ILP, including a book highlighting the thought of John Lilburne, Gerrard Winstanley and John Bellers, all of whom were, or became, Quakers
– As a member of the ILP, Ada stood for a socialism built from the bottom-up and prefiguring the future in particular by setting up co-operatives. The ILP supported class struggle, but not class-warfare.
– Towards the end of her life Rosa Luxemburg moved closer to ethical socialist ideas by advocating a bottom-up strategy in Germany based on the mass strike
– Today ethical socialist ideas are reflected in the ideas of such public intellectuals as Terry Eagleton and Naomi Klein, and in the grassroots movements catalysed by Sanders and Corbyn.
More info on pamphlet: https://www.independentlabour.org.uk/publications/
01.06.2020 – acTVism Munich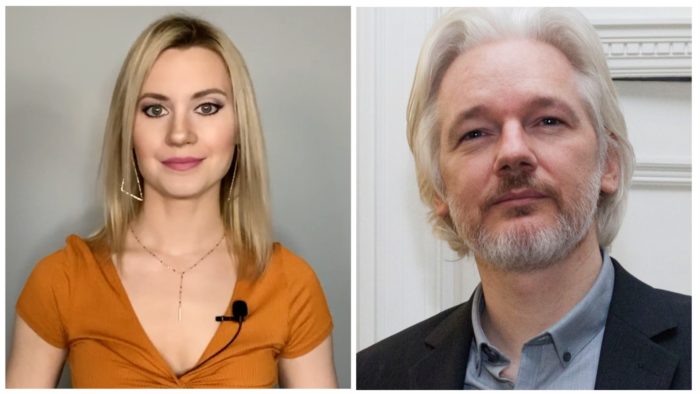 VIDEO: Assange Case: Intelligence & Military ties to Chief Magistrate & UK Minister
In this video, Taylor Hudak recaps the online event "Julian Assange: Is this a fair trial?" held by Declassified UK, a British news organization. Taylor examines the various conflicts of interests in the Assange case concerning the Chief Magistrate, UK Minister and former judge presiding over the case.
---
The original article can be found on our partner's website herehttps://www.facebook.com/v3.0/plugins/like.php?action=like&app_id=&channel=https%3A%2F%2Fstaticxx.facebook.com%2Fx%2Fconnect%2Fxd_arbiter%2F%3Fversion%3D46%23cb%3Df18fe8beb84afe4%26domain%3Dwww.pressenza.com%26origin%3Dhttps%253A%252F%252Fwww.pressenza.com%252Ffc70c7b16d6374%26relation%3Dparent.parent&container_width=0&href=https%3A%2F%2Fwww.pressenza.com%2F2020%2F06%2Fassange-case-intelligence-military-ties-to-chief-magistrate-uk-minister%2F&layout=button_count&locale=en_US&sdk=joey&share=false&show_faces=truehttps://www.facebook.com/v3.0/plugins/share_button.php?app_id=&channel=https%3A%2F%2Fstaticxx.facebook.com%2Fx%2Fconnect%2Fxd_arbiter%2F%3Fversion%3D46%23cb%3Df3de1261d652bac%26domain%3Dwww.pressenza.com%26origin%3Dhttps%253A%252F%252Fwww.pressenza.com%252Ffc70c7b16d6374%26relation%3Dparent.parent&container_width=0&href=https%3A%2F%2Fwww.pressenza.com%2F2020%2F06%2Fassange-case-intelligence-military-ties-to-chief-magistrate-uk-minister%2F&layout=button_count&locale=en_US&sdk=joeyhttps://apis.google.com/u/0/se/0/_/+1/fastbutton?usegapi=1&size=medium&origin=https%3A%2F%2Fwww.pressenza.com&url=https%3A%2F%2Fwww.pressenza.com%2F2020%2F06%2Fassange-case-intelligence-military-ties-to-chief-magistrate-uk-minister%2F&gsrc=3p&ic=1&jsh=m%3B%2F_%2Fscs%2Fapps-static%2F_%2Fjs%2Fk%3Doz.gapi.it.l10LZmJwGZ8.O%2Fam%3DwQE%2Fd%3D1%2Fct%3Dzgms%2Frs%3DAGLTcCNquZKZ4d-2DR2ParMe4_kAHiOUWw%2Fm%3D__features__#_methods=onPlusOne%2C_ready%2C_close%2C_open%2C_resizeMe%2C_renderstart%2Concircled%2Cdrefresh%2Cerefresh%2Conload&id=I0_1591065991498&_gfid=I0_1591065991498&parent=https%3A%2F%2Fwww.pressenza.com&pfname=&rpctoken=27699311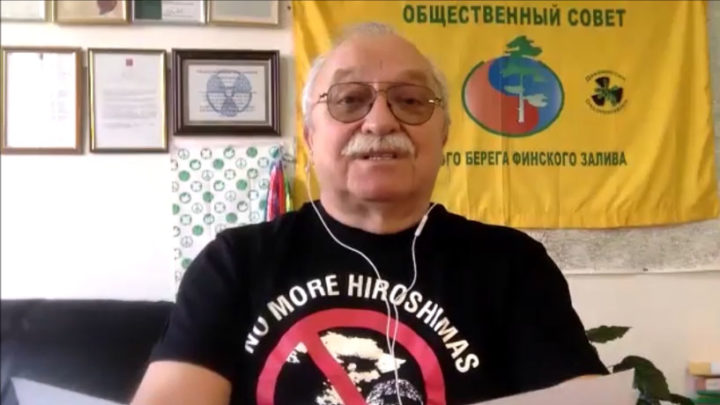 On the 23rd of May, 2020, the Abolition 2000 Global Network to Eliminate Nuclear Weapons held its Annual General Meeting online for the first time due to the coronavirus pandemic.  A large part of the meeting was dedicated to reflecting on the implications of covid-19 on the work of nuclear abolition.  Oleg Bodrov of Public Council of the South Coast of the Gulf of Finland, near St Petersburg, Russia shared his views in a pre-recorded interview.  We share it here for readers of Pressenza.
Transcript below
Transcript
Dear colleagues, my name is Oleg Bodrov, I am a physicist, ecologist and peace movement activist from the south coast of the Gulf of Finland, in the Eastern Part of the Baltic Sea Region, close to St. Petersburg, Russia.  I am the Chairman of the Public Council of the South Coast of the Gulf of Finland.
I worked in the Russian nuclear industry for 17 years but left it after the Chernobyl disaster.  For the past 30 years, I have been working on issues of environmental protection, nuclear safety and the prohibition of nuclear weapons.  I live on the border of the confrontation between NATO and Russia, on the southern coast of the Gulf of Finland.
So, the point which I will present just now, will be based on my personal experience and activities in the last years.
First of all I'd like to say something about the status of the Russian nuclear industry in the context of nuclear weapons and the export of "civil nuclear technologies" before the NPT Review Conference.
First of all Russia, according to the official doctrine, could be the first to use nuclear weapons.  It is a very important message.  The Ministry of Foreign Affairs of the Russian Federation declared that: "The prohibition of nuclear weapons is contrary to our national interests".  And the president of the Russian Federation has demonstrated his psychological readiness to use nuclear weapons. He has personally launched four transcontinental missiles from submarines, air and ground-based facilities.  Last but not least, the Russian state corporation, Rosatom, has agreements to build 36 nuclear power plants outside of Russia in different countries.  Consumers of the nuclear electricity from these nuclear power plants outside of Russia may be investors in Russian military programs.
So the top level of Russian politicians are already ready to use nuclear weapons and develop the nuclear infrastructure outside of Russia which is possible to support Russian military programmes.  This is number 1 of my message to my colleagues.
Some lessons after the pandemic Covid-19.
All countries, including nuclear weapons countries, have been powerless against the new virus.
Covid19 has stimulated the development of the economic crisis, and leaders of nuclear countries are using the crisis to find enemies outside of their counties.  Thus, instead of joining forces against the virus, the political confrontation between countries deepens. What can we do, our international peace movement?
First of all I'd like to say that we have a SICK planet and we have no planet B!  So now we need to not only protect our planet from nuclear weapons, but also reduce greenhouse gas emissions, stop "civil nuclear" expansion, which is part of military nuclear industry. We need to provide safe decommissioning of the more 400 nuclear power plants on our planet, and we need to promote sustainable development of our countries.
What is reasonable to do in this case?
I think, first of all, we need to develop cooperation with our colleagues from non-governmental organisations working in the field of protection of traditional lifestyles of indigenous peoples, NGOs against climate change, and NGOs against the export of nuclear power plants.
It is reasonable to stimulate transboundary cooperation between NGOs, municipal and regional authorities close to the border between NATO and non-NATO countries.
I think that the politicians of NATO and Russia are trying to make us enemies 75 years after the Second World War.  I think let's hold hands, friends, in Russia, Europe, China and USA.  We are friends and not enemies!
Thank you
This post is also available in: Italian, German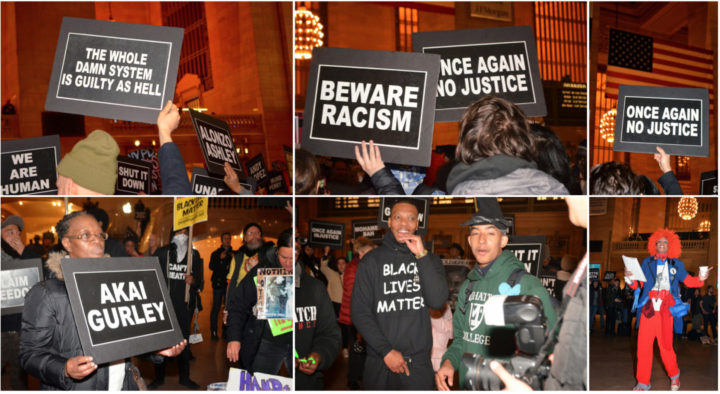 By Gabriella Callender
The American conscience has cancer. Another Black man is killed in America by the hands of the police while we despairingly await justice.
How can justice ever really be served in an America that was built on the flesh torn backs of Black human beings? Our African history was intentionally hidden so that our enslavement could be justified. We were made to worship an image of a god who looked nothing like us. We are still at the mercy of the overseers knee on our neck. How far have we come from those "slavery days"? Not far enough when police officers can kill Black people like George Floyd and we are here still hoping for the crumbs of someone's justice.
I don't think there could ever be any justice in America. Not unless White people hand over the land.
If we really want to start somewhere we can do so by ending student loan debt for every Black college student in the United States. It won't be justice but it will be something. Besides, the debt for Black education was paid long ago by the first enslaved African who ever set foot on American soil. Then it was repaid over and over and over again. Rest in Peace, George Floyd.
"Not only do we have to be concerned about our physical health but our emotional health is continuously being damaged by watching all of these videos of Black people being murdered while jogging. Black women being murdered in their beds. Black men being murdered like animals on the streets of Minneapolis. This is unacceptable and this must end." Andrea Jenkins May 2020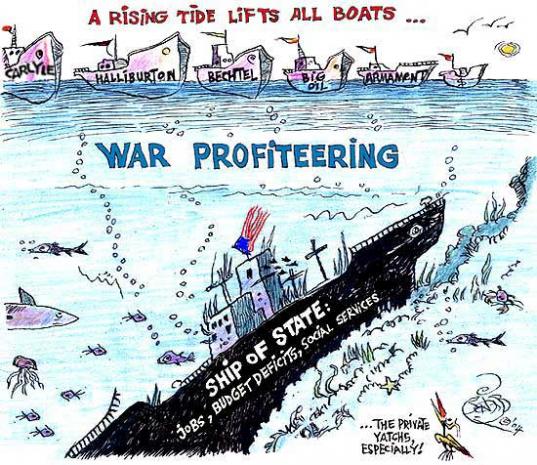 I'm adding Christian Sorensen's new book, Understanding the War Industry, to the list of books I think will convince you to help abolish war and militaries. See the list below.
Wars are driven by many factors. They do not include protection, defense, benevolence, or public service. They do include inertia, political calculation, lust for power, and sadism — facilitated by xenophobia and racism. But the top driving force behind wars is the war industry, the all-consuming greed for the all-mighty dollar. It drives government budgets, war rehearsals, arms races, weapons shows, and fly-overs by military jets supposedly honoring people who are working to preserve life. If it could maximize profits without any actual wars, the war industry wouldn't care. But it can't. You can only have so many war plans and war trainings without an actual war. The preparations make actual wars very hard to avoid. The weapons make accidental nuclear war increasingly likely.
Sorensen's book completely and refreshingly avoids two common pitfalls of discussions of war profiteering. First, it does not claim to be presenting the single simple explanation of militarism. Second, it does not suggest that the corruption and financial fraud and privatization is itself the whole problem. There is no pretense here that if the U.S. military would simply set its books straight and nationalize the war business and properly pass an audit and stop hiding slush funds, then all would be right with the world, and mass-murder operations could be conducted with a clear conscience. On the contrary, Sorensen demonstrates how the corruption and the sociopathic destruction feed off each other, generating the real problem: organized and glorified homicide. Most books on corruption in the war business read more like discussions of excess profits in the business of torturing bunnies, where the authors clearly believe that bunnies should be tortured without excessive profiteering. (I use bunnies merely to help readers who don't sympathize as much with human beings as with bunnies understand.)
Understanding the War Industry is not so much analysis as an effort to persuade through the repetition of examples, countless examples, naming names and laid out over hundreds of pages. The author admits that he's only scratching the surface. But he's scratching it in lots of different places, and the result ought to be persuasive for most people. If your mind doesn't go numb, you will feel an urge to take a shower after closing this book. When the Nye Committee held hearings in the 1930s exposing shameful war profiteering, people cared because war profiteering was considered shameful. Now we get books like Sorensen's that expose war profiteering as a fully developed industry, one that generates the wars from which to profit, while simultaneously and systematically generating shamelessness in the hearts and minds of the people paying for it all. Such books have the task of re-creating shame, not just exposing what is already shameful. Whether they're up to the task remains to be seen. But we ought to spread them around and give it a try.
Sorensen does occasionally stop to point out what his endless examples lead to. Here's one such passage:
"Some people think it's a chicken-or-egg scenario. They argue that it's difficult to tell which came first — the war industry or the need to go after bad guys in the hemisphere. But it's not even a situation where there's a problem, and then the war industry comes up with a solution for the problem. It's just the opposite: The war industry inflates an issue, avoids addressing the root causes, manufactures weaponry, and markets the weaponry, which the Pentagon purchases for use in military operations. This process is comparable to the process Corporate America uses to get you, a consumer, to purchase a product that you don't need. The only difference is that the war industry has more incisive forms of marketing."
Not only does this book provide endless research and documentation leading to the appropriate conclusions, but it does so with highly unusually honest language. Sorensen even explains up front that he is going to refer to the Department of War by that, its original name, that he is going to call mercenaries by the name "mercenaries," etc. He even gives us four pages of explanations of common euphemisms in the war industry. I'll give you the first half a page:
acquire the full range of counterspace capabilities: develop weaponry to blow up other countries' satellites
additional contract requirement: exorbitant public treasure spent on mediocre weapons platform
administrative detention: solitary confinement
advisor: CIA officers / special operations personnel
anticipatory self-defense: Bush Doctrine of pre-emptive strike, regardless of validity of threat
arms trade: selling weapons of death
armed combatant: civilian or resistance fighter, armed or unarmed
"at the request of the [allied govt.], the United States is conducting unarmed reconnaissance flights accompanied by armed escorts who have the right to return fire if fired upon": "we bomb civilians" to assure the survival of client governments
outpost, facility, station, forward operating location, defense staging post, contingency operating site: base
Read these books, THE WAR ABOLITION COLLECTION:
Understanding the War Industry by Christian Sorensen, 2020.
No More War by Dan Kovalik, 2020.
Social Defence by Jørgen Johansen and Brian Martin, 2019.
Murder Incorporated: Book Two: America's Favorite Pastime by Mumia Abu Jamal and Stephen Vittoria, 2018.\
Waymakers for Peace: Hiroshima and Nagasaki Survivors Speak by Melinda Clarke, 2018.
Preventing War and Promoting Peace: A Guide for Health Professionals edited by William Wiist and
Shelley White, 2017.
The Business Plan For Peace: Building a World Without War by Scilla Elworthy, 2017.
War Is Never Just by David Swanson, 2016.
A Global Security System: An Alternative to War by World Beyond War, 2015, 2016, 2017.
A Mighty Case Against War: What America Missed in U.S. History Class and What We (All) Can Do
Now by Kathy Beckwith, 2015.
War: A Crime Against Humanity by Roberto Vivo, 2014.
Catholic Realism and the Abolition of War by David Carroll Cochran, 2014.
War and Delusion: A Critical Examination by Laurie Calhoun, 2013.
Shift: The Beginning of War, the Ending of War by Judith Hand, 2013.
War No More: The Case for Abolition by David Swanson, 2013.
The End of War by John Horgan, 2012.
Transition to Peace by Russell Faure-Brac, 2012.
From War to Peace: A Guide To the Next Hundred Years by Kent Shifferd, 2011.
War Is A Lie by David Swanson, 2010, 2016.
Beyond War: The Human Potential for Peace by Douglas Fry, 2009.
Living Beyond War by Winslow Myers, 2009.
Enough Blood Shed: 101 Solutions to Violence, Terror, and War by Mary-Wynne Ashford with Guy Dauncey, 2006.
Planet Earth: The Latest Weapon of War by Rosalie Bertell, 2001.