You are currently browsing the category archive for the 'Uncategorized' category.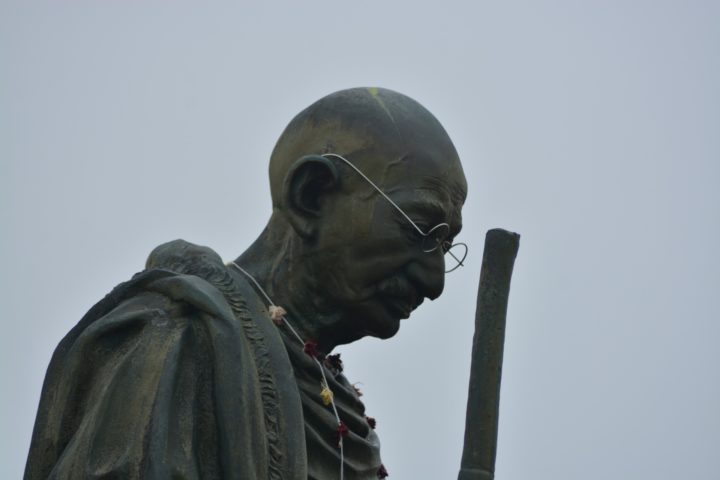 Samaj Sevaks, constructive organizations and Gandhians from across the country have strongly felt the need to atone, at the time of this Corona Crisis, for the sins that we have committed against migrant workers. We are all jointly responsible for the utter neglect of the village poor during the last few decades, which made them migrate desperately to cities and live under sub-human conditions. On behalf of all the citizens and in continuation of our campaign #KaronaKuch, Gram Seva Sangh has decided to give this call for a national fast. The Fast shall begin on Friday, 10 April 2020, at 6 am and end at 6 pm. On that day, we shall fast from wherever we are. During the fast, we shall introspect and decide as to how to undertake the difficult task of strengthening the village economy and village society in the days to come.
Kindly note! There shall be no public demonstration or public meetings or violations of the social distancing discipline during the entire period. Nobody shall be going out of their house, nor will they leave their post of responsibility during the campaign. Kindly also note, that this fast is not against the government. We appreciate the efforts being done by the Government as also various other public institutions in this regard.
This fast is an atonement. We shall be grateful if people do not politicize it.
www.gramsevasangh.org | Email ID: gramsevasanghindia@gmail.com | Mobile: 9980043911
Note:  For more about the campaign #KaronaKuch and a *The Day National Fasting*  call, check posters, articles, write ups at below links:
Google Drivebit.ly/karonakuch
Social Media Ac's
Facebook : @gramsevasanghindia | Twitter : @gramsevasangha  | Insta: @gramsevasanghindia
Concept Notes & Articles:
*A Call for The National fasting call in support of migrant workers*
https://gramsevasangh.org/2020/04/02/national-fasting/
*About campaign #KaronaKuch* https://gramsevasangh.org/2020/03/25/karonakuch-a-letter/
*Some recent articles*
*I Feel Like talking to You*
https://gramsevasangh.org/2020/04/02/i-feel-like-talking-to-you/
*Let's Cross Over…!*
https://gramsevasangh.org/2020/03/25/monstereconomy-is-dying-lets-cross-over/
*Brother's, Let's have unity of purpose*
https://gramsevasangh.org/2020/03/30/brother-lets-have-a-unity-of-purpose/
Gram Seva Sangh
Flat #102, Shesha Nivas, 1st Block, 1st Main,
Thyagarajanagar, Bengaluru-560028
Email ID: gramsevasanghindia@gmail.com
Facebook.com/graamasevasangha | @gramasevasangha
Mobile: 9980043911 |  www.gramsevasangh.org
A headline from the Greensboro NC News & Record: With its campus closed, Guilford College furloughs more than 130 employees Furloughs were ordered in all campus areas except among professors, who are teaching classes remotely through May. John Newsom. News & Record April 3, 2020 GREENSBORO — Its campus empty through the rest…
via Quaker Colleges & another Corona Crisis — A Friendly Letter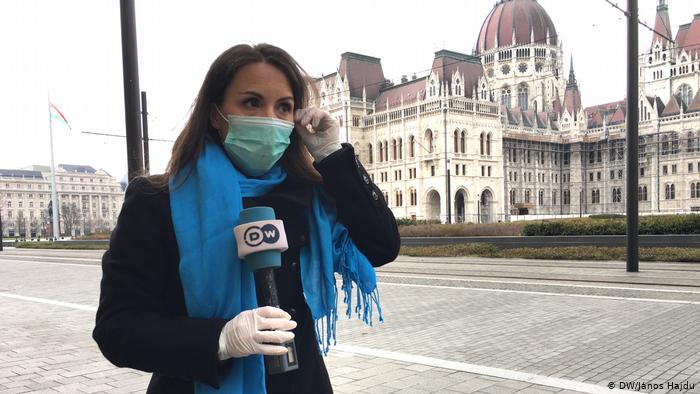 A law that holds a prison sentence of up to five years for spreading "false information" is part of new measures against COVID-19. As Fanny Facsar reports, journalists fear it could make it even harder to report news.
These are turbulent times in Hungary, with a single political decision receiving massive international attention. It's not the first time Hungary has been in the headlines for government decrees that have raised eyebrows nationally and internationally. Prime Minister Viktor Orban has freely described his understanding of democracy as "illiberal," and refers to his decisions as "unorthodox."
'Who defines what 'distortion' means?'
The government's latest move was to prolong the emergency decree for an indefinite time, a response to the COVID-19 pandemic. Part of those emergency powers is paragraph 337, which contains a prison sentence of up to five years for spreading "false information."
Some journalists in Hungary now fear this may make it even harder to report the news. Most of the Hungarian media is either managed or owned by people loyal to the government. But there are still some critical outlets — online and smaller newspapers — which have raised the alarm about the law.
"This law creates a lot of uncertainty because you do not know how decisions will be made," said Zoltan Batka, who writes for Nepszava, a small daily newspaper. He usually focuses on topics revolving around corruption. "Even if you spread true information in a distorted way which could curb the protection of Hungary, you face jail time. But who defines what 'distortion' means?"
This post is also available in: Spanish, French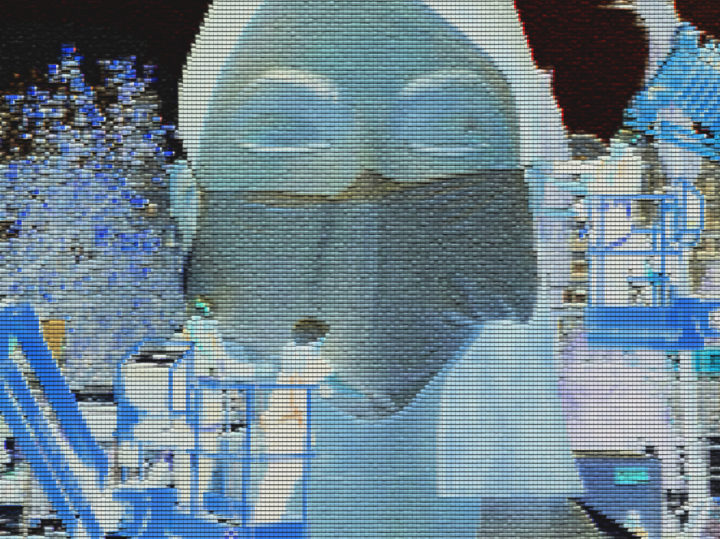 Every day, all day long, we are bombarded with updates and analyses about COVID-19, a virus that has stopped our one and only planet from "turning." The whole world is on lockdown and almost everything has been shut down: businesses, cultural centers, religious institutions, etc.
In early 80's, I was walking down a Paris street when I was stopped by a New Humanist who told me about this new current of ideas based on nonviolence and personal development, framed in a very simple phrase: "There is no social development without personal development, and no personal development without social development." This philosophy was developed mainly by Silo, the author of many books, including one with a proposal to "Humanize the Earth." A brilliant mind, people often asked Silo for guidance with personal situations, their work, a family dilemma, relationship issues — you name it — and mainly Silo's response to these requests was: "The question is not how to get out of this situation but rather how did I get into it in at the first place."
How did we end up with a pandemic of this scale? What did we do, or not do, to have our planet on lockdown? Why didn't we see the bulldozer coming? These are the questions we should be asking.
Almost overnight, the US unemployment rate went from 3% to 30%. The Department of Labor's figures for the week ending March 28 showed an increase to 6.6 million unemployed people – quite literally off the charts. There has been an unprecedented demand on food pantries across the country. In January 2019, however, when the National Intelligence published its long list of national security threats ("These Are the Top 26 National Security Threats Facing America" 12/03/19) and there was nothing on it about pandemic viruses.
Asking myself how I got into a bad situation seems a little counterproductive at first. Why spend time thinking about the past when I need to concentrate on finding a solution for the future? But here is the fatal error. What is most important is understanding what it was I was thinking that lead me into this situation. What were my beliefs? How did I justify my decisions? If I can answers these questions, I will find a way out of the problem and also increase the chance of not repeating the same error.
The coronavirus goes directly against our system of beliefs. The virus is so effective because it goes against who we think we are as human beings. We want to be individualistic, resolving everything with money and violence, and yet here we are with military personnel building hospitals in the middle of Central Park and the so-called "developed countries" of the West becoming Ground Zero for the epidemic. The virus attacked us at the social and health levels, showing us that if health and the social fabric are not cared for and protected, nothing else will work — no economic system, no stock market, no corporations, no housing market. Nothing.
Rabbi Heschel had a famous quote: "Few are guilty, but all are responsible." Yes, we are all responsible for this pandemic, we were not looking in the right direction, not having the right priorities, not pushing our politicians to do the right thing, not giving enough power to our democracies, to our international institutions, to our common good.
Now, in many cases, we may have to start from scratch, to rethink everything, to reorganize our lives, but the must important part of our work right now is understanding how we got into this situation. What system of belief put us here? This not a question of judging right or wrong; it's a question of whether it works or not. Even our beliefs about what is human are not correct, for the most part.
If we had believed that the human being is the most important value, that everything we are doing is for the development of the human being and our shared social environment, we would be in a very different situation today.
What can we gain from this virus? What will be our best shot to immune ourselves from future viruses? The short answer is: we need to change our system of beliefs.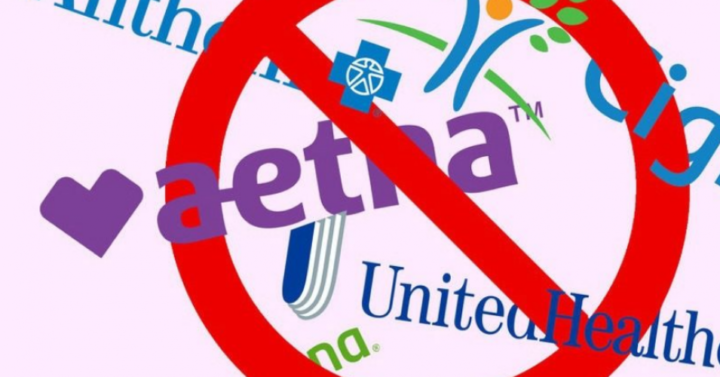 "The national health insurance system is crumbling more with every day that passes."
By Jake Johnson, staff writer Common Dreams
The coronavirus pandemic and resulting economic collapse could cause a staggering 35 million people in the U.S. to lose their employer-sponsored health insurance over the next several months, with lower-income Americans bearing the brunt of the damage.
That's according to a report (pdf) released Friday by the research and consulting firm Health Management Associates (HMA). The new analysis warns that, depending on the severity of U.S. job losses, "the number of people receiving coverage from an employer could decline by 12 to 35 million, including both workers and family members."
"For all the abstracted talk over the last year about health insurance churn, we are likely about to see it on an unprecedented scale in terms of velocity and devastation."
—Jeff Stein, Washington Post
The worst-case scenario presented in the report projects a U.S. unemployment rate of 25%—equal to the jobless rate at the peak of the Great Depression. Economists at the Federal Reserve Bank of St. Louis predicted last month that the unemployment rate could reach 32% by the end of June.
"For all the abstracted talk over the last year about health insurance churn, we are likely about to see it on an unprecedented scale in terms of velocity and devastation," Washington Post reporter Jeff Stein tweeted, referring to the policy debate that emerged in the 2020 Democratic presidential primary over whether the employer-sponsored healthcare system gives people more "choice" than a universal alternative like Medicare for All.
While many people who lose their coverage will be eligible to enroll in Medicaid, the HMA report notes that "one-third of all jobs" are located in states that have opted not to expand the program.
As a result, the report warns, the total number of uninsured Americans could rise from around 28 million today to 40 million, with the impact disproportionately falling on the millions of people living in states that have not expanded Medicaid.
"We need to drop the Medicare eligibility age to 0 right now," Rep. Alexandria Ocasio-Cortez (D-N.Y.), a vocal supporter of Medicare for All, tweeted in response to the new study.
Expanding Medicare is supported by 74% of the American people right now.https://t.co/FS7XftVUAz https://t.co/i59JjhzBr6 pic.twitter.com/tZEjumKuaK

— "Ideas That Are Lying Around" (@_waleedshahid) April 3, 2020
"Good-quality health care should not be tied to your job," tweeted Sen. Bernie Sanders (I-Vt.), a Democratic presidential candidate, in response to the new report. "At a minimum, the government must ensure health care for all, without cost, for the duration of this crisis."
10 million have already filed for unemployment.

3.5 million have already lost their health insurance.

Good-quality health care should not be tied to your job.

At a minimum, the government must ensure health care for all, without cost, for the duration of this crisis. https://t.co/CEhwRTMdBX

— Bernie Sanders (@SenSanders) April 3, 2020
As Common Dreams reported, the Economic Policy Institute estimated Thursday that 3.5 million people have likely already lost their employer-provided insurance over just the last two weeks as the coronavirus pandemic continues to drive mass layoffs across the U.S. The Department of Labor announced Thursday that 6.6 million people filed jobless claims last week alone.
Ryan Cooper, national correspondent for The Week, wrote in a column Friday that "thanks to America's uniquely boneheaded insistence on tying health insurance to employment," the U.S. healthcare system "is in very real danger of collapsing altogether" without immediate and sweeping action from Congress.
"Whatever it is, it needs to be big, and it needs to happen yesterday," wrote Cooper. "The national health insurance system is crumbling more with every day that passes."