You are currently browsing the category archive for the 'Uncategorized' category.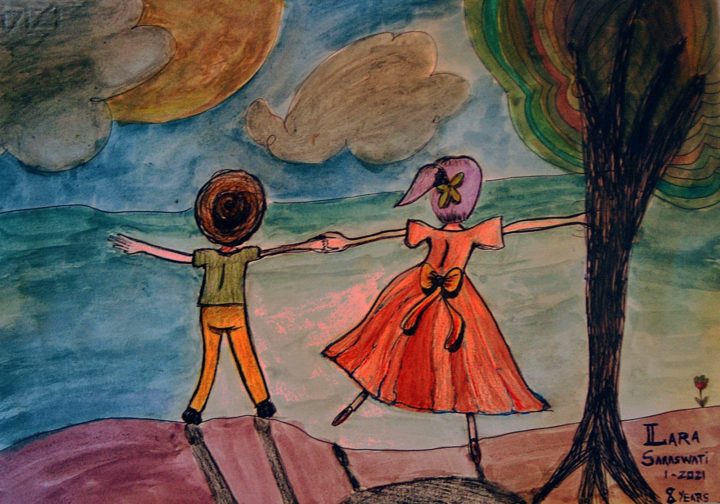 We share the letter that Weavers' Wheel network (INDIA) & Associazione Antigóna (Bologna, ITALY) have sent to their friends to give an account of the activities and projects carried out together.
Dear friends, when there is a FULL MOON the earth is finally shining and illuminated. The moon often takes on a spiritual and magical meaning, and we like to think of it as a special opportunity to reach the most hidden corners to bring moon rays where living beings in difficulty live.
By developing the collaboration between the Weavers' Wheel Network and the Antigóna Association, we started distributing the Crumbs – collected in the Bricioland basket – just in the days of FULL MOON. In 2020 we sent 7,834 Euros, for the following activities:
SAKURA FOR PEACE – Initiative launched in October 2019 by an international group of young people to plant trees around the world in the name of Peace. Taking up this invitation, we planted various trees in Florence and involved the farmers of the village of Pasumalaithangal, Tamilnadu, to create a small forest that now has 400 trees.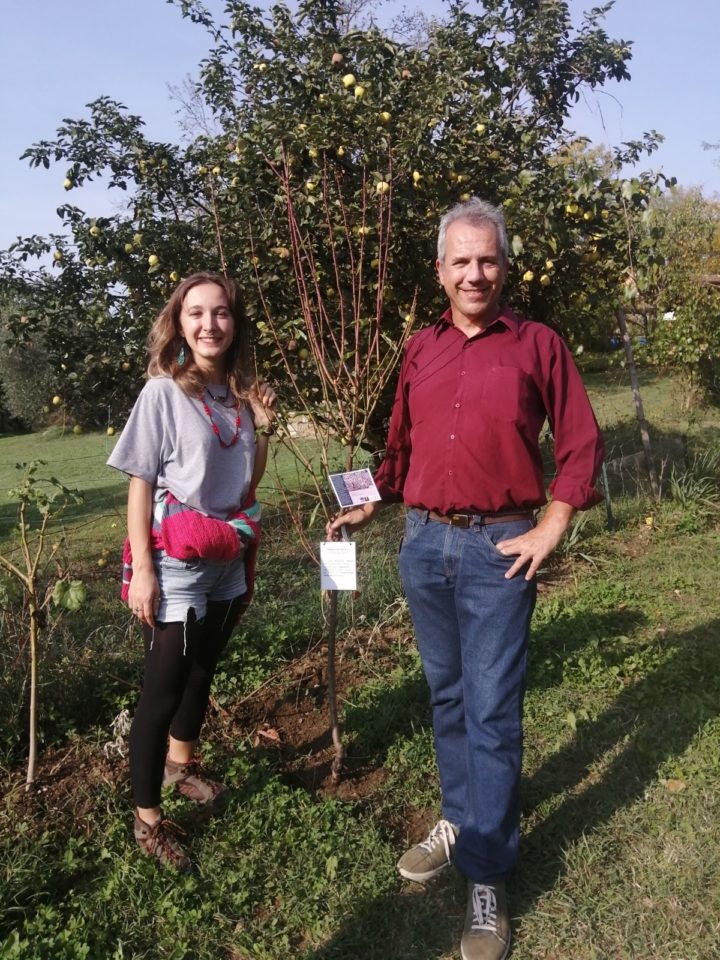 Some trees have been lost, but the majority are growing and in need of care. Many men in the village would jump through hoops for a day of paid work. By combining human resources and tree needs with some of our Crumbs, we offer a few days of work to the people of the village every month.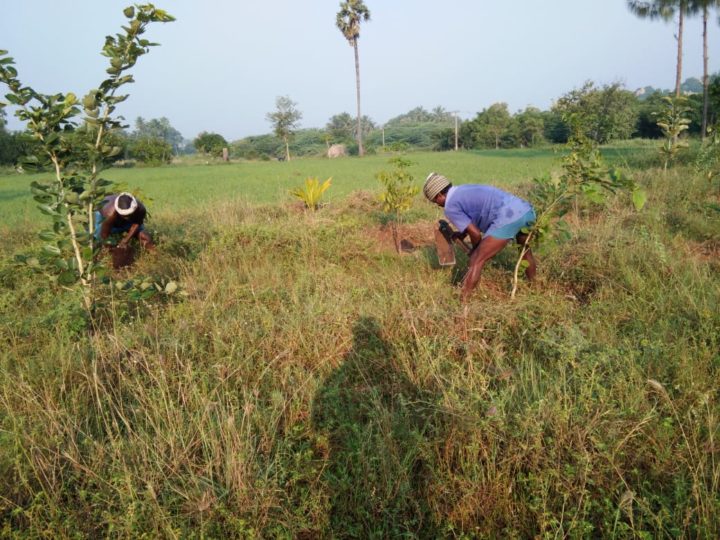 The local contact person for this and other projects we carry out is Thavamani, an extraordinary farmer-social worker, with a great spirit of solidarity towards his people. He and his family also have a great capacity for welcoming young international volunteers who have followed one another over the years.
TESSENDO WITHOUT BORDERS – Initiative launched in April 2020, in full lockdown, after receiving testimonies on the plight of textile artisans in India. Italian textile artisans and friends of various Associations have taken up our appeal that I would like to thank here: NAMASTE HONOR TO YOU, LA FIERUCOLA, SERVAS, MAGIA VERDE, VRO, RGHH. Thanks to the crumbs collected, we were able to reach various textile projects, all of which I personally know, in various states of India (Karnataka, Andhra Pradesh, Maharasthra, Pondicherry and Tamilnadu). Some textile groups have offered to send their products to Italy in exchange. As soon as possible, we will have some fabrics sent to the group of tailors of Green Magic, in southern Tamilnadu, by spinning the wheel of Bricioland. We are in constant contact with the representatives of the textile organizations and we appreciate the efforts of many Indian volunteers.
GRRC – The Gandhi Rural Rehabilitation Center is located in the village of Alampundi (Tamilnadu ) and supports, with great financial effort, the Anjeli Center, the day center for disabled children that offers them therapies, treatments, education, food and moments of play and leisure. During the lockdown, the GRRC was active in the distribution of food parcels to families in need in the villages.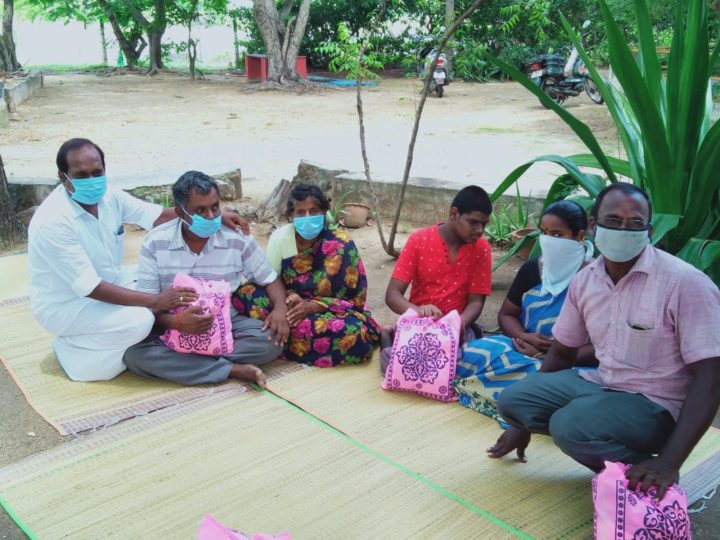 MAHER ASHRAM – Sister Lucy Kurien, tireless and joyful founder, is a Catholic nun but who respects all religions and a beneficial force of nature, created the place to welcome women who face difficulties in married life. Often mistreated, offended, threatened and/or physically harmed by their husbands, they find the Maternal Home in Maher who welcomes them, treats them, offers them counseling in order to resolve family problems and – when this is not possible – accompanies them on a path of training and self-sufficiency through productive activities.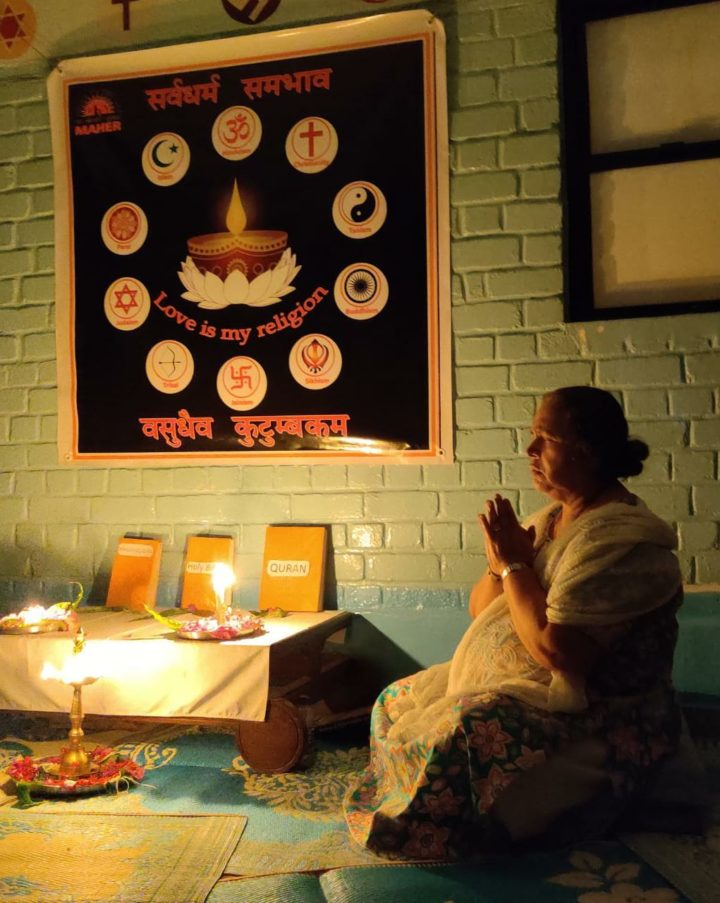 Among these is the workshop for making shopping bags, made by recycling the fabrics of discarded saree. My mother and I were guests in Maher in November 2019 together with Pinuccio, a Sicilian gardener who has done many very useful jobs here and elsewhere. Even Maher has been active in the distribution of hundreds of food parcels to families in the suburbs of Pune.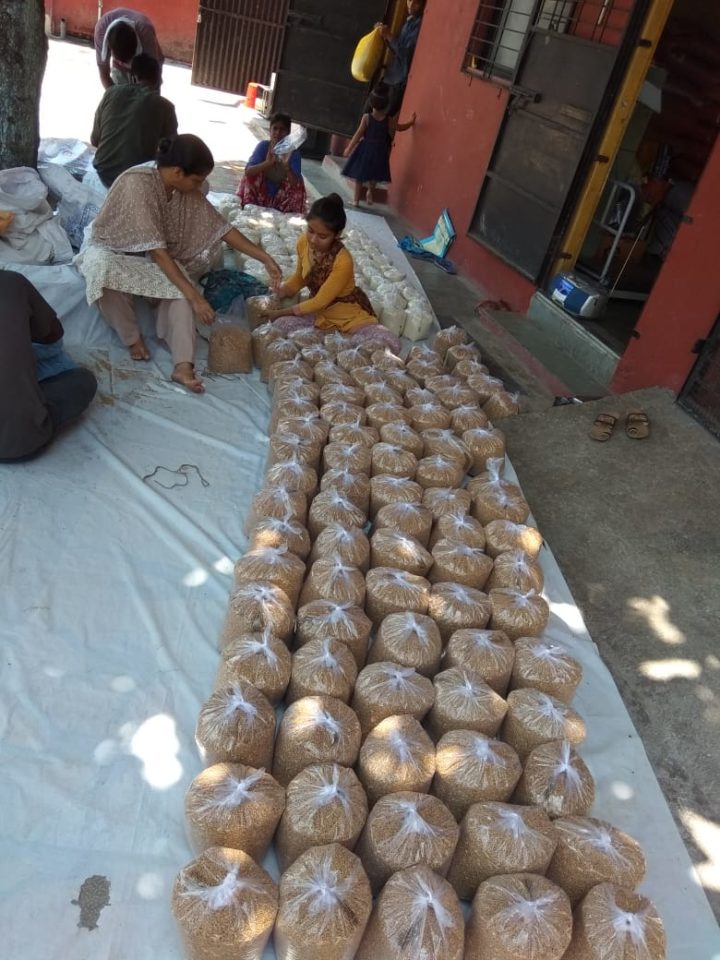 HOPE CENTER – I met the founder, Sister Noelline, in the 90s and I have always been impressed by her deep determination towards social service, which constituted the mission of her life which ended a few years ago. Among the various activities that she had started, the one that is closest to our heart, and that, thanks to some friends, we have financed in recent years, is the care of the psychophysical well-being of the elderly in Wadgaon Sheri, a suburb of the city of Pune (Maharashtra). Recently, and to our great joy, the HELPAGE ITALIA board of directors decided to finance part of the costs aimed at the well-being of the elderly, including health activities (cataract interventions and others) and recreational activities (trips, parties, games), and also reimbursement for social workers who constantly and closely follow the elderly.
DEEPA KULKARNI – Deepa is also from Pune (Maharashtra) and I was able to appreciate and benefit from her talent in November 2019. She is a social worker and works mainly in slums. She launched a fundraising campaign, to which we responded with some FULL MOON CRUMBS, in favor of a training project. Now launched, it is aimed at 50 teenage girls from the slums, so that they can take care of the primary needs of the environment, their families and themselves.
SONIA – I got to know her in November 2019, visiting her with my mother in the village of Goa, where she created the SANCTUARY OF CATS. In an old Portuguese house with a large garden, this Cat Sanctuary houses, in an incredibly clean and equipped place, more than 100 cats rescued from the street.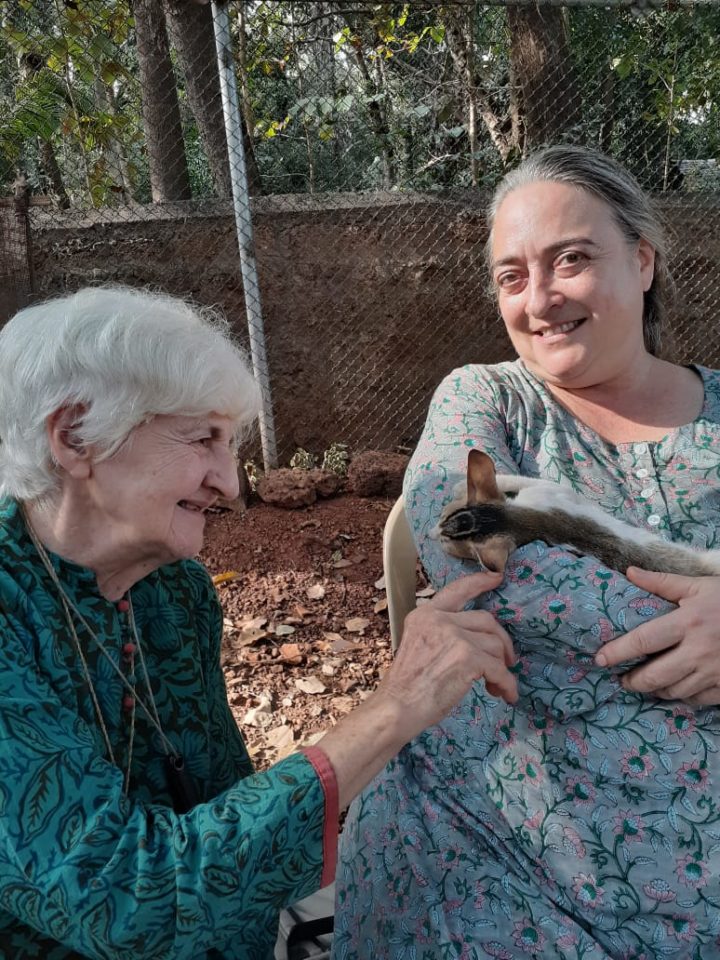 As if that were not enough, Sonia does the daily rounds in a radius of tens of kilometers to take care of other dozens of stray cats, many of which are mistreated and some are disabled. Among the guests Daisy, a blind kitten.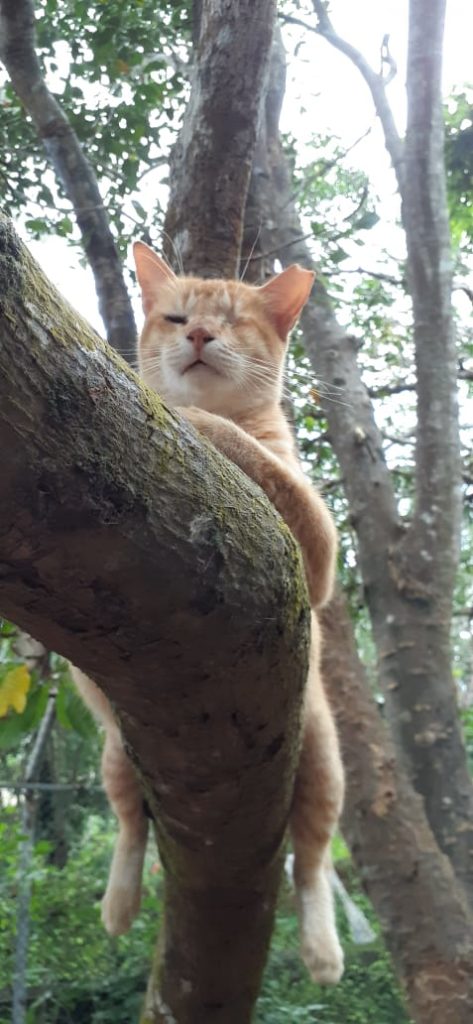 Recently, she informed me of the launch of the fundraising campaign on www.ketto.org . Thanks to our crumbs and to the contributions of many friends, Sonia has raised enough for the expenses of about a year!
YASMINE – She also lives in Goa, and she also loves looking after stray animals. I met her thanks to Ezio and Giovanna from VRO in 2017. Her home is close to my residence in Goa, and we meet and help each other as sisters. Specifically YASMINE is a loving mother who takes care of over 50 stray street dogs.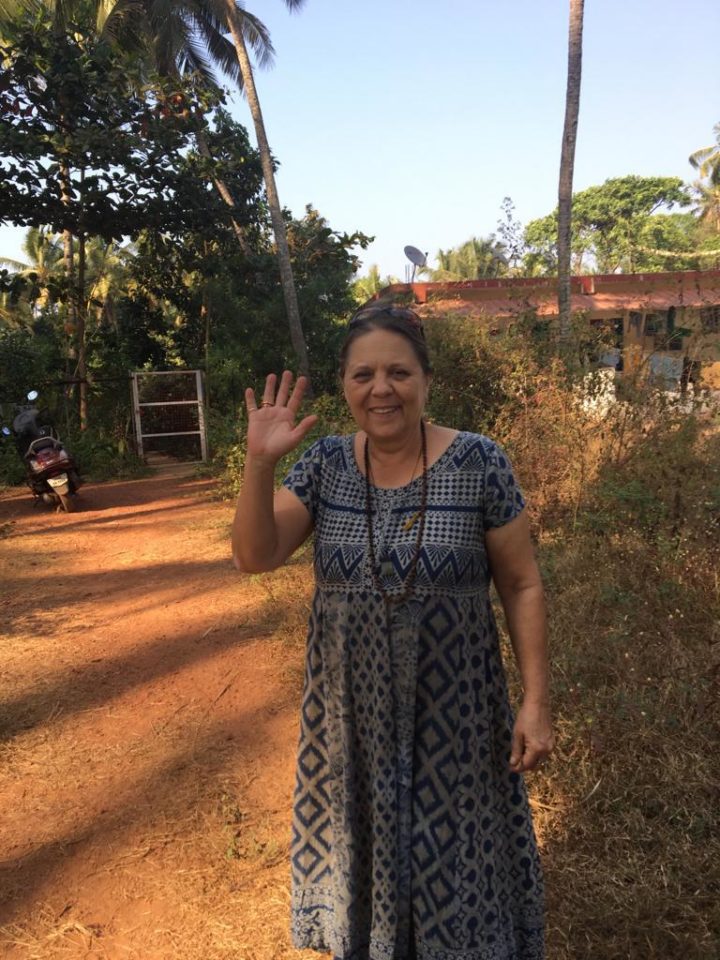 In addition, she has equipped her house and garden to house about thirty dogs and cats collected in emergency situations. She dedicate her life entirely to animals with a lot of faith in divine providence. She has a lot of expenses to face monthly and no certain income. In addition to food, medicines and the veterinarian for necessary interventions for dogs (which are often hit by cars), there is also the rent of the house and the salary for a local lady who helps her. These are among the costs that has not been paid for about three months. YAZ enthusiastically tells the stories of each of her friends, capturing their character, and even when they are aggressive and jealous towards others, she does not blame them, but finds the solution.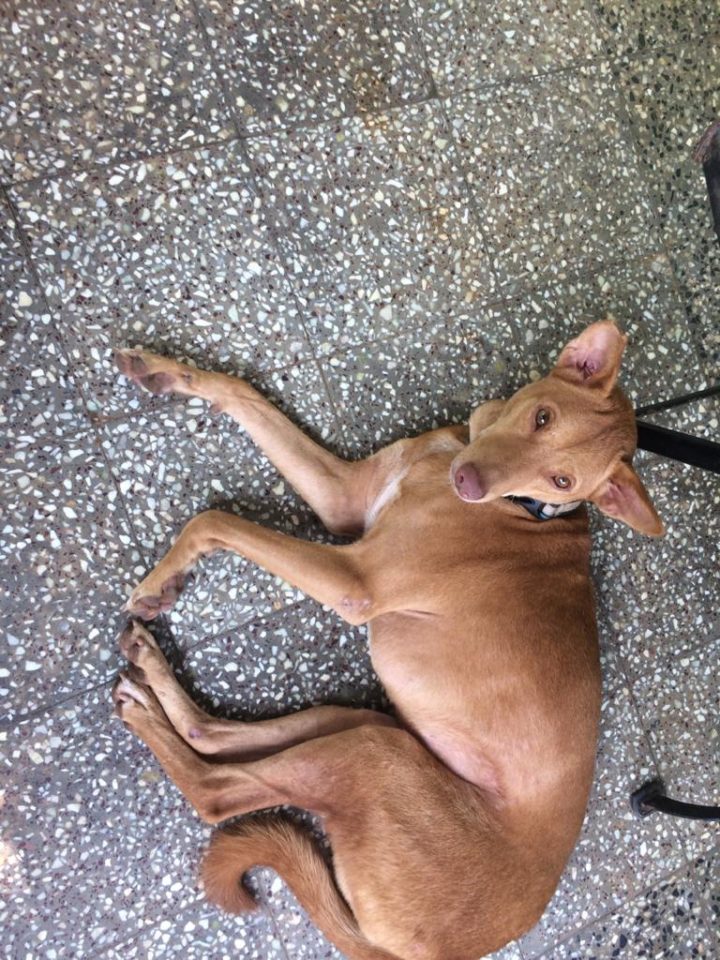 YASMINE receives our Crumbs with much gratitude and we asked Jeffy, one of our Indian friends, to give her some time to launch a fundraising campaign for her project.
FAMILY CRUMBS – This is a kind of remote family support, and our FULL MOON CRUMBS are used to support extraordinary and necessary expenses. Sometimes for studies, or for medical bills, or to help mothers develop financial activities, or to cover the expenses of marriages for girls, and finally, simply, to help overcome the discomfort during this difficult situation of the lockdown due to COVID-19.
If you have read this far… happy new year! Thanks for the FULL MOON CRUMBS you wanted to put in the Bricioland basket! Talk to you again!
Drawings donated by Lara Saraswati, 8 years old
Per informazioni:
Alessandra (Zia Chandra)
Weavers Wheel India – Associazione Antigóna
WhatsApp: +393454548730
e-mail:bricioland@gmail.com
DONATIONS FOR FULL MOON CRUMBS
ANTIGÓNA Association (non-deductible donations)
IBAN: IT 47 Z 03599 01899 050188539572
16.01.2021 – Argentina – Redacción Mar del Plata
This post is also available in: Spanish, French, Portuguese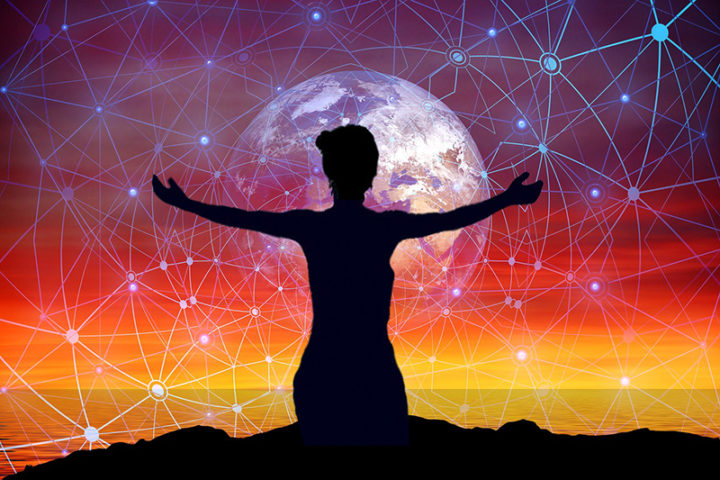 In these virtual times, even the World Social Forum is being organized and will take place over the Internet from 23rd to 31st January 2021.
The Multiconvergence of Global Networks (MRG) will be present with its own activities (Jan. 24th and 27th at 11 am in Brasília) continuing the monthly virtual meetings organized in 2020, as well as participating in events organized by other networks. The 5th meeting held on December 20, 2020 and warmly organized by VOS – Open Viral Space, had the lively participation of 33 people from Africa, Latin America, Asia and Europe, among representatives of 13 networks and interested independent people.
The main themes of the meeting, which will be deepened at the WSF, were: 1) the experimental co-construction of a parliament of planetary citizenship (theme of 01/27), and 2) the discussion of the proposal of a Conviviality Pact for the Multiconvergence of Global Networks, which promotes the exercise of new political practices.
The 5th meeting allowed for the maturing of the proposal of a Parliament of Planetary Citizenship, which had already been outlined in previous meetings, particularly the one organized by Convivialist International. Important issues were raised and will be further detailed in the WSF, among them: the composition and number of components of the Parliament, the construction of its legitimacy as a sample of Humanity in its richness and diversity, the characterization and nomenclature of each of the chambers of the Parliament, etc. The need for wider dissemination of the proposal, the involvement of other networks and the construction of links with similar initiatives were other issues raised, as well as the feasibility of already carrying out a prototype of the Parliament in the year 2021. It was pointed out that to make the 2021 experience feasible, in principle carried out internally among the members of the participating networks, it will be necessary to stimulate the broad participation of other network members.
The very rich discussion brought related themes, methodologies to be tested, and very concrete concerns, such as ensuring the representativeness of the experience. How to guarantee the presence of people with difficulties of access to electricity and the internet (which happens in so many places in Africa, for example, and in most of the ancestral communities worldwide), with so much wisdom and governance experience to share? How to build bridges with other networks, especially from other continents and speakers of other languages than the four present at the meeting? How to make possible the diversity of representation that a democratic Parliament needs to have? A particularly debated topic was the articulation of diverse territorial scales, guaranteeing the participation of people from grassroots territorial organizations, avoiding the elitization and excessive intellectualization of the experience.
In relation to the second point, on how to build a Conviviality Pact among the networks that will participate in the pilot experience, it was evident that if the people who represent the networks do not know each other at all to build an environment of trust, all the effort can be lost. The internal quarrels of the emancipatory movements and progressive parties are in the minds and experiences of many people who participate in the MRG. Therefore, building a pact on how to avoid them, by building unity and mutual respect in political dynamics will be the theme of the meeting on 01/24/2021 at 11 a.m., Brasília time. The proposal for a Pact that already circulates in the networks' environment will be presented and the famous Charter of Principles of the WSF will be honored in this celebration of the 20 years of the WSF's life. This Charter, which represented a great milestone in the construction of a planetary citizen policy and is still valid 20 years later, needs to be improved. The theme of coherence between what is thought, what is desired for the world, what is said and what is done is a watershed for an effective and transforming policy of planetary citizenship. Let us debate, let us unite, let us act!
List of networks present on December 20:
Dialogues in humanity | Convivialist International | Agora of the Earth's Inhabitants | Humanist Movement | VOS – Viral Open Space | Earth Charter | URI – United Religions Initiative | Spiritual Network Sense of Life | Culture et Joie Ngonlaa (AISBL) | Words groups | Pipal Tree / Fireflies Ashram | Katalizo | Network of Humanist Educators | World Social Forum Transformative Economies | Pressenza (International Press Agency)
---
Multiconvergence of Global Networks invites you to the 20th World Social Forum
(January 23 to 31, 2021)
…When we will be sharing these two proposals and exchanging experiences in two online events: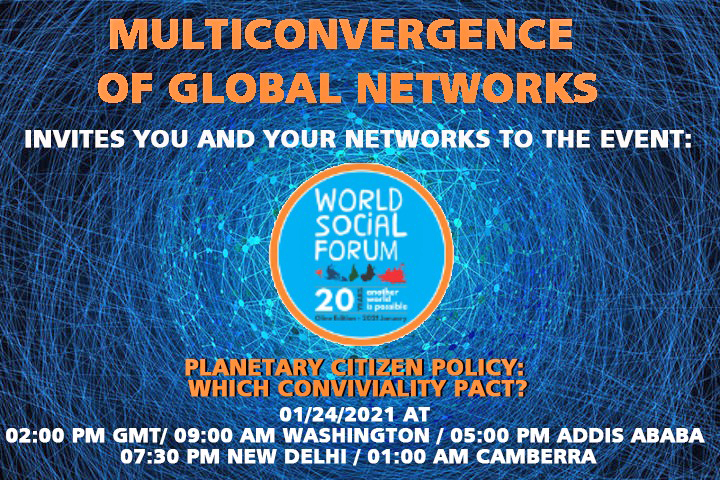 1 Planetary Citizenship Policy: Which Conviviality Pacts?
01/24/2021 at 02:00 PM GMT / 09:00 AM Washington DC / 05:00 PM Addis ABaba / 07:30 PM New Delhi / 01:00 AM Camberra)
Based on the innovative Charter of Principles of the World Social Forum two decades ago, we will discuss new ways of living in progressive transnational political environments. Appraisal of the proposal of the MRG Conviviality Pact.
(Event to be held in Portuguese with simultaneous translation into Spanish, French and English).
To participate, start making your registration now at the WSF: https://join.wsf2021.net/?q=node/11
The Zoom link to access the event will be sent soon! Stay tuned!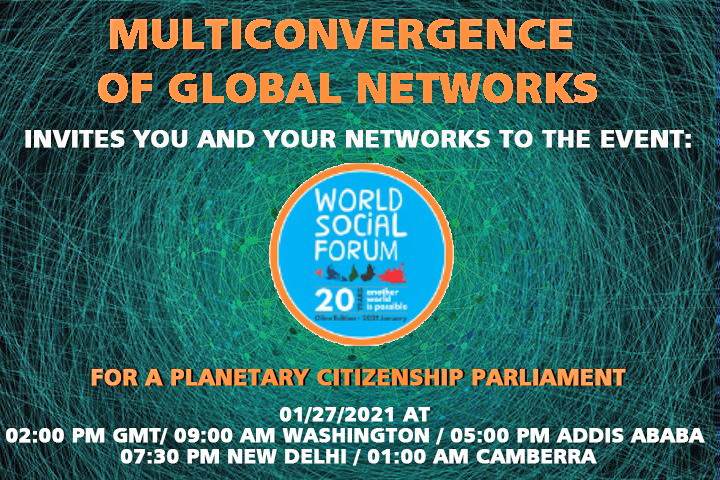 2 For a Parliament of Planetary Citizenship
01/27/2021 at 02:00 PM GMT / 09:00 AM Washington DC / 05:00 PM Addis ABaba / 07:30 PM New Delhi / 01:00 AM Camberra)
The discussion about the need to create democratic global governance common to the whole Earth starting from the peoples has been going on for a long time. Initiatives in this direction already exist and are very welcome. Multiconvergence of Global Networks (MRG) has an experimental proposal and invites interested persons, movements, and institutions to advance collectively in debate and co-construction.
(Event to be held in English with simultaneous translation into Spanish, French and Portuguese.)
To participate, start making your registration now at the WSF: https://join.wsf2021.net/?q=node/11
The Zoom link to access the event will be sent soon! Stay tuned!
Last week was not the only time there was a plot to take over the Capitol. A somewhat similar scheme was aimed at Franklin Roosevelt, to keep him from acting as president. It was stopped by, of all people, a retired general of Quaker heritage. Smedley Butler, in uniformMajor General Smedley Butler, a career Marine…

Quakers & Insurrection – A 20th Century Prequel — A Friendly Letter
Quaccheri e cristiani senza chiesa
13.01.2021 – Rio de Janeiro, Brazil-Eduardo Alves
This post is also available in:Portuguese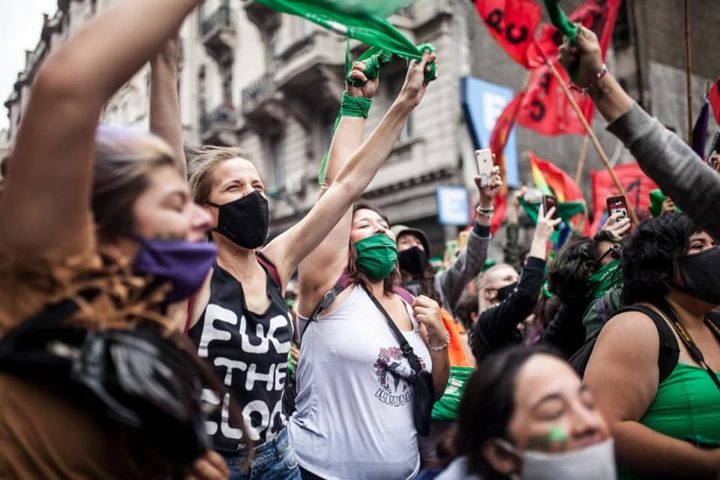 To clear up any potential confusion, this text does not intend to discuss or portray in any way the seasons. We could say that the natural differences named seasons were baptised by human beings. What was natural has now been mixed socio-historically around homo sapiens, which makes its natural effects and consequences far greater than its apparently natural impacts.
However, when it comes to the seasons, even without knowing much, without having experienced the maximum impact of each one or the deepest impact on human biology, at least the vast majority would exclaim: spring, summer, autumn and winter. Even if all vectors of common sense are barriers to knowledge, conscience and freedom, they are not barriers to communication. All communications…
View original post 1,065 more words
This week, while many American Quakers (& others) wait anxiously to see whether a new civil war is about to break out, the question of what Quakers can or should do in response to such events continues to linger. I don't have answers to that question; or rather, there is a surplus of answers, and…

Quakers: From From Peace to Civil War (Again?) — A Friendly Letter
14.01.2021 – US, United States – Common Dreams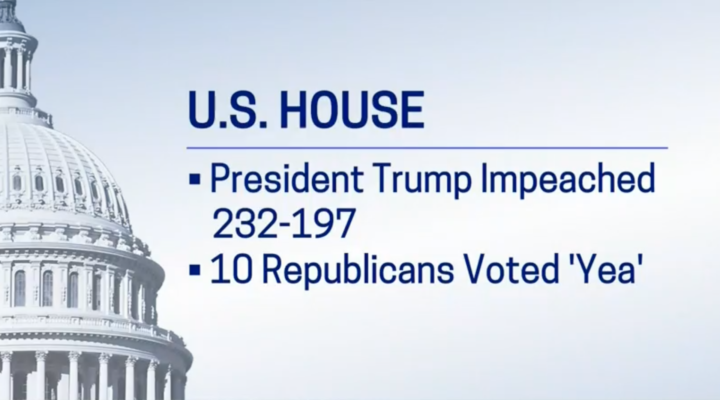 "If Congress had a shred of decency, this impeachment would be unanimous."
By Jessica Corbett
With only a week left in office, President Donald Trump on Wednesday became the first U.S. president in history to be impeached for a second time when all House Democrats—joined by just 10 Republicans—passed an article charging him with "high crimes and misdemeanors" for inciting a deadly insurrection at the U.S. Capitol on January 6, 2021.
Members of the Democrat-controlled House voted 232-197 to impeach the president, with four lawmakers not voting. Introduced by Rep. David Cicilline (D-R.I.), the approved resolution states that Trump "engaged in high crimes and misdemeanors by inciting violence against the government of the United States."https://platform.twitter.com/embed/index.html?creatorScreenName=PressenzaIPA&dnt=false&embedId=twitter-widget-1&frame=false&hideCard=false&hideThread=false&id=1349470545755205633&lang=en&origin=https%3A%2F%2Fwww.pressenza.com%2F2021%2F01%2Fin-historic-house-vote-only-10-republicans-join-democrats-to-impeach-trump-for-inciting-insurrection%2F&siteScreenName=PressenzaIPA&theme=light&widgetsVersion=ed20a2b%3A1601588405575&width=550px
The document notes that while members of Congress met on January 6 to certify President-elect Joe Biden's Electoral College victory, "Trump repeatedly issued false statements asserting that the presidential election results were the product of widespread fraud and should not be accepted by the American people or certified by state or federal officials."
Shortly after the president's inflammatory speech at a rally in Washington, D.C., a pro-Trump mob stormed the Capitol complex, delaying the certification of Biden's win for several hours as lawmakers and congressional staff hid and fled for their lives. Five people—including one U.S. Capitol Police officer—were left dead and scores were wounded.
Notably, House GOP Conference Chair Liz Cheney (R-Wyo.), the daughter of former Vice President Dick Cheney, voted in favor of impeaching Trump. Some GOP members reportedly supported impeachment but, in the face of death threats, feared the consequences of voting for it.
The other nine Republicans who joined with Democrats to impeach the president were Reps. Anthony Gonzalez (Ohio), Jaime Herrera Beutler (Wash.), John Katko (N.Y.), Adam Kinzinger (Ill.), Peter Meijer (Mich.), Dan Newhouse (Wash.), Tom Rice (S.C.), Fred Upton (Mich.), and David Valadao (Calif.).
The advocacy group Public Citizen tweeted Wednesday that "if Congress had a shred of decency, this impeachment would be unanimous."
The ACLU, also responding on Twitter, declared that "accountability doesn't end here."
Following reports that Senate Majority Leader Mitch McConnell (R-Ky.) privately supports impeaching the president, the soon-to-be minority leader confirmed reporting that he won't reconvene the Senate early to hold a trial before President-elect Joe Biden's inauguration on January 20.
McConnell said in a statement after the House vote that "I believe it will best serve our nation if Congress and the executive branch spend the next seven days completely focused on facilitating a safe inauguration and an orderly transfer of power to the incoming Biden administration."
On December 18, 2019, the House voted largely along party lines to pass two articles of impeachment put forth by the Democratic majority—one for abuse of power and the other for obstruction of Congress. After that historic move, the Republican-controlled Senate declined to convict him.
The original article can be found on our partner's website here
13.01.2021 – Seoul, Korea – Bereket Alemayehu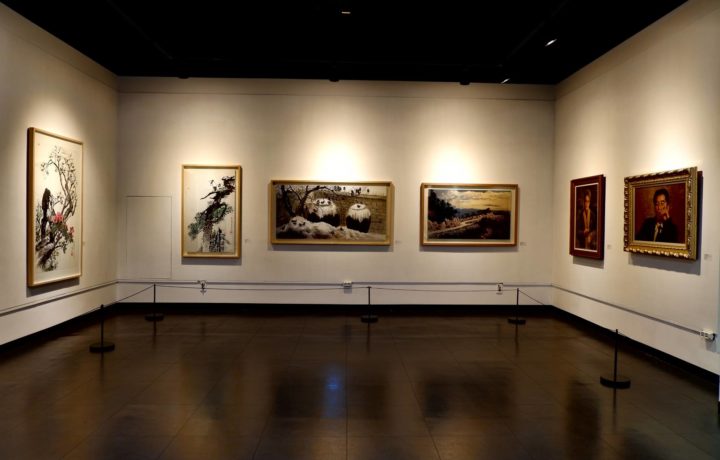 Here we go! La la la… we are at the historical moment of our time on the planet.
It is an interesting time, soon… January 22nd, 2021 heralds a new day as a turning point for world peace that will be happening as the treaty that bans nuclear weapons comes into force. Personally, I am just a few days away to see history being made, thanks to the hard and arduous campaigns made in persuading countries and high officials to sign and ratify the Treaty on the Prohibition of Nuclear Weapons (TPNW). At the same time, it is an exciting time as I am probably a few hours away from a nuclear bomb-making facility from where I live in Seoul, South Korea.
As an African born person who lived far from a highly advanced lifestyle and technology, the vibrations in the Korean peninsula are very different and so scary in that there are mass destruction weapons around. Both North and South Korean governments have not yet signed the nuclear ban treaty. To make it clear, I live in a relatively very small peninsula in the Far Eastern part of the world. But, the Korean peninsula is very tense in terms of army confrontation since World war II and the cold war era. The military presence of the most powerful countries is so visible and the world is dealing with the most isolated and nuclear weapon-ambitious regime, North Korea.
On the other hand, living in the same peninsula is quite interesting. It is home to dynamic societies that share many common moral, social, cultural, and economic values and has the technologies that could reach millions of people instantly in order to call for peace and unity.
Last year, despite the COVID-19 pandemic which served as a threat to normal social order, I was part of the 2nd World March for Peace and Non-violence. We met the international base team members from South America and Europe who reached Seoul in January 2020. A public forum on the dangers of a nuclear war was held in collaboration with the Korean Organization Committee for UN International Day of Peace (KOCUN-IDP). A webinar on Peace & Reunification and a group tour to the Korean Demilitarized Zone (DMZ) was conducted with People for Successful COrean Reunification (PSCORE).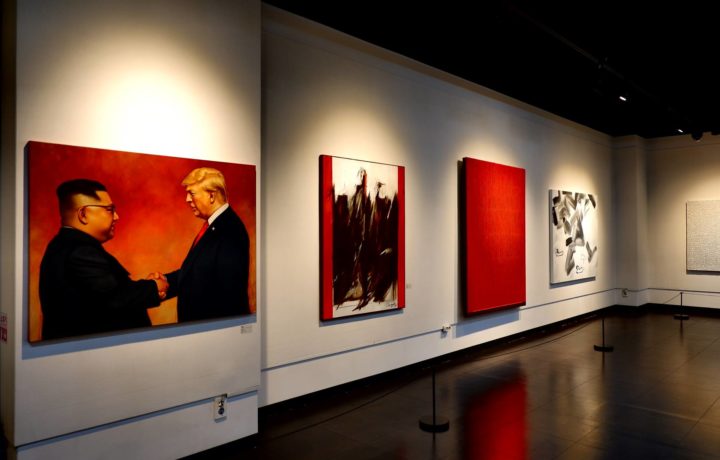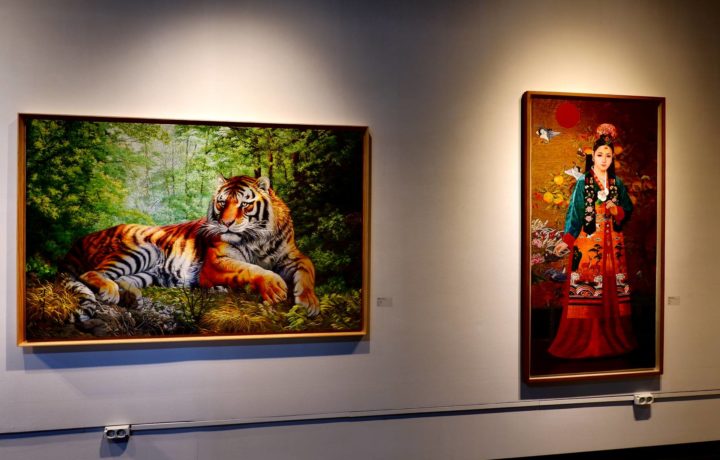 As always, art diplomacy has been part of the long-lasting peace efforts among the two-nation artists in the Korean peninsula. The recent one was entitled "Peace, the wind blows" a special art exhibition held in collaboration with artists from the North and South. It was hosted by the Odusan Unification Tower, at the mountain top where you can see the North Korean rural areas across the intersection of the Han and Imjin rivers. The organization that hosted the special exhibition hopes that "culture & art break the boundary, open the mind and deepen understanding of each other. This power will be a driving force of coexistence, overcoming and healing the pain of division, and recovering the homogeneity of South and North Korea. Moreover, it can and will be a bridge to connect South and North Korea who have lived differently for more than 70 years after the liberation… hoping that this exhibition is the beginning of a substantive exchange and communication between the artists in Seoul and Pyongyang as a regular exhibition."
So, we are in the middle of so much excitement that very soon the world shall see fruitful efforts made with a big change at the United Nations. As an artist and social activist myself, I would like to see the world free of nuclear dangers and an end to the incessant arms race between the countries. Let me finish the article by inserting a beautiful expression by the Academy for Cultural Diplomacy website on the power of art:
"Since everyone can partake in creating and enjoying art, it is a powerful tool that can be used to raise awareness and understanding of issues, promote dialogue, and establish bonds between individuals of diverse cultural and professional backgrounds. The shared experience of creating and experiencing art is one that can establish sincere human relationships; relationships that cannot be broken by the words or actions of others."http://www.culturaldiplomacy.org/academy/index.php?en_acd_about
For more about the International Campaign to Abolish Nuclear Weapons (ICAN):
Photos: Bereket Alemayehu
A few days ago, a post on a Quaker Facebook group asked what the Quaker position was on dealing with insurrection. An excellent and, er, disturbingly timely question. To which, of course, there is not a single Quaker answer. To my mind, the best way to approach it is to look at live examples in…

Insurrection, Civil War & Quaker Dilemmas — A Friendly Letter
13.01.2021 – Los Angeles, USA – Robert Hunziker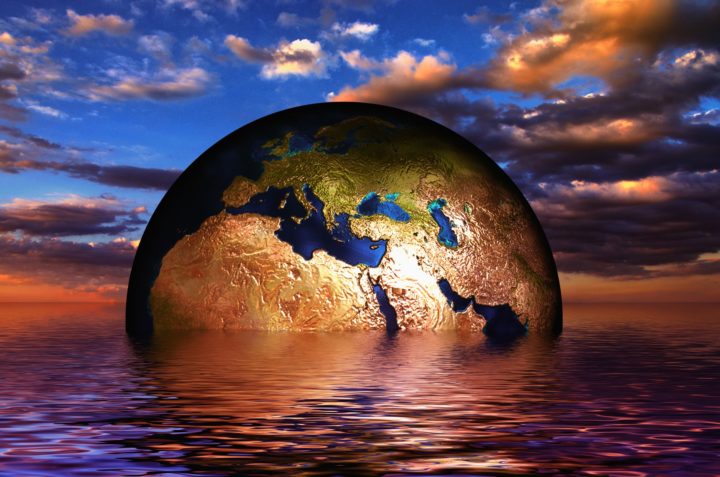 Early this new year, the Alliance of World Scientists (13,700 strong) delivered a biting report, not mincing words: "Scientists now find that catastrophic climate change could render a significant portion of the Earth uninhabitable consequent to continued high emissions, self-reinforcing climate feedback loops and looming tipping points." (Source: William J. Ripple, et al, The Climate Emergency: 2020 in Review, Scientific American, January 6, 2021)
The mission: "We scientists have a moral obligation to clearly warn humanity of any catastrophic threat." (Source: https://scientistswarning.forestry.oregonstate.edu/)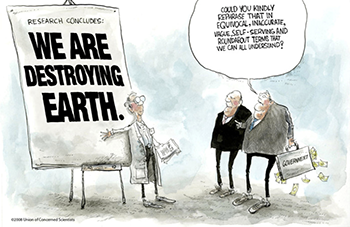 Even though it is very difficult to accept a cartoonish statement that "We Are Destroying Earth," get accustomed to it because it's happening but not right before our eyes or under our collective noses. To better understand the carnage, study the science and discover collapsing ecosystems within a chaotically threatened climate system, especially where nobody lives. That's where it starts and most prominently stands out in full living color for all to see in the Arctic, Antarctica, Greenland, Australia, Siberia, the world's rainforests, and within the vast expanse of the oceans. Almost nobody lives in those ecosystems. What's next?
Nascent efforts to stem the impact of a bruised climate system are underway. Increasingly, all across the land, a serious climate emergency is being recognized for what it is. In fact, over the past two years, 10% of the world's population has declared a climate emergency:
(1) 1,859 jurisdictions in 33 countries have issued climate emergency declarations on behalf of 820 million people. Nearly one billion people "Get it"
(2) 60 million citizens of the UK, or 90% of the UK population, now live in areas where local authorities have declared a climate emergency (Hello XR).
(3) Australia, UK's stepchild – Over one-third of the population has declared a climate emergency.
(4) The Argentina Senate, representing 45 million people, declared a climate emergency on July 17, 2019.
(5) Canadian assemblies representing nearly 100% of the population declared a climate emergency in 2019-20.
(6) In Italy, nearly 40% of the population via assemblies declared a climate emergency in 2019-2020.
(7) Spain 100%.
(8) The United States 10%, meantime, under Trump's ironclad directive, the remaining 90% vigorously rejects any consideration whatsoever of climate change.
In sharp contrast to the posturing of the United States pre-January 20th, the Alliance of World Scientists is not pulling any punches about the challenge ahead: "The climate emergency has arrived and is accelerating more rapidly than most scientists anticipated, and many of them are deeply concerned. The adverse effects of climate change are much more severe than expected, and now threaten both the biosphere and humanity." (Scientific American)
Those are heavy words: "…threatening both the biosphere & humanity…." Meaning- "Scientists now find that catastrophic climate change could render a significant portion of the Earth uninhabitable," Ibid.
"Global warming has already made parts of the world hotter than the human body can withstand decades earlier than climate models expected. Measurements at Jacobabad in Pakistan and Ras al Khaimah in the United Arab Emirates have both repeatedly spent at least 1 or 2 hours over a deadly threshold." (Source: Climate Change Has Already Made Parts of the World Too Hot for Humans, NewScientist May 8, 2020)
As it happens, excessive heat combined with excessive humidity leads to death within 6 hours. Early signs of this are already appearing decades ahead of expectations. After all, the human body has limits. If the temperature/humidity index is extreme enough, even a healthy person seated in the shade with plentiful water to drink will suffer severely or likely die. It's the Wet-Bulb Temperature WBT. Generally speaking, a threshold is reached when air temperature climbs above 35 degrees Celsius (95 degrees Fahrenheit) combined with humidity above 90 percent.
According to scientists, in order to stem the onset of Web-Bulb Temperature peril, CO2 emissions must be sharply reduced, quickly, especially in consideration of the disquieting fact that all five of the hottest years on record have occurred since 2015.
A recent study found extreme humid/heat combinations occurring well beyond prolonged human physiological tolerance for 1-to-2 hours duration concentrated in South Asia, the coastal Middle East, and the coastal south of North America. (Source: Colin Raymond, et al, The Emergence of Heat and Humidity Too Severe for Human Tolerance, Science Advances, Vol. 6, no. 19, May 8, 2020)
Meantime, the main culprit, or CO2, the key driver of global heat recently reached an all-time record high for the Holocene Epoch, which represents 11,700 years of stable climate behavior, the Great Goldilocks Sleep Walk Thru Time Era. That is until excessive levels of CO2 started cranking up global warming, post-1750.
The Alliance of World Scientists' article declares 2020 as one of the hottest years on record, and it prompted massive extraordinary wildfire activity all across the planet, Siberia, the Western U.S., the Amazon, and Australia. These unprecedented disruptions are indicative of a malfunctioning climate system. Clearly, the planet is sick.
According to the Alliance: "Every effort must be made to reduce emissions and increase removals of atmospheric carbon," Ibid.
Along the way, several countries have committed to zero net carbon emissions by 2050-60; however, there is mounting evidence that those goals are inadequate, rather, new evidence suggests net zero carbon must be achieved by 2030, not 20-30 years later. That's far too late.
In order to achieve something beyond a mere semblance of climate system balance (if that is even possible) it will be necessary to adhere to the goals of The Bonn Challenge Global Restoration Initiative of 2011 restoring 350 million hectares of forests and lands by 2030. Seventy-four countries have endorsed this nature-based solution.
The Alliance of World Scientists offers solutions to the dilemma:
Get off fossil fuels, a top priority.
Stop industrial emissions like methane, black carbon (soot) and similar emissions in order to dramatically reduce the rate of warming.
Restore natural ecosystems, especially farming, and of special note: "The logging of the Amazon, tropical forests in SE Asia, and other rainforests, including the proposed cutting in the Tongas National Forest of Alaska is especially devastating for the climate," ibid.
Reduce beef and meat products to help reduce methane emissions. Plants are edible and healthier.
Transition to a carbon-free economy that reflects our dependence upon the health of the biosphere affectionately referred to as Mother Earth. Adopt eco economics as a healthy replacement for the neoliberal brand of forever-growth capitalism, cruising along on a golden paved road to a never-never land of fantasy and ecstasy.
Today's human population growth rate of 200,000 per day newborns needs to stabilize and decline via support for and education of young women throughout the world.
Accordingly, the Alliance proclaims: "In December 2020, U.N. Secretary-General Antonio Guterres pleaded for every nation to declare a 'climate emergency.' Thus, we call for the U.S. government to proclaim a climate emergency with either Joe Biden declaring a national climate emergency through an executive order or Congress passing major climate mitigation funding and a declaration of a climate emergency (H.Con.Res.52, S.Con.Res.22) that has been buried in a Congressional committee throughout 2020. One year ago, we were troubled about poor progress on mitigating climate change. We are now alarmed by the failure of sufficient progress during 2020." (Source: Scientific American)
Spring 2019 Issue is now available for free download. This issue contains reviews of Jennifer Buck's book, Reframing the House: Constructive Feminist Global Ecclesiology for the Western Evangelical Church, as well as Jon Kershner's, "John Woolman and the Government of Christ: A Colonial Quaker's Vision for the British Atlantic World." Here are the contents: Reviews […]

QRT #132 IS Now Online — Quaker Religious Thought and Quaker Theological Discussion Group