You are currently browsing the daily archive for July 8, 2021.
'Nature and Physics Will Not Fall for It': Greta Thunberg Rips Into Climate Theatrics of World Leader
03.07.2021 – Common Dreams
This post is also available in: Italian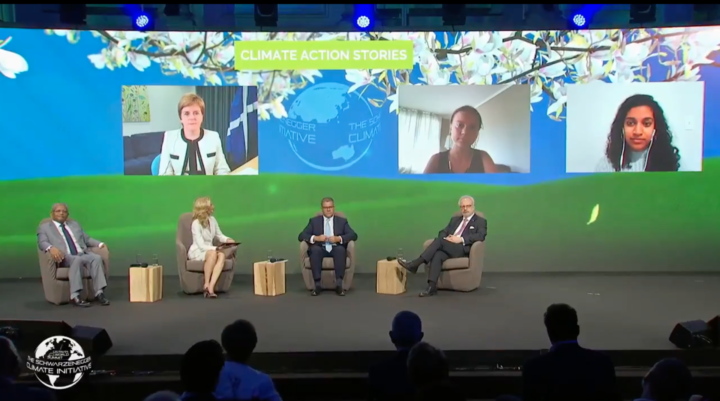 "Let's be clear—what you are doing is not about climate action or responding to an emergency. It never was."
In the wake of the latest failure by the G7 nations to take meaningful steps to combat the climate emergency and record-breaking heatwaves on multiple continents, Swedish campaigner Greta Thunberg on Friday accused world leaders of hypocrisy for persecuting climate activists while "pretending" to take the threat seriously.
By Brett Wilkins
"Young people all over this planet are no longer falling for your lies."
—Greta Thunberg to world leaders
Addressing the Austrian World Summit virtually, the 18-year-old Thunberg noted that "more and more people around the world have woken up to the climate and ecological crisis, putting more and more pressure on you, the people in power."
"Eventually the public pressure was too much," said the Fridays for Future founder. "You have the world's eyes on you, so you started to act. Not acting as in taking climate action, but acting as in role-playing. Playing politics, playing with words, and playing with our future. Pretending to take responsibility; acting as saviors as you try to convince us that things are being taken seriously."

"Meanwhile the gap between your rhetoric and reality keeps growing wider and wider," Thunberg continued. "And since the level of awareness is so low you almost get away with it."

"But let's be clear," she stressed, "what you are doing is not about climate action or responding to an emergency. It never was. This is communications tactics dressed as politics."
https://platform.twitter.com/embed/Tweet.html?creatorScreenName=PressenzaIPA&dnt=false&embedId=twitter-widget-0&features=eyJ0ZndfZXhwZXJpbWVudHNfY29va2llX2V4cGlyYXRpb24iOnsiYnVja2V0IjoxMjA5NjAwLCJ2ZXJzaW9uIjpudWxsfSwidGZ3X2hvcml6b25fdHdlZXRfZW1iZWRfOTU1NSI6eyJidWNrZXQiOiJodGUiLCJ2ZXJzaW9uIjpudWxsfSwidGZ3X3R3ZWV0X2VtYmVkX2NsaWNrYWJpbGl0eV8xMjEwMiI6eyJidWNrZXQiOiJjb250cm9sIiwidmVyc2lvbiI6bnVsbH19&frame=false&hideCard=false&hideThread=false&id=1411017496212168706&lang=en&origin=https%3A%2F%2Fwww.pressenza.com%2F2021%2F07%2Fnature-and-physics-will-not-fall-for-it-greta-thunberg-rips-into-climate-theatrics-of-world-leaders%2F&sessionId=184abac33fcc477a0b2b02bd3e8dfefd259665e4&siteScreenName=PressenzaIPA&theme=light&widgetsVersion=82e1070%3A1619632193066&width=550px
Thunberg accused leaders of high-income nations of "pretending to change and listen to young people," and in a thinly veiled criticism of U.S. President Joe Biden, by "pretending to take science seriously by saying 'science is back' while holding climate summits without even inviting one single climate scientist as speaker."
She also accused leaders of "pretending to wage war against fossil fuels, while opening up brand-new coal mines, oil fields, and pipelines."

"You don't only continue business as usual," said Thunberg, "in many cases you're even speeding up and scaling up the process, pretending to have the most ambitious climate policies while granting new oil licenses [and] exploring future oil fields."
In another swipe at Biden, Thunberg decried "pretending to 'build back better' after the pandemic even though astronomical sums of money have already been locked in, and not in green projects."
"And when your empty words are not enough, when the protests grow too loud, you respond by making the protests illegal."
—Thunberg

"The G7, as an example, is spending billions more on fossil fuels and fossil fuel infrastructure than on clean energy," she noted.

"And when your empty words are not enough, when the protests grow too loud, you respond by making the protests illegal," Thunberg charged. Her remarks came amid a wave of arrests of climate activists, including members of the youth-led Sunrise Movement in Washington, D.C. and Indigenous-led water protectors protesting the Line 3 tar sands pipeline in Minnesota and elsewhere in recent days and weeks.

"But as your acts continue, more and more of us are seeing through… your role-playing," Thunberg said. "The gap between your actions and words is becoming more impossible to ignore, while more and more extreme weather events are raging all around us. And as a result, young people all over this planet are no longer falling for your lies."

"You say we need to move slowly to bring the public along," Thunberg continued. "However, how do you honestly expect to bring the people along if you don't treat this crisis like a crisis? The climate crisis is today at best being treated only as a business opportunity to create new green jobs, new green businesses and technologies."

"Perhaps playing a role helps you sleep at night," Thunberg speculated. "But while you are busy working the stage, you seem to forget that the climate crisis is not something distant in the future. It is already taking so much from the most affected people in the most affected areas."

"This might just be a game to you, a game to win votes, popularity, points on the stock market, or your next highly paid position in a company or a lobbying firm," she said. "You can and will continue to pretend, but nature and physics will not fall for it."
The original article can be found on our partner's website here
08.07.2021 – Kester Kenn Klomegah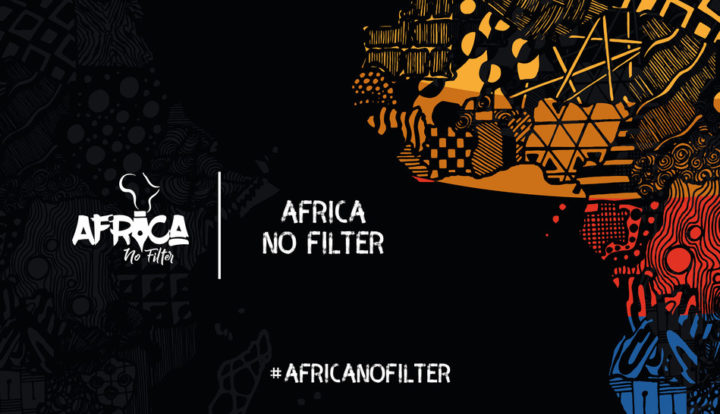 Africa No Filter (ANF), the not-for-profit organisation focused on narrative change, has launched bird, Africa's first, optimized-for-mobile, story agency designed to shift narratives about and within the continent.
By Kester Kenn Klomegah
Africa No Filter Executive Director, Moky Makura, said the story agency was set up to create compelling multimedia content for African media outlets that's more reflective of a vibrant, energetic and highly creative continent.
"We identified a clear need for more human interest and feature style stories to counter the barrage of hard news – often negative – stories that is shaping how the world sees Africa and how Africa sees itself. bird's mission is to create a home for these stories and make them accessible to media outlets. This way we have the potential to reach millions more with content that connects the continent and has the power to change perceptions. It's an incredibly exciting initiative and a potential game changer for our mission," said Makura.
bird's operating model is similar to that of most global news agencies with the difference that it doesn't charge its media clients for use of its stories. Africa No Filter funds the creation of the content through a network of contributors, which the team at bird edits and fact-checks, before delivering to its digital platform for its clients.
The launch of bird follows a ground-breaking report titled "How African Media Covers Africa" that found a third of all African stories in news outlets on the continent are sourced from foreign news services, many negative and conflict-filled.
During the period under review, AFP and BBC accounted for a quarter of all the stories about other African countries in monitored outlets. African news agencies contributed minimally, according to the report released in March 2021.
The bulk (81 percent) of the stories analyzed were classified as "hard news" e.g. conflicts and crises driven by events and were also largely political in nature, while 13 per cent of the news focused specifically on political violence, civil unrest, armed conflict.
The research surveyed 38 African editors and analysed content from 60 African news outlets in 15 countries between September and October 2020. bird has begun on-boarding African content creators and journalists who will benefit from paid work and training opportunities.
"We're looking to sign up more media partnerships and bring on more content creators and mobile journalists who are passionate about profiling ordinary people, places and topics that celebrate the continent. We prioritize stories that deliberately shift the prevailing stereotypical narrative about the continent away from poverty, disease, conflict, poor leadership and corruption," said Tom Kirkwood, head of Nairobi-based Africa InSight Communications, tasked with building the bird systems and platform.
He added, "We are very much in start-up mode at bird, but it's clear the demand for good and simple stories is there. There couldn't be a better time – the world is ready for alternative, lighter, more uplifting stories that reflect this dynamic continent and that's what bird is uniquely bringing to the market."
Africa No Filter is a donor collaborative funded by the Ford Foundation, Bloomberg, Andrew W. Mellon Foundation, Luminate, Open Society Foundations, Comic Relief, the Conrad Hilton Foundation and the British Council.
Quaccheri e cristiani non evangelici senza chiesa
For as long as there has been 'civilisation' there have been systems of class inequality. Many in working-class movements have concurred with the view thatthe history of society is the history of struggle between oppressor and oppressed.
When we study the Bible, there's little doubt as to Jesus' economic position. In common with Joseph, his paid work is as atekton–a word that can be read both as carpenter and low paid labourer on construction sites. Later in life Jesus recalls having been hungry, thirsty and in need of clothes. His mother Mary describes herself as a servant-girl. We learn something about her beliefs when she describes God as one who brings down rulers from their thrones, lifts up the humble, fills the hungry with good things and sends the rich away empty.
Jesus'first major speech begins "Blessed are the poor" to whom the Kingdom of Heaven belongs.Translating directly…
View original post 700 more words
On this date in 1539 (July 8th), Jan Jansz van den Berg was executed (probably by beheading) in #Amsterdam, Netherlands. He was an #Anabaptist, from Kleve, Germany (about 125 kilometers to the southeast). He had been rebaptized in Delft the year before, in 1538, by Claes "with the lame hand." See Martyrs' Mirror, p. 766. (Photo: Dam Square, Amsterdam.)
On this date in 1928 (July 8th), Crystal Eastman died. (Born June 25, 1881.) Pacifist. Feminist. Suffragist. Socialist. Lawyer. Journalist. Free speech advocate. Her mother and father were Congregationalist ministers as well as ardent feminists. Crystal was co-founder and co-editor (with brother Max Eastman) of the radical magazine "The Liberator." (It was during this time that the Eastmans worked and socialized with a young Dorothy Day.) Crystal helped found the Woman's Peace Party, which later became the Women's International League for Peace & Freedom (WILPF). She was Executive Director of the American Union Against Militarism (which lobbied against arms manufacturing and military conscription). She helped found the American Civil Liberties Union (ACLU), which was organized initially to protect conscientious objectors during World War I. Born in Marlborough, Massachusetts. Died in Erie, Pennsylvania. Buried in Woodlawn Cemetery, Canandaigua (Ontario County), New York.
Happy birthday, Ella Reeve "Mother" Bloor (July 8, 1862 – Aug. 10, 1951). Feminist. Suffragist. Socialist. Later a Communist. Labor organizer. In her early years, she was an activist with the Woman's Christian Temperance Union. In 1938 she was the Communist Party candidate for governor of Pennsylvania. Her autobiography "We Are Many" was published in 1940. Born on Staten Island, New York. Died in Richlandtown, Pennsylvania. Buried in Harleigh Cemetery, Camden, New Jersey.
In the late 1960s and early '70s, Latino activists occupied church buildings across the country as a way of taking back control of their communities and calling attention to local residents' poverty, lack of educational opportunities and displacement amid revitalization plans that hiked up rents.In a recently published book, Texas A&M historian Felipe Hinojosa gives this little remembered movement a new look, focusing on four cities — Chicago, Los Angeles, New York and Houston — where these "apostles of change," as Hinojosa calls both the groups and his book, inhabited churches to show the "power of the church in neighborhoods across the country."To these activists, Hinojosa notes, community control begins with the institutions people "perceive to be the most sacred." Latino activists used these spaces to host health clinics, breakfast programs, and art and history classes. They used the grounds to organize, as well as to prompt the churches and institutions to leverage their wealth and power to help their neighbors.