You are currently browsing the daily archive for June 1, 2021.
I'm wondering if early Friends would agree with this.
With God as my beginning
there's no end to who I am!
I am the tree, the birds, the holy cloud!
With God as my Omega
I'm enpowered to choose love.
The git of life is sacred, I am blessed!
God's law has been established
and my heart conforms with glee.
God's love has no reprisal,
just "I am yours."
With God as That Which moves the petals,
I bloo when I receive.
The only thing God asks of me is,
"Dear one, please receive."
God is the gardener; I'm her sacred seed.
God is the hand, I am the bell she rings.
01.06.2021 – Quezon City, Philippines – Pressenza IPA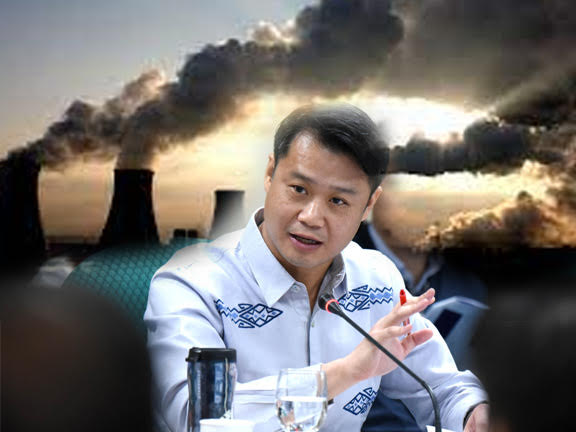 Civil society groups, informal waste workers associations, faith-based institutions, trade unions, academe and community-based organizations from all over the country called for the withdrawal of Senate Bill No. 1789, also known as the "Waste-to-Energy Act" authored by Senator Sherwin Gatchalian.
In a letter sent to the Senate members of the 18th Congress and signed by over 100 organizations, the groups said that they were seriously concerned about the harm that Waste-to-Energy ("WtE") technologies and facilities pose to human health, the environment, and to the economic standing of local government units.
"WtE facilities are ineffective solutions to deal with waste. Scientific studies clearly show that incineration processes in WtE facilities emit significant quantities of direct greenhouse gases, and are sources of indirect greenhouse gases including large amounts of dioxins and furans," the groups said.
According to Atty. Gob Alimangohan of EcoWaste Coalition, allowing WtE incineration prevents the country from pursuing solutions that conserve resources, protect health and which do not harm the climate.
"WtE technologies and facilities are false solutions that will cause more harm than good. The claims that these facilities are safe, effective and economically beneficial are inaccurate. There are scientific studies and illustrative cases from all over the world that show that WtE facilities harm human health, damage the environment and are ruinously expensive to maintain. In addition to these direct harms, these technologies also create a false narrative about the appropriate responses to waste management and take away necessary support for actual sustainable solutions," he said.
Currently, incineration is prohibited under the Clean Air Act and Ecological Solid Waste Management Act. If approved, the bill will only benefit the plastics industry and foreign waste management companies, the groups said.
"WtE incinerators are a convenient excuse for plastic polluters to avoid accountability for dealing with the worsening toxic pollution associated with their products," Ecowaste Coalition National Coordinator Aileen Lucero said.
"Instead of championing harmful and quick-fix solutions like waste-to-energy incinerators, perhaps Senator Gatchalian could champion a bill that would ban single-use and other disposable plastic packaging and products," she added.
The groups said that there are viable solutions instead of misleading the minds of the public to accept the proposed bill. They stressed that municipalities and barangays in the country are successfully practicing zero-waste in accordance with RA 9003 which is a circular system that minimizes unnecessary extraction and consumption, reduces waste, and ensures that products and materials are reused or recycled back into nature or into the market.
as reported by: Geri Matthew Carretero, Communications Officer, breakfreefromplasticph.org
On this date in 1660 (June 1st), a woman named Mary Dyer was executed by hanging in Boston, Massachusetts. She was a Quaker, a traveling preacher, one of several who repeatedly defied a Puritan law banning Quakers from Massachusetts Bay Colony. She was about 50 years old. Some sources say her execution took place on Boston Common. Actually, the gallows at the time were located about a mile south, in the Boston Neck area. Photo: The Mary Dyer statue, Beacon and Bowdoin Streets, Boston.
01.06.2021 – Lima, Perú – Raúl Allain
This post is also available in: Spanish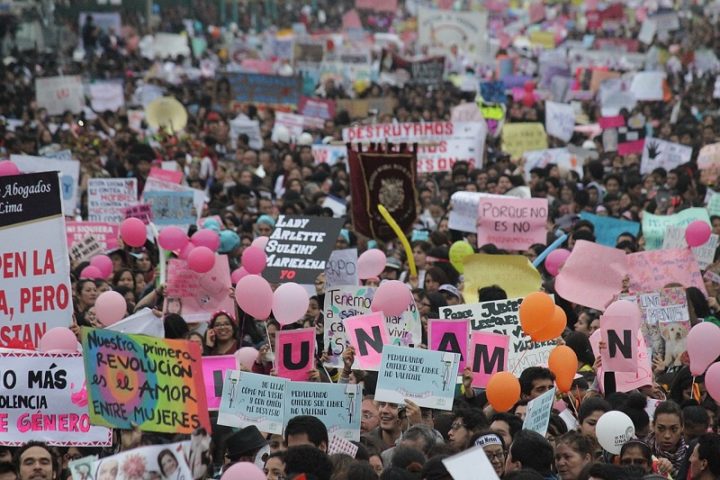 In Peru there is no defined policy against feminicide. The figures are alarming. During the year 2020, 138 cases of women murdered by their own husbands, cohabitants or partners were registered.
So far in 2021, 47 cases of feminicides have been registered: 15 in January, 9 in February, 10 in March and 13 so far in April. Although from the first to the second month there was a reduction in the number of cases, after that the increase in this problem has been successive.
In 1993, the Peruvian State enacted Law N° 26260, Law for the Protection against Domestic Violence. As a result of the signing of the Inter-American Convention on the Prevention, Punishment and Eradication of Violence against Women. This law has been amended several times in order to protect women affected by domestic violence. However, in practice it does not seem to have had the expected effect.
The crimes are becoming increasingly bloody: dismemberments, fatal burns and even the disappearance of bodies underground or in cement cylinders. This is a symptom of a sick society, where family violence is the daily bread.
Legislative initiatives to control and eradicate this crime are not enough. From June 2016 to date, the Congress of the Republic of Peru has passed three out of twenty-nine laws related to violence against women. One of them eliminates prison benefits for those sentenced for crimes such as homicide or serious injuries with the aggravating circumstance of having had women as victims because of their status as such.
On the other hand, among the twenty-five countries in the world with the highest rates of feminicide, fourteen are in Latin America, according to a 2016 Small Arms Survey report cited by UN Women. But they warn " that around the world many women's deaths are still unaccounted for".
In Mexico, 10 feminicides are committed every day. In Argentina, a total of 295 feminicides were committed in 2020: a figure of more than five murders of women every week and one every 29 hours, according to the Observatorio de Femicidios de la Defensoría del Pueblo de la Nación (Observatory of Femicides of the National Ombudsman's Office (OFDPN). A total of 74 women were murdered in Argentina during the first four months of 2021.
Another study by the Economic Commission for Latin America and the Caribbean (ECLAC) noted that in 2019 at least 4,640 women were victims of feminicide in Latin America. And UN Women warns: "we do not have comparable data on feminicide at the global level".
The Inter-American Convention on the Prevention, Punishment and Eradication of Violence against Women, also known as the Convention of Belém do Pará, calls on States Parties to adopt legislative measures of a penal nature (among others) which "are necessary to prevent, punish and eradicate violence against women" (art. 7.c of the Convention).
In the study "Analysis of Legislation on Femicide/Feminicide in Latin America and the Caribbean and Inputs for a Model Law" (2018) (https://tinyurl.com/yfkackv7), both the Follow-up Mechanism of the Convention on Violence against Women (MESECVI) and UN Women offer our region a model law to address the most serious violation of women's human rights, not without first analysing existing laws, provoking debate and improvement in those cases that require it.
In April, the representative of the United Nations Development Programme (UNDP) in Peru, María del Carmen Sacasa, warned that the impacts of the pandemic have not been gender neutral. A measurement carried out by UNDP and UN Women in Latin America indicated that 50% of the measures adopted by governments to address the social and economic impacts of covid-19 were gender-sensitive, and it is the prevention of and response to violence against women that accounts for the largest proportion of measures.
01.06.2021 – Cuenca, Ecuador – Carolina Vásquez Araya
This post is also available in: Spanish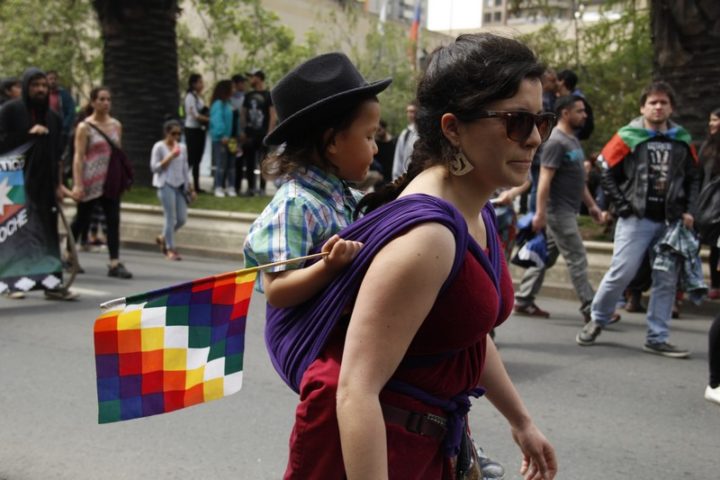 If there is one segment of society that lacks authority over their lives, it is that of children and adolescents, the great majority in practically all the countries of our America. We are young and growing societies; however, the prevailing vision among those who have the responsibility to promote development based on justice, equity and the best use of all resources, tends to go against what reason dictates and whose essence was expressed by the American philosopher John Dewey: "Education is not preparation for life; education is life itself".
The history of our peoples has taught us that we are survivors of adverse, hostile systems and incapable of understanding the enormous potential implicit in generational change. We see childhood and youth as an imposed charge rather than a wonderful opportunity to generate large-scale transformations, which should lead to a consolidation of values with the mission of strengthening the social fabric. And all this, with education as the leitmotif of any system of governance. We automatically assume adult authority as if it were a valid way of acting over those who depend on us in the family or social life, and we do so without questioning the validity of an authority that is often legally imposed, although its application is often illegitimate.
Observing the effects of the exceptional situation in which we have been immersed for a year and a half now, it is possible to see the risky situation in which children and adolescents live when faced with a loss of their social ties and, simultaneously, a forced confinement with adults who are ill-prepared to offer a safe, enriching and violence-free environment. Being an adult in charge of young people whose custody has been entrusted to us by law does not in any way mean that we have the right to impose our will arbitrarily or to take out our frustrations on them, but rather gives us an opportunity to strengthen bonds of mutual understanding, respect and collaboration.
However, the emotional violence generated by the forced change of habits and the limitations caused by restrictions on mobility, work and study take their heaviest toll on the younger generations, who are subjected to a situation over which they have no say. The prevailing impunity in cases of domestic violence is an additional, albeit powerful, element to the psychological disruption caused by the loss of social ties, the lack of leisure activities and the natural tension caused by a global phenomenon over which we have no control.
Pending a return to some semblance of normalcy, it is imperative to seize the opportunity to pay attention to this huge contingent of new citizens whose lives and futures depend largely on those who are responsible for their physical and emotional well-being and for providing them with a quality education. The issue is not a minor one: children and youth have been perennially marginalised in our societies and the impact of this aggression – naturalised by a misconception of the authority of the adults around them – has long-term consequences in the form of lost opportunities for development, but also in the form of abuse and marginalisation. Let us not repeat the cliché which states that they are "the future of the country" as long as we are unable to honour that promise.