You are currently browsing the daily archive for May 4, 2021.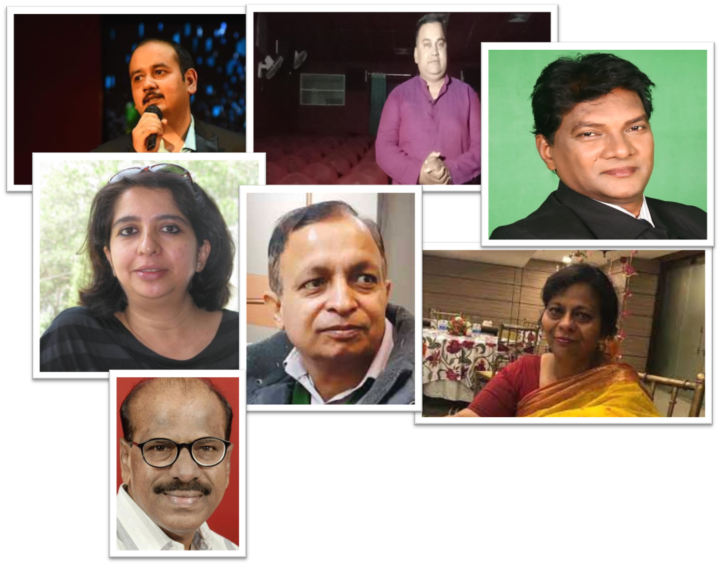 by Thakuria Navajyoti
Geneva/Guwahati, 30 April 2021: The Covid-19 pandemic had a devastating impact on the media, the Switzerland-based media rights and safety body Press Emblem Campaign (PEC) lamented last Friday in preparation for World Press Freedom Day on 3 May. The human cost of the pandemic is particularly high where over one thousand journalists have lost their lives due to novel coronavirus aggravated ailments. India recently lost over 50 journalists in 2 weeks (3.5 per day).
Journalists are engaged in a profession that is particularly exposed to the virus, as many have been forced to continue working in contact with the population. Until 29 April 2021, since March 2020, within 14 months, the PEC (www.pressemblem.ch/) has counted more than 1,200 journalists who died from complications related to Covid-19 in 75 countries.
"This is an unprecedented slaughter and a great loss for the profession," said PEC secretary-general Blaise Lempen adding, "On the occasion of World Press Freedom Day, we call for honoring eminent colleagues of all ages who have not survived the pandemic." He appeals to all concerned governments to take action to help the media most affected and support the families of the victims on this auspicious occasion.
PEC also considers there is a need to distribute vaccines equally all over the world, to stop the spread of the virus and its new strains in developing countries. Vaccine production is limited and it is available for the wealthiest countries, preventing access to journalists in South America and South Asia. As long as this situation continues, deaths will keep on increasing, it added.
The rate of deceased journalists accelerated further in April with the deaths of 126 journalists in one month or four media victims per day. Since the pandemic broke out in March 2020, four countries have been particularly affected with more than one hundred journo-casualties each including Brazil (more than 183 media corona-casualties), Peru (140 dead), India (122) and Mexico (106).
There is nevertheless a positive note that the number of journalists' deaths slowed sharply in Europe and North America, thanks to effective protection measures and the progress of vaccination. By region, Latin America tops the list with more than half of the victims, 673 in 20 countries. Asia follows with 256 in 18 countries, then Europe with 175 in 19 countries. Africa comes next with 56 dead in 16 countries, ahead of North America with 47 in 2 countries.
India recently lost half a century of journalists within a fortnight to corona-complications, said Nava Thakuria, PEC's country representative adding that the populous country might have lost more journalists than documented, as many media outlets in India prefer to tone done the corona casualties among their journo-colleagues. India neighbor Bangladesh recorded 52 journo-victims to Covid-19 followed by Pakistan (26 dead), Afghanistan (9) and Nepal (7). Other tiny neighbors Bhutan, Sri Lanka, Maldives, Myanmar etc have not reported a single corona media casualty.
The robust Indian media fraternity has lately lost Rohit Sardana, Nilakshi Bhattacharyya, Aiyushman Dutta, Bhanu Prakash Rath, Manas Ranjan Jaipuria, Amjad Badshah, Sridhar Dharmasanam, Raju Mishra, Sadanand Shinde, Kakoli Bhattacharya, Kondra Srinivas Goud, Sammi Reddy, Akash Saxena, Khwaja Mujahiduddin, Anil Basnoi, Venga Reddy, Madiraju Harikrishna Giri, Syed Shabaz, etc to the corona-pandemic.
Goodbye friends and rest in absolute peace in the unseen world.
04.05.2021 – Manila, Philippines – Karina Lagdameo-Santillan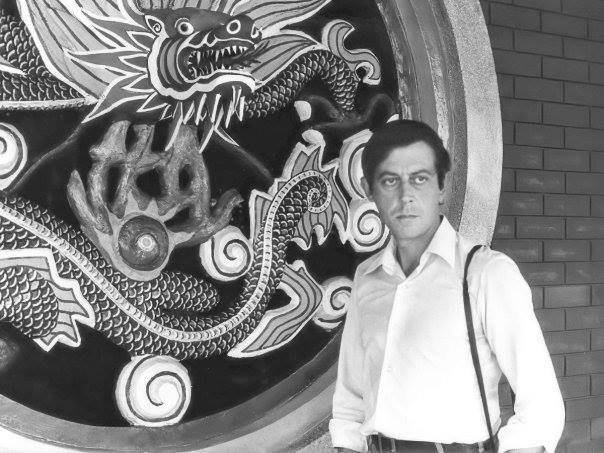 PERSONAL ESSAY
May 4, 1969, more than 50 years ago, Silo gave his first public speech to some few hundred people high up in the Andes Mountains near Mount Aconcagua, entitled the Healing of Suffering. It was the first public exposition of his ideas, where he spoke about overcoming pain and suffering, violence, and the meaning of life.
I take some time to remember Silo with profound gratitude. He was my mentor, my guide and an inspiration throughout most of my adult life. For those who may never have heard of him, or have not read his writings, Silo founded a current of thought known as Universal Humanism. A movement based on his ideas inspired thousands of volunteers across all continents to initiate actions in the different fields as a contribution towards the building of a universal human nation.
A universal human nation where the human being holds the central value, whose needs stand paramount over and above any other value, be it money, the state, social systems, power and yes, even above religion and the gods.
Where all human beings would have equal access and equal opportunity to education, health, a dignified life and livelihood for the simple reason of being born a human being. Where human beings can live in peace by working with non-violent means to end all forms of violence—be it physical, economic, psychological, racial, gender, or religious.
A world that respects diversity, anchored on non-discrimination of any kind.
A world where freedom of thought is given the widest latitude over and above the so-called absolute truths that hinder us from opening new paths and new horizons.
From the social-cultural and political fields, in centers of converging cultures and in stimulating humanist-centric studies to answer the burning questions of the day and issues of our times, to peace and non-violence initiatives that work towards total nuclear disarmament and ending armed conflicts and, finally even in the spiritual dimension, his thought has been translated into actions and organized initiatives that work towards making this aspiration of humanizing the earth, a reality.
To the end, Silo was ever the optimist. In spite of all the problems and crises our world faces—which seem to be getting worse each day—he believed that a new planetary and truly human civilization is indeed possible. He believed that this is where the human race is headed, if enough people do their own small share, wherever they may be, towards building that better world.
I feel fortunate to have met Silo in my lifetime and to hear him speak personally. First at the Asian Conference held in Manila in 1980, then in Bombay where thousands gathered during a Public Act at Chowpatty Beach and finally, during the inauguration of the Punta De Vacas Center for Study and Reflection, at the foothills of Mount Aconcagua, Argentina in 2007. Just three occasions, but all three were experiences that have impacted me and are positive memories I treasure.
He may have departed from this time and space and, has gone towards the infinite worlds. But, his example– his wisdom, kindness and strength– continues to be a source of guidance for me, and for sure, for the thousands all over the world whose lives he has touched.
I feel fortunate to have this opportunity to be a part (albeit a small part) of this current, for it enriches me and continues to give meaning to my life.
To quote from the second book of Silo's trilogy, To Humanize the Earth…
"Namer of a thousand names, maker of meanings, transformer of the world, your parents and the parents of your parents continue in you. You are not a fallen star but a brilliant arrow flying toward the heavens. You are the meaning of the world, and when you clarify your meaning you illuminate the earth. When you lose your meaning, the earth becomes darkened and the abyss opens.
I will tell you the meaning of your life here: It is to humanize the earth. And what does it mean to humanize the earth? It is to surpass pain and suffering; it is to learn without limits; it is to love the reality you build.
I cannot ask you to go further, but neither should it offend if I declare, "Love the reality you build, and not even death will halt your flight!"
Salamat, Thank you, Silo.
Click here to view Silo's speech: The Healing Of Suffering – Silo May 4th 1969 https://www.youtube.com/watch?v=AnylyPC8t1w&t=80s