You are currently browsing the monthly archive for May 2021.
30.05.2021 – Gemma Bird
This post is also available in: Italian, Greek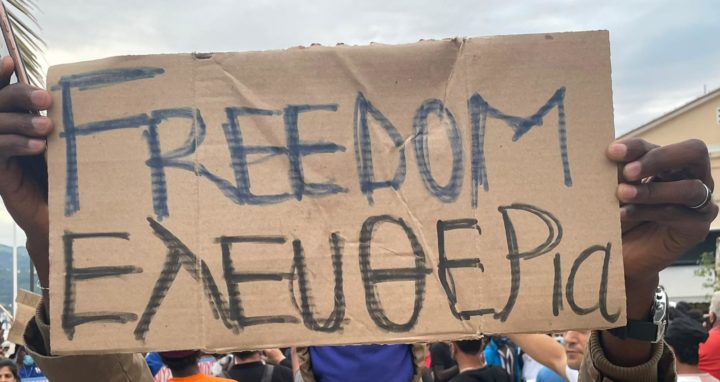 Over the last 5 years the Greek island of Samos has become synonymous with the struggles faced by displaced people. With the fight against encampment, against limited access to food, to healthcare and to education. It is an island with a history of solidarity and that sense of solidarity was on full display tonight. The Pansamian peace committee, an organisation that believes that 'we are humans and we have decided to fight for peace and friendship among people', organised a demonstration for peace, and against the new Zervou camp currently under construction on the island.
The conditions facing displaced people on the island have been poor for a long time. In 2019 and early 2020, for example, over 7.000 people were housed in the Vathy Reception and Identification Centre (RIC), which was built to house only 648 people. During the winter people faced extreme storms and cold temperatures, in the summer extreme heat, dehydration, rats and snakes. They faced all of this with limited access to healthcare and support, with long lines to access food, and often relying on the NGO community to fill gaps left behind by the Greek State and EU actors.
Now, in May 2021, the number of people 'housed' in the RIC has reduced. UNHCR figures suggest that the population of the RIC is 2.000 people, with 1.770 housed in tents in the outer area of the camp referred to as the 'jungle'. However, the problems remain and the threat of the new Zervou camp, which is over an hour and half walk from the town, makes things even more difficult. Moving people out of town and into a remote area of the island will make access to the support of NGOs far more difficult and the human beings 'stuck' here far less visible.
Tonight's march, which started at the new camp and made its way down to the central square of Vathy over a number of hours reminded us of the sense of solidarity that exists on the island. Speeches and chants from the refugee community as well as from the Pansamian Peace Committee reminded us all to stand together and to stand against racism. There are many problems that face the displaced community on Samos, and these should never be forgotten and always challenged, but tonight's rally showed that community and solidarity still exist here and that people stand together to say no to camps, no to detention and yes to humanity.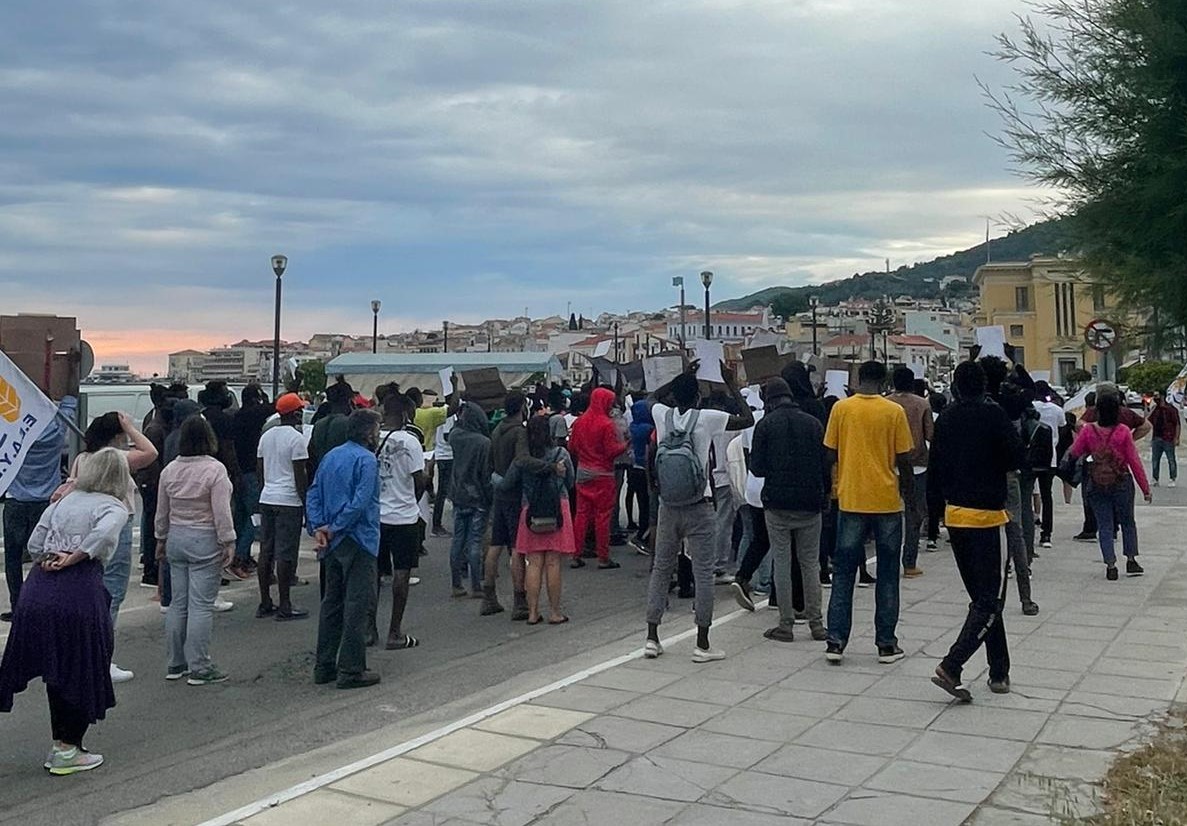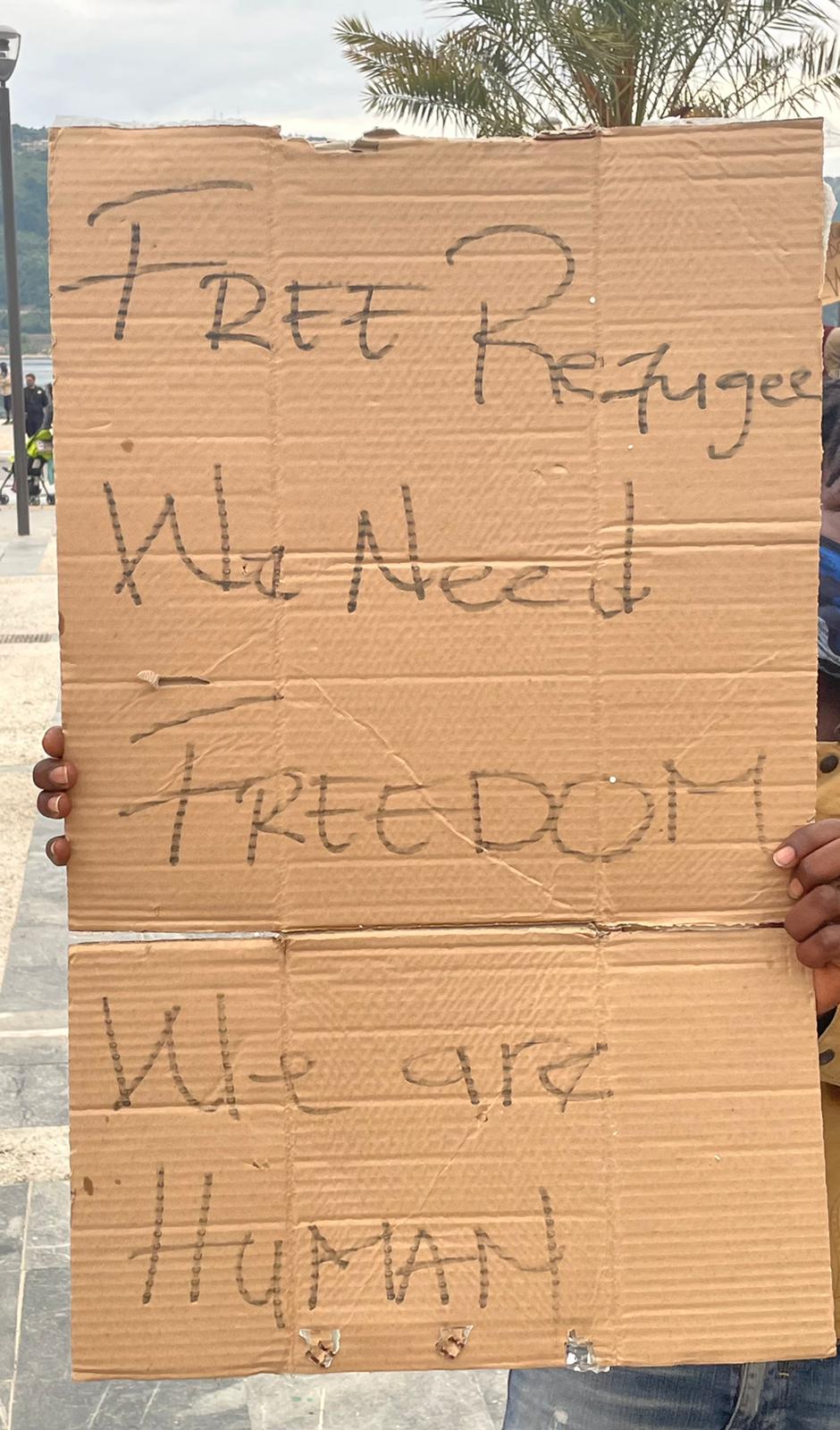 Meeting Minutes
Happy birthday, Margaret Sloan-Hunter (May 31, 1947 – Sept. 23, 2004). Feminist. Poet. Writer. Lecturer. Civil rights activist. Gay rights activist. Early member of the Congress of Racial Equality (CORE). Founder of the National Black Feminist Organization (NBFO). Helped organize the Berkeley Women's Center and the Feminist School for Girls. Born in Chattanooga, Tennessee. Died in Oakland, California.
Happy 80th birthday, Mimi Real (born May 31, 1941). Civil rights activist. Freedom Rider. Teacher. Mimi was arrested at the Trailways station in Jackson, Mississippi on June 21, 1961, after arriving on a bus from Montgomery, Alabama. She and eight other Freedom Riders had refused to comply with the segregated seating policy. Mimi spent a month in the Mississippi State Penitentiary at Parchman. This was the summer following her sophomore year at Swarthmore College. Later, Mimi returned to the South as a CORE volunteer, helping with voter registration in Louisiana. Born in Brooklyn, New York.
Happy birthday, Julian Beck (May 31, 1925 – Sept. 14, 1985). Anarchist. Pacifist. Actor. Director. Poet. Painter. Co-founder (with Judith Malina) of the radical theatre group The Living Theatre in 1947. Jailed many times, for acts of civil disobedience and disorderly conduct. Born in Washington Heights, New York City. Died in Mount Sinai Hospital, on the Upper East Side. Buried in Cedar Park Cemetery, Paramus, New Jersey.
Happy birthday, Walt Whitman (May 31, 1819 – March 26, 1892). Poet. Essayist. Journalist. Humanist. Skeptic. Tolerant of all faiths and a believer in none. Author of "Leaves of Grass" (1855), among other works. Born to Hicksite Quaker parents in Huntington, Long Island. Died in Camden, New Jersey. Buried in Harleigh Cemetery, Camden.
Very excited to be up and running with Cook Up – a free kitchen space for people without one, based in Islington. Book a slot at our welcoming kitchen and use your own flavours + creativity to cook delicious meals to eat in or take away.Cook Up is for people without a kitchen space. This includes but is not limited to people who are sofa surfing, homeless, living in a hostel, night shelter, B&B or living in conditions that affect their health or leave them at risk of violence or abuse at home. We also welcome refugees and asylum seekers.Learn more: http://cookup.org.uk
20.05.2021 – Independent Media Institute
This post is also available in: Italian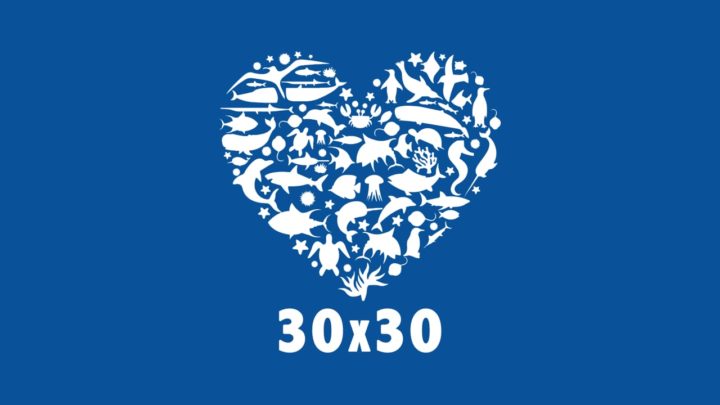 We are to blame for the biggest extinction event in human history. But there is a solution if we take urgent action now.
By Reynard Loki
The natural world is in a state of crisis, and we are to blame. We are in the midst of the Sixth Extinction, the biggest loss of species in the history of humankind. So many species are facing total annihilation. Nearly one-third of freshwater species are facing extinction. So are 40 percent of amphibians; 84 percent of large mammals; a third of reef-building corals; and nearly one-third of oak trees. Rhinos and elephants are being gunned down at rates so alarming that they could be completely wiped out from the wild by 2034. There may be fewer than 10 vaquita—a kind of porpoise endemic to Mexico's Gulf of California—due to illegal fishing nets, pesticides and irrigation. There are 130,000 plant species that could become extinct in our lifetimes. All told, about 28 percent of evaluated plant and animal species across the planet are now at risk of becoming extinct.
The rapid decline in species has occurred in recent years: 60 percent of the planet's wildlife populations have been lost in just the last 50 years. Scientists warn that in the coming decades, if we don't take action, more than 1 million species may vanish from the Earth forever.
Our fellow Earthlings are being overhunted, overfished and overharvested for our food, clothing and medicines. And the ones that we don't kill are losing their homes as we destroy their natural habitats to make space for our farms and cities and to extract fuels, minerals, timber and other resources for human society. And the habitats that we don't completely eradicate we pollute with a vast array of toxic elements, from pesticidesand plastics to carbon dioxide, fracking chemicals and invasive species. We are even polluting wildlife habitats with our light and noise. And scientists fear that the worst is yet to come. As the International Union for Conservation of Nature warns, the worldwide extinction crisis is "expected to worsen as the human population grows." According to the Population Reference Bureau, the world's human population is expected to reach 9.9 billion by 2050. That's more than 25 percent more people on the planet than the 7.9 billion people currently living on the Earth. Other species will certainly be squeezed out.
Biodiversity isn't just nice to have—it's essential to the health and maintenance of the planet's ecosystems, which, in turn, are critical to human health. In addition to providing sustenance, medicines and livelihoods to billions of people, biodiversity helps maintain the Earth's basic life-supporting elements like clean water, clean air and crop pollination, as well as critical ecosystem services like soil fertility, waste decomposition and recovery from natural disasters.
"Whether in a village in the Amazon or a metropolis such as Beijing, humans depend on the services ecosystems provide," writes Julie Shaw, the director of communications for the Critical Ecosystem Partnership Fund, a biodiversity conservation joint initiative of the French Development Agency, Conservation International, the European Union, the Global Environment Facility, the government of Japan and the World Bank. "Ecosystems weakened by the loss of biodiversity are less likely to deliver those services, especially given the needs of an ever-growing human population."
There is also a massive economic benefit to biodiversity. The Convention on Biological Diversity (CBD)—a three-decade-old international treaty adopted by 193 countries (not including, most notably, the United States)—points out that "at least 40 percent of the world's economy and 80 percent of the needs of the poor are derived from biological resources." Damian Carrington, the environment editor of the Guardian, writes that ecosystem services are "estimated to be worth trillions of dollars—double the world's GDP. Biodiversity loss in Europe alone costs the continent about 3 percent of its GDP [$546 million] … a year."
So what can be done to prevent the rapid extinction of species and protect the world's biodiversity? In April 2019, a group of 19 prominent scientists answered that question when they published the "Global Deal for Nature" (GDN), a "time-bound, science-driven plan to save the diversity and abundance of life on Earth," which, when paired with the Paris Climate Agreement, is meant to "avoid catastrophic climate change, conserve species, and secure essential ecosystem services." To achieve its goal of "ensuring a more livable biosphere," the GDN's main objective is crystallized in its "30×30" proposal: Conserve 30 percent of the Earth in its natural state by 2030. The idea has taken off, with 50 nations led by Costa Rica, France and the United Kingdom joining the movement to realize the 30×30 vision of defending big swathes of intact ecosystems from exploitation.
"Protecting 30 percent of the planet will undoubtedly improve the quality of life of our citizens, and help us achieve a fair, decarbonized and resilient society," said Andrea Meza, Costa Rica's environmental minister. "Healing and restoring nature is a key step towards human wellbeing, creating millions of quality green and blue jobs and fulfilling the 2030 agenda, particularly as part of our sustainable recovery efforts."
Nongovernmental organizations have answered the rallying cry as well. The Wyss Foundation, a private charitable foundation based in Washington, D.C., "dedicated to… empower[ing] communities… and strengthen[ing] connections to the land," has joined forces with National Geographic to launch the Wyss Campaign for Nature—"a $1 billion investment to help [nations,] communities, [and] Indigenous peoples" mobilize to achieve the 30×30 goal. The campaign has launched a public petition urging immediate action to protect those ecosystems that have not yet been completely despoiled by the unrelenting expansion of humanity. "Protecting 30 percent of our entire planet by 2030 (30×30) is an ambitious but achievable goal," asserts the campaign. "To achieve it, all countries must embrace the goal and contribute to it; Indigenous rights must be respected; and conservation efforts must be fully funded."
And while the U.S. is not a signatory of the CBD treaty, President Biden can take unilateral action by declaring the wildlife extinction crisis a national emergency. "The declaration, under the National Emergencies Act, isn't just symbolic," says the Center for Biological Diversity, a conservation nonprofit based in Tucson, Arizona, which has launched a public petition urging the president to take this important and powerful step. "It will unlock key presidential powers to stem the loss of animals and plants in the United States and beyond," the group says.
Biden's declaration would marshal the federal resources necessary to start safeguarding the hundreds of species—including the monarch butterfly, eastern gopher tortoise and northern spotted owl—that have been languishing on the waiting list to receive protection under the Endangered Species Act. Those actions could include directing federal agencies to rein in wildlife exploitation, defend critical wildlife habitat on federal land and use the nation's economic influence to help protect wildlife habitat around the world from deforestation and environmental damage caused by the private sector.
Thankfully, there is international traction to make the 30×30 vision a reality. When the 15th Conference of the Parties to the CBD convenes in October in Kunming, China, chances are good that delegates will secure a firm multilateral commitment: The current "zero draft" of the global framework meant to steer conservation efforts through 2030 includes the 30×30 vision as an explicit aim.
"We lose a species to extinction every hour, but extinction is not inevitable," said Tierra Curry, a senior scientist at the Center for Biological Diversity, in December. "We can end extinction with funding and political will. We need to stop making excuses and take the bold policy actions necessary to save life on Earth."
This article was produced by Earth | Food | Life, a project of the Independent Media Institute.
Four members of Black Protest Legal Support arrested at 'kill the bill' protests have their charges dropped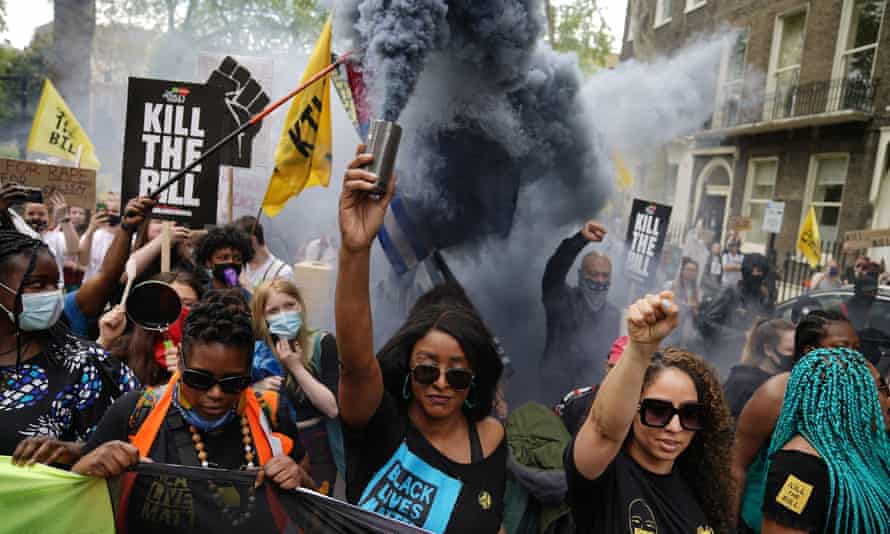 Damien Gayle@damiengayleSat 29 May 2021 13.47 BST
The Metropolitan police has said legal observers at protests have an important role to play in the independent scrutiny of policing, as it dropped actions against four people who were arrested during "kill the bill" protests this spring.
It is believed to be the first time a police force has admitted the role played by legal observers during protests. The observers are independent volunteers who attend protests to monitor police conduct.
The four observers, all volunteers with Black Protest Legal Support (BPLS), were arrested at protests in March and April and handed fines for breaches of coronavirus regulations. Their arrests prompted a legal challenge – supported by Liberty, the civil rights group – arguing that observers ought to have been covered by an exemption and that their arrests had been unlawful.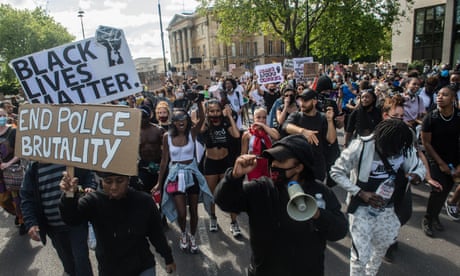 After weeks of pre-action correspondence, lawyers for the Met this week confirmed that no further action would be taken against the four observers . A spokesperson for BPLS said the organisation was confident the same decision would be taken in the case of a fifth observer.Advertisementhttps://5e465656c5419dff41ae328bb789306b.safeframe.googlesyndication.com/safeframe/1-0-38/html/container.html
In a letter to Liberty, the force said it had previously treated legal observers the same as any other participant in a protest, but that it now accepted they were participating on an independent basis to provide legal services to protesters.
The letter added: "Now that the presence at protests of independent legal observers from BPLS has been brought to our attention, we accept that they have an important role to play in providing independent scrutiny of protests and the policing of protests."
The force did not, however, accept that the arrests were unlawful.
A spokesperson for BPLS described the arrests as part of a wider chilling effect on the right to protest, that was coloured by racism and enabled by Covid regulations and the proposals to crack down on protest contained in a new policing bill.
"So this challenge was not about legal observers securing better or different treatment," the spokesperson said. "It was about holding the police to account and ensuring they cannot act with impunity on the ground.
"We won't allow them to prevent us from monitoring their many unlawful actions against protesters – particularly those from black, brown and racialised groups. Even the Met have accepted our scrutiny is important.
"We have always know this scrutiny is vital because the police are institutionally violent and racist."
The Met has been contacted for comment.
… as you're joining us today from Italy, we have a small favour to ask. Through these challenging times, millions rely on the Guardian for independent journalism that stands for truth and integrity. Readers from 180 countries chose to support us financially more than 1.5 million times in 2020.
"I want to thank you for all the times you've kept me sane. In a world becoming increasingly polarised and more extreme, the Guardian has been a reassuring beacon of sanity. A plea for calm. An adult in a room full of screaming children. A little bit of kindness." – Ram Jeyaratnam, Singapore
With your help, we will continue to provide high-impact reporting that can counter misinformation and offer an authoritative, trustworthy source of news for everyone. With no shareholders or billionaire owner, we set our own agenda and provide journalism that's free from commercial and political influence. When it's never mattered more, we can investigate and challenge without fear or favour.
Unlike many others, we have maintained our choice: to keep Guardian journalism open for all readers, regardless of where they live or what they can afford to pay. We do this because we believe in information equality, where everyone deserves to read accurate news and thoughtful analysis. Greater numbers of people are staying well-informed on world events, and being inspired to take meaningful action.
We aim to offer readers a comprehensive, international perspective on critical events shaping our world – from the Black Lives Matter movement, to the new American administration, Brexit, and the world's slow emergence from a global pandemic. We are committed to upholding our reputation for urgent, powerful reporting on the climate emergency, and made the decision to reject advertising from fossil fuel companies, divest from the oil and gas industries, and set a course to achieve net zero emissions by 2030.
If there were ever a time to join us, it is now. Every contribution, however big or small, powers our journalism and sustains our future. Support the Guardian from as little as €1 – it only takes a minute. If you can, please consider supporting us with a regular amount each month. Thank you.
https://www.theguardian.com/uk-news/2021/may/29/met-drops-case-and-accepts-the-role-of-legal-observers-at-protests?fbclid=IwAR1FIVxfPS5pFI7atgoOsV3pfV0zIF0BiyhpE3w20wQoNBtzNjPLbQTkF7Q
30.05.2021 – Independent Media Institute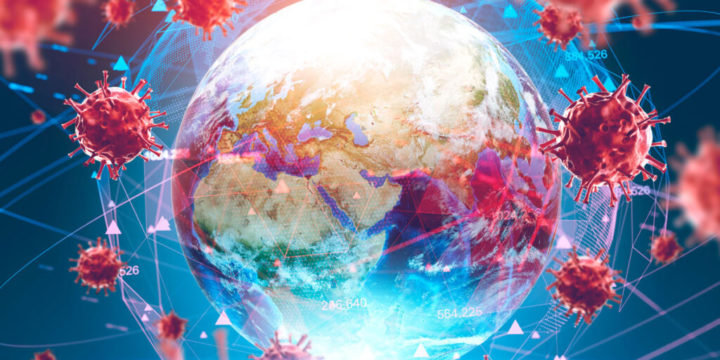 A virus that mutates forever is a perpetual money-making machine for Big Pharma. Everybody else wants the world's population to be vaccinated to control the spread of the pandemic.

By Prabir Purkayastha
After three months of dithering, the Biden administration eventually agreed to a temporary waiver of patent rights for the COVID-19 vaccines. The proposal by South Africa and India for a waiver on intellectual property rights in the World Trade Organization has found support from a large number of countries and more than 400 public health organizations. The proposal now faces opposition from the European Union countries, which had earlier portrayed themselves to be more progressive than the United States. This portrayal was not difficult to achieve under the Trump administration. The latest move by Biden has, however, wrong-footed the EU, leaving the bloc as the only public supporter of Big Pharma in the WTO.
While appearing to support the South Africa-India proposal, the Biden administration has considerably narrowed down the scope of the waiver to just patents in comparison to what was there in the original proposal in the WTO: to waive all intellectual property rights on COVID-19 vaccines, diagnostics, and medicine, including industrial designs, copyright and trade secrets. These waivers are required to scale up vaccines from research and development to production at an industrial scale. The Biden patent waiver is, however, limited to vaccines only. It leaves out patents on Remdesivir and various monoclonal antibodies that have shown efficacy against COVID-19. Without extending the vaccine patent waiver to other property rights, the stance by the Biden administration of waiving only vaccine patents is more optics than a real effort to ramp up the fight against COVID-19. The issue of knowledge transfers, to scale up vaccine manufacturing in other countries, still needs to be fought and won.
Even if it is at the level of optics, there are several reasons behind the United States' sudden change in its position. The United States has been relatively isolated because of its America First policy of hoarding vaccines and vaccinating all Americans first before exporting the vaccines to the rest of the world. According to an article in the New York Times in March, the United States was sitting on "tens of millions of doses of the AstraZeneca vaccine," which it was not using, while the WHO's Access to COVID-19 Tools (ACT)-Accelerator program—and its vaccines pillar of COVAX, on which a large part of the world depends—has been facing difficulties getting vaccine supplies. And lastly, with India facing a huge surge in cases domestically and virtually stopping all vaccine exports, China has emerged as one of the only suppliers of vaccines to large parts of Africa, Asia and Latin America. This is endangering Biden's plans of a grand alliance against China, isolating it globally.
The U.S.'s unstated geostrategic vision is to support the Western Big Pharma companies to dominate the markets of rich countries, and the market for the rich in the rest of the world who can afford premium prices. Moderna is slated to generate a revenue of $19.2 billion this year from the sales of the COVID-19 vaccines, while Pfizer-BioNTech will rake in $26 billion in sales, according to the Wall Street Journal. This is the market that the rich countries want to protect.
The United States was banking on its new Quad partner, India, to provide vaccines to the rest of the world through the WHO's COVAX program. The COVAX program, though nominally run by the WHO, is dominated by Bill Gates and his various vaccine initiatives: the Bill and Melinda Gates Foundation, Gavi and the Coalition for Epidemic Preparedness Innovations (CEPI), which are co-leaders of the program. The Serum Institute of India, which is manufacturing two vaccines (Covishield, which is licensed from AstraZeneca, and Novavax), and Biological E, which will produce the Johnson & Johnson (Janssen) vaccine, were expected to provide about 2.6 billion to 3 billion doses per year from India for other countries, helping to vaccinate the global population.
This strategy faltered due to the utter incompetence of Indian Prime Minister Narendra Modi's government to use the indigenous capability of the country for rapidly ramping up India's vaccine production. The other constraint was the virtual U.S. export ban under the 1950 Defense Production Act, which denied Indian vaccine manufacturers the vital equipment and raw materials required to scale up production of COVID-19 vaccines. At the "current global vaccination rates of roughly 6.7 million doses per day," and to achieve the much-needed herd immunity where up to 85 percent of the population has been completely vaccinated, will take about 4.6 years, according to an April article in the New England Journal of Medicine. China and Russia have effectively emerged as the only two countries willing to offer their vaccines and technology to other countries grappling to control the spread of the virus.
If the United States had banked on the Modi government's ability to compete with China on the vaccine front, they backed the wrong horse. The Modi administration failed miserably not only to anticipate a second wave in India, but also to invest in ramping up production of its indigenous vaccine, Covaxin, which was developed by the Indian Council of Medical Research (ICMR) and the National Institute of Virology (NIV), in collaboration with Bharat Biotech, to increase the biopharmaceutical capacity of the country. Instead, the Modi government believed in the "magic" of the free market that would provide all the vaccines required without the need for any planning or government support.
The proponents of the patent monopoly, including Bill Gates, argue that a patent waiver is useless, as it is a lack of technology, knowledge and capital, not patents, that is holding up vaccine production outside the rich countries. If patents are not stopping vaccine production in other countries, then why did Big Pharma and the rich countries oppose the patent waiver in the WTO for the last six months? Why is there anger relating to the Biden administration's current stand on patent waivers?
According to Big Pharma, a patent waiver on vaccines will disincentivize research and will be a huge blow to those who innovate. What they hide—and this is not new—is that most of the research money for the new vaccines has come from public funds. A Lancet paper published recentlyshows that governments and nonprofit organizations have given more than $10 billion for the development of the current crop of vaccines and other promising vaccine candidates. This does not include the billions of dollarsthat the U.S. and the UK governments paid to Pfizer and AstraZeneca for advance orders.
The argument of providing a monopoly to Big Pharma for incentivizing drug discovery is, therefore, a bogus one. Most of the research for the development of drugs and vaccines is supported by public funds and by government laboratories.
As far as the role of philanthropic money in developing private monopolies is concerned, it should be treated at par with public money as it comes out of tax-free dollars. Bill Gates and his initiatives—the Bill and Melinda Gates Foundation—deserve a special mention here as the foundation has a direct role in strengthening Big Pharma monopoly. It was Gates and the power he wields through the Bill and Melinda Gates Foundation, Gavi and CEPI that led Oxford University's Jenner Institute to abandon its initial idea of making their vaccine technology available to any company on a nonexclusive basis. Instead, it signed an exclusive contract with AstraZeneca.
There are three major technology platforms that have emerged in the development of the current lot of successful vaccines. The first includes the "old-fashioned" inactivated virus vaccines like China's Sinovac and Sinopharm and India's Covaxin. The second technology platform (adenovirus-based) uses a relatively innocuous virus as a vector to carry a SARS-CoV-2 protein—for example, AstraZeneca, CanSino, Gamaleya National Center of Epidemiology's Sputnik V and Johnson & Johnson. The third type is the mRNA vaccine that tells the body cells to produce the SARS-CoV-2 protein, as in the case of Pfizer-BioNTech and Moderna. All three of these technology platforms have produced successful vaccines.
Almost all of the Big Pharma arguments on why patent waivers are not of much use are for mRNA vaccine platforms. The argument by Big Pharma that countries such as India, China and South Korea—three of the largest generic vaccine manufacturing countries—do not have biologic capability is not correct, as the mRNA vaccines are not of immediate public health interest to most countries. The mRNA vaccines require an ultra-cold supply chain; otherwise, they degrade rapidly. The cost and effort involved in building such an ultra-cold supply chain preclude the use of mRNA vaccines in mass vaccination programs in most countries. What is of interest for most countries is the inactivated virus vaccines or the adenovirus vector vaccines.
The WHO-supported platforms—CEPI and Gavi—where Bill Gates has an outsized influence have focused much more on the new vaccine platforms, the mRNA and the adenovirus vector vaccine platforms, and not on the traditional inactivated virus vaccines. Dr. Ricardo Palacios of Butantan Institute, while speaking during a webinar organized by the South Centre on April 1, pointed out "that CEPI and COVAX funded largely newer vaccine technologies and had the tendency to disregard older technologies such as inactivated viruses"—for example, vaccines like China's Sinovac and India's Covaxin. These inactivated virus vaccines are effective, cost less and can be produced easily in many developing countries. Before we dismiss these vaccines as yesterday's technology, it is relevant to note that this is still the vaccine platform for flu vaccinations across the world and is used to manufacture about 1.5 billion doses per year.
Meanwhile, the only novel part of the adenovirus vector vaccines of AstraZeneca, CanSino and Gamaleya's Sputnik V is inserting a small spike protein snippet in the adenovirus vector and then growing the adenovirus as we do for the inactivated virus. Five companies in India, a consortium of South Korean companies, and another consortium of Chinese companies are planning to scale up the production of Sputnik V to about 1.5 to 2 billion doses per year.
For any company involved in biologics, this is pretty much routine technology. India has about 30 biologic manufacturers, and South Korea and China also have an established biologic industry. Bangladesh, Southeast Asia and Latin American countries also have biologic drug manufacturing capability, and can therefore become major manufacturers. Cuba has developed five vaccines, out of which two are in advanced clinical trials. According to the WHO's Global Vaccine Market Report 2020, three Indian companies (the Serum Institute of India [SII], the Haffkine Institute [Haffkine], and Bharat Biotech [BBIL]) provide about 44 percent of the world's vaccines by dosage. The argument by Bill Gates recently in a Sky News interview that "it's only because of our grants and our expertise" that the Indians (or Koreans, Chinese, Latin Americans, Africans, Arabs, etc.) can produce the vaccines is just a racist view of the world. This is a repetition of the white man's burden that cloaked the earlier genocidal colonial enterprise.
The question the world needs to ask is if we want to spend the next few years protecting the monopoly profits of a few Big Pharma companies, and thereby condemn the world to a much longer COVID-19 pandemic. Or do we believe that public health demands rapid sharing of knowledge so that the world's population can be vaccinated within the next 6-12 months? If the latter doesn't happen, new virus mutations will keep emerging, requiring updating the vaccines constantly, making this a never-ending game of snakes and ladders. This is of interest to Big Pharma, as it will create a perpetual money-making machine for them. But it is not so for the people around the world who believe that a caring world needs sharing of knowledge.
This article was produced in partnership by Newsclick and Globetrotter.
Meeting Minutes
Meeting Minutes
O how He takes the cross
O how He lifts it up
To take the weight from us
O how He pays the cost
O how He drinks the cup
To make a place for us
Hear how He breaks the curse
Hear how He cries aloud
Hear how His voice resounds
O how He forms the words
O how He cries them out
"See, It is finished now"
Take us O Lord and all we have known
Shape us O Lord and form us into your own
Take every heart and know every sin
Break us O Lord that we may be whole again
How deep the wounds He wears
How dark the scars He shows
How well the name He knows
Written upon His palms
O what a name to find
That name before Him mine!
Take us O Lord and all we have known
Shape us O Lord and form us into your own
Take every heart and know every sin
Break us O Lord that we may be whole again
Break us O Lord that we may be whole again
Break us O Lord that we may be whole again

(Dietrich Bonhoeffer)
On this date in 1741 (May 30th), two slaves were burned at the stake in lower Manhattan, New York City (in the area just north of present-day City Hall). Their names were Kofi (Cuffee) and Quaco (Quack). They were accused of plotting to level the city with a series of fires. Thus began the so-called "Conspiracy of 1741" or the "Slave Revolt of 1741." By the end of the summer, 17 African-Americans were executed by hanging, and 13 African-Americans were burned at the stake. Four white people were also hanged.
On this date in 1570 (May 30th), a man named Faes Dirks was burned at the stake in Gouda, Netherlands. He was an Anabaptist, about 31 years old, a chairmaker by trade. He had been rebaptized a year earlier in Rotterdam. Martyrs' Mirror includes transcripts of three interrogations (see pp. 846-848).
On this date in 1416 (May 30th), Jerome of Prague was burned at the stake in Constance, Germany. He was a follower of Jan Hus (who had been burned at the stake a year earlier, also in Constance.) Born in Prague, Bohemia, in 1379.Jerome dedicated his life to criticizing church practices that he considered corrupt. He spent a lot of time on the road, appealing directly to the people in the town squares. He taught that the Bible should be accessible to everyone without priestly intermediaries. He advocated for voluntary poverty in the church, and called for the expropriation of lands held by church institutions.
Happy birthday, James Chaney (May 30, 1943 – June 21, 1964). Civil rights activist. Community organizer. Participant in the Freedom Rides of 1962. Member of the Congress of Racial Equality (CORE). James was one of three civil rights activists who were murdered by the Ku Klux Klan during Freedom Summer 1964. (The other two were Andrew Goodman and Michael Schwerner.) Born in Meridian, Mississippi. Died in Philadelphia, Mississippi. Buried in Okatibee Cemetery, Meridian, Mississippi.
"Riding the Climate Storm: the Climate Crisis and Survival of Being" – a talk by Alastair McIntosh
About this event
Quakers host their annual public talk online this year on Sunday 20 June at 3pm, given by writer, academic and activist Alastair McIntosh. Usually held at the historic Adderbury Meeting House, this is the second year that the event will be taking place on Zoom.
With the title Riding the Climate Storm: the Climate Crisis and Survival of Being, the talk addresses climate change, the most pressing problem at this stage in the evolution of our life on earth. As Alistair explains "We have reached a point where we are faced with emergent crushing implications of what it means to be human. Either we advance in our humanity, or we create an ever more tragic future."
What are the burning issues and their causes? On what precipice does humankind stand? Many spiritual and religious people, including Quakers, have a history of activism directed towards changing consciousness, as do others. This talk questions what might be our calling and how we can be an effective witness in these times.
Alastair McIntosh is a member of Glasgow Quaker Meeting and the author of books including Soil and Soul: People versus Corporate Power, Poacher's Pilgrimage: an Island Journey and most recently, Riders on the Storm: the Climate Crisis and the Survival of Being, described by Michael E. Mann as "a climate primer for our times" and by Jonathon Porritt as "imbued with the deepest hope for a better world." He is an honorary professor at Glasgow University and a founding trustee of The GalGael Trust in Glasgow, which works with urban poverty.
Everyone is welcome at this online public talk organised by Banbury and Evesham Quakers. There will be a chance to ask questions at the end of the talk and then for further discussion and chat in online breakout rooms.
The event is free of charge. Donations to support Alastair's work would be welcome. (Details about how to donate will be sent in a later email.)
Zoom details will be sent out to all registered event participants.
29.05.2021 – Argentina – Alicia Blanco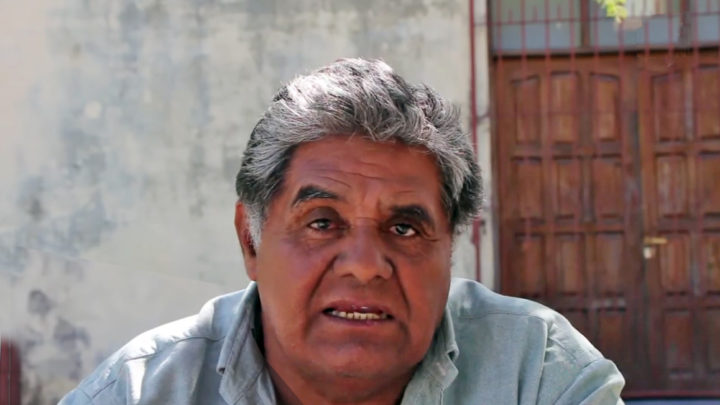 On the 11th of August of 1994, section 17 (1) of the new article 75 which recognised the pre-existing indigenous villages, their culture, and the right of occupancy and property of their ancestral lands among others, was unanimously approved by the Convention in charge of modifying the Argentine constitution. The text of the new law considerably exceeds that of the previous regulation, being this a major reason for hope in the case of local communities. Nevertheless, after two decades, the legislation has not regulated it yet and its declaration seems even rhetorical.
In the following interview, Israel Alegre, coordinator of the Nanqom de Formosa community, presents his views on that situation.
-How would you summarise the status of indigenous rights in the country?
-The overall situation is almost the same for all indigenous communities since neither what is established in the National Constitution nor what is said in the new Civil and Commercial Code ever came into effect. It has already been 26 years since the Constitution was modified but the government never established those rights because it does not want to hold responsibility for the natives' issue. There is no justice for indigenous people, that is the reality.
Even though it is the duty and attribution of the National Congress, the regulation was never adopted. Yet, there is no political will on the side of national senators or members of the parliament, nor regarding the executive power or the law to actually do it since concerning lands and territories, the economic interest of wealthy people is the one at hand. When it comes to the interest of important logging, oil, mining, cattle, and soy companies, the fight for the land is criminalized. Then, the ones who claim the rights on the national constitution and international treaties are attacked.
-Being aware of its pre-existence, what do you think should be modified regarding the relationship between the Government and the indigenous communities?
-The indigenous pre-existence is acknowledged by the article 75 and that should automatically guarantee the recognition of natives as public legal entities such as the State itself, provinces, municipalities, and the Catholic church. What is more, the pre-existence leads to a law of historical reparation.
Many people get frightened when we say this, but the damage caused, that is to say the genocide, needs to be repaired: 318 years would correspond to Spain and 211 to Argentina since they are also responsible for it. Indigenous communities were never independent and history itself proves it. There has to be a historical reparation in order for us to be able to talk about self-governance and autonomy, if not we are still dependant on the State, and if we depend on it, I am not independent, I depend on it, I live off the Government and you have to do what it commands you to do.
By recognising our pre-existence, our institutions get acknowledged too. The assembly is the highest body that we have had since immemorial times, not despotism. Tyranny was an invention that originated when the military forces captured a group of indigenous people and dressed them up in military uniforms in order to impose a task. Hence, although it is said that our culture is presented, we feel obligated to use a system which is completely external.
When we demand the State to keep their promises, they ignore us, yet they force us to choose them and vote for them because even though the vote is secret it is compulsory. To this day, they have been manipulating us throughout the time that we have been living in this democracy. If you do not vote you are fined, if you claim your rights, you get a legal case, and you are criminalised for it. Thus, indigenous communities are still the trophy of the national congress.
-The national government frequently neglects the communities' conflicts in the provinces, is this right?
-The national government excuses itself saying that it cannot do anything because it is a federal state. This is an absolute lie. The national government and the provincial states are in charge of the obligation and the enforcement of indigenous rights laws. The new local laws have to adapt to the new rights and if they do not, then they are unconstitutional.
We have to insist on the abolition of aboriginal laws, either national or provincial, which are still being implemented even when they do not apply to the national constitution. International treaties are also breached such as the section 169 of the ILO-Convention, the article 18 of the new Civil and Commercial Code which ratifies the article 75, section 17 of the Constitution. Nevertheless, they are still applicable laws.
-Being this such a difficult situation to solve, what makes you keep going?
-The truth is totally outrageous. It is not easy to claim the rights of indigenous communities to which I belong; It is not easy to go against the power, and not just regarding the economic power but also considering the fact that they control everything, even justice itself, right? If I claim my rights I get a legal case, and I get criminalised for it.
It is not easy, but this is the story that I am creating, that is what is going to be written in my tombstone when my life comes to an end and the footprint that I am leaving on my journey through this planet, right? I have to keep going, focus on the goal that I have set my mind onto and move towards it so that the new generation is able to contemplate a new horizon.
Translated by Claudia Bordalo