20.02.2021 – Pressenza India

In 2020, people from 172 countries tuned into World Localization Day – an event that included contributions from Noam Chomsky, Russell Brand, Vandana Shiva and over 100 other voices. This is testimony to the fact that, wherever you look, positive things really are happening!
World Localization Day returns on June 20th, 2021, to galvanize the growing support for localization into a force to be reckoned with.
Announcing World Localization Day 2021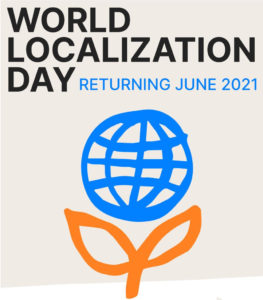 This year, Local Futures will be working with our networks on five continents to celebrate World Localization Day in their own regions. Events of various sizes across the world will lead up to an international online event on June 20th – a celebration of the worldwide localization movement and a discussion of strategies to take it to the next level.
Save the date, and spread the word to friends and family! And if you would like to be involved by hosting a WLD celebration (however big or small), please get in touch! We'd love to hear your ideas.
World Localization Day 2020 – full conversations available now
Every month in the lead-up to World Localization Day 2021, we will be sharing three in-depth conversations conducted for last year's event. These conversations cover topics from the human brain to the rise of authoritarianism, from indigenous wisdom to local food as a lever for systemic transformation.
This month, we're sharing the conversations between Helena Norberg-Hodge and Vandana Shiva, Johann Hari and Noam Chomsky. Watch the video recordings or listen to the audio versions, and learn why thought-leaders in diverse fields are coming together to support localization as the best path forward.
Vandana Shiva–– 'the flourishing of life begins with localization'
Environmental activist and author Vandana Shiva contemplates what the globalized world will look like after the Covid-19 pandemic. She explains that the pandemic itself is a result of economic globalization, and that small-scale, diversified farming is hugely important if we are to heal ecosystems and the climate. Localization, she says, is where the flourishing of life begins. – 'the flourishing of life begins with localization'.
Johann Hari — 'mental health, community & connection'
Journalist and author Johann Hari analyzes the rise of depression and anxiety in a fragmented, corporatized world, with a focus on both underlying causes and long-term solutions. During this heartwarming and inspiring conversation, Johann shares anecdotes about the healing of individuals – as well as an entire neighborhood – through the rebuilding of connections.
Noam Chomsky — 'signs of hope in a confluence of crises'
Social critic and political activist Noam Chomsky speaks with guarded optimism about our chance to solve the multiple crises we face. He is encouraged by the rise of mutual support community initiatives – from the rust-belt in the USA to impoverished favelas in Brazil. – 'signs of hope in a confluence of crises'
New Blogposts
'Progress and the Modernization of Ladakh', by Kunzang Deachen, is an authentic interrogation of the path of "progress" that is being foisted on Ladakh. She asks "can we find a genuine progress that is about wellbeing, health, contentment and true prosperity, instead of competition and endless consumption?"
Debbie Weingarten's How to fix a food system that's not designed to feed people is a treasure trove of facts and experiences that, in no unclear terms, points towards the need for food system transformation.
In 'Cities and Green Orthodoxy' Christopher Ketcham thoroughly debunks an idea that still plagues the environmental movement: that pulling people out of rural areas into exploding urban centers is a path to sustainability.
For more information and updates, visit https://worldlocalizationday.org/ Those who are not subscribed to Local Futures' mailing list may RSVP here to receive event updates.