You are currently browsing the daily archive for February 6, 2021.
06.02.2021 – PAX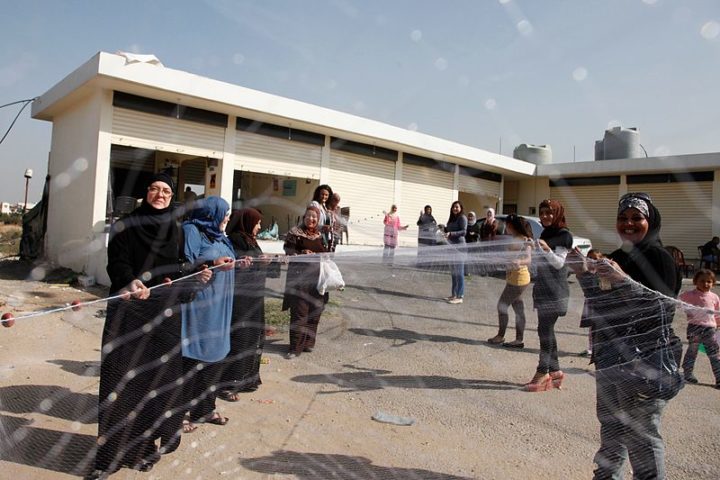 The situation in Lebanon has been steadily deteriorating, and is projected to get much worse. Syrian refugees are among those worst off. The Refugee Protection Watch Coalition (RPW), of which PAX is part of, has interviewed hundreds of Syrian refugees and members of host communities in Lebanon. The resulting briefing outlines in a briefing outlining the enormous impact of the ongoing economic and COVID-19 crises in Lebanon, and presents key recommendations.
The financial crisis and COVID-19 lockdowns have crippled the economy, with inflation of the local currency leading to an ever-increasing price of goods and services for many. More than half of the Lebanese population has fallen below the poverty line in the last few months, and the Minister of Social Affairs has stated that 70% of the Lebanese population will soon be in need of aid. Tensions between disenfranchised communities and the Lebanese government are growing by the day due to the recent extension of the full lockdown imposed by the government, which has been extended until at least February 8. While the Lebanese population continues to suffer from the political neglect of its ruling class, Syrian refugees in Lebanon – a community that was already in a precarious situation before the economic crisis – are now more vulnerable than ever, facing increasing threats to their basic needs, as well as personal safety.
Refugees are lacking basic needs
This briefing outlines the enormous impact of the ongoing economic and COVID-19 crises in Lebanon. It documents the lack of access of Syrian refugees to COVID-19-related assistance, and an increased pressure on them to return home at a time when conditions for a safe, voluntary and dignified return are clearly not in place.
It's based on a round of conversations RPW had with 428 Syrian and Lebanese respondents between 15 December 2020 and 15 January 2021. Some of the key findings include:
Lack of income: for 83.8% and 77% of Lebanese and Syrian respondents, respectively, their income does not cover the cost of living. Furthermore, it should be noted that with the winter season in full swing, almost none of RPW's respondents (only 4.6%) reported being able to purchase winter essentials (i.e. fuel and winter clothing).
Lack of jobs and work permits: almost a third of respondents (28.8% of Lebanese respondents and 29.8% of Syrian respondents) cannot find available jobs in their area. 43.8% of Syrian respondents still face issues with obtaining a work permit.
Lack of protection against COVID-19: against the background of ongoing discriminatory practices against Syrian refugees in the distribution of COVID-19 assistance, 88.2% of all respondents reported not having access to proper COVID-19 treatment or healthcare should they contract the virus.
Lack of access to COVID-19 vaccine: while the Lebanese Ministry of Public Health has recently stated that the vaccine will be distributed to everyone on an equal basis, the most recent registration form put forward by the MoPH for the WHO-sponsored COVAX vaccination programme in Lebanon requires that any Syrian who wishes to register for the vaccine should have a form of valid documentation. It remains to be seen what kind of priority refugees will be given within the COVAX campaign, and how accessible it will be in terms of location, as most Syrian refugees live in and around more sub-urban and rural areas.
Pressure to return: 74.4% of Syrian respondents reported feeling increased pressure to return to Syria. This increased return pressure takes place against the backdrop of efforts to start organising large-scale returns – including the recent organisation of a "return conference" in Damascus and the development of a "return plan" by the GoL- at a time when conditions for safe, voluntary and dignified return are clearly not in place, as previously reported by RPW and many other actors.
The original article can be found on our partner's website here
06.02.2021 – US, United States – World Beyond War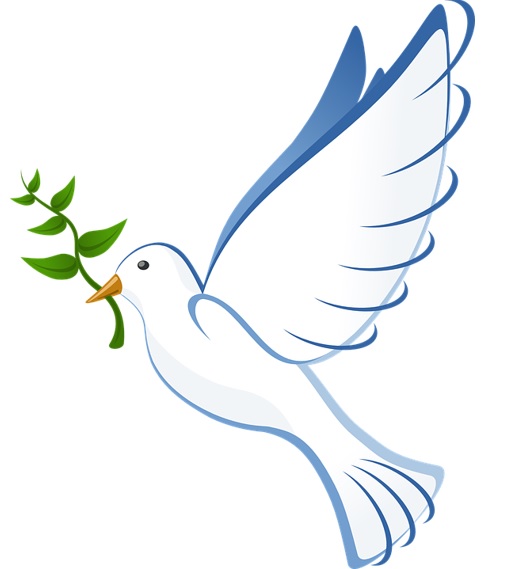 By David Swanson, World BEYOND War, February 4, 2021
If the U.S. government follows through on what President Joe Biden said today about Yemen, that war's days are numbered.
If the rest of us learn the appropriate lessons, the war on Afghanistan should start picking out a tomb stone.
Biden said the U.S. military was ceasing to participate in the war on Yemen, and that the United States would be ending any "relevant arms sales."
Making sure those statements are held true in the ordinary sense of the words will take ongoing vigilance. One can expect attempts at exceptions for particularly desired drone murders, which is a large part of what created the war on Yemen in the first place. Ending a war needs to mean ending a war. That sounds obvious, but it never has meant that before. Both Obama and Trump were given credit (by different people) for years for "ending" wars they didn't end. This one has to be real. That includes making sure "relevant" arms sales doesn't rely on a new definition of "relevant" crafted by a lawyer for Raytheon.
"Ending the war" is shorthand for ending U.S. participation of all sorts in the war, of course. But this is a war that cannot last without U.S. participation.
There are reasons to think this ending can be made to stick. Biden has not informed journalists of deceptive meanings in his statements (yet, to my knowledge). Lying this prominently and early on this topic would hurt this president. In addition, this is the first war ended by Congress. Sure, Congress ended it when Trump was president and he vetoed that, but very clearly Congress was going to be compelled to end it again — compelled by the public — if Biden did not act. So, Biden knows this wasn't a choice left up to him. It was also something that he (and the 2020 Democratic Party Platform) had already been obliged to promise.
The most important lesson here is that public pressure on and through numerous governments worked. Italy just blocked weapons shipments for this war. Germany had already blocked weapons to Saudi Arabia. World BEYOND War activists in Canada just blocked shipments for this war by standing in front of trucks on a global day of action for Yemen. Neither Joe Biden nor Antony Blinken wanted to end this war. Biden announced his support for Saudi Arabia, his plan to keep all troops in Germany, and his intention for the United States to "lead" the world — all in the same speech with the ending of the war on Yemen.
Now, here's what we've got: Democratic Party majorities in both houses of the U.S. Congress, and a Democrat in the White House, a Democratic Party Platform that also promised to end the war on Afghanistan (though Biden has already announced breaking that promise), Congress Members who were prepared to do lots of work to end the war on Yemen who now don't have to, a war on Afghanistan that (relatively speaking) the U.S. public has actually heard of, a war on Afghanistan that numerous nations are still playing bit roles in (the abandonment of which would be of some influence on the others), and the proven success of using the War Powers Resolution to end a war.
Raise a glass to the activists who made that law happen in 1973!
Now, I know we're up against the supreme idol of partisanship. I know the Democrats in Congress only ended the war on Yemen because a Republican was president, but Republicans ended it too. What could be a better opportunity for the much lauded Unity and Bipartisanship than getting together and ending the war on Afghanistan? "Ending the war" is shorthand for ending U.S. participation in the war, again, of course. But ending U.S. participation ends NATO participation. Ending weapons sales severely restricts everyone else's participation. And ending all violence in Afghanistan is only possible — not guaranteed, but possible — if the U.S. military makes like a tree and leaves.
Of course it will be said that once we end two wars we'll just want to end a third and a fourth and never be satisfied. To which I say, any culture that equates peacemaking with selfish greed ought to have about as many things ended as possible. Let's get to work.
PS: Please address your announcements of the futility and hopelessness of opposing wars to:
WEJUSTENDEDTHEWARONYEMEN
PO BOX SNAPOUTOFIT
Washington DC 2021
The original article can be found on our partner's website here