You are currently browsing the daily archive for February 3, 2021.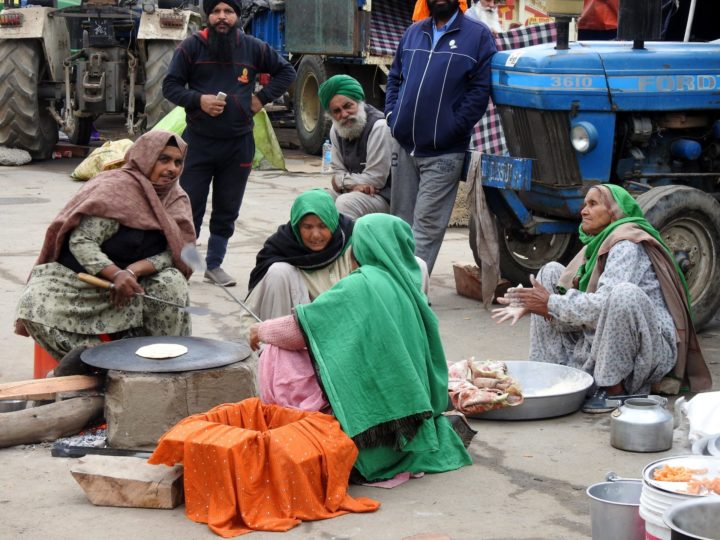 On January 30, 2021, the police at the Singhu border, where the protesting farmers are gathered, arrested a journalist who was merely doing his job at the site. The journalist, Mandeep Punia had been closely covering the farmers' protests since last year and has been among the few voices presenting the truth amidst the pack of lies circulated by the mainstream media.
Though he has been granted bail now, we condemn the act of his arrest. Moreover, we must remember that many other journalists remain locked up.
Punia had been working for The Caravan and Junputh. Reportedly, before his arrest, he was dragged across the barricades by the police. The police's narrative says that he had obstructed the policemen from doing their duty, and had physically manhandled the policemen present there. However, his bail plea, as well as eyewitnesses, deny such events taking place. Punia is not the only journalist who has been at the receiving end of repression from the state and the subject of a campaign of lies.
The list of journalists who have been locked up, booked under serious charges, and defamed in the mainstream media is endless. Last year, Kashmiri journalists Gowher Geelani and Meeran Haider were booed under UAPA. During the latter half of the year, Siddique Kappan, secretary of the Kerala Unit of Working Journalists, who was going to Hathras to cover the gangrape case that had happened there, was picked up by the police. Along with him, three other activists were also picked up. They were all subsequently booked under UAPA, and have since been under custody.
The ploy is not just to intimidate people into silence, but to keep them locked up so that the voices that rise against injustice are kept under check. It also sends a message to other journalists and people who stand for justice a message that should they dare rise against the injustice happening around the country, the government with come after them, too.
Madeep Punia has been booked under section 186, i.e., obstructing a public servant from his duty; section 332, i.e., voluntarily causing hurt to deter public servant from his duty; and section 353, i.e., assault or criminal force to deter public servant from discharge of duty. The witnesses present at the site have said that Punia was recording an argument between Police and a local person at the area when the policemen objected. Additionally, Punia had also been covering the events surrounding the Majdoor Adhikar Sangathan, an organization of laborers that has recently been under the spotlight for standing up to the injustices meted out to workers at the Kundli industrial area in Haryana. Nodeep Kaur, a member of the said organization, had also been arrested a few days ago and beaten up by the police, sustaining injuries that amount to sexual violence.
The arrest of Mandeep Punia comes at a time when there is not the slightest doubt about the intention behind the arrests. Following the events of January 26, 2021, the campaign of misinformation, slander and lies directed at the farmers protesting has been bolstered and given a boost. Along with the campaign comes the spate of arrests of people covering the farmers' protests with integrity. Recently, six journalists were charged with sedition along with other charges for merely tweeting about the death of a man near the ITO crossing in Delhi on January 26, the basis for the charges being that they had implied the man had died because of the police firings.
The National Confederation of Human Rights Organizations condemns the arrest of Mandeep Punia and other journalists and demands the immediate release of all the journalists and activists locked up. The heavy-handed tactics of the government have so far not stopped the justice-loving people who have been standing firm against injustices. We would like to state that this trend will continue, and no amount of scare-tactics will stop the resistance to such injustices.
As reported by:
Ishu Jaiswal, Coordinator,
National Confederation of Human Rights Organisations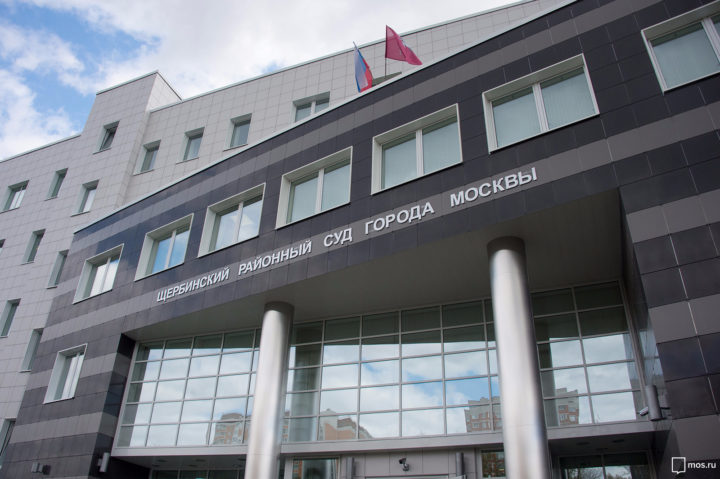 Russian officials have expressed concern over the potential for foreign interference in the trial of jailed opposition figure Alexey Navalny, after Western diplomats arrived en masse at his hearing on Tuesday.
A video taken outside Moscow City Court, where the activist is standing trial on charges of violating a suspended sentence, showed a line of black diplomatic vehicles registered to embassies in the Russian capital. At least 20 separate representatives of foreign missions were reportedly in attendance for the hearing, where prosecutors are seeking to sentence the opposition activist to three and a half years behind bars.
Foreign Ministry spokeswoman Maria Zakharova wrote on Facebook later on Tuesday that diplomats from the US, UK, Poland, Latvia, Lithuania, and Austria had turned out to observe the proceedings.
In the statement, she said she understood that "traditionally diplomats in foreign courts support their citizens. Even if Westerners view Navalny as one of 'their own', he is a citizen of the Russian Federation." Zakharova went on to say that "This is no longer just interference in the internal affairs of a sovereign state. It is a self-disclosure of the unsightly and illegal role of the collective West in trying to contain Russia."
The Foreign Ministry spokeswoman added that she was concerned about the message the presence of international delegations sent to the Russian justice system, asking "is it an attempt at psychological pressure on the judge?" She concluded, "I cannot rule out that they are there to oversee the fate of the NATO (British and American) millions pumped into illegal activities on Russian territory."
Russian President Vladimir Putin's spokesman, Dmitry Peskov, also expressed concern over attendance in the courtroom. He told reporters later on Tuesday that the diplomats "are free to act within the framework of the Vienna Convention on Diplomatic Relations, but not outside it. And, of course, diplomats should not in any way interfere in the internal affairs of Russia or allow any actions that would somehow try to put pressure on an independent court."
The British Embassy in Moscow has since said that the presence of its representatives at the trial was in line with normal diplomatic protocols.
Later on Tuesday, Zakharova's boss, Foreign Minister Sergey Lavrov, told a press conference that he had serious doubts over the facts put forward by Navalny around his alleged poisoning with the nerve agent Novichok. "We have no information that would actually prove the validity of the accusations against the Russian leadership, because it was not provided to us," he said.
"If you accuse someone, then prove your guilt. But if you say you won't tell us anything, because it's secret, or because [Navalny] himself does not allow it, we have every reason to believe that it was staged."
The Moscow protest leader has previously claimed that the highest levels of the Russian state were involved in his alleged poisoning in the Siberian city of Tomsk. However, Russia has said EU nations have repeatedly refused requests for samples of chemical weapons supposedly taken as evidence.
Navalny was arrested after landing at Moscow's Sheremetyevo Airport earlier in January. He had flown home from Berlin, where he had been transferred in a comatose state. He is accused of violating the terms of his three-and-a-half-year suspended sentence for fraud against the French company Yves Rocher.
The original article can be found on our partner's website here
02.02.2021 – Independent Media Institute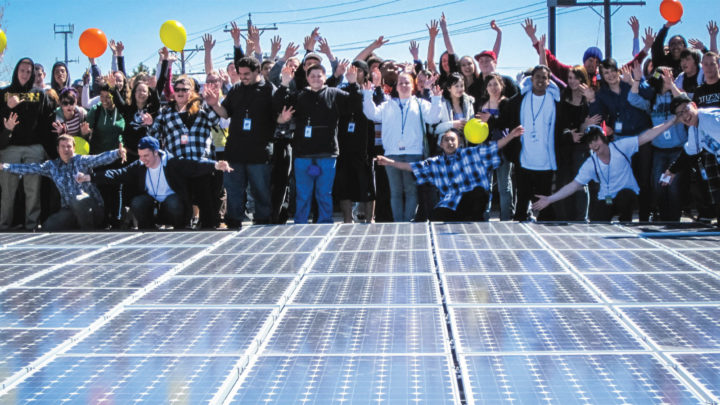 New Mexico's efforts to solarize local venues paint a vision for a future of community energy self-sufficiency.
By April M. Short
Homelessness has been on the rise nationwide due to the economic impacts of COVID-19, and in New Mexico it was already climbing prior to the pandemic. New Mexico experienced a 27 percent rise in homelessness between 2018 and 2019, which is the "largest percentage increase" in homelessness in the country according to the U.S. Department of Housing and Urban Development's "2019 Annual Homeless Assessment Report to Congress."
One effort toward sustainable solutions to homelessness in New Mexico comes in the form of a unique community effort and fundraising campaign, which is working to bring solar power to Santa Fe's 12-bed, 2.5-acre permanent housing for the homeless, Casa Milagro. The organization was founded in 1995 and works to bring supportive, therapeutic and safe housing to people who have experienced homelessness in New Mexico and beyond.
"We are part of a coalition of people who are responding to displaced people," said Desirée Bernard, executive director of Casa Milagro, in a fundraising video about the project.
Casa Milagro helps house community members who have experienced homelessness and face mental health challenges and offers them support services. The effort to solarize the space seeks to make another part of the organization's mission real: sustainability.
The plan is for the local solar company, Positive Energy Solar, to install a 16-kilowatt solar array at Casa Milagro. This installation size will cover the annual electricity usage of the home and eliminate the organization's monthly electricity bills, allowing the organization to dedicate that portion of its budget to provide direct care and support for the residents.
In the beginning of the fundraising video, a resident named Cris is shown talking about how the Casa Milagro residents are "thrilled" that the home will become energy independent.
"We haven't always been welcome in this community," he says. "Now, the whole feeling toward Casa Milagro has changed and they're looking to us for some sort of leadership, almost. They want to know how we did it, and how we turned a bad situation into this thriving, solar-driven community house. We are headed for the stars; we are going solar."
Another resident, Nic, says in the video that "it's about feeling safe and secure. You don't feel that when you're homeless because you don't have family members. One of the first things to go is [the] trust of people, because how, in a society such as ours, can we even afford to have homeless people? Poverty at that level is violence. One of the things that this place [Casa Milagro] does is [it] pulls you out of the cauldron of fear. It makes you safe. It validates your existence as a human being, and it gives you free range to be a contributing member of society in a way that makes you feel good."
The initial fundraising campaign to solarize Casa Milagro hoped to raise $57,000 in grassroots donations in 57 days. However, the day after the fundraising efforts were set to launch in March 2020, New Mexico's Governor Michelle Lujan Grisham issued the first COVID-19 emergency orders, so the initiative paused. At the time of publication, Casa Milagro had succeeded in raising about a third of its funding for the project, according to Mariel Nanasi, the director of New Energy Economy (NEE), which is a New Mexico-based organization that supports alternatives to the exploitative models of energy generation. As part of the campaign to solarize Casa Milagro, NEE has been helping raise funds for the project, which is part of its larger SOL for All! effort that brings solar power to local community venues via grassroots fundraising initiatives.
"Desirée does such a beautiful job. They [Casa Milagro] have an organic garden, they have art, they have community, and offer all the ways that are healthy for people to live," says Nanasi. "It's a model place, and that's why we wanted to support them."
Since 2011, NEE has organized solarization campaigns across New Mexico annually, including projects for the Crownpoint Chapter House on Navajo Nation, the Taytsugeh Oweengeh Intergenerational Center at the Pueblo of Tesuque (including their senior center), the Hahn Community Center at the Pueblo de Cochiti, small farms, and multiple fire stations in the Santa Fe area, among others. Nanasi says the solarize projects serve a dual purpose as they demonstrate the viability of energy alternatives to the public and bring awareness to local communities and organizations to shed light on important social and environmental issues.
Nanasi says getting fire stations and firefighters on board with solar has helped to change some political attitudes and influence policy shifts around energy in New Mexico. After they solarized the Tesuque Fire Station in 2013, the station's electricity bill dropped from more than $115 a month to $8.65 a month. After three months, the utility company sent the station an $11 check because they had overproduced solar energy. This piqued the interest of Santa Fe County officials. The county has since applied state funding toward solarizing fire station after fire station. In 2013 the commission also passed a resolution supporting community solarprojects.
"It's not only that these projects are great in and of themselves, but that they have really led to policy changes," Nanasi says. "And I will tell you this: the only solar project that former Republican Governor [Susana] Martinez ever allowed for capital outlay was Santa Fe County's solar project because the firemen asked for it."
After each solar installation is complete, a community celebration takes place, and Nanasi says those celebrations, as well as other opportunities for community engagement that solar projects offer, have had a ripple effect when it comes to solarization projects.
"Once you do one [solar project] and people can see it, it exposes the vision of what's possible, and then people are like, 'Let's do another one, and another one,'" she says.
New Energy Economy's next solar energy project is the Montessori-influenced, nonprofit Keres Children's Learning Center. The center is oriented around teaching Cochiti Pueblo children and families their Indigenous language of Keres, and preserving their Indigenous culture and heritage, and teachings. Nanasi says these solarization projects lend themselves well to schools, since they use electricity primarily during the daytime, when solar power is strongest. She can envision local solarize projects cropping up across the country and beyond and says since the model their organization uses is centered on crowdfunding through Indiegogo, it lends itself easily to replication.
In October 2020, the UN warned that continued inaction on the part of world leaders to reverse the climate crisis will result in the planet becoming an "uninhabitable hell" for millions of people. Given the worsening climate crisis, the necessity for an alternative, less extractive and damaging sources of energy is dire, and Nanasi says their organization's theory of change is a combination of fighting against the expansion of the oil, gas, coal and nuclear energy industries, and demonstrating the vision of what's possible at the local scale to move society toward 100 percent renewable energy.
"We've won cases in court to fight the utility [Public Service Company of New Mexico] here," she says. "They've asked [for permission] to build new gas plants three times, and we've beaten them every single time. We're focused not only on saving people money, but also opposing more investment in fossil fuels. We have to resist extreme extraction, which is what our country is still, unfortunately, doing in every way. Not only are [energy companies] literally extracting uranium, coal, gas and oil from the ground with demonstrable devastation and destruction, but they're extracting the wealth of the people and giving it to the one percent. Energy companies are [some of] the wealthiest companies on the planet. They have more money than most countries, even countries combined. And what do we get from that? We get not only climate destruction, but we get the undermining of democracy."
She says fighting against what's wrong is only half of what's necessary for change.
"We also need to expose the vision of what's possible," she says. "We're a tiny little nonprofit, but we've been doing these solar projects year after year because we want to go to localized, decentralized energy that creates self-sufficiency."
This article was produced by Local Peace Economy, a project of the Independent Media Institute.
---
April M. Short is an editor, journalist and documentary editor and producer. She is a writing fellow at Local Peace Economy, a project of the Independent Media Institute. Previously, she served as a managing editor at AlterNet as well as an award-winning senior staff writer for Santa Cruz, California's weekly newspaper. Her work has been published with the San Francisco Chronicle, In These Times, Salon and many others.
February is not only Black History Month, it's also Lincoln's month: birthday (the 12th); holiday (the 15th, tho he currently shares it with some old  & about-to-be-canceled slaveholder named Washington). Lincoln is an endlessly fascinating and enigmatic character. (And speaking of canceling, he just got tossed as namesake of  San Francisco high school by a…

Frederick Douglass, on Lincoln as a White Man's President & the Memory of Emancipation — A Friendly Letter
03.02.2021 – US, United States – Common Dreams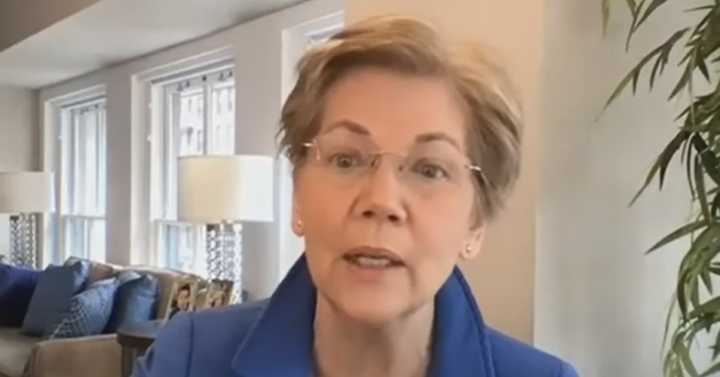 "A budget is about priorities," said the Democratic senator.
By Kenny Stancil
"We continue to overinvest in defense while underinvesting in public health and so much more."
"We can spend less on the military and obtain not only the same amount of security, but more."
—Stephen Wertheim, Historian
That's what Sen. Elizabeth Warren (D-Mass.) said during Tuesday's Senate Armed Services Committee confirmation hearing for Kathleen Hicks, President Joe Biden's nominee for deputy defense secretary.
"The size of the defense budget… has long been a concern of mine," said Warren, "but after the past year, watching more than 400,000 fellow Americans die, tens of millions unemployed due to Covid-19, millions more who are lined up at food banks, and even millions more who are on the threshold of losing their homes and being put out on the street, spending $740 billion dollars a year on this one piece of the federal budget is unconscionable."
https://platform.twitter.com/embed/index.html?creatorScreenName=PressenzaIPA&dnt=false&embedId=twitter-widget-0&frame=false&hideCard=false&hideThread=false&id=1356669067793289217&lang=en&origin=https%3A%2F%2Fwww.pressenza.com%2F2021%2F02%2Fwarren-blasts-unconscionable-740-billion-pentagon-budget-while-millions-suffer-from-poverty-joblessness-and-covid-19%2F&siteScreenName=PressenzaIPA&theme=light&widgetsVersion=ed20a2b%3A1601588405575&width=550px
.@SenWarren to Biden's defense appointee: Spending $740 billion a year on the Pentagon while 400,000 Americans die and millions go unemployed and hungry is unconscionable. pic.twitter.com/Bxpu6v4CtF

— Public Citizen (@Public_Citizen) February 2, 2021
"A budget is about priorities," said Warren. When the senator asked if the U.S. can reduce defense spending "without sacrificing our security," Hicks said no.
Even though "I certainly understand" how the coronavirus crisis "calls into question what the priorities are across our government," said Hicks, "I also… believe that we are a nation that can afford the defense that it needs to have."
"The focus on the top-line number can really obscure a more important conversation around what is it we want our military… to do," Hicks said, sidestepping Warren's point, which was that the national budget should reflect the issues that people in the U.S. want their representatives to focus on, like implementing policies to mitigate compounding public health, economic, and environmental emergencies.
"We can spend less on the military and obtain not only the same amount of security, but more," asserted Stephen Wertheim, deputy director of research and policy at the Quincy Institute for Responsible Statecraft and research scholar at Columbia University.https://platform.twitter.com/embed/index.html?creatorScreenName=PressenzaIPA&dnt=false&embedId=twitter-widget-1&frame=false&hideCard=false&hideThread=false&id=1356689652762165248&lang=en&origin=https%3A%2F%2Fwww.pressenza.com%2F2021%2F02%2Fwarren-blasts-unconscionable-740-billion-pentagon-budget-while-millions-suffer-from-poverty-joblessness-and-covid-19%2F&siteScreenName=PressenzaIPA&theme=light&widgetsVersion=ed20a2b%3A1601588405575&width=550px
The first days of the Biden administration brought a deeply welcome spate of reversals of Trump policies.

But on one huge front, the Biden administration has yet to signal any major breaks from Trump's legacy: the vast overreach of the Pentagon.https://t.co/gP5vNmG4rT

— National Priorities Project (@natpriorities) February 2, 2021
Medea Benjamin, co-founder of the peace group CodePink, pointed out that Warren was the only lawmaker at the hearing to juxtapose the nation's bloated military budget with the surge in unmet social needs.https://platform.twitter.com/embed/index.html?creatorScreenName=PressenzaIPA&dnt=false&embedId=twitter-widget-2&frame=false&hideCard=false&hideThread=false&id=1356646215153315840&lang=en&origin=https%3A%2F%2Fwww.pressenza.com%2F2021%2F02%2Fwarren-blasts-unconscionable-740-billion-pentagon-budget-while-millions-suffer-from-poverty-joblessness-and-covid-19%2F&siteScreenName=PressenzaIPA&theme=light&widgetsVersion=ed20a2b%3A1601588405575&width=550px
Thank goodness for @SenWarren, the only one at the Senate Armed Services Committee hearing to say that the $740 billion Pentagon budget is unconscionable in light of our healthcare and other critical needs.

— Medea Benjamin (@medeabenjamin) February 2, 2021
As Common Dreams reported Monday, all 10 senators behind the GOP's $618 billion coronavirus relief counterproposal voted in favor of spending $740 billion on endless wars in fiscal year 2021.
Those members of Congress were joined in supporting the National Defense Authorization Act by the majority of their fellow Republicans as well as the bulk of Democrats in the House and Senate, providing additional evidence of the extent to which most American lawmakers' priorities aren't aligned with those of the public.
The original article can be found on our partner's website here