You are currently browsing the monthly archive for February 2021.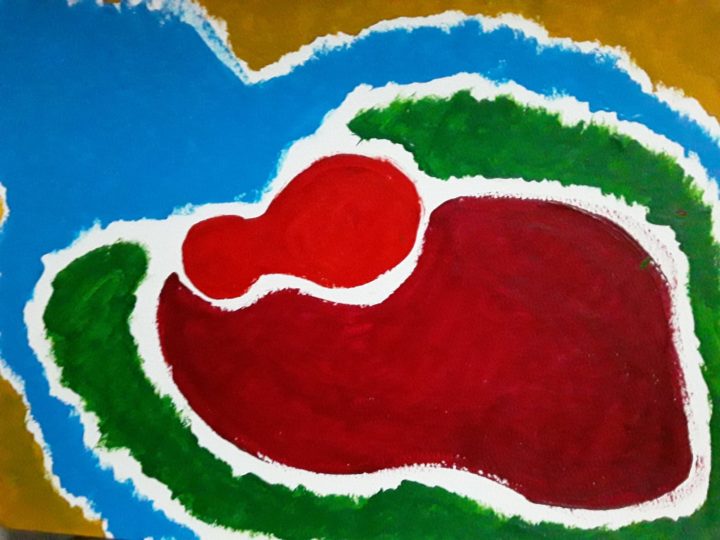 POEM
by Rosalinda Maog
the EARTH is red
the earth is heart
the heart is earth
the earth is body
seems, only on earth
can growth be found
In what we awaken to at birth
breathe, breathing, will breathe
in the land I grew up into
whomever, whatever, wherever
will return, will squeeze in, will sidle
will center, will lie down
will sit, stand, fly
be quiet
be calm
will gush forth
will seep out
will stream
will stay
on the ground …
Let's you embrace, kiss, soothe
with every pulse of the earth
hope will be as dew
a drizzling delight
mercy will be sprinkled
pouring grace will come
radiating energy
goodness will hail
emptiness swells
blazing creativity
shine will melt down
water will spring forth
earth will be filled
in awesome stillness
the whisper will heed
love will bleed
in the land I was born into.
loving without fading
endless harmony
the birds will hum
the clouds, gesture
the wind will play
the colors are blooming
the leaves are singing
light will brighten up
fire will heal
the heart will plummet
What is WITHIN will be felt.
(In the original Pilipino language)
ang LUPA ay pula
ang earth ay heart
ang puso ay lupa
ang lupa ay katawan
pawang sa lupa lamang
masusumpungan ang pagtubo
sa kinagisnang pagsilang
huminga, humihinga, hihinga
sa lupang tinubuan
sinuman, anuman, nasanman
babalik,sisiksik, gigilid
gigitna, hihiga
uupo, tatayo, lilipad
tatahimik
kakalma
bubulwak
babalong
dadaloy
tutuloy
sa lupa…
papayakap, papahalik, papayapa
sa bawat pintig ng lupa
hahamog ng pag-asa
papatak ng tuwa
aambon ng awa
uulan ng biyaya
aaraw ng lakas
babagyo ng buti
dadaluyong ang kawalan
uunos ng likha
malulusaw ang kinang
bubukal ang tubig
pupunuin ang lupa
manghang titigil
makikinig ang bulong
babalong ng pag-ibig
sa lupang kinagisnan
nagmamahal ng walang kupas
magmamayaw ng walang maliw
huhuni ang mga ibon
kukumpas ang mga ulap
maglalaro ang hangin
namumulaklak ang mga kulay
aawit ang mga dahon
sisigla ang liwanag
apoy ang maghihilom
bubulusok ang puso
LOOB ay dadamhin.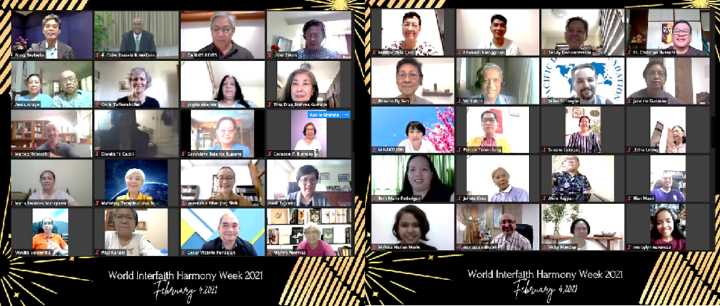 Uniharmony Partners Manila (UPM)
2021 World Interfaith Harmony Week Webinar Celebration
by Genevieve Balance Kupang
This year's celebration of the UN World Interfaith Harmony Week (WIHW) among Uniharmony Partners Manila (UPM), is exceptional given the context of the pandemic and the wounded world. In the past, an array of programs and activities were done daily from February 1-7 in several venues owned and administered by various faith traditions. Due to lockdowns and general community quarantine, members cannot travel, gather, nor be together. Regardless, we, peace advocates, and religious leaders still enjoyed our version of the global WIHW via a two-day webinar, held last February 4-5. This year also marks the inauguration of the UN International Day of Human Fraternity on February 4, 2021; this historic date is intimately associated with the remarkable document "Human Fraternity for World Peace and Living Together," signed in 2019 by Pope Francis and the Grand Imam of Al-Azhar Ahmed Al Tayyeb.
With the presence of two meditation masters Ven. Miao Jing Shih of the Fo Guang Shan Mabuhay Temple, and Vicky Manda of Brahma Kumaris, the group had a session of meditation per day meant to achieve a new perspective on the stressful epidemic situation, calming our minds, bodies, and spirits, while enhancing forbearance and serenity. Elder Wakolo Taniela of the Church of Jesus Christ of the Latter-day Saints (CJCLDS) spoke of harmony, relating it with the various musical instruments together to produce a touching sound. Here is a snippet of his welcome address:
Harmony is the combined product when individuals join to form a cohesive whole.
Think of an orchestra: the flute player may be playing one note, the violinist plays a different note, and the trombonist plays yet a third note. They are different instruments playing different notes, yet when their individual parts are heard together, harmony is created.
The very title of the event emphasizing harmony and celebration amid a wounded world illustrates the buoyant spirit of the UPM members and networks across the nation. It is good to gather with many faiths and traditions to share experiences, reflect, and learn valuable lessons together.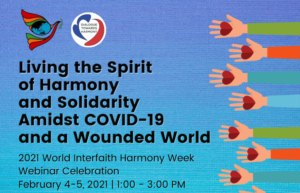 This interfaith event was themed "Living the Spirit of Harmony and Solidarity Amidst Covid 19 in a Wounded World." One segment dubbed "Heart-Talk about Covid-19" facilitated by Haidi Fajardo, CJCLDS was a sharing of the personal experiences, struggles and lessons learned from those who suffered and survived the virus. "Breathe of God, breathe in me," pleaded Fr. Christian Buenafe, O. Carm., Director, Institute of Spirituality in Asia, when he agonized due to the virus. The thoughts of death were real, and one realization is that no matter how advanced science is, it is still limited. He advised not to let our guard down, following strictly the health protocols so that we do not contract the virus.
Vic Lahoz, Focolare Movement and Fr. Carlos Reyes, Minister of Interreligious and Ecumenical Affairs, Archdiocese of Manila also shared the physical and psychological difficulties of being infected. They are grateful to the grace of God as they got healed. They mentioned finding meaning in being isolated, faith in the Lord, the value of spirituality, the incessant prayers and concern of loved ones and friends which are the strengths they have in overcoming this health risk.
Panelists in the segment, "Lightning Talk," shared their reflections on Faith and Action. Asela and Ted Arago, Focolare Philippines, shared "It is the divine alchemy that changes suffering into love and makes the soul experience the presence of God beyond the suffering. We cannot remain in the suffering and we are convinced that with the Ideal of Unity, we have the grace to live, in our ordinary life, the fullness of joy." The lovely couple further mentioned that it is very important always to live the present moment. We cannot live in the past because it is already gone; we must cast it into God's mercy. We cannot live in the future because it has not yet come. The skill of the spiritual life tells us: live now, totally and fully in the here and now."
Insightful too, is the sharing of Bishop Cesar Punzalan, Office of the Interfaith Relations, World Evangelical Alliance about the "end times." What is happening now urges believers to surrender, as we are exposed naked in the face of God. The beauty of life is to live every day that we are making the difference but always assured of the outpouring of the Holy Spirit during these uncertain times.
Day 2 Webinar was as meaningful as the day before. We were blessed to learn from the following religious leaders, human rights and peace advocates with a long history in the movement of interreligious dialogue and peace education.
Archbishop Emeritus Most Rev. Antonio Ledesma, DD, Chair of the FABC Office of the Consecrated Life, and the CBCP Episcopal Commission on Mutual Relations, in his keynote address, emphasized the role of religious leaders as "artisans of peace" amid a wounded world in need of healing. The first role is to affirm "the transcendent dignity of the human person", quoting from Pope Francis' Fratelli Tutti, on Fraternity and Social Friendship. We are all made in the image of God, with intellect, free will and conscience. We are all brothers and sisters, citizens of one world, called to a relationship of love and care for one another that makes possible "a social friendship that excludes no one and a fraternity that is open to all". The second role is that of advocates for justice and peace, as defenders of human rights (including the rights of minority communities and of nature), as well as mediators, to promote the common good. In a world of conflicting interests, religious leaders can help promote a "culture of encounter" through dialogue. Instead of building walls in the heart, religious leaders can build bridges and work for the promotion of human rights without borders. And the third is to say No! to violence of any kind. Wars and armed conflicts represent the breakdown of dialogue and the shredding of human fraternity."
Jaymee Albos facilitated the "Heart-Talk about our Wounded World" to learn from the advocacies of Hon. Amina Rasul, Philippine Center for Islam and Democracy, and Dr. Loreta Castro, Pax Christi Philippines and Center for Peace, Miriam College. "The hand that rocks the cradle, rules the world," echoed Rasul as she shared her advocacy for the defense of truth and getting rid of lies and fake news, human rights, women, sustainable development, and education through the Magbasa Kita Foundation, among others which she has co-founded. She stressed the need for all including women, youth, children, and minorities to be afforded quality education so they can change themselves within themselves. Castro shared the advocacies of her center– nonviolence, disarmament, and interfaith harmony. They have focused on these because our wounded world is filled with violent conflicts, the proliferation of weapons and discrimination. She also explained that much of her inspiration comes from Jesus' life and message.
"People must realize that Covid 19 is not the first and it will not be the last epidemic that plague humanity," voiced Dr. Morteza Sabouri, the cultural counselor of the Embassy of the Islamic Republic of Iran, Manila. Sickness is part of the reality of life. But humanity, sometimes thinks s/he has absolute control of things, but no. Nurturing inner peace, and working for mutual understanding is necessary for harmonious co-existence. It also entails humility and faithfulness to strengthen the connection with the giver of life, Allah. Yogita Sharma, Hindu Community Manila, said "God has created this beautiful creation and He is good to each living being. We must take care of our health, sleep well, eat healthy, like more fruits and vegetables to boost our immune system. The pandemic has taught us to value family life, and friends. We need to spend quality time with them." Selim Serinoglu, Pacific Foundation Incorporated reminded the partners to be steadfast to the demands to faith like prayer, fasting, almsgiving, submission to the will of Allah, among others.
Equally touching were the wise words Fr. Matteo Rebecci, an Italian Xaverian missionary in the Philippines: "Thank you, Arch. Ledesma, Ms. Amina, and Dr. Loreta, I feel inspired by your commitment in advocacy, promoting peace, building bridges of fraternity, struggling for human development, fighting discrimination, putting at disposal your time, reflection, and creativity. I appreciate your insights on the role of religious leaders (Arch. Ledesma), on the idea of critical thinking defending the truth (Amina), on urging the youth to engage (Loreta), taking advantage of opportunities, to be concrete. I would like to highlight the important role of God in making the world a family, in fostering fraternity. What calls my attention is that you are a religious people, with faith in God. You love Him, you have a particular sensitivity for what is transcendent. Yet, this faith in what is beyond the world is also urging you to love your neighbors. Your commitment to building a better world is clear evidence of this connection between the love of God and of humanity. The more we love God, the more we love humanity." Dr. Genevieve Balance Kupang, World Council for Curriculum and Instruction expressed gratitude to all for making the celebration an avenue of significant learning."I feel elated that the vision of the "World Interfaith Harmony Week" as inspired by "A Common Word," and "Amman Message" is growing among us."
Fr. Carlos Reyes' closing remarks urged the UPM for some action points: to conduct a forum on Covid 19, to be discerning of lies and conspiracy theories, to continue to act as a support prayer group during this time of the pandemic and beyond, the courage to defend the truth amid the pervasiveness of lies and fake news, help combat climate change by supporting renewable energy, strengthen alliances for a safer environment and the good of our community-a nuclear-weapon-free-world.
Dr. Lilian Sison, Religions for Peace, urged the interfaith community to weather life's storms, reframe religion as an opportunity to grow closer to God, and truly turn to the Divine during this hard time.
The UPM partners extend their gratitude to Dr. Pablito Baybado, UPM coordinator, Dr. Lilian Sison, Fr. Carlos Reyes, Haidi Fajardo, and Jaymee Albos for the success of this year's WIHM celebration.
With hopeful joy, let us not give in to the pandemic and the chaos of the world. Instead, align with the beauty and essence of our respective religions to strengthen dialogue with God, oneself, others, and creation towards a harmonious and peaceful co-existence. As we are all equal in the eyes of God, we continue to live the spirit of the WIHW which is "Love God, and love our neighbor, to love the good, and love our neighbor."
28.02.2021 – Santiago, Chile – Elizabeth Medina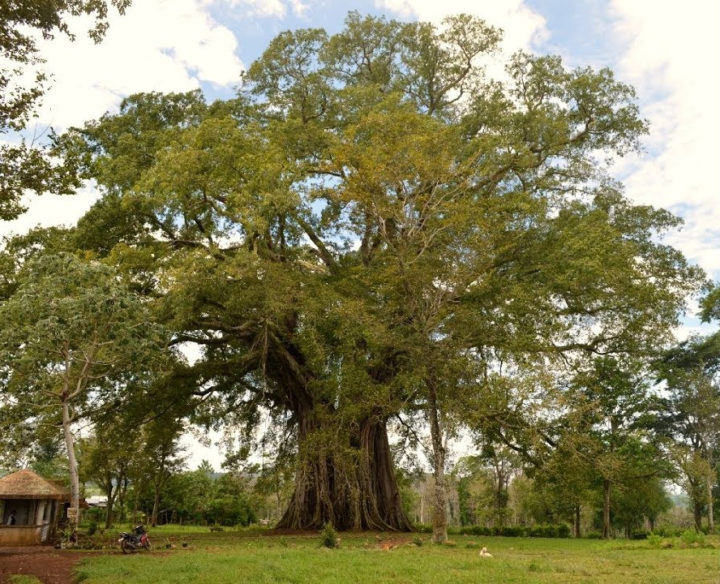 FICTION
Nilang squatted beneath the umbrous shade of an ancient baliti tree. It was high noon and she still had a four-kilometer walk ahead of her to Santa Elena and the parish priest's house. She carried a tampipi with a few belongings in it and a covered rattan basket with four hens inside. She was barefoot. Around her neck, she wore a scapular on a length of brown cord, softened through years of never removing it, not even when bathing in the river. She removed the kerchief tied around her head and mopped the sweat on her neck, on her upper lip and her temples. She did not look around her but gazed blankly at the ribbon of brown rutted earth stretching out ahead, lush green forest cover on either side, hiding away from view slumbering little nests of nipa huts strung out along the country road, never far from a sparkling stream. She wore a plain white blouse of cotton with flared sleeves and a cotton print rectangular cloth wrapped around her waist and knotted over the small of her back. Though faded it was her best skirt. As for underwear, we would say she wore a pair of loose white pantaloons that came down to above her knees, but without elastic, its opening secured with ties to her waist, on the left side. The fact that she wore it marked her as having been instructed by the nuns of Obras Pías, where she had been taken in for three years from age 5 to 8, at a time when her mother took ill and her father could only live with his older son who was old enough to help him in the house and with the planting and animals. He finally lost house and land to usurers and moved to the jungle, then by a miracle his wife recovered and rejoined him.
Petronila Josefa de la Cruz was now a quiet, very religious and obedient girl of fourteen. Her parents lived with her siblings in a hut high in the hills above the river called Agpo-on, almost ten kilometers away from the town of Santa Elena de la Vera Cruz. It was decided that their next eldest child should enter into the service of the parish priest of Santa Elena, Padre Genaro García, in fulfillment of that promise Mang Dencio made to Nuestra Señora de Guadalupe that his child would be consecrated to the religious life if his wife survived her illness. Also because it meant she began to earn a pittance when she reached the age of ten, which helped to pay her family tribute.
Her brother Vinicio was now 16 and a younger sister, Ciriaca, 10, took her place helping at home and in the fields.
And so, for nine years, almost her entire life, Nilang had lived away from her family and was allowed to visit them only for five weeks, in May and June when it was hottest, and don Genaro went away to Maysilo, the Jesuit retreat house outside Manila, for exactly 30 days, plus the week it took him to travel there and another week to travel back to Santa Elena, by caleche and coaster to Manila and then by caleche again from Manila to the big retreat house surrounded by forests and ricefields in Maysilo.
Nila had risen at four in the morning, and after having a plate of morisqueta and drinking salabat with her mother Manang Señang, her father Mang Dencio, Vineng and Sicang she set off down the mountain, accompanied by her brother and three of the family's five dogs. They had covered three kilometers of thick forest in as many hours, following a footpath although Vinicio sometimes hacked through the undergrowth to make way. The dogs were trained to run ahead and around them, sniffing out danger and barking or whining in warning.
When they reached the river, Nilang crossed to the other side on a raft secured to thick, sturdy vines lashed around towering trees on the elevated embankments on either side of the river. The volume of water was less now than during the monsoon. Mang Lilong, an old man who lived in a hut beside the river with his four strapping sons, their wives and children, ferried Nila across the water, his son Andeng guiding the raft with hemp rope from the other side, Vinicio looking on, before heading back up the mountain with the dogs. Mang Lilong received payment in kind from the people living in the bush for his and his family's indispensable service. Not only did they ferry people back and forth, but they kept that part of the river as free of crocodiles and pythons as possible, being expert hunters.
Once on the other side, the girl followed the well-marked road that passed several small barrios until finally reaching the town of Santa Elena.
Nila pulled out a short length of bamboo stoppered with a plug of banana trunk from the tampipi; it contained coconut juice. She took a sip. Then she fingered the coins wrapped in a kerchief tightly knotted around the cord belt that she wore around her waist. She had to be careful not to lose the money – it was the poll tax that her parents had to pay for the whole year and that Don Genaro collected from the townspeople and those living in the bush who were obliged to pay vassalage.
The road had been reasonably well-traveled until midday, by farmers leading carabaos pulling carts piled with sugarcane, hay, the occasional trap, peasants on foot, then it emptied. It was lunchtime and the sun beat down from its zenith. Nilang put on her conical buri hat and, stoically, stood up to resume her march.
As she bent down to collect her rattan basket with the chickens inside, out of a corner of her eye, from the direction of the thicket, she saw a large shadow flicker past. The sunlight suddenly seemed to flee and the surroundings became inexplicably blanketed by shadows.
Nilang felt goosebumps rise all along her arms and nape, down her back and legs. Instinctively she reached with her other hand for the scapular and began to pray. She felt rooted to the spot. Unable to move, her body covered with chills where minutes past she had been bathed in damp heat, fear overcame her, and dread. Santísima Virgen, she whispered, Ave María, bendita sea su nombre….
Just as suddenly, the sunlight returned.
Nilang could move again. Her bare feet obeyed and off she sprinted like a frightened deer. Suddenly she stopped in mid-flight – for behind her, she realized, were her bundle of belongings, and the chickens!
She looked back, then turned around. There was the huge, ancient tree surrounded by emerald forest, and at its foot her basket of fowl and tampipi. Inside this last was the pot of honey that Manang Senang had sent to Don Genaro as a special present!
Heart still beating wildly, Nilang slowly walked back to the tree. Ave María, Virgen Santísima, protéjanos del Mal— she murmured, over and over, without finishing the final word. She dared not even pronounce it: el Maligno.
Then she looked up, at the sky, as though hoping for a miracle, a vision of the Virgin smiling beatifically down on her. She continued to move forward, slowly, step by step, little by little, on the brightly-lit road, as her courage returned. The tree loomed larger. She could hear the hens cackling softly as though calling to her to recover them. Arms limp at her sides, Nilang began striding firmly, closing the final gap between her and the baliti. As she reached the shade, a cool breeze began to blow, making the wide sleeves of her simple white guinara blouse flap against her upper arms. The dancing air enveloped her body, playfully blowing her long hair across her face, covering her eyes.
It was only then that she saw it: the huge hump of brown earth just behind the tree, off to one side. She had not seen it! The nuno ng puso was just there, not two paces from where she had so carelessly squatted!
A riot of flowers grew all along both sides of the road, and Nila began to pluck gumamelas, sampagas, calachuchi and ylang-ylang, until she had filled the front of her blouse with a fragrant mass of blooms.
She approached the mound of earth and, as her parents and grandparents had taught her, whispered an apology and asked permission to continue safely on her journey. Then she lowered the gathered edges of her blouse. The flowers tumbled gently on the mound.
Nilang picked up her basket of fowl and tampipi. Recovering the salacot that had fallen on the road when she fled, she swiftly walked away, head bowed to the ground, and never looked back.
Footnotes:
A nuno sa punso ("old man of the mound"), or simply nuno ("old man" or "grandparent"), is a dwarf-like nature spirit (anito) in Philippine mythology. It is believed to live in an anthill or termite mound, hence its name, literally 'Ancestor/Grandparent living in the anthill'.
Tampipi: native clothes chest (made of bamboo, rattan or palm leaves)
Morisqueta: fried rice
Salabat: ginger tea
27.02.2021 – New York City – Amy Goodman
This post is also available in: Spanish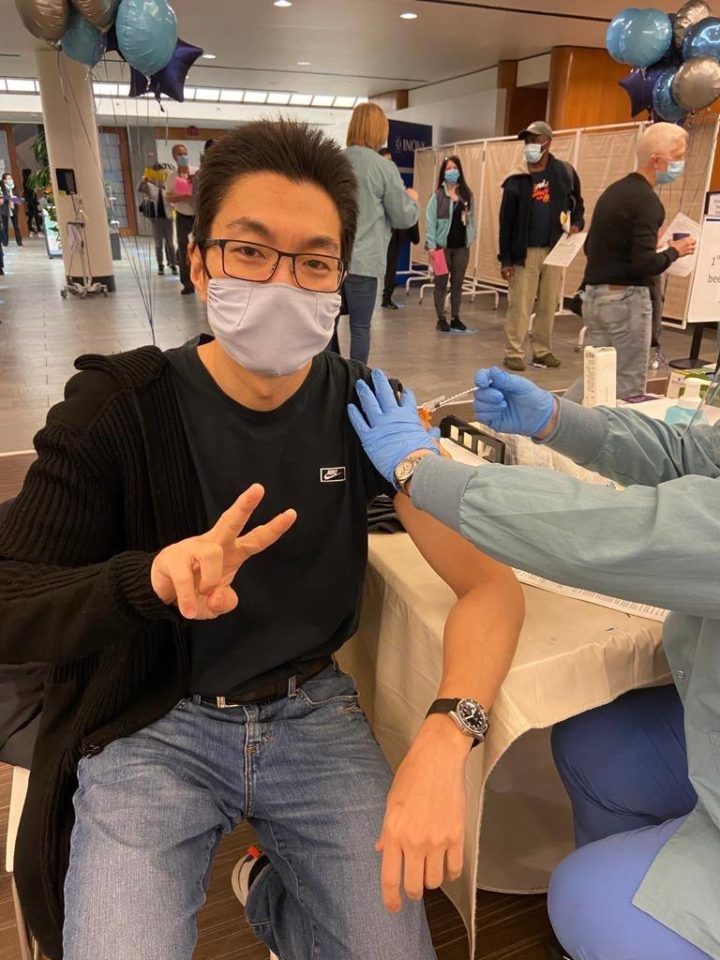 "I've personally received more doses of a Covid-19 vaccine than 130 countries," Dr. Craig Spencer writes, about the two vaccine shots he recently got as an emergency room doctor. In 2014, he contracted ebola while combating that epidemic in Guinea, Africa. Dr. Spencer knows the value of public health protocols, personal protective equipment, or PPE, and vaccinations.
"Just a few weeks ago, one of the only countries in sub-Saharan Africa to get vaccines was Guinea, and they received 25 doses — not 2,500, not 25,000, but 25," Spencer, director of Global Health in Emergency Medicine at Columbia University, said on the Democracy Now! News hour. "I've been vaccinated, thankfully, but my friends who work in a clinic in southern Burundi in East Africa may have to wait until 2022 or 2023."
The problem Dr. Spencer speaks of so personally has been described as vaccine apartheid, or vaccine nationalism. Wealthy nations, like the United States, the United Kingdom and European Union countries, contracted to buy billions of doses of prospective vaccines while they were still in development. Poorer nations, where 85% of the world's population lives, are left scrambling, forced to wait for vaccine shipments from COVAX, the global cooperative vaccination facility coordinated by the World Health Organization.
Spencer notes that some rich countries have even bought up enough doses to vaccinate their population several times over. "We can hold onto them and hoard them, or we can think about how we get other vulnerable populations around the world vaccinated. There are 59 million healthcare workers in the world. We could take a very small proportion of the doses that we have ordered, and we could help coordinate a program…to get those most vulnerable people in the world vaccinated."
A key impediment to the mass vaccination of the global population is a supply shortage precipitated by greed. Most of the available vaccines have been developed by private, for-profit pharmaceutical corporations that hold patents on the vaccines, granting them monopoly control over the production of these life-saving drugs. They are guaranteed massive profits, despite having received billions of dollars in public subsidies for vaccine development.
This exploitation of the pandemic for profit is only possible with strictly enforced global treaties, primarily the World Trade Organization's TRIPS, Trade-Related Aspects of Intellectual Property Rights. India and South Africa are leading an effort for a temporary waiver of these WTO patent protections, which would allow private and public facilities around the world to mass produce vaccines and other related, patent-protected items, like syringes and PPE. The United States, first under former President Donald Trump, but continuing under President Joe Biden, along with a handful of wealthy countries, have been blocking the waiver. A growing movement coordinated by the group Public Citizen is pressuring Biden to reverse this destructive policy.
"It would make all the difference in the world," Democratic Congressmember Jan Schakowsky of Illinois said on Democracy Now!, "We are spending billions of dollars to help our economy. All of that will be for naught of we cannot protect ourselves against this virus because we will not help the international community. There are hundreds of healthcare and human rights organizations around the world that are pleading for this waiver to be approved. Nancy Pelosi, our Speaker of the House, has said that this is important for us to do, for ourselves. It is our own self-interest as well."
Schakowsky's point is vital: if one person in the world remains unprotected, we are all unprotected. The COVID-19 virus mutates rapidly. Highly contagious variants are spreading around the globe, including the UK, South Africa, and Brazil variants, now joined by the New York City variant. If the virus is not contained globally, it will continue to mutate and spread through unprotected populations, potentially rendering our current crop of vaccines ineffective — plunging the planet back into a catastrophic pandemic all over again.
"A pernicious form of vaccine apartheid has emerged…largely based on wealth and geography," Fatima Hassan, a South African human rights campaigner who fought for access to live-saving HIV/AIDS drugs for poor countries, wrote this week in Foreign Policy. "The pandemic response should not have to rely on voluntary cooperation but urgent wartime measures, including compulsory ones."
The WTO is meeting in early March to debate the waiver. As it relies on consensus decision making, any single country can block it. Trillions of dollars in potential economic damage and millions of lives hang in the balance. The United States, the wealthiest nation in the world, with the highest number of Covid-19 deaths — now over half a million — should be leading the charge to share life-saving vaccines and treatments around the globe.
The original article can be found on our partner's website here
27.02.2021 – Codepink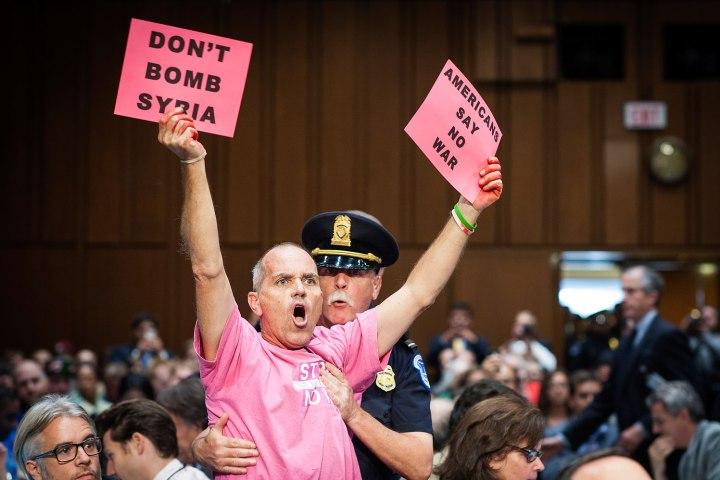 Condemn the Biden administration's bombing of Syria and tell Biden to immediately de-escalate. We need peace in the Middle East!
Dear President Biden,
We vigorously oppose your February 25 bombing of Syria. Syria is a sovereign nation. The militia you targeted poses absolutely no threat to the United States and is actually involved in fighting ISIS. Your actions simply escalate existing conflicts in the Middle East. This is not what you promised during your presidential campaign and it is certainly not what the American people want.
Your administration is claiming that its airstrikes were based on accurate intelligence regarding who was responsible for a recent rocket attack in Iraq. But a recent report by Middle East Eye suggests that Iran has strongly urged the militias it supports in Iraq to refrain from such attacks or any warlike actions that could disrupt its diplomacy to bring the U.S. and Iran back into compliance with the Joint Comprehensive Plan of Action (JCPOA). "None of our known factions carried out this [recent rocket] attack [in Iraq]," a senior Iraqi militia commander told Middle East Eye. "The Iranians are still keen to maintain calm with the Americans until they see how the new administration will act."
The Pentagon has also made the incredulous claim that the bombing "aims to de-escalate the overall situation in both Eastern Syria and Iraq." But this was countered by a member of Russia's Federation Council who called the attack "unlawful" and said any similar escalations in the area could lead to "a massive conflict." President Biden, your administration is playing with fire.
Bombing Syria will not strengthen the U.S.'s hand in its negotiations with Iran over the nuclear deal. Instead, it will make it more difficult for the U.S. to resume negotiations with Iran as it will give even more power to the Iranian factions who oppose diplomatic relations with the U.S. and reviving the JCPOA.
Lastly, without an Authorization for the Use of Military Force (AUMF), you have no congressional authorization to go to war against a sovereign country. You must respect congressional war powers and cease military actions in the Middle East. As Representative Ro Khanna said, "We cannot stand up for congressional authorization before military strikes only when there is a Republican president. The Administration should have sought congressional authorization here. We need to work to extricate from the Middle East, not escalate."
It is urgent that you cease military actions in the Middle East and immediately get the U.S. back into the Iran nuclear deal. We want diplomacy, not more war.
From: REVIVAL AND COMMUNITY: THE HISTORY AND PRACTICES OF A NATIVE AMERICAN FLUTE CIRCLE A thesis submitted to the College of the Arts of Kent State University in partial fulfillment of the requirements for the degree of Master of Arts by Mary Jane Jones,  August, 2010 While the flute circle participants expressed the desire to…

Draft for Spring — A Friendly Letter
26.02.2021 – +972 Magazine
This post is also available in: Greek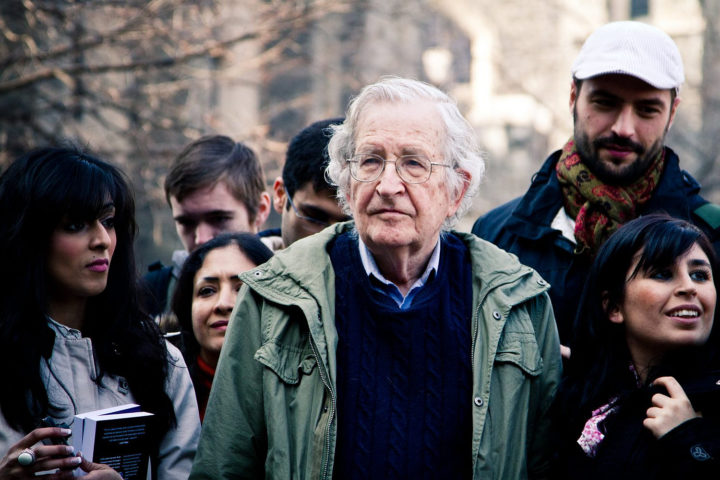 From nuclear disarmament to Palestinian rights, Noam Chomsky discusses the need to disrupt authoritarian alliances and an entrenching 'Greater Israel.'
Professor Noam Chomsky, the world-renowned linguist and one of the most important political thinkers of last half century, may have celebrated his 92nd birthday late last year, but his intellect and instincts are as sharp as ever. Among many areas of his impact on the global left, he has remained a fierce critic of American empire, global capitalism, and Israel's policies toward the Palestinians.
I sat down with Chomsky for a conversation over Zoom in December 2020, just a few months after Israel signed normalization agreements with the United Arab Emirates and Bahrain, and just weeks after Joe Biden defeated Donald Trump in the U.S. election. We discussed the effects of the Abraham Accords, what Biden can do to stop Israel's apartheid policies, and the possibility of a widespread solidarity movement to support the Palestinian people.
The interview has been edited and shortened for length and clarity. A longer version was first published in Hebrew on Local Call.
In the final months of the Trump administration, we saw normalization agreements signed between Israel, Bahrain, and the UAE, and further agreements are expected with both Sudan and Saudi Arabia [Morocco signed one in December]. These agreements are, to a large extent, also arms deals. What should we make of these agreements and their affects on the prospects for a just solution for the Palestinian people?
The Palestinians have been completely thrown under the bus. There is nothing in this for them. These agreements are actually raising to the surface tacit interactions and arrangements which already existed and have existed for a long time.
Israel and Saudi Arabia are technically at war, but they have in fact been allies ever since 1967. The '67 war was a great gift to Saudi Arabia and the United States, for very simple reasons: there was a conflict in the Arab world between radical Islam, based in Saudi Arabia, and secular nationalism, based in Egypt. The United States supported radical Islam, just as the British had when they were the dominant power. Neither of the imperial powers want[ed] secular nationalism, that's dangerous; [but] radical Islam they can live with and control.
Saudi Arabia and Egypt were at war in the 1960s. Israel's great victory smashed secular nationalism, and left radical Islam in power. That's when U.S. relations with Israel changed substantially to their modern form. After '67, Israel just became a base for American power in the region, and shifted far to the right.
The Six Day War. Defense Minister Moshe Dayan, Chief of Staff Yitzhak Rabin, Gen. Rehavam Ze'evi (right) and Gen. Uzi Narkiss walk through the Old City of Jerusalem, June 7, 1967. (Ilan Bruner / GPO)
Saudi Arabia, Israel, and Iran — which was then under the Shah — were considered the three pillars on which U.S. policy in the region rested. Technically, all three of them were in conflict, but in fact they had very close relations; this came to the surface after the Shah fell. It turned out that the Labor leaders [Israel's dominant political party until 1977] and others had been traveling to Iran and had very close relations with them.
Now that's brought to the surface, what does it mean? The Trump administration had a geo-strategic plan to construct a "reactionary international": the world's most reactionary, harsh states, controlled by the White House, as the base for U.S. global power. In the Middle East, this base is the family dictatorships of the Gulf, especially [Saudi Arabian Crown Prince] MBS [Mohammed bin Salman]; [Abdel Fattah] Al-Sisi's Egypt, the harshest dictatorship in Egypt's history; and Israel, which has moved so far to the right that you need a telescope to find it. With Biden in office, this [alliance] will probably reduce to some extent, depending on the level of activism.
What's happened in the United States in the past 10-15 years is quite important. If you go back, say, 20 years, Israel used to be the darling of the liberal, educated sectors. That's changed. Now the support for Israel has shifted to the far right — Evangelical Christians, ultra-nationalists, and militarists. The far right of the Republican party is [now] the main base of support for Israel. [Today], a lot of liberal Democrats support Palestinian rights more than Israel, especially younger people, which includes young Jews, who are either dropping out or moving toward support for the Palestinians.
So far, this has had no effect on U.S. policy. But if activist groups could move to a genuine solidarity movement in the United States with Palestinians, as has been done for other Third World nationalist groups, it could have an effect.
One thing that's critical is relations with Iran. As you know, Elliott Abrahams [Trump's special representative for Iran] has been to Israel trying to strengthen the anti-Iranian, Saudi-Israeli-Emirates coalition. They've announced new, harsh sanctions against Iran. That's virtually an act of war, amounting to a blockade. For example, Iran has just ordered millions of flu vaccines, which is very critical now if there is a double hit of flu and coronavirus, [but] the U.S. blocked it.
Ali Khamenei and head officials of the Government of Iran, Dec. 29, 2015 (Official website of Supreme Leader Ali Khamenei/via Wikimedia)
The basis [for this policy] is supposed to be Iran's pursuit of nuclear weapons… Suppose we agree that Iranian nuclear weapons are a problem. Actually, they aren't: the only problem with Iran developing nuclear weapons would be that it would be a deterrent to the two rogue states — the United States and Israel — which want to rampage freely in the region.
But let's pretend they're a problem. The solution is very simple: institute a nuclear weapons-free zone in the region, with intensive inspections. Israel claims that they don't work, but… even U.S. intelligence agrees that the inspections under the joint agreement worked very well.
Is there a barrier to that [idea]? Well, yes. It's not the Arab states — they've been calling for it for 30 years. It's not Iran, which openly supports it. It's not the Global South, the G-77, or about 130 countries, who are strongly in favor of it. [Even] Europe's in favor of it.
Why does it stop? Because every time it comes up in an international meeting, the United States vetoes it. The last [president] to do it was [Barack] Obama in 2015. Why? It doesn't want Israeli nuclear weapons to be inspected. In fact, the United States, does not even officially recognize that Israel has nuclear weapons, because if [it did so], U.S. law would come into operation: U.S. law bans economic and military aid to countries which have been developing nuclear weapons outside the framework of the international arms control regime, as Israel has.
Neither Democrats nor Republicans want to open that door. But if there was a solidarity movement in the United States, it could open the door. If Americans knew that we are facing a potential war in order to protect Israeli nuclear weapons, they would be infuriated. That's the job of a solidarity movement, if it existed. Unfortunately, it doesn't, but that's a real possibility.
On that note, you mentioned both the extreme and unprecedented move of Israel to the right, as well as the possibility of a solidarity movement inside the United States, incorporating not only exiled Palestinians but also American Jews, who are predominantly liberal, and who have been — for decades now — falling out of love with Israel. You've also mentioned in your writing the utter dependence of Israel on U.S. support, as exemplified by the [F-16 fighter jet] Falcons deal affair.
Given these three facts, is Israeli society a lost cause? Should Israeli activists give up trying to change other Israelis' minds and turn to international pressure against Israel?
I think the first thing they should do is pay attention to what has happened. In the mid-1970s, Israel [under the Labor government] made a fateful decision: they had a very clear choice between peace and integration in the region, or expansion. There were strong opportunities for a political settlement: Egypt was pushing for it very hard, [and] Syria and Jordan joined. The PLO was mixed; in the background they were calling for it, but they wouldn't say it publicly.
View of the Jewish settlement of Efrat, in Gush Etzion, West Bank. January 6, 2020. (Hadas Parush/Flash90)
This came to a head several times. One of the most important times — which is almost written out of history — was in January 1976. The UN Security Council debated a resolution calling for a two-state settlement on the Green Line — the internationally recognized border — and here I'm quoting: "with guarantees for the right of each state to exist in peace and security, within secure and recognized borders."
Israel was furious. They refused to attend the session. Yitzhak Rabin, the prime minister, denounced the proposal, and said he will never discuss anything with any Palestinians, [that] there will never be any Palestinian state. Chaim Herzog, the UN representative, later claimed — falsely, of course — that the resolution was initiated by the PLO [Palestine Liberation Organization] in an attempt to destroy Israel. These are the "doves." They went berserk. They wanted nothing to do with it.
The U.S. vetoed the resolution. [And] when the U.S. vetoes a resolution, it's a double veto: the resolution is blocked, and it's vetoed from history. That happens over and over.
There were other opportunities of the same kind, and what was at stake for the Labor party (Mapai) was primarily expansion into the Sinai. They were following the Galilee protocols, building the all-Jewish city of Yamit, destroying Bedouin villages and towns, setting up kibbutzim and other settlements in the Sinai. [Egyptian President Anwar] Sadat made it very clear that [building] Yamit means war. That's the background for the 1973 [Yom Kippur] war. But Israel continued.
The Israeli government — the so-called "left" at the time — preferred expansion over security. And that was a fateful decision: once they made it, they became completely dependent on the United States. It was clear in the '70s that this is going to turn Israel into a pariah state. Sooner or later, world opinion would turn against the policy of expansion, violence, aggression, and terror in the occupied territories. And over the years, that has happened… It was all inevitable.
And then comes what you were just discussing. Every time the United States puts its foot down and says, "You have to do this," Israel does it, no matter how opposed they are. Every single U.S. president — Reagan, the first Bush, Clinton, second Bush — all imposed sharp constraints on Israel. Israel didn't like it, but had to live up to it. The first U.S. president who never made any demands on Israel was Obama: he was the most pro-Israel president in history [until Trump]. [Yet] for Israel, he wasn't supportive enough.
Israeli Prime Minister Benjamin Netanyahu meets with U.S. President Barack Obama at the White House in Washington D.C., Sept. 1. 2010. (Moshe Milner/GPO)
In fact, what Obama did is pretty remarkable. Usually, U.S. vetoes never get reported, [but] one was: in February 2011, Obama vetoed a Security Council resolution calling for the implementation of official U.S. policy, demanding an end to expansion of settlements. The [real] issue is not expansion, it's the settlements; [but] even on that small point, Obama vetoed. The Trump administration is even more extreme; it just comes out of [Israeli Prime Minister Benjamin] Netanyahu's pocket.
Biden will probably go back to [the policies of] Obama. He could go further [to the left] if the activist movements get organized, pressing on the nuclear weapons issue, [which] could reduce and in fact end the threatening prospects of a war in the Middle East.
But there's more. The Leahy Law [nicknamed after Vermont Senator Patrick Leahy] bars U.S. military aid to units anywhere that are engaged in systematic human right abuses. Nobody wants to open that door; but an activist movement could do it. Even the threat or discussion of eliminating economic and military aid would have a significant influence — especially since Israel made the decision, years ago, to be completely subordinated to the United States.
I'd like to make one more point about the standard discussion on the Middle East. With Israel-Palestine, we're [usually] presented with two options. One is the longstanding international consensus on a two-state settlement; the other option is one state, in which Israel takes over the West Bank, then maybe there would be an anti-apartheid struggle for the Palestinians. But those are not the two options — the one state is not an option [because] Israel is never going to agree to become a majority-Palestinian state with a Jewish minority.
The second option, apart from two states, is the one we've seen developing before our eyes for 50 years: Greater Israel. Israel takes over whatever it wants in the occupied territories, but not the population centers; Israel doesn't want Nablus or Tulkarem. Divide the other areas into almost two hundred enclaves surrounded by soldiers, checkpoints, various ways to make life miserable. When nobody's looking, destroy another village — as just happened in the Jordan Valley under the cover of the U.S. elections — step by step, dunam after dunam, so that the goyim don't notice, or pretend not to notice. Then put up a watchtower, then a fence, then a couple of goats, and pretty soon you have a settlement. That's the history of Zionism.
Israeli Border Police guard as settlers stand on a rooftop in the Jewish neighborhood of Netiv HaAvot in Gush Etzion, June 12, 2018. (Yonatan Sindel/Flash90)
Now, Israel has got [Greater Israel] pretty much in place… That's the second option, and that's what we should be talking about. This Greater Israel project will solve the famous "demographic problem" — too many non-Jews in a Jewish state. The areas that are being integrated into Israel will not have many Palestinians, [but] they'll have plenty of settlers. And as that project gets established and formalized, it will be a large majority Jewish state. That's what's being developed before our eyes, visibly, and that's what we ought to be talking about, not the illusion of one state. I think it might be a great idea, but it's not a choice.
To end perhaps on a lighter note: last year marked the 20th anniversary of the withdrawal of the Indonesian occupation of East Timor. As you write in your book "A New Generation Draws the Line," the end of Suharto's occupation of East Timor came first as a result of a new wave of massacres against civilians, and then with President Bill Clinton basically announcing to Suharto that he has to end the U.S.-supported occupation.
Considering that Israel is at least just as — if not much more — dependent on U.S. support for its continuous occupation of the West Bank and its siege of the Gaza Strip, do you see a future in which a solidarity movement in the United States could bring such an end to the occupation of Palestine?
That's a very interesting analogy. East Timor was the closest to true genocide after the Second World War — horrible atrocities, wiped out a large part of the population, outright Indonesian aggression. The U.S. strongly supported it all the way from the beginning to the end, as late as September 1999. A couple of weeks later, Clinton quietly ordered the Indonesian military to withdraw. They instantly withdrew. That's what's called power. The international system — scholars like to write nice words about it — but it's basically the mafia: the Godfather tells you what to do, and you do it, or else.
We've just seen that dramatically at the Security Council a couple of weeks ago [late 2020]. The United States wanted the Security Council to re-institute its sanctions against Iran. The Security Council refused; not a single U.S. ally agreed. So what happened? Secretary of State Mike Pompeo went to the Council and told them "Sorry, you're re-instituting the sanctions." And they did so. That's the way the world works.
The Indonesia-Timor case was very striking. It was a long struggle, 25 years of hard work, [especially] in Australia and the United States. Nobody had ever even heard of East Timor — the press wouldn't cover it, or lied about it, and so on. Finally, it broke through. Then Clinton, with just a word, quietly told the Indonesian military, "The game is over, go on."
I don't think it would be exactly like that in Israel, but something like it is entirely possible. You've seen elements of it, [such as] George W. Bush saying to top Israeli military officials, "You are not even allowed to visit here [the United States] until you do what we say, and you've got to apologize," and of course they did it… As soon as the United States told them "It's over," they backed down. Those are relations of power.
So it could happen. Not exactly in this way, but something similar. Again, I think that what is seriously moving is a joint U.S.-Israeli solidarity movement working for these ends. That could make a difference.
The original article can be found on our partner's website here
Poet, playwright, publisher, andactivist Lawrence Ferlinghetti died of interstitial lung disease on February 22, 2021. (This post compiled from various online sources.) He was born Lawrence Monsanto Ferling on March 24, 1919 in Yonkers, New York. His father, an Italian immigrant, had shortened the family name upon arrival in America. When Ferlinghetti discovered the lengthier…

Lawrence Ferlinghetti — A Friendly Letter
25.02.2021 – US, United States – Independent Media Institute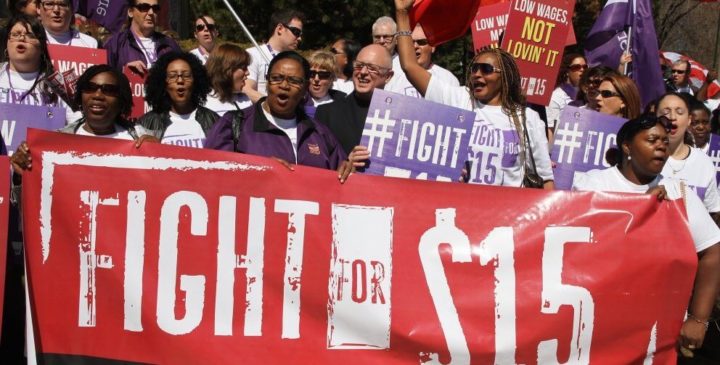 By Richard D. Wolff
Capitalism's "conservative" defenders yet again oppose raising the minimum wage. They fought raising it in the past much as they tried to prevent the Fair Labor Standards Act (1938) that first mandated a U.S. minimum wage. The major argument opponents have used is this: setting or raising a minimum wage threatens small employers. They may collapse or else fire employees; either way, jobs are lost. What is conveniently assumed here is a necessary contradiction between minimum wages and small business jobs. That assumption enables opponents to claim that not setting a legal minimum wage, like not raising it, saves jobs. The system thus presents very poorly paid workers with this choice: low wages or no wages.
"Liberals" in the United States have mostly accepted the assumption of that contradiction, the necessity of that final choice. However, they try to demonstrate that the social gains from a higher minimum wage would exceed the social losses from the reduced employment they admit. Their idea, in effect, is that a higher minimum wage would increase demand for goods and services. Any workers fired because of the minimum wage would be rehired elsewhere to meet the rising demand. Countless empirical studies by conservatives and liberals yield, as usual, correspondingly conflicting conclusions.
In the actual history of U.S. capitalism, the minimum wage has been undercut from the outset. In real terms (what the minimum wage can actually buy), its long-term decline began from a peak in 1968. It was last raised in 2009 (to $7.25 per hour) despite a rising consumer price index every year since then. U.S. business interests plus the "conservative" politicians, media, and academics they support have inundated the public with the idea that raising the minimum wage will hurt poorly paid workers (by losing mostly small business jobs) more than help them. This debate over the minimum wage, intensified whenever proposals to raise it gain public attention, has been "won" chiefly by the conservative/business side.
Despite its political effectiveness for conservatives and big business till now, their argument—like the entire debate—is flawed logically. Its underlying, shared assumption is unnecessary and inaccurate. It serves chiefly to undercut the level, purpose, and social effects of the minimum wage in the United States.
Paying a decent living wage to workers by raising the minimum wage need not threaten the viability of small businesses. The latter need not collapse nor fire workers when minimum wages are raised. Indeed, raising the minimum wage can and should be one basis for a mutually beneficial alliance between wage workers and small businesses.
Few dare quarrel with the notion that in the U.S. today, paying the federal minimum wage of $7.25 per hour is an outrage against decency. It is among the very lowest minimum wages of industrialized economies: quite the achievement for one of the "richest countries in the world." So the defense of such an outrage has always begun by focusing attention elsewhere. We are asked to sympathize with the small businesses whose profits and thus viability will be undone if they are required to pay a raised minimum wage. We are asked likewise to sympathize with the plight of minimum wage workers who will become jobless when their employer cannot pay a raised minimum wage. Thus the conclusion beloved by opponents of raising the minimum wage: it lies in the interest of low-paid workers and small businesses to join the opposition to raising the minimum wage.
So many flaws attend such logic that it is not easy to decide where to begin its demolition. We might note that it clearly implies that were we to drop the minimum wage even further, below $7.25 per hour, we might achieve lower unemployment rates. But that is so gross an idea that right-wingers rarely go there. They don't dare.
There is a parallel example we can draw from the history of wage workers when they included children as young as five years old. The parallel logic then held that allowing child labor (with the oppression and abuses it entailed) was doing poor families a favor. Were child labor to be outlawed, capitalism's defenders then insisted, two tragedies would necessarily follow. First, poor families would suffer an income loss because they could no longer sell their children's labor power to capitalist employers for a wage. Second, businesses whose profits depended at least partly on low-wage child labor would collapse and render adults jobless too.
It is important to note that after sustained political agitation, child labor was in fact outlawed. The logic of its defenders was rejected and rarely resurfaced afterward even in right-wing and "conservative" literature. Former capitalist employers of children found other means (paying adults more, improving productivity, economizing on other inputs, and so on) to profit and grow. As we know, U.S. capitalism over the last century prospered without child labor. And where U.S. capitalists relocated abroad to employ children, opposition there has replicated what happened in the United States, albeit slowly. What happened to child labor can and likely will happen as well to abysmally low minimum wages.
How then might a civilized society raise its minimum wage to provide a decent livelihood to workers and protect its small businesses? The solution is straightforward. Offset the extra labor costs for small businesses from a higher minimum wage by providing them with some combination of the following: a new and significant share of government orders, tax breaks, and government subsidies. Such supports now overwhelmingly favor big business and thereby facilitate its many efforts to destroy and replace small businesses. Those supports should be reapportioned with special consideration/targeting for small businesses. To be eligible, small businesses would need to show how raising the minimum wage increased their total wage bill. In this way, society can concretely support small business and a decent minimum wage as twin, shared social values.
In effect, this proposal changes the terrain of the minimum wage debate. It brings into stark relief that raising the minimum wage leaves open the question of which part of the employer class will bear the burden of compensating for that in the short run. An effective political coalition of low-wage workers and small businesses could require big business to pay by losing some of its government business, paying higher taxes, or obtaining lower subsidies—all to compensate small businesses for a raised minimum wage. For decades, an alternative political coalition—of big and small business—blocked or delayed minimum wage increases. Nothing requires this latter coalition to always or, indeed, ever prevail over a competing coalition of labor and small business that seeks a higher minimum wage for one plus greater state supports for the other. Likewise, nothing warrants continuing the current debate over raising the minimum wage as if only small business would always have to absorb its possible costs.
The debate over the minimum wage has been lopsided for a very long time. Uncritical media coverage of the debate has allowed big business to evade its proper share of paying to sustain a viable small business sector. Meanwhile, workers and small businesses pay taxes that favor big business. Most Americans want a thriving small business sector. Most also increasingly criticize big business: "antitrust" remains part of government regulation as well as a part of popular ideologies. We can and should correct the old debate now to enable a different political coalition to shape minimum wages in a different way from the past.
This article was produced by Economy for All, a project of the Independent Media Institute.
---
Richard D. Wolff is professor of economics emeritus at the University of Massachusetts, Amherst, and a visiting professor in the Graduate Program in International Affairs of the New School University, in New York. Wolff's weekly show, "Economic Update," is syndicated by more than 100 radio stations and goes to 55 million TV receivers via Free Speech TV. His three recent books with Democracy at Work are The Sickness Is the System: When Capitalism Fails to Save Us From Pandemics or Itself, Understanding Marxism, and Understanding Socialism.
23.02.2021 – US, United States – David Andersson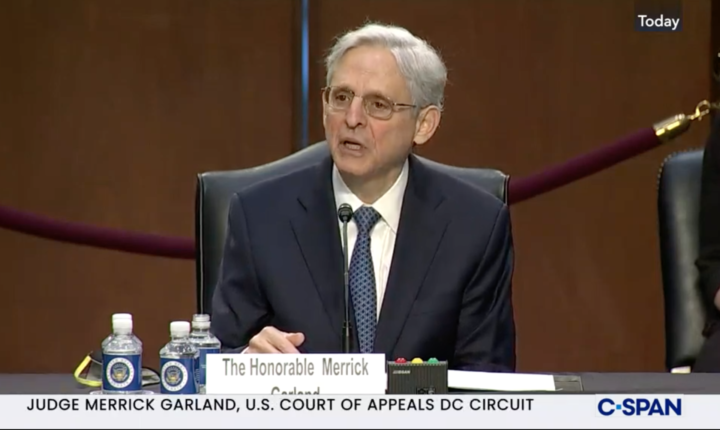 Attorney General nominee Merrick Garland's confirmation hearing testimony before the Senate Judiciary Committee was very significant given the present moment. In just a few minutes during his opening statement, Judge Garland covered the historical challenges faced by communities of color and the continual treat posed by the concentration of power within the white community:
"In conversations that I have had with many of you before this hearing, you have asked why I would agree to leave a lifetime appointment as a judge. I've told you that I love being a judge, but I have also told you that this is an important moment for me to step forward because of my deep respect for the Department of Justice and for its critical role of ensuring the rule of law. Celebrating DOJ's 150th year reminds us of the origins of the Department, which was founded during Reconstruction in the aftermath of the Civil War to secure the civil rights that were promised in the 13th, 14th and 15th Amendments. The first Attorney General appointed by President Grant to head the new Department led it in a concerted battle to protect black voting rights from the violence of white extremists, successfully prosecuting hundreds of cases against white supremacist members of the Klu Klux Klan. Almost a century later, the Civil Rights Act of 1957 created the Department's Civil Rights Division with a mission to uphold the civil and constitutional rights of all Americans, particularly some of the most vulnerable members of our society. That mission, on the website of the Department's Civil Rights Division, remains urgent because we do not yet have equal justice. Communities of color and other minorities still face discrimination in housing, in education, in employment and in the criminal justice system, and they bear the brunt of the harm caused by pandemic, pollution, and climate change. 150 years after the Department's founding, battling extremist attacks on our democratic institutions also remains central to the Department's mission."
While one might argue this testimony relates solely to the current situation in the US, greatly exposed by the events of January 6, last Monday United Nations Secretary-General Antonio Guterres, addressing the U.N. Human Rights Council, warned that white supremacy and neo-Nazi movements are becoming a "transnational threat" and have exploited the coronavirus pandemic to boost their support. U.N. High Commissioner for Human Rights Michelle Bachelet is to report to the council on March 18 on the systemic racism worldwide against people of African descent. This global inquiry was launched after George Floyd's death in Minneapolis last May after a white police officer knelt on his neck for nearly nine minutes.
It is not a time for courageous people to let their guard down. Global systemic discrimination is much more organized than it has been for a long time. Churches are playing a role on dividing the people as well. A few months ago, Pope Francis expressed his concern about racist attitudes among some within his own church.
"There are circles and sectors that present themselves as ilustrados (enlightened) — they sequester the proclamation of the gospel through a distorted reasoning that divides the world between 'civilized' and 'barbaric,'" he said in a November 2020 interview. "They consider a large part of the human family as a lower-class entity, unable to achieve decent levels in spiritual and intellectual life."
Of course these positions are describing extreme situations, in special communities, but these "small" movements are supported and connected to a much larger community of people who share these views. Doing a few rounds of "diversity trainings" will not address the issue. The white community, my community, needs to stand up and be vocal against racism and discrimination wherever it appears. We can't just let others do the job for us.