You are currently browsing the daily archive for January 9, 2021.
A draft article of impeachment to remove Trump for inciting insurrection is being circulated among members of Congress. It is relatively brief, and may change before it reaches the House floor. But the full draft text can be read here.  Click to access articles-of-impeachment-incitement-of-insurrection.pdf

Breaking: Read The Draft Article of Impeachment — A Friendly Letter
09.01.2021 – Redacción Madrid
This post is also available in: Spanish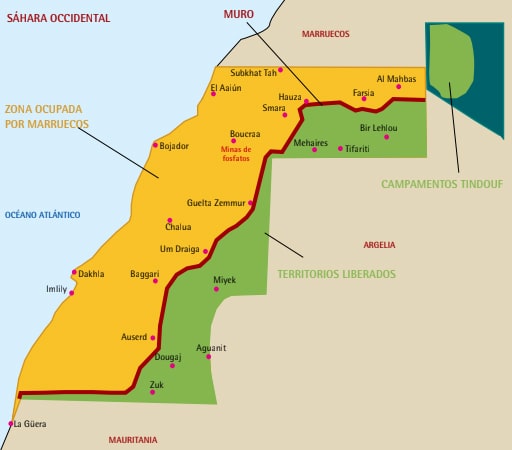 Professors from the Universities of Sussex, Princeton, Carleton and Exeter have published a letter inviting you to sign
Letter of Solidarity with Western Sahara
As scholars, researchers, activists and concerned individuals, we, the undersigned, strongly condemn President Donald Trump's proclamation recognizing Moroccan sovereignty over Western Sahara.
Western Sahara is a case of unresolved decolonization.
Decolonization is not only a legal process, but a political struggle, one which has often been waged through the global public sphere. World public opinion, transnational solidarity and global attention have historically been integral to successful decolonization struggles, from Algeria to Palestine. Anticolonial struggles in Western Sahara have lacked international visibility, which solidarity efforts can serve to rectify.
Solidarity with the Sahrawi self-determination cause requires working with existing human rights and activist groups (Equipe Media, Western Sahara Resource Watch) to provide increasing visibility of this struggle and to promote awareness of its stakes.
We stand in solidarity with the Sahrawi people's right to self-determination and, as such, call for the following:
1. Trump's proclamation recognizing Moroccan sovereignty over Western Sahara must be rescinded. Trump recognized Moroccan claims to Western Sahara as a quid pro quo for Morocco's normalization of diplomatic relations with Israel. Concurrently, the US negotiated to sell aerial drones to Morocco, perpetuating a longstanding pattern of US military support for destabilizing, colonizing regimes in the region. The quid pro quo makes evident the interrelated colonialism of Israel in Palestine, and Morocco in Western Sahara – and their connection to US imperialism. The decolonization of Western Sahara is not only about upholding UN norms for self-determination and against foreign rule. It is also a matter of thwarting colonial and occupying forces that have long destabilized Africa and the Middle East.
Western Sahara, a former Spanish colony, remains a non-self-governing territory since Morocco invaded and annexed much of the territory in 1975. Moroccan invasion interrupted the UN-sanctioned right to decolonization by way of self-determination. The Sahrawi right to self-determination has been recognized by the International Court of Justice, the European Court of Justice, the African Union (AU), the UN General Assembly, and the UN Security Council. US recognition of Morocco's annexation of Western Sahara is unprecedented and endorses colonial occupation and must thus be rescinded.
2. The terms of a UN, or AU, mediated peace-process must be renegotiated and resumed. Western Sahara is at war as of 13 November 2020. In 2016, Morocco breached the terms of a 1991 UN-mediated ceasefire with the Polisario Front, by building a road across Guerguerat (a territory under the Polisario Front's control) without Sahrawi consent. When, in November of 2020, Morocco forcefully removed peaceful Sahrawi protestors from blocking commercial transit across this road that infringes the terms of the ceasefire, the Sahrawi People's Liberation Army (SPLA) announced the resumption of its armed struggle. However, this twenty-nine year long peace-process had stalled long before its recent undoing. This has been mainly due to Morocco's obstructions of repeated efforts at organising a well-overdue referendum for the self-determination of the colony, culminating in the resignation of the last of the UN Secretary-General's Personal Envoys for the Western Sahara, Horst Köhler, in May of 2019.
3. UN peacekeeping in Western Sahara must be reactivated and expanded to include human rights monitoring. The UN Mission for the Referendum in Western Sahara (MINURSO) is the only peacekeeping mission founded since the end of the Cold War that lacks a human rights mandate; it should therefore be provided with a human rights mandate. Trump's unprecedented recognition of Moroccan sovereignty over Western Sahara included a declaration of his support for the "Autonomy Plan" that Morocco first proposed as a solution to the conflict over the Western Sahara in 2007. However, given ample evidence of Morocco's brutal repression of Sahrawi activists and of human rights violations against Sahrawi political prisoners (reported by Sahrawi associations such as Equipe Media, CODAPSO, and ASVDH, but also by international organisations such as Human Rights Watch and Amnesty International) Morocco's Autonomy Plan is neither realistic nor credible.
4. Multinational corporations must disinvest from commercializing Western Sahara's resources before a political solution to the conflict, agreed to by both parties, is realized. Throughout the duration of the recently terminated cease-fire between Morocco and the Polisario Front, multinational corporate ventures have collaborated with Morocco to explore unlawfully Western Sahara's oil reserves, invest in economic development projects and exploit Western Sahara's resources, including: phosphates, wind, sand, agricultural produce and fisheries. As the UN Under Secretary General for Legal Affairs, Hans Corell, concluded in 2002, exploiting Western Sahara's natural resources without Sahrawi consent is a direct breach of international law. Rulings by the Court of Justice of the European Union in 2015, 2016 and 2018, as well as hearings in the UK High Court in 2015, regarding EU-Morocco trade agreements that have included resources from occupied Western Sahara, imply the same conclusion as does a 2018 ruling by South Africa's High Court on phosphates exports from occupied Western Sahara.
Alice Wilson (University of Sussex), Mark Drury (Princeton University), Vivian Solana (Carleton University) and Meriem Naïli (University of Exeter) Contact the author of the petition
09.01.2021 – Al Arabiya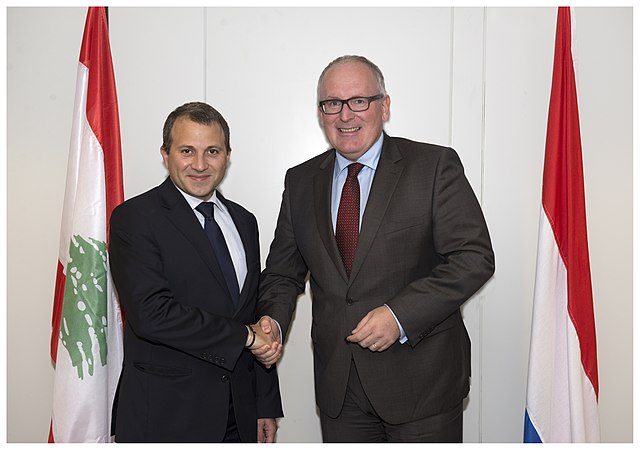 As Lebanon celebrated Christmas, a Syrian refugee camp in Miniyeh in the north of Lebanon was attacked by a group of local youths who set fire to tents amid clashes with residents. The number of violent incidents against displaced communities living in the country has grown steadily in recent months. This has run in parallel with the public becoming apathetic to these acts, and viewing them as normal daily occurrences.
The makeshift camp houses over 375 people, and the attack highlights a worrying trend. The 1.5 million Syrian refugees based in Lebanon are increasingly targets of intimidation and violence, on the back of the country's disastrous economic conditions.
Tensions are running high. The killing of Joseph Tawk, a Lebanese national, by a Syrian living in Bcharre, led to rioting and the eviction of the entire refugee population of the town with over 200 Syrian families forced to look for refuge elsewhere or else face physical harm.
This dangerous xenophobic atmosphere isn't helped by several politicians, including former minister of Foreign Affairs and President Michael Aoun's son-in-law Gebran Bassil blaming Syrian refugees for Lebanon's collapse.
Bassil has consistently sought to use refugees as a fearmongering foil, and has previously stated: "The Syrian refugee crisis is the biggest crisis threatening the Lebanese entity." This perception is growing among communities that were initially supportive of the Syrian revolution to topple the Assad regime. Bcharre is one example, but there are many others.
The voices calling for calm are there. Miniyeh and Bcharre support Saad al-Hariri's Future Movement and Samir Geagea Lebanese Forces, both of which have defended and openly demanded protection for Syrian refugees living in the country. Hariri has declared, "that they [refugees] won't go back to Syria as long as that regime is in place [and] as long as I don't have a UN green light for their safe return, I'm not going to do anything."
Calls for eviction of the Syrian population, however, underscores that Lebanon's traditional political parties no longer hold sway over their power base on this issue.
Local media outlets have been complicit in fueling xenophobia by exaggerating the perceived threat of refugees stealing jobs, while playing down violence on refugees as simple altercations.
In many cases the media fails, or refrains, to report on violence committed in areas controlled by Hezbollah and their allies. The expulsion of refugees through force in areas deemed as a security threat saw the border town of Arsal meet this fate.
The Lebanese state has conspired to make the refugees in Lebanon keep, and in some cases, make worse the suffering they endured in Syria. Introducing different measures have stripped them of their legal rights and exposed them to persecution.
Staying silent might be the way the Lebanese state wishes to deal with such crimes, but the country's people need to stop looking for excuses to justify crimes such as the burning of the Bhanin camp – just one example among hundreds of equally heinous acts of racism perpetrated against non-Lebanese.
The Syrian refugee crisis is undoubtedly a major challenge for Lebanon. The racism, violence, and expulsion of Syrian refugees by the people of Lebanon is a different matter. Why should an already reluctant international community invest in the country when the local population fail to treat others with respect?
The sight of the burning tents in the refugee camp in Miniyeh is not simply a crime against humanity: Lebanon's soul and moral standards have gone up in flames too.
The original article can be found on our partner's website here
Quaccheri e cristiani senza chiesa
08.01.2021 – US, United States-Independent Media Institute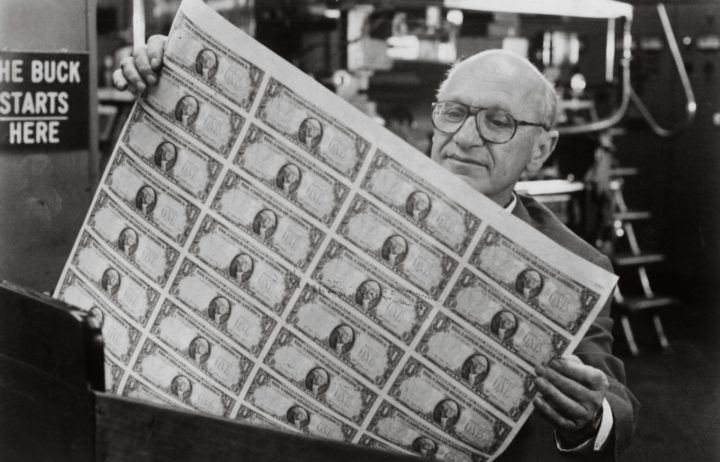 Blaming the deadly virus surge on individuals and their risky behavior ignores that the real fault lies with a government that chooses to prioritize the health of businesses over that of humans.
By Sonali Kolhatkar
Los Angeles, California, is now considered one of the worst COVID-19 hotspots in the nation. LA mayorEric Garcettiassessed grimly that there is one new infection every six seconds and a death every 10 minutes from the virus. Hospitals are turning away ambulances, and health facilities in LA County are quite literallyrunning out of oxygen. But last spring, as the pandemic was first declared, the city was an early adopter ofmandated mask wearingand benefitted fromCaliforniaenacting the first statewide shelter-in-place order that helped curb the worst spread of the virus. So, what happened?
There is apossibilitythat the deadly…
View original post 1,108 more words