You are currently browsing the monthly archive for December 2020.
31.12.2020 – Santiago de Chile – Redacción Chile
This post is also available in: Spanish, Portuguese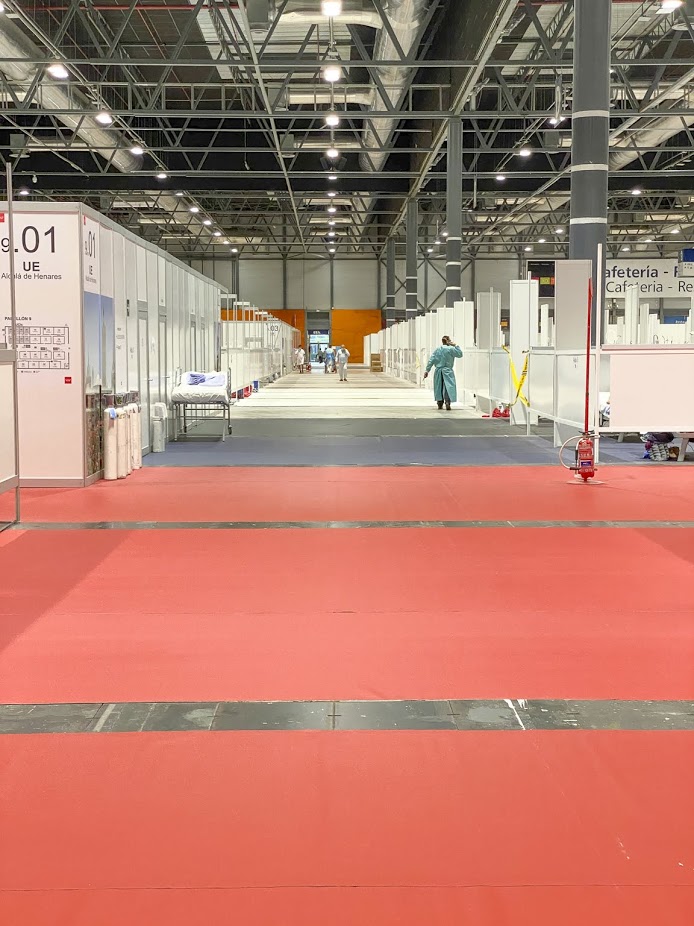 Before the end of the year there will be 11,700 new doses of Covid-19 vaccines from Pfizer-BioNTtech that are already being transported to Chile and will allow extending the vaccination process to various regions of the country, thus completing the first 20,000 doses applied in this 2020.
From January on -as reported by Chilean authorities- these shipments will continue to be received periodically and soon the same will happen with the Chinese formula of Sinovac.
The National Supply Center (Cenabast) formally started this week the procedure to bring to Chile the vaccine of the Chinese pharmaceutical company Sinovac, after requesting the Public Health Institute (ISP) the permit for its import and emergency use, which must be analyzed by the regulator.
Meanwhile, Argentina granted this Wednesday the emergency authorization for the vaccine developed by the AstraZeneca laboratory and Oxford University, hours after getting its approval in the United Kingdom, informed the National Administration of Drugs.
The product, for which Argentina has a manufacturing agreement, was registered in the registry of vaccines of health interest in emergencies for a period of one year, indicated that organism in its resolution.
The approval is given in the vaccination process started on Tuesday with the Russian vaccine Sputnik V, of which Argentina received a first batch of 300 thousand doses last Thursday. In total, the government of Alberto Fernandez contemplates acquiring about 51 million doses of different vaccines and has already participated in phase 3 of volunteer tests of Pfizer/BioNTech vaccine, as well as that of the Chinese group Sinopharm.
In Brazil, the Butantan Institute and the government of the state of Sao Paulo informed this Wednesday that CoronaVac, the vaccine developed in partnership with the Chinese company Sinovac Life Sciences, reached "a rate of effectiveness above the minimum" recommended by the World Health Organization (WHO) and, therefore, should have its registry authorized to immunize the population.
The institute, which has been developing the vaccine for just over six months, "sent the database of phase 3 clinical trials to Sinovac this Wednesday," said Sao Paulo Health Secretary Jean Gorinchteyn in a press conference. However, the exact result data will not be published until the Chinese pharmaceutical company consolidates the global results of the trials in all the countries where the vaccine has been tested.
In Brazil, the clinical trials were conducted in 16 research centers in different cities and involved about 13,000 volunteers. "We are very excited. This is a historic day for Brazilian science and a hope for Brazilians," Dimas Covas, director of the Butantan Institute, said at a press conference.
Being one of the regions most affected by the coronavirus, with a third of the dead and only 8% of the world population, it is estimated that Latin America needs about 700 million doses of anti-Covid vaccines.
I admire the dogged liberal Catholics at the National Catholic Reporter. (NCR) NCR occupies an outpost besieged on practically all sides by the forces of Catholic clerico-fascism, which are older than Trump but have eagerly leaped into bed with his movement. Their outlook predates Trump, though, and will likely survive him. NCR's main inside ally…

An Overview of American Catholicism (That Quakers should take note of) — A Friendly Letter
31.12.2020 – Bruxelles – Riccardo Petrella
This post is also available in: French, Italian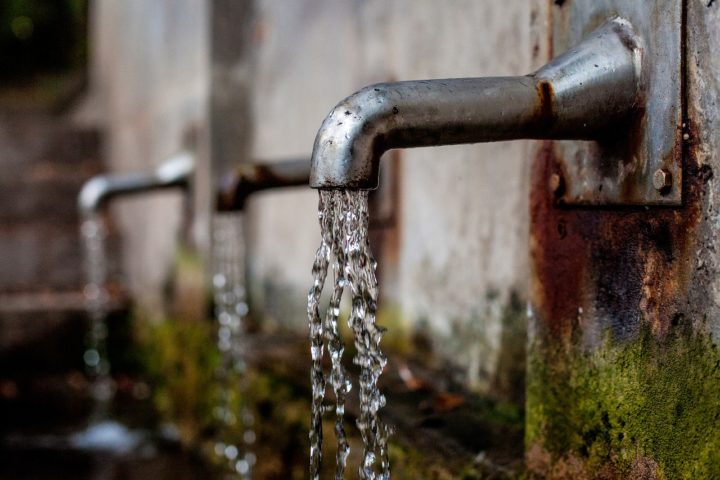 Entering the stock exchange is the result of a long series of steps.
In the beginning there was …. the 'petrolization' of water.
They announced it, proclaimed it since the 1970s. The "petrolization of water" (1) has driven the way we imagine and see water in industrialized and "developed" societies. Thus, in 2020, black gold (oil) has an "official" companion, blue gold (water).
The commodification of water has been at the heart of "petrolization". Oil is a commodity Water has become a commodity. Oil is a non-renewable resource, water is renewable, but we have made it a qualitatively scarce and dwindling resource for human use., E2) The economic value of oil, the only one that counts in its case, is determined on the stock exchange. The energy policy of our societies is not primarily decided by the public authorities but by the price of crude oil set by the financial markets. With its introduction in the stock exchange, the price of water, whose value for life goes far beyond its economic usefulness, will soon be a world price. World water policy, as well as at regional and "national") levels, will be dictated by financial (speculative) markets. The commodification of mineral water has been even more rapid and massive. In just a few decades, mineral water has become the most popular commercial commodity for television advertising. The public authorities got rid of its governance by selling off the management of its use and conservation to large multinational companies such as Nestlé, Danone, Coca-Cola, Pepsi-Cola…
Then came the privatisation of water and its monetisation and financialisation (including banking).
The public authorities have little to say. They are in a subordinate position in many countries where decision-making powers have been transferred, following the privatisation of water services industry into the hands of private companies for whom water is purely a utilitarian product. In the European Union, with the adoption of the European Framework Directive on Water of the year 2000, the real powers of decision in the field of water have been entrusted to the stakeholders (3) whose choices, especially for the multi-utilities corporations and, in any case, of the water companies quoted on the Stock Exchange, are evaluated and judged by the stock markets.
The financialization of water formally began with the creation, in 2000, of the first investment fund specialized on water, the Water Fund, by Pictet, the second oldest private Swiss bank. This fund invests in companies operating in the water sector, particularly in the area of water quality. Since then, "blue" investment funds have multiplied and with them the specialisedswater stock market indices. In addition, an important step has been taken with banking water, in the general context of the new trend in favour of the banking nature advocated by the Second World Earth Summit in Johannesbourg in 20O2 and then approved by the Third Earth Summit in Rio de Janeiro in 2012.
Banking Water means suspending the delivery of water for certain periods by banking either the right to use it in the future or to save it for others' use in exchange for payment or delivery in kind. "Water banks"' have been quite widespread in the United States, particularly in California, and in Spain, but have not produced the desired results. The issue has been the subject of a "militant" film that has been well received by audiences and critics alike. See https://en.wikipedia.org/wiki/Banking_Nature
Water on the Stock Exchange: from source of life and heritage of mankind to speculative source of profit and private financial asset.
The full financialisation of water was accomplished on 7 December with the launch on the Chicago Stock Exchange (the CME – Chicago Mercantile Exchange, the world's leading stock exchange in this sector) of the first water "futures". Futures are forward contracts whereby the counterparts (buyer and seller) agree to exchange a commodity for a price (called a 'futures price') at a fixed time. They are part of the so-called «derivatives » " that have opened up a new phase of financial speculation on a global scale. The speculative nature of these products is reflected in the fact that futures do not involve the physical delivery of the commodityt. Thus, for example, in the case of oil futures it is possible for the price of the quantity bought/sold of crude oil to change countless times without the oil physically changing hands. Once water futures have reached a normal level of operation, a million m³ of Nigerian water, owned by a Swiss bank, managed by a Dutch commercial agent and destined for a Californian agricultural production company will not only have seen the owners and buyers and, more importantly, the price change several times, but will never have left Nigeria until the last expiry of the contract.
In principle, futures were invented to combat price volatility in financial products. In reality, they have only contributed to increasing their volatility in a perverse process that the system is no longer able to stop for fear of throwing the whole thing into turmoil. A few years ago, the Financial Times itself called derivatives, especially futures, the leech of the economy.
How is it possible that with such a negative balance sheet, the financial and economic leaders have thrown water in the towel on leeches, and the political powers have done nothing to prevent it?
The reality is that both the former and the latter cannot back down because they do not want to, being convinced that the financialisation of life of all forms is an effective instrument (!?) to rationalise and standardise on a worldwide scale the 'governance' of relations between human beings and to promote efficient (!?) relations between human beings and the other living species on the planet. They no longer believe in universal rights to life, health, water, food, housing. They don't believe in collective wisdom, duties and responsibilities,in democratic institutions, the state, public authorities, elected parliaments, in gratuitousness/giving, in the spirit of community of life. Above all, they believe in financial values, capitalization on the stock exchange, rating companies, stakeholders, markets, techno-experts, managers, technologicalised finance that allows financial transactions to the millionth of a second, in the black sunlight of speculation and tax havens.
The entry of water on the stock exchange is yet another calamity of recent decades inflicted on the history of life on earth by the predators of life that have become the strong powers of technology and finance. Conquering technology and dominating finance are the two jaws of the global pincer that has gripped and keeps the life of the Earth subjugated in the hands of the dominant social groups (in a broad sense: less than 15 % of the world's population today).
Water must be saved from technocratic finance. The entry of water into the stock market as a raw material is not only a demonstration of the failure of the capitalist economic system of the utilitarian society, but it is a defeat of Humanity. It is the end of the main public common good of life, along with air. We have accepted that speculation can wither the spirit of the source of life. When the last drop has its highest financial value ever, what will we drink, what will we grow?
Historically, the pincers of domination have always broken sooner or later. We do not know how and when the current pincer will break. It is certain, however, that if the inhabitants of the Earth rebel and fight for the liberation of life, the timeframe can be shortened and the break will be quicker, resulting in a real overturning of the world in the interest of the 85% of the world's population that is currently excluded.
---
Notes
(*) Title of an article by James E. McWithney, , in Water the Ultimate Commodity Investopedia, Special Feature, 'Green Investing', 3 November 2010.
(1) I spoke for the first time of "petrolization" of the water in the book Le manifeste de l'eau, Edition Labor, Brussels, 1998, p.69.. See the English translation, The Water Manifesto ,Zed Books, London and NewYork, 2001,pp54-55.
(2) It was not for nothing that it entered the Stock Exchange. Whitney himself, cited in the asterisk, explained in 2010 why the financial operators were always more interested in water: "Like any other scarcity, the water shortage – and today we are in a state of general scarcity of good water for human use – creates investment opportunities". So much for protecting and seeking water security for all! In our economy, what gives value to things is their scarcity and insecurity.
(3) I have analysed the central role assigned by the European Union to stakeholders in Memorandum sur la Politique européenne de l'eau, IERPE, Brussels, November 2013, pp 89-97.
---
Riccardo Petrella, author of The Water Manifesto, 2001 (original edition in French, Le manifeste de l'eau, 1998. The book has also been published in German, Italian, Dutch, Spanish, Catalan, Portuguese, Korean….Promoter of the International Committee for the World Water Contract since 1997.
29.12.2020 – Barcelona, Cataluña – Daniel Raventós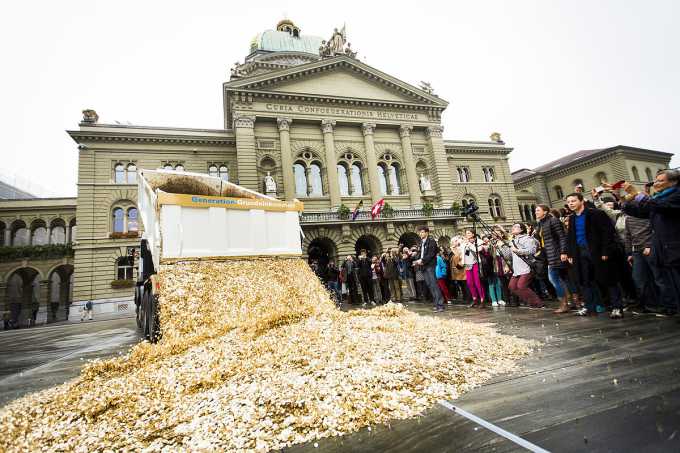 by Daniel Raventós – Julie Wark
There are no precedents that can serve as a reference for Europe's economic and social situation right now. The 2020 European Commission indicators show a drop of 8.3% for GDP growth, while the OECD sets the figure at about 9% for the eurozone. The country-by-country forecasts showing considerable inequality within the EU are calamitous and, with the resurgence of the pandemic and measures adopted in the last two months, the economic prospects for the coming months are even bleaker.
Unemployment and poverty figures, already very high in 2019, have shot up in 2020 in ways that were almost unimaginable just a few months ago. A year ago, more than 21% of the EU population was considered to be at risk of poverty with data that vary greatly between the countries, many of which give figures of over 25%, among them Spain, Lithuania, Italy, Latvia, Greece, Romania, and Bulgaria (the latter with more than 32%). The contrast with other states is considerable. For example, in the Czech Republic, Slovenia, Finland, Denmark, Slovakia, the Netherlands, and Austria, they range from 12% and 17%. However much the numbers vary, one constant is that things are getting worse every week. Soon we'll have more end-of-year data. All the signs are that the news will be anything but good.
It's hardly surprising, then, that the proposal of a basic income, a universal and unconditional payment of public money to all registered residents, was one of the measures that got most attention from a good part of the mainstream press in the early weeks of the pandemic. On April 3, a Financial Times editorial titled "Virus Lays Bare the Frailty of the Social Contract" was fairly upfront: "Redistribution will again be on the agenda; the privileges of the elderly and wealthy in question. Policies until recently considered eccentric, such as basic income and wealth taxes, will have to be in the mix." Quite a few people were surprised, not to mention absolutely gobsmacked. It's anybody's guess what political intentions lurked behind the Financial Times piece, but what it said about economic policy is clear enough. A few months later, on 22 September, in his address to the opening debate of the 75th session of the UN General Assembly, Secretary-General Antonio Guterres said, "Inclusivity means investing in social cohesion and ending all forms of exclusion, discrimination and racism. It means establishing a new generation of social protection – including Universal Health Coverage and the possibility of a Universal Basic Income." Another surprise. This year we have the Financial Times and the UN secretary-general speaking out for such an "eccentric" policy as a universal basic income, and the two related focuses of redistribution and social cohesion are especially interesting.
Our present Wonderland isn't exactly wonderful but things get interestinger and interestinger because even better than what such august sources as the Financial Times and Antonio Guterres have to say is the fast-growing interest in the proposal now being expressed by many social movements and citizens in general, in large part recently as a result of the European Citizens' Initiative (ECI) titled "Start Unconditional Basic Incomes (UBI) throughout the EU". According to the European Commission, "a European Citizens' Initiative allows 1 million citizens from at least one quarter of EU Member States to invite the European Commission to propose a legal act in areas where the Commission has the power to do so". If the EC receives a million statements of support within one year, from at least seven different Member States, it must respond within six months. The Commission can decide whether to follow the request or not but, in any case, is required to explain the reasons for its decision.
On April 15, 2020, the European Citizens' Initiative for an Unconditional Basic Income delivered to the European Commission the ECI proposal for the introduction of an unconditional basic income throughout the European Union and the initiative was approved on May 15. In order for the matter to be debated in the European Parliament, the race was on after September 25 to collect a million signatures within one year. This is essentially being done online (please do sign if you are an EU citizen). The ECI is asking for a universal basic income that is unconditional, individual, and of a quantity that is at least equal to the poverty threshold of each member state. In other words, it would—statistically—abolish poverty. Lest this initiative should be confused with right-wing caricatures of basic income, the ECI clearly states that the unconditional basic income would not replace the welfare state but would complement it.
If basic income has now come to the attention of a wide range of social sectors, it is because the COVID-19 pandemic has laid bare situations such as that described in the case of Spain by the UN Rapporteur on Extreme Poverty and Human Rights, Philip Alston, early this year:
Deep widespread poverty and high unemployment, a housing crisis of stunning proportions, a completely inadequate social protection system that leaves large numbers of people in poverty by design, a segregated and increasingly anachronistic education system, a fiscal system that provides far more benefits to the wealthy than the poor, and an entrenched bureaucratic mentality in many parts of the government that values formalistic procedures over the well-being of people.
Poverty, Alston stressed, is a political choice and Europe's worsening living conditions for most of the population are proving his point. A European Council of Foreign Relations survey published in May 2019 found that only a third of Germans and a quarter of Italians and French had money left over at the end of the month after essential costs were met. Of course, the pandemic has only made things worse. The precariat, with intermittent work in the gig economy and no job security, keeps growing as unemployment figures climb, especially hitting young people. In July 2020 the youth unemployment rate in the eurozone was 17.3% and, in Spain it was almost 40%. This has long-lasting negative effects, for example on fertility rates and population aging. The situation was already dire in 2017 when, according to Eurostat, 22.4% of the EU population was at risk of poverty or social exclusion, where "poverty" is defined as monetary poverty, severe material deprivation, or very low work intensity in the household. Those worst affected are women, children, young, disabled, less-educated and unemployed people, single-parent households, people living alone, those originally from another country, the unemployed and, in most of Europe, people living in rural areas. The pandemic has aggravated poverty, not only within but also between EU countries where the countries with the lowest increases in the Gini coefficient under a two-month lockdown are the Netherlands (2.2%), Norway (2.3%) and France (2.3%), while Cyprus (4.9%), Czechia (4.8%), Hungary (4.7%), Slovenia (4.7%), and Slovakia (4.6%) show the highest figures.
At the same time, the pandemic has made billionaires (the "innovators and the disruptors, the architects of creative destruction in the economy" as Time would have it), a whole lot richer, to the tune of $813 billion since the beginning of the year for the 500 richest. And in Germany, which has the largest number of millionaires in the world, the net assets of the ultra-rich rose to $595.9 billion from $500.9 a year ago, and more than 12% of their assets rose in the area of health care.
The measures being applied so far only exacerbate the problems. For example, conditional cash transfers to the poor and low-income citizens, which have proven woefully insufficient in "normal" conditions, are insultingly inadequate in the extraordinarily harsh conditions of the pandemic. Applying ordinary useless measures in such extraordinary circumstances can only serve to make it look as if governments are doing something. The pitfalls of conditional cash transfers are well known: the poverty trap, administrative costs, stigmatization, and insufficient cover in quantity and spread. If each of these is considered in the light of what a basic income can offer, the advantages of the latter are glaringly obvious.
The poverty trap is an old problem. Conditional cash transfers act as a disincentive to seek and engage in remunerated work as that would mean partial or total loss of the payment. By contrast, a basic income is a base, a solid foothold, and not a ceiling, so that having a job wouldn't mean losing the income, as it is unconditional. There is no disincentive here.
Conditional cash transfers have huge administrative costs and, worse, are extremely high given the few people who actually get to receive them. Conditionality means making the so-called beneficiaries comply with a whole slew of legal requirements and bureaucratic caprices (like insisting that ID card photocopies are in color), ignoring the fact that most applicants don't have the means to obtain all the accreditation stipulated even when they can understand the gobbledygook of official instructions. And once the payment is granted, the lucky ones must be monitored to be sure they are still "worthy". In Spain, where 9.1% of households are in a situation of extreme poverty, only 12,789 of the 837,333 applicants between June and October this year were granted the payment. Evidently, an unconditional basic income has no such costs of conditionality or selectivity. The whole population receives it.
The stigmatization and humiliation of conditional cash transfer recipients, automatically labeled as poor, sick, losers, or guilty, includes invasive questions about their private life, and even inspection of their homes. They are treated as potential delinquents set on defrauding the benevolent state, even when everyone knows that big defrauders are avoiding taxes amounting to hundreds of billions thanks to their undeclared offshore wealth. So, injustice is also built into the equation: the poor are guilty. Since the basic income is universal, stigmatization is no longer a factor. That doesn't work when the whole population receives the payment. Moreover, the two problems of adequate cover, amount and spread, disappear with a basic income as it is, by definition, above the poverty line and granted to everyone.
We believe that the interest among citizens in basic income is going to keep growing. The ECI is a big milestone in the process. There are still ten months left to get the necessary million signatures. In the first few weeks, Slovenia already has 87%, while Greece, Germany, Hungary and Spain have more than 25%. It's still early to predict the outcome. Whether the million signatures are achieved or not, even the most modest result will be good as the initiative have actively involved thousands of EU citizens in the campaign and informed thousands more about the tremendous economic, social, and political advantages held out by a universal basic income. Perhaps we are a lot closer to achieving it at last. In any case, and especially given the magnitude of poverty-induced suffering in Europe, it's well worth trying.
If you think we're almost done with Twenty Twenty, think again. With almost a week yet to run, already, "2020-Lit" is an established journalistic genre, and surely we'll soon be inundated with books, novels, poetry, songs, paintings movies & miniseries about it. Count on it. Newspapers are leading the way, and their pundits are already…

"How Many Is One Egg Roll?" The Autopsies of 2020 Begin — A Friendly Letter
30.12.2020 – US, United States – David Swanson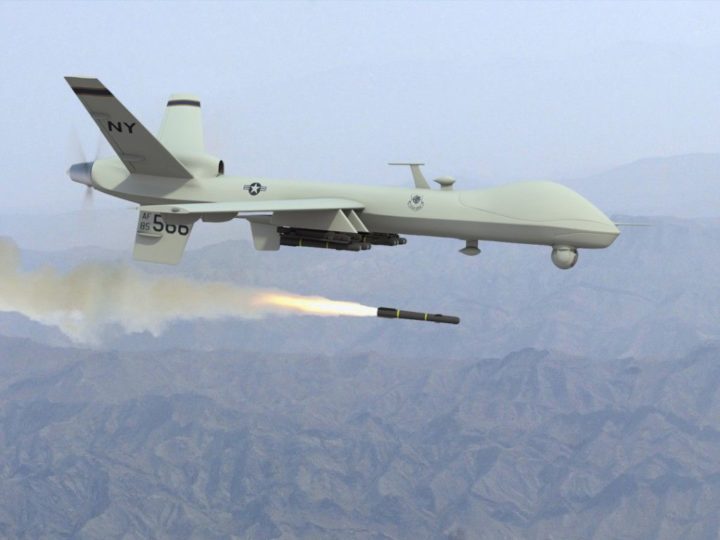 If I search on Google for the words "drones" and "morality" most of the results are from 2012 through 2016. If I search for "drones" and "ethics" I get a bunch of articles from 2017 to 2020. Reading the various websites confirms the obvious hypothesis that (as a rule, with plenty of exceptions) "morality" is what people mention when an evil practice is still shocking and objectionable, whereas "ethics" is what they use when talking about a normal, inevitable part of life that has to be tweaked into the very most proper shape.
I'm old enough to remember when drone murders were shocking. Heck, I even recall a few people calling them murders. Of course, there were always those who objected based on the political party of the U.S. president at the moment. There were always those who believed that blowing up human beings with missiles would be OK if the Air Force would just put a damn pilot in the plane. From pretty early on there were those ready to accept drone murders but draw the line at drones that would fire the missiles without some young recruit in a trailer in Nevada being ordered to push a button. And of course there were immediately millions of fans of drone wars "because with drone wars nobody gets hurt." But there was also shock and outrage.
Some were disturbed who learned that most of the targets of "precision drone strikes" were unknown human beings, and that even more just had the bad luck to be nearby those unknown human beings at the wrong time, while other victims had tried to help the wounded and gotten themselves blown up in the second tap of a "double-tap." Some of those who learned that drone murderers had referred to their victims as "bug splat" were disgusted. Those who discovered that among the known targets were children and people who could easily have been arrested, and those who noticed that all the talk of law enforcement was utter nonsense as not a single victim had been convicted or sentenced and virtually none had been indicted, raised concerns. Others were bothered by the trauma suffered by those participating in the drone murders.
Even lawyers eager to ignore the illegality of war were known, back in the day, to declare drone murders to be, in fact, murders whenever not part of war — war constituting the sacred cleansing agent that transforms even murder into something noble. Even hyper-militarists whistling the Star-Spangled Banner out of every orifice were heard, back in the day, worrying about what would happen when profiteers armed the world with similar drones, so that it wasn't just the United States (and Israel) droning people.
And there was real shock and outrage over the actual immorality of murdering people. The small scale of drone murders even seemed to open some eyes to the horror of the larger scale of the wars of which the drone murders were a part. That shock value seems to have dramatically diminished.
I mean in the United States. In the lands targeted, the outrage is only growing. Those living under the unremitting trauma of endlessly buzzing drones threatening instant annihilation at any moment have not come to accept it. When the United States murdered an Iranian general, Iranians screamed "murder!" But that brief re-entry of drone murders into the U.S. corporate information system gave many people the wrong impression, namely that missiles tend to target particular individuals who can be designated as enemies, who are adult and male, who wear uniforms. None of that is true.
The problem is murder, the reckless murder of thousands of men, women, and children, in particular murder by missile — whether or not from drone. And the problem is growing. It is growing in Somalia. It is growing in Yemen. It is growing in Afghanistan. Including non-drone missile murders, it is growing in Afghanistan, Iraq, and Syria. It is still in Pakistan. And on a smaller scale it is in dozens of other places.
Bush did it. Obama did it on a larger scale. Trump did it on an even larger scale. The trend knows not partisanship, but the well-divided-and-conquered U.S. public knows little else. Both parties' suckers — er, members — have reason not to oppose what their past leaders have done. But there are still those among us who want to ban weaponized drones.
Obama moved Bush's wars from land to air. Trump continued that trend. Biden seems inclined to advance the same trend even further. But a few things might build public opposition.
First, police and border patrol members and prison guards and every uniformed sadist in the Fatherland wants armed drones and wants to use them, and will before long create a horrific tragedy in a Place That Matters in U.S. media. We must do everything we can to avoid this, but if it happens, it may wake people up to what is being inflicted on others in all the countries that aren't the indispensable country.
Second, the confirmation-or-rejection hearings for Avril Haines as Director of National "Intelligence" may be brought to focus on her role in justifying lawless drone murders. We must do everything we can to make that happen.
Third, Johnson tried this shift to air war. Nixon continued this shift to air war. And eventually a major cultural change woke up enough people to throw Nixon out on his asinine victory plan and create the law that is about to end the war on Yemen. If our parents and grandparents could do it, why the hell can't we?
The original article can be found on our partner's website here
29.12.2020 – Western Sahara – Democracy Now!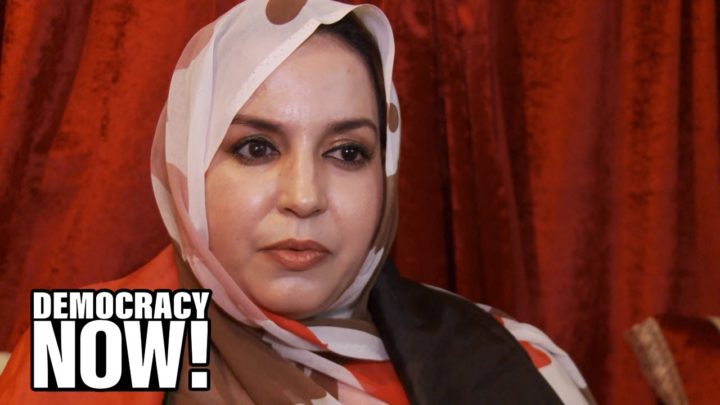 The United States has become the first nation in the world to recognize Morocco's annexation of Western Sahara. The Trump administration announced the major policy shift on December 10 — International Human Rights Day — as part of a deal that saw Morocco become the fourth Arab nation to normalize ties to Israel in recent months. In this special rebroadcast of a Democracy Now! exclusive documentary, we break the media blockade and go to occupied Western Sahara in the northwest of Africa to document the decades-long Sahrawi struggle for freedom and Morocco's violent crackdown. In late 2016, Democracy Now! managed to get into the Western Saharan city of Laayoune, becoming the first international news team to report from the occupied territory in years. Many of the Sahrawis in this film are currently under police siege or in hiding.
https://www.democracynow.org/embed/story/2020/12/24/western_sahara_a_rare_look_inside
AMYGOODMAN: Today, a Democracy Now! exclusive: "Four Days in Western Sahara: Africa's Last Colony."
Western Sahara, where peaceful protesters, led by women, are beaten in the streets. Thousands have been tortured, imprisoned, killed and disappeared while resisting the Moroccan occupation.
SULTANAKHAYA: [translated] He jabbed right at my eye with his baton. I was yelling at him, "Hey, you Moroccan! You pulled out my eye!"
AMYGOODMAN: Where natural resources are plundered, from phosphates to fish.
HMADHAMMAD: [translated] I say that our damnation comes from the natural resources we have here. If it wasn't for these natural resources, Morocco never would have invaded Western Sahara.
AMYGOODMAN: Where a massive wall divides a people, the Sahrawi, the native population, denied a vote for self-determination.
ELGHALIADJIMI: [translated] If we don't speak out, especially us, as victims who have suffered all of this, if we don't speak out and defend our cause, this problem will remain.
AMYGOODMAN: Western Sahara — the center of a four-decades-long struggle for independence from Morocco, its neighbor to the north. Morocco has occupied the territory since 1975 in defiance of the United Nations and the international community.
The story of Western Sahara is one of colonialism, plunder and resistance. It's also a story rarely told in the international media.
And it's here in Western Sahara where the scholar Noam Chomsky says the Arab Spring first began in late 2010, before the uprisings in Tunisia and Egypt.
NOAMCHOMSKY: The Moroccan forces came in, destroyed tent cities, a lot of killed and wounded and so on. And then it spread.
AMYGOODMAN: But the struggle in Western Sahara dates back much longer. For nearly a century, Western Sahara was colonized by Spain. But the Spanish occupation ended in 1975, setting off a regional fight. On October 31st, 1975, both Morocco from the north and Mauritania from the south invaded Western Sahara as Spain withdrew.
Days after Moroccan troops invaded, King Hassan II ordered hundreds of thousands of Moroccan citizens to enter Western Sahara in what became known as the Green March. Mauritania would withdraw less than four years later, but Morocco has remained to this day.
Just days after the Moroccan invasion, Secretary of State Henry Kissinger privately told President Gerald Ford he hoped for a, quote, "rigged UN vote" at the Security Council to confirm Morocco's claim over Western Sahara.
About half of the Sahrawi population fled the invasion to neighboring Algeria, where they settled in refugee camps in the middle of the desert. The Moroccan invasion set off a 16-year-long war with the Sahrawi liberation movement known as the Polisario Front. Morocco's army, with the help of U.S. military aid, drove the Polisario to Western Sahara's Eastern Desert. Morocco then created the world's longest minefield and built the second-longest wall on Earth, with the help of U.S. weapons companies Northrop and Westinghouse.
The nearly 1,700-mile wall divides Sahrawis who remain under occupation from those who fled into exile.
The Moroccan government began decades of torture, disappearances, killings and repression against pro-independence Sahrawis living in the occupied territory.
In 1991, the U.N. sponsored a ceasefire and promised Sahrawis a referendum on self-determination, organized by its peacekeeping mission known as MINURSO. Since then, Morocco has blocked attempts to organize the vote, and the U.N. Security Council has refused to implement its own referendum plan or allow MINURSOto monitor the human rights situation in the territory.
And the international media has largely ignored the occupation, in part because Morocco has routinely blocked journalists from entering Western Sahara.
But in late 2016, Democracy Now! successfully broke the news blockade. We were in Marrakech, Morocco, for the United Nations Climate Change Conference. With U.N. credentials and U.S. passports, we decided to take a chance and attempt to do what no foreign television crew has done in years: report from Africa's last colony.
AMYGOODMAN: I'm Amy Goodman. This is Democracy Now! We've just landed in Laayoune, the capital of Western Sahara, Africa's last colony, hoping to report from here, occupied by Morocco for more than 40 years. We're at the airport now. We'll see what happens.
AMYGOODMAN: I'm speaking quietly on the plane because journalists, even Western journalists, are rarely allowed into Western Sahara. We don't know if this is the moment we'll be turned back, as so many others have been.
Maybe it's the U.N. press badges around our necks. Maybe it's our U.S. passports. Or maybe it's just that our arrival was so unexpected. But after a check of our documents and a few questions, we're waved through customs.
Outside the airport, we climb into a car driven by Jamal, our translator and guide.
JAMAL: It's very nice to meet you.
AMYGOODMAN: So, who are the plainclothes officers at the airport?
JAMAL: Those are security officers. Some of them belong to different departments.
AMYGOODMAN: Jamal says we've been observed by local police, the Moroccan secret service and intelligence agents.
JAMAL: So, welcome to Laayoune. This is Laayoune. Actually, the airport is so close, so nearby, that you could walk.
AMYGOODMAN: We arrive at the Hotel Salwan, knowing that the receptionist is obliged to inform the police of our presence. We check in quickly and immediately prepare to interview Sahrawi activists in one of our rooms. We don't know how many hours — or minutes — we'll have to record before the authorities arrive.
Soon, a small contingent of Sahrawis enters.
Our first interview is with journalist Mohamed Mayara. He speaks in hushed tones about the torture and murder his family faced at the hands of the Moroccan authorities.
MOHAMEDMAYARA: My father was among four brothers who were kidnapped directly when Morocco invaded the Western Sahara. So, he was arrested on February 27th, 1976. I was 2 months [old]. He was kidnapped, and then they sent him to a secret jail, well known by the Sahrawis, Agdz in Southern Morocco. He spent one year and six months, and he was killed under torture.
AMYGOODMAN: What kind of risk do you take speaking to a Western journalist like me?
MOHAMEDMAYARA: I have a daughter who is 7 years old. So, I told her when she asked me about my father. So, I tried to tell her that my father was kidnapped and tortured and etc., but I tried to teach her that one day I will face the same fate. So, I'm always waiting.
AMYGOODMAN: Why do you take that risk?
MOHAMEDMAYARA: Because I think this engagement, this is the duty of freedom.
AMYGOODMAN: The work of Mohamed Mayara's citizen journalist group Equipe Media is documented in the film 3 Stolen Cameras. It shows the gruesome fate of a Sahrawi cameraman who was pushed off a rooftop by police after he was spotted filming a bloody crackdown on a peaceful protest.
SAHRAWICAMERAMAN: [translated] Suddenly, an undercover policeman had detected me on a rooftop. They suddenly appeared and pushed me over the edge. As I fell down on the street, I broke my leg. Other policemen dragged me on the ground. A bit further down the street there was a burning tire. They pulled me over it. It was no accident. They wanted to demonstrate their power and show what happens to those who try to break the media blockade.
AMYGOODMAN: Facing this kind of violence against those who document Morocco's crackdown on dissent, it's remarkable that these Sahrawis were willing to speak with us.
We also meet journalist Hayat Khatari.
AMYGOODMAN: Can media operate here in Western Sahara? Can you have your own media?
HAYATKHATARI: [translated] We are very much harassed. The most recent episode was when my sister Nazha al-Khalidi had her camera confiscated. And then they arrested her. And she was brutally treated by the authorities over 24 hours in the police station. That's apart from when she was trying to videotape a peaceful demonstration at the beach of Foum el-Oued.
AMYGOODMAN: It's now past midnight. Not long after we finish our interviews, we get a phone call. The hotel receptionist tells us the police are in the hotel lobby, demanding to see us. We make our way downstairs. Two men in plainclothes tell us to sit down and warn us against reporting in Western Sahara. We go back upstairs, and, soon after, we learn a pro-Moroccan government website called Sahara Zoom had published details about our trip, including information about the interviews we had done in our hotel room that night. The message was clear: We're watching you.
This is a Democracy Now! special, "Four Days in Western Sahara: Africa's Last Colony."
[break]
AMYGOODMAN: That is Sahrawi singer Mariem Hassan from her album El Aaiun on Fire (El Aaiun Egdat). This is a Democracy Now! special, "Four Days in Western Sahara: Africa's Last Colony." I'm Amy Goodman.
It's day two of our trip to Laayoune, the capital of Western Sahara. Despite warnings against reporting from here, we set off for the offices of a human rights group. We carry all our possessions with us, assuming our hotel rooms could be searched or we could be deported at a moment's notice. Everywhere we go, we're followed.
AMYGOODMAN: We just left our hotel. And a man with a motorcycle just outside, as we came out, he started texting. And now he's a little bit behind us, keeping a careful distance. We've got security on our tail. We've made a right and a left and a right. We made a U-turn, and the man on a motorcycle is right behind.
Everywhere we drive are the posters, the billboards of the king. That's the Moroccan king, King Mohammed VI.
JAMAL: Right here. Right here. This is the door, so…
AMYGOODMAN: We have arrived at the only Moroccan-accepted nonprofit here in Laayoune. There's clearly security sitting right next to the door. And the motorcyclist, the so-called security, is right behind us.
AMYGOODMAN: The human rights organization has a long name. ASVDHstands for the Sahrawi Association of Victims of Grave Human Rights Violations Committed by the Moroccan State. The walls of its office are lined with posters and photographs showing the names and faces of the imprisoned, the disappeared, the now dead.
ELGHALIADJIMI: [translated] My name is Elghalia Djimi. I'm a former victim of forced disappearance. I'm the vice president of the Sahrawi association here. That's where we are right now. It's our association that traces the files of Sahrawi disappearance victims. Today, November 20th, marks the anniversary of my forced disappearance, which took place in 1987.
AMYGOODMAN: Elghalia Djimi, describe what happened to you.
ELGHALIADJIMI: [translated] What happened to me happened to all the victims. Specifically, the pictures that I saw from Abu Ghraib prison in Iraq, they made me feel that I lived the same thing, that I underwent the same conditions, but in darkness. At that time, there was nobody to take pictures of us. There was nobody to talk about us.
AMYGOODMAN: Elghalia Djimi shows us her arm, left scarred after her captors unleashed a dog on her.
ELGHALIADJIMI: [translated] I still bear the marks of the dog bites, right here.
AMYGOODMAN: Who did this to you?
ELGHALIADJIMI: [translated] It was the Moroccan state and the Moroccan police, the secret police. The same thing they did to me, they did to my grandmother before, in 1984, when she was kidnapped. And so far we don't know anything about what happened to her. I was stripped naked completely. The worst part of the torture, as a Muslim and an Arab, was that I was stripped naked. I lost all my hair because of the chemicals they used on my head, which they left on me for two months and 27 days.
AMYGOODMAN: Elghalia Djimi sinks to the floor as she continues to describe her torture in Moroccan police custody.
ELGHALIADJIMI: [translated] One of the torturers would put water onto my face, which was covered with a rag, until I started asphyxiating. And then he would slap my face until I would breathe again.
AMYGOODMAN: Are you saying they waterboarded you?
ELGHALIADJIMI: [translated] Yes. They poured water on my face until I asphyxiated. And then one of them who was at my feet would beat me with a baton. Then, in the same area, they had a small hole filled with water where they put me. And then they would bring an electric generator, and they would electrocute me using that technique, in my fingers and in my ears. They threatened me with rape, to kill me with a pistol to the head, and to brainwash me.
AMYGOODMAN: You were tortured 30 years ago. Do you feel you are taking a risk when you speak out?
ELGHALIADJIMI: [translated] I am not afraid. I took a vow that we have to talk about this issue. If we don't speak out, especially us, as victims who have suffered all of this, if we don't speak out and defend our cause, this problem will remain.
AMYGOODMAN: Our interview is interrupted when our guide Jamal receives an urgent phone call. We've been summoned to appear before the most powerful man in Laayoune. We get back into our car and head for his residence. Once again, we're followed by a man on a motorcycle. Are we about to be deported?
Time after time, journalists are turned back as they try to enter Western Sahara, like 12 Spanish reporters deported from Laayoune's airport after their arrival in 2010, including the renowned radio reporter Àngels Barceló.
ÀNGELS BARCELÓ: [translated] Every time they turn us away, we should go and tell the story on air, go and say, "Today we have tried it again, and today the Moroccans have sent us away again."
AMYGOODMAN: And the Spanish journalist Bernard Millet.
BERNARDMILLET: [translated] They inspected all my gear — cameras, photographs — and they made me erase photos that, according to them, were incriminating.
AMYGOODMAN: And human rights observers are deported, as well, like European parliamentarian Willy Meyer, Spanish lawmaker Xabier Ron, a Norwegian delegation held on a bus and expelled in 2016, and many others. All of them tried and failed to do what we had somehow managed — to make it into Western Sahara to report on the occupation.
JAMAL: We're going to see the governor of Laayoune. His name is Yahdih Bouchaab. He's the wali. Actually, we call him the wali. It's a much superior position to the governor. He's appointed by the king.
AMYGOODMAN: The wali is a Sahrawi and former member of the Polisario Front. He now works for the Moroccan monarchy, overseeing a security apparatus that seeks to crush the Sahrawi independence movement. We arrive at his fortified compound and are escorted inside by armed guards — afraid we're about to be expelled from the territory.
JAMAL: So, this is the residency of the governor, the wali. OK, let's go please.
AMYGOODMAN: Inside the wali's residence, we're seated, served tea, dates and nuts, as the wali tells us, in no uncertain terms, we're not allowed to practice journalism in Western Sahara.
YAHDIHBOUCHAAB: If you have the authorization, I would be more than glad to provide this interview. Second position, if I am retired, I can even come to your station in the U.S. and to deliver that interview. I would be more than glad. But now, as far as you have no authorization.
AMYGOODMAN: Despite the wali's warnings, I continue to question him.
I quote from a Human Rights Watch report titled "Keeping It Secret," about Morocco's efforts to block access to MINURSO. That's the U.N. mission for a referendum on the status of Western Sahara.
AMYGOODMAN: "MINURSOstaff members, including military observers, are subjected to constant surveillance by Morocco. This, and internal pressure from MINURSO, made them reluctant, even frightened, to speak to our organization" — which is Human Rights Watch — "except on the explicit condition of anonymity."
YAHDIHBOUCHAAB: Very exciting.
AMYGOODMAN: "Moroccan security forces" — this is Human Rights Watch.
YAHDIHBOUCHAAB: Very exciting. Human Rights Watch — is that Bible?
AMYGOODMAN: No, but I'm — are you —
YAHDIHBOUCHAAB: Is that Qur'an?
AMYGOODMAN: Are you — no, I'm asking: Are you disagreeing with this?
YAHDIHBOUCHAAB: I disagree completely.
AMYGOODMAN: They say —
YAHDIHBOUCHAAB: They are working for an agenda here.
AMYGOODMAN: "Moroccan" —
YAHDIHBOUCHAAB: Wait, wait. What they have said about the other party?
AMYGOODMAN: "Moroccan security forces tried" —
YAHDIHBOUCHAAB: About the Polisario?
AMYGOODMAN: —"to prevent Human Rights Watch" —
YAHDIHBOUCHAAB: OK.
AMYGOODMAN: — "from entering the U.N. headquarters, stating that entry was forbidden to non-MINURSOstaff unless it had been cleared with local Moroccan authorities first. Moroccan authorities' harassment of Human Rights Watch, as well as their strict surveillance of its activities" —
YAHDIHBOUCHAAB: Very important. Very exciting. [laughs]
AMYGOODMAN: — "impeded the organization's ability to conduct a thorough investigation of human rights in" —
YAHDIHBOUCHAAB: Anything. They say just anything just to make — to make things exciting.
AMYGOODMAN: Well, let me ask you one other question, which is of concern to many people in the human rights community, which is the issue of the protests here being cracked down on and people being beaten or arrested.
YAHDIHBOUCHAAB: That's a good thing. If you are talking about peaceful demonstration, I am with. Completely, I am. I appreciate to see people demonstrating and to give their — to provide their opinions.
AMYGOODMAN: But people got injured.
YAHDIHBOUCHAAB: Sorry?
AMYGOODMAN: People got injured. People —
YAHDIHBOUCHAAB: You will see by yourself.
AMYGOODMAN: So you're saying people are not being hurt in the demonstrations?
YAHDIHBOUCHAAB: You will see who was hurt by those demonstrations. It's not demonstrations. It's completely the anarchy.
AMYGOODMAN: As I continue to press him on human rights, the wali loses his temper.
YAHDIHBOUCHAAB: You talk about — about — about human rights? Human rights, even in United States you don't have them. You have more than 1 million people living just in the underground in New York. And they are eating rats. And yeah —
JAMAL Rats.
YAHDIHBOUCHAAB: Rats. And when they are sick, they are eaten by the rats.
AMYGOODMAN: That's true.
YAHDIHBOUCHAAB: "Democracy Now"? You have to work on it in Guantánamo and everywhere.
AMYGOODMAN: That's a very important point.
YAHDIHBOUCHAAB: That's it.
AMYGOODMAN: That's —
YAHDIHBOUCHAAB: I think I was very happy to see you, because —
AMYGOODMAN: With that, we're dismissed — and warned against continuing to report from Western Sahara.
During our discussion, the wali repeatedly mentioned the close U.S.-Moroccan relationship, which dates back to 1777, when Morocco became the first nation to recognize the United States. While the U.S. has never recognized Moroccan sovereignty over Western Sahara, Washington has played a pivotal role in shoring up Morocco's occupation.
In addition to Secretary of State Henry Kissinger hoping for a rigged vote at the United Nations Security Council regarding Western Sahara, President Jimmy Carter's State Department in 1979 gave $200 million to the U.S. company Northrop Page Communications to build an "intrusion detection system" for the nearly 1,700-mile wall Morocco built in Western Sahara, which is lined with an estimated 7 million land mines. A year later, Carter provided Morocco with $230 million in military aid. It's been a bipartisan affair ever since.
King Hassan II with President Reagan in 1982.
KINGHASSANII: Moroccan people and American people will be ready always to mix their blood for the dignity of man.
PRESIDENTRONALDREAGAN: His majesty briefed me on the latest developments in his efforts to reach a peaceful settlement of the conflict in the Western Sahara, and I expressed my admiration for his support.
AMYGOODMAN: After the Cold War ended, Morocco became a key U.S. ally in the so-called war on terror. In 2004, President George W. Bush designated Morocco to be a major non-NATOally of the United States, opening the door for more military deals. And the money has flowed both ways. The state-owned Moroccan phosphate company OCP, which operates in Western Sahara, donated as much as $12 million to the Clinton Foundation prior to the 2016 election.
And the wali proudly pulled up a photo on his cellphone from January of 1992, showing Donald Trump, his soon-to-be wife Marla Maples and Moroccan King Hassan II at Trump's prime property, the Plaza Hotel in New York.
Jump forward a quarter of a century to now-President Trump's disgraced Environmental Protection Agency Administrator Scott Pruitt. Prior to his resignation, Pruitt took a controversial $100,000 trip to Morocco in December of 2017, where he met with the head of Morocco's state-owned mining company. Pruitt's trip was arranged by a lobbyist, Richard Smotkin, who accompanied Pruitt and helped set up meetings for him.
As we drive through the streets of Laayoune, everywhere are signs of occupation. The city was built up under Spain's fascist dictator Francisco Franco and has been occupied by Morocco since the mid-'70s.
We pass the United Nations' MINURSOcompound, where just over 200 U.N. peacekeepers monitor the 1991 ceasefire between Morocco and the Polisario, but are legally prevented from intervening to stop human rights abuses.
And we drive past the high walls of the notorious Black Prison, where generations of Sahrawis have been detained, tortured and disappeared.
One of them is Sahrawi independence activist Hmad Hammad, who welcomes us into his home. Over tea, he describes his torture at the hands of the Moroccan authorities during his years spent as a political prisoner.
HMADHAMMAD: [translated] They linked electrodes to my ears, and something to my underarms and to my tongue, and then other sensitive parts. I was bound. And when they used that manual generator, I would hear it cranking. Rrr. Rrr. Rrr. Each time they cranked that generator up, I felt that my heart was going to burst out of my body.
AMYGOODMAN: The U.N. Secretary-General Ban Ki-moon called the Moroccan presence in Western Sahara an occupation. What was your response?
HMADHAMMAD: [translated] My answer is clear. We are a people. We have a homeland. We have a culture. We have all these things that constitute a country. We are very different from the Moroccans. It's impossible for us to be Moroccans. We have no common history. There is nothing that links us to them whatsoever. I say that our damnation comes from the natural resources we have here. If it wasn't for these natural resources, Morocco would never have invaded Western Sahara, with the support of Spain and France.
AMYGOODMAN: Western Sahara is a territory rich in natural resources, which Morocco has exploited since the 1975 invasion, despite international court rulings establishing that the kingdom has no sovereignty over the territory. Morocco controls the majority of the world's reserves of phosphates, a mineral used in fertilizers that's critical to feeding the world.
Phosphate is transported more than 60 miles along the world's longest conveyor belt, from mines in the desert to the port of Laayoune, where it's loaded onto cargo ships bound for the U.S., Canada and countries around the world.
Western Sahara's fishing waters are among the richest on Earth, supplying the European Union with much of its seafood.
Foreign energy companies continue to explore for offshore oil — even though the U.N. says the prospecting violates international law.
Even Western Sahara's sand is sold, loaded onto ships bound for European resorts.
A pair of recent rulings by Europe's highest court declared Western Sahara is not a part of Morocco and that European Union trade deals cannot include products from the occupied territory.
Ships carrying phosphates from Western Sahara have been held up in ports in Panama and South Africa, after the Polisario challenged ownership of the cargo, claiming it belongs to the Sahrawi people.
Sahrawis are fighting the plunder through peaceful demonstrations and through the courts.
When they hold protests in their refugee camps in Algeria, thousands turn out to oppose foreign companies profiting from the occupation — like the European oil and gas driller San Leon Energy.
But when Sahrawis protest in occupied Western Sahara, they're routinely met with violence by Morrocan authorities.
It's still day two of our trip to Western Sahara. As we cross town to meet with more Sahrawi independence activists, once again we're followed by a man on a motorcycle. We arrive, making our way past pro-independence graffiti, and meet an icon of the Sahrawi resistance.
Sultana Khaya drapes herself in the red, white, black and green flag of Western Sahara. Just holding this flag in public is enough to get an activist beaten and arrested.
SULTANAKHAYA: [translated] My name is Sultana Khaya. I was born under Moroccan rule in the occupied city of Bojador. I live just like any other Sahrawi woman who was subjected to torture and beatings. And in my opinion, my case was milder than many others.
AMYGOODMAN: In 2007, Sultana was peacefully protesting with fellow college students at a university in Marrakech, Morocco, when police surrounded her.
SULTANAKHAYA: [translated] May 9th was an anniversary that all Sahrawis should celebrate. We were a group of 500 Sahrawi students. We left the university campus marching, peacefully, waving flags and chanting, "There are no alternatives to self-determination!" They sealed off the street, and we were besieged in it.
AMYGOODMAN: As tear gas spread, Sultana was beaten by police, one of whom singled her out for more abuse.
SULTANAKHAYA: [translated] One of them recognized me. And he jabbed right at my eye with his baton. When he did that, I bent over, and I could feel my eyeball in my hand. I was yelling at him, "Hey, you Moroccan! You pulled out my eye!"
AMYGOODMAN: Sultana's ordeal continued in an ambulance as she was tortured on her way to the hospital.
SULTANAKHAYA: [translated] I told them I had a hemorrhage in my eye. He tried to put his finger into my eye socket. I didn't get any medical treatment 'til the next morning at 11, when a group of Moroccans came to me telling someone to sew up my eye, because when I was in the ambulance, another woman was crying and telling me, "Your eye is gone!" They were trying to sew up my eye so other women could see it and think twice before getting involved in activism. They wanted to make an example of me.
AMYGOODMAN: Do you have confidence that Western Sahara will become an independent nation?
SULTANAKHAYA: [translated] That's for sure, because the determination of the people is invincible. What we've got is true. We've lost many men and women over this. One day it shall be liberated.
AMYGOODMAN: Even losing her eye has not stopped Sultana Khaya from continuing her protests for Western Saharan independence — as we will witness for ourselves even during our short stay in Western Sahara.
[break]
AMYGOODMAN: That is Sahrawi singer Mariem Hassan from her album El Aaiun on Fire (El Aaiun Egdat). This is a Democracy Now! special, "Four Days in Western Sahara: Africa's Last Colony."
On day three of our trip to Laayoune, the capital of Western Sahara, we invite a Sahrawi activist to our hotel. Hamma el-Qoteb is stopped by the hotel's receptionist as he tries to enter. She calls authorities to report an unregistered visitor, forbidding him from coming upstairs. After we push hard and threaten to leave the hotel, she relents, saying he could speak to us "for five minutes."
Hamma el-Qoteb arrives clutching a photo of his brother, who was forcibly disappeared in 1992. He's been searching for him ever since.
HAMMAEL-QOTEB: [translated] This is my brother Hafed el-Qoteb, who was abducted November 7th, 1992, by Moroccan plainclothes police at 5 in the morning. It was because of his involvement in the demonstration at the Nagjir Hotel, November 6th. They woke us up very early in the morning. And the situation was very ugly. Plainclothes policemen came to our house, and they abducted him.
AMYGOODMAN: Where was he taken to?
HAMMAEL-QOTEB: [translated] The information that we have is inconclusive, because we didn't see anything. And the rest of the people who were abducted with him — around 500 people — were blindfolded. My brother and our neighbor's son — we don't know anything about them. Hundreds were released, but about 200 were kept there.
AMYGOODMAN: How did Hafed's disappearance affect your family?
HAMMAEL-QOTEB: [translated] It was a land mine that exploded within the family. His presence was the glue that united us. My father had diabetes. And because of the insults he heard on that day of the abduction, he became paralyzed — and remained that way for the rest of his life. My mother would not dare to enter the home again, and she stayed with my other siblings for a year.
I call upon all the free world and all the people in the world to help us reveal the truth about my brother's whereabouts. I call upon the Moroccan government to reveal the fate of all of our sons.
AMYGOODMAN: On October 9th, 2010, tens of thousands of Sahrawis, fed up with decades of occupation, erected a large protest encampment in the desert outside Laayoune. Known as Gdeim Izik, the camp preceded the Arab Spring and quickly grew to include whole families living among thousands of tents. This is human rights activist Naama Asfari laying out the protesters' demands.
NAAMAASFARI: [translated] Freedom of speech, freedom to demonstrate, the right to housing, the right to work, but in the legal context of the territories of Western Sahara as nonautonomous territories.
AMYGOODMAN: Speaking on Democracy Now!, renowned author and activist Noam Chomsky called the Gdeim Izik uprising the start of the Arab Spring.
NOAMCHOMSKY: The current wave of protests actually began last November in Western Sahara, which is under Moroccan rule after a brutal invasion and occupation. The Moroccan forces came in, carried out — destroyed tent cities, a lot of killed and wounded and so on. And then it spread.
AMYGOODMAN: On November 8th, 2010, Moroccan forces used tear gas, clubs and water cannons to force the protesters from their tents, before firing live rounds and setting the camp on fire. The Polisario says the raid killed 36 people, with many hundreds more injured and arrested. Many were tortured in custody, including 23 activists who were accused of contributing to the violence. They were tried, convicted and given harsh sentences in July of 2017. It was the latest chapter in a long history of repression against Sahrawis at the hands of Moroccan forces.
Many of those detained were represented by the Sahrawi lawyer Mohamed Lahbib Erguibi. He's a former activist who was disappeared in Moroccan prisons for 16 years. He's also the brother of the recently deceased Polisario leader Mohamed Abdelaziz. Erguibi is one of just four Sahrawi lawyers permitted by Morocco to try cases in court.
MOHAMEDLAHBIBERGUIBI: [translated] The first stage of the arrests were made there, and they were brutal beyond imagination. They used an extensive number of strange tools for torture and beatings. Some of the prisoners were even forced to drink their own urine. They showed up before the interrogation judge covered in blood.
AMYGOODMAN: Why was Gdeim Izik such a turning point? What happened? Why were people protesting?
MOHAMEDLAHBIBERGUIBI: [translated] Gdeim Izik was a turning point because it was a very genuine form of mass protest like Western Sahara has never witnessed, nor has the rest of the world.
AMYGOODMAN: Some have called it the first Arab Spring, before Tunisia and before Egypt.
MOHAMEDLAHBIBERGUIBI: [translated] Yes, without any doubt, this was the beginning of the Arab Spring. Every media outlet, after Gdeim Izik, could only talk about how well organized, well managed and well prepared the protest in Western Sahara was. And from here it spread to Tunisia and Egypt. So, of course, when the American academic noted that this was the beginning of the Arab Spring, he was correct.
AMYGOODMAN: After leaving Mohamed Erguibi's office, we drive to a restaurant near the airport for dinner. As usual, we're followed.
AMYGOODMAN: So, we set down here at a restaurant near the airport in Laayoune. We came into a vast, empty restaurant. And within about 15 minutes after we ordered, about a hundred, mainly men, some women, dressed in traditional West Saharan dress, carrying Moroccan flags, all came in, and they sat down all around us. One has an English sign that says, "Shame on you." When our translator Jamal got up to see what was going on, plainclothesmen, not in traditional dress, came up to him and said they want to speak to Amy Goodman when we're done. Our car has been hemmed in by a number of cars, and we also hear there was a protest in another part of the city where one of the people we interviewed was beaten up.
JAMAL: He just called me. He said that he was beaten up now at the peaceful demonstration in Smara Boulevard.
AMYGOODMAN: Who?
JAMAL: Hamma el-Qoteb.
AMYGOODMAN: Who we talked to yesterday?
JAMAL: Yes. He was now participating in a peaceful demonstration, and he was beaten up.
AMYGOODMAN: Some of the people here came over very close to us and took pictures.
AMYGOODMAN: We're eager to leave, so we can find out what happened to Hamma el-Qoteb and other protesters across town. But the moment we stand up, we're followed out of the restaurant by the crowd. Outdoors, we're surrounded on all sides and prevented from driving away. The pro-Morocco protesters unfurl large, custom banners printed on vinyl. They're starkly reminiscent of a banner photographed at a Moroccan state-sanctioned protest against U.N. Secretary-General Ban Ki-moon in March of 2016, after he used the word "occupation."
Back at the restaurant, one of the vinyl banners with red and black lettering has a photo of me interviewing a Sahrawi activist, with the caption "Shame on you."
AMYGOODMAN: We're standing here outside of a restaurant that we came to near the airport called Omaima. And a group of 50, 60, 70 people in West Saharan dress have descended on the restaurant carrying signs that say "Shame on you," "Journalist are a person of Algeria," "Yes for the American-Moroccan friendship" and "Dismembering countries goes hand in hand with strengthening the ISIS."
I thought we'd start by talking to one of the organizers, who is a freelance journalist who trained in Rhode Island. So, if you could tell us your name?
BASHEERDAHY: Yeah, by the way, I'm not one of the organizers. So, I'm just volunteering with the people, my fellow Sahrawis, to talk to you about what they think of your visit and about general issues related to the issue of Western Sahara.
AMYGOODMAN: And how did you know that I was at this restaurant?
BASHEERDAHY: Well, you know, this is a small town, and everybody knows everybody. Whenever a foreign delegation comes to the area, so everybody is aware of this.
AMYGOODMAN: It was an empty restaurant. We just came in five minutes before.
BASHEERDAHY: No, this is a — this is a restaurant which is well known to the people. And, for example, when maybe one of my cousins was there, he would notice foreigners, he would immediately check why they are here. And —
AMYGOODMAN: And you were just sitting with 60 people in West Saharan dress?
BASHEERDAHY: No, no, the people are gathering. They told me to volunteer with them for the interpretation.
AMYGOODMAN: As we speak with Basheer Dahy, a number of men in plainclothes stand on the perimeter, taking photos and video, speaking on cellphones. A local activist would later identify some of them as members of the Moroccan Interior Ministry, including at least one official who has been accused of torturing many Sahrawis.
BENABDAL-SELKA: [translated] I'm Ben Abd Al-Selka, regional coordinator for the National Front for the Defense of National Integrity in Laayoune. I came here to represent my organization, to say that we Sahrawis are in our territory, and we will do anything to defend it.
AMYGOODMAN: Right. But how did you know I was here?
BENABDAL-SELKA: [translated] Because I'm always following the news, and this is something that concerns me. I'm required to know this.
AMYGOODMAN: Was I in the news at this restaurant?
BENABDAL-SELKA: [translated] No. This is normal. We are always aware of who comes to our territory when it comes to the national cause.
AMYGOODMAN: Who told you that I was here?
BENABDAL-SELKA: [translated] This is the main restaurant in my city. I came to visit it, and suddenly I saw you.
AMYGOODMAN: And you carry Moroccan flags with you everywhere you go? It's very customary to be giving out Moroccan flags in the restaurant?
BENABDAL-SELKA: [translated] Of course. I'm representing an organization whose main goal is to defend the national interest. The flags are always in our homes, always on our persons. Our flags are always ready, thank God. Always prepared.
AMYGOODMAN: I saw one person carrying all the flags and giving them out.
BENABDAL-SELKA: [translated] No, no. We were basically helping him. Do you understand me? Some of us are responsible for the national flags, others for communication. Our work is always organized and ready.
AMYGOODMAN: Now it's getting dark. We're getting increasingly nervous. The sun sets on the restaurant Omaima as the pro-Morocco protesters prevent us from leaving for over an hour. It's a clear effort to intimidate us and to keep us away from the protest across town.
When we're finally able to escape, Jamal receives a call. A number of Sahrawi activists have been badly beaten. We race to the home where they're gathered to recover from their injuries.
Inside, we find a number of women tending to an activist named Aziza Biza, who's retching and vomiting from her injuries.
AMYGOODMAN: Should she go to a hospital?
JAMAL: She said she can't go to a hospital, because they will not admit her, and she's also too scared to go there.
AMYGOODMAN: The activists have recorded video of their protest — and the subsequent beatings by Moroccan forces — on cellphones and camcorders.
What our cameras couldn't capture, citizen journalists' could.
We begin downloading their footage, as activist Mina Bali describes what happened.
MINABALI: [translated] Because of your presence here, we wanted to have a protest and show you how things are here — and how we are treated.
It's been about two years since any journalists have accessed the territory.
We came chanting slogans, making peace signs with our fingers, as usual. And then they intervened against us in the street.
They were a large group. They pushed us into a narrow street. They took me. One of them grabbed my hair, and he started beating me. He wounded me here, under my nose. He grabbed my breast and continued beating me against the wall.Aziza was with me, and he struck her in the kidney and hit her head against the wall. And then she fell on the ground at my feet.
And Ghalia Yimani was being dragged there. And Sultana Khaya.
AMYGOODMAN: I'm going to go with the women to see their bruises. They're going to show me. And then we'll see what we can show the camera.
AMYGOODMAN: We follow Sultana Khaya into a small bedroom. She pulls back her melhfa — her traditional Sahrawi robe — and shows me fresh bruises on her leg, both arms and on her breast.
AMYGOODMAN: Sultana, describe what happened to you?
SULTANAKHAYA: [translated] All of us were participating as Sahrawis in the peaceful demonstrations for our right to self-determination. I was trying to gather my sisters for the protest at 5:00. And the whole area was besieged.
They were insulting us, beating us, dragging us and using violence, to let us know that we weren't going to be able to protest.
They tried to single us out, and pushed us into narrow streets where they could beat us without anyone observing.
What you saw today is nothing compared to what we've witnessed, over and over, since 1975. But the news never gets out.
As Sahrawi women, we're not backing off until we get our final victory and liberate our homeland. The beatings will not deter us from continuing the fight. And even if we die, it will be a sacrifice, so that our sons and future generations can live in the freedom that we've been denied.
AMYGOODMAN: Other Sahrawis have been injured, as well. Mahfouda Lafkir shows us black-and-blue bruises on her arms.
MAHFOUDALAFKIR: [translated] They hit me on the thighs, slapped me on the face and beat me underneath my eye.
AMYGOODMAN: Ghalia Yimani pulls back her melhfa to show us gruesome injuries. Both her arms and both breasts are badly bruised. Like a number of these women, she's been sexually assaulted.
AMYGOODMAN: Down your arm, you have black-and-blue marks, and on your breast, right up to the nipple. The police grabbed her, and you see all of the marks, of the black-and-blue blue marks and the red marks.
GHALIAYIMANI: This one. Ow!
AMYGOODMAN: Very, very painful.
GHALIAYIMANI: [translated] Once they intervened against us, one of them pulled and twisted me by my breast. And I was screaming out loud, "Hey! You're hurting my breast!" But he didn't care.
AMYGOODMAN: Next, we meet the man who risked his safety to film the assault on protesters from a nearby rooftop. Hamoud Lili is a citizen journalist with the group Equipe Media.
HAMOUDLILI: My name. Hamoud Lili.
AMYGOODMAN: Can you describe what you're watching here?
HAMOUDLILI: [translated] This is Ghalia Yimani, when a man in plainclothes was pulling her into a narrow street where they could beat her up. This street, where they usually beat people, has never been recorded before. They forced them here because they knew people were using their cameras to document everything on the main street. So I was lucky to get a clear shot of what was happening to Mina Bali and Aziza Biza. But unfortunately, this informer saw me and then notified all the others.
AMYGOODMAN: And then what happened?
HAMOUDLILI: [translated] I tried to move to the next window, out of sight, but my hiding place was revealed. When they saw me, they tried to break down the door, and they stormed the building. The house owner went outside, and they beat him up. I fled the house. I closed the door to the rooftop and jumped to another house to save the camera gear. And that was my exit.
AMYGOODMAN: Why are you a media activist? Why do you video?
HAMOUDLILI: [translated] Because there's a total media blackout across the region, and there is no international media to cover everything that's happening to the Sahrawis. And we volunteer as activists, so we can transmit the suffering to the outside world through our cameras.
AMYGOODMAN: Back in the living room, Aziza Biza has stopped vomiting from her injuries and is propped up on pillows. She's able to speak with us, with her husband and teenage son sitting beside her.
AZIZABIZA: [translated] They started beating me up out there and kicking my stomach. Then they tried to strangle me by my melhfa. I felt something around my throat, and I couldn't breathe. Then I fainted. I don't remember anything. I just remember that I found myself here.
AMYGOODMAN: You said they kicked you in your kidney?
AZIZABIZA: [translated] Yes. And also they kicked me in my head, which already had stitches from a previous beating, and then kicked my ribs.
AMYGOODMAN: And yet you still came out for another demonstration. Why is it so important to you?
AZIZABIZA: [translated] It is very important for me, because I want the liberation of my country, because I want to live like other women in the world, in freedom, and to see my children and my country free.
AMYGOODMAN: What are you calling for?
AZIZABIZA: [translated] I call on the free world to help us free our country, to get liberated, so that we can live our lives like normal women around the world.
AMYGOODMAN: After leaving the activists, we return to our hotel. It's dark. We're certain we're under heavy surveillance.
DENISMOYNIHAN: There goes another new car. Should we turn off the light?
AMYGOODMAN: Soon there's a commotion outside our room on the boulevard below. Cars are making U-turns outside of our hotel, their drivers clearly alarmed over something happening further up the street. Jamal gets a phone call from Mohamed Mayara of Equipe Media. He describes the police violence he's witnessing nearby.
MOHAMEDMAYARA: I'm seeing police throwing stones and raiding houses. It's not far from you.
AMYGOODMAN: Let's go upstairs.
AMYGOODMAN: We climb a set of stairs to the hotel's rooftop. We spot protesters on a sidewalk below, a few hundred feet away. They begin to scatter just as the hotel's night manager demands we leave.
JAMAL He says you're not allowed to be here on the roof.
AMYGOODMAN: We quietly descend and return to our room. From our window, we spot about a dozen men throwing stones, then turning and running away. Moments later, police in riot gear arrive, charging the protesters and throwing rocks of their own.
As the night wears on, the confrontation between Sahrawi activists and the police winds down. We heard later there had been arrests.
We spend our few remaining hours at the hotel taking precautions to protect the footage we had recorded over our trip to occupied Western Sahara, then make our way to the airport.
JAMAL: All right, now we're leaving the hotel.
AMYGOODMAN: At the gate, we pass through a final gauntlet of Moroccan Mukhabarat, or intelligence agents. As we head to the plane, one of them says, "I hope you had a good time in Moroccan Sahara." "Moroccan Sahara," the term the Moroccan government uses, but no country in the world officially recognizes. Morocco occupies Western Sahara, Africa's last colony.
For Democracy Now!, I'm Amy Goodman, with John Hamilton, Mike Burke and Denis Moynihan.
This has been a Democracy Now! special, "Four Days in Western Sahara: Africa's Last Colony." On December 10th, the United States became the first nation in the world to recognize Morocco's annexation of Western Sahara. The Trump administration announced the major policy shift as part of a deal that saw Morocco become the fourth Arab nation to normalize ties to Israel in recent months.
"Four Days in Western Sahara" was directed by John Hamilton and produced with our news director Mike Burke and Denis Moynihan. Special thanks to María Carrión, Julie Crosby, Miriam Barnard, Brendan Allen, Hugh Gran and all those who helped us along the way. All music by the late Sahrawi singer Mariem Hassan. I'm Amy Goodman.
The original article can be found on our partner's website herehttps://www.facebook.com/v3.0/plugins/like.php?action=like&app_id=&channel=https%3A%2F%2Fstaticxx.facebook.com%2Fx%2Fconnect%2Fxd_arbiter%2F%3Fversion%3D46%23cb%3Dfffab5e008e28c%26domain%3Dwww.pressenza.com%26origin%3Dhttps%253A%252F%252Fwww.pressenza.com%252Ff1cd472ff03902%26relation%3Dparent.parent&container_width=0&href=https%3A%2F%2Fwww.pressenza.com%2F2020%2F12%2Fwestern-sahara-a-rare-look-inside-africas-last-colony-as-u-s-recognizes-moroccan-occupation%2F&layout=button_count&locale=en_US&sdk=joey&share=false&show_faces=truehttps://www.facebook.com/v3.0/plugins/share_button.php?app_id=&channel=https%3A%2F%2Fstaticxx.facebook.com%2Fx%2Fconnect%2Fxd_arbiter%2F%3Fversion%3D46%23cb%3Df2aacbb822545e8%26domain%3Dwww.pressenza.com%26origin%3Dhttps%253A%252F%252Fwww.pressenza.com%252Ff1cd472ff03902%26relation%3Dparent.parent&container_width=0&href=https%3A%2F%2Fwww.pressenza.com%2F2020%2F12%2Fwestern-sahara-a-rare-look-inside-africas-last-colony-as-u-s-recognizes-moroccan-occupation%2F&layout=button_count&locale=en_US&sdk=joeyhttps://platform.twitter.com/widgets/tweet_button.96fd96193cc66c3e11d4c5e4c7c7ec97.en.html#dnt=false&id=twitter-widget-0&lang=en&original_referer=https%3A%2F%2Fwww.pressenza.com%2F2020%2F12%2Fwestern-sahara-a-rare-look-inside-africas-last-colony-as-u-s-recognizes-moroccan-occupation%2F&size=m&text=Western%20Sahara%3A%20A%20Rare%20Look%20Inside%20Africa%E2%80%99s%20Last%20Colony%20as%20U.S.%20Recognizes%20Moroccan%20Occupation&time=1609252085815&type=share&url=https%3A%2F%2Fwww.pressenza.com%2F2020%2F12%2Fwestern-sahara-a-rare-look-inside-africas-last-colony-as-u-s-recognizes-moroccan-occupation%2Fhttps://apis.google.com/se/0/_/+1/fastbutton?usegapi=1&size=medium&origin=https%3A%2F%2Fwww.pressenza.com&url=https%3A%2F%2Fwww.pressenza.com%2F2020%2F12%2Fwestern-sahara-a-rare-look-inside-africas-last-colony-as-u-s-recognizes-moroccan-occupation%2F&gsrc=3p&ic=1&jsh=m%3B%2F_%2Fscs%2Fapps-static%2F_%2Fjs%2Fk%3Doz.gapi.it.o4X8zhfi1Kg.O%2Fam%3DwQE%2Fd%3D1%2Fct%3Dzgms%2Frs%3DAGLTcCPDov-aNJ9_tAuwHHtlliJMlYnW0w%2Fm%3D__features__#_methods=onPlusOne%2C_ready%2C_close%2C_open%2C_resizeMe%2C_renderstart%2Concircled%2Cdrefresh%2Cerefresh%2Conload&id=I0_1609252084272&_gfid=I0_1609252084272&parent=https%3A%2F%2Fwww.pressenza.com&pfname=&rpctoken=15929076
29.12.2020 – Los Angeles, USA – Robert Hunziker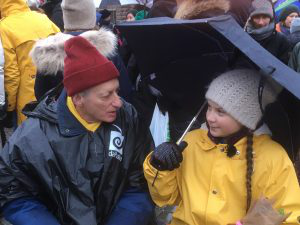 Global warming is the biggest challenge of all time. It impacts every living species. However, the inherent dangers are very difficult to comprehend, as such, people brush it off as one more issue in life that will somehow be handled, fixed, no worries, human ingenuity will prevail.
But, what if it's not that simple?
Stuart Scott, executive producer of Facing Future.TV, which is part of United Planet Faith & Science Initiative (UPFSI.org) founded by Stuart, knows better than almost anybody that it's not that simple. He is one of the few, the exceptional, to cast aside a comfortable lifestyle to take on the biggest issue of the 21st century.
Along the way, Scott has racked up impressive achievements, one after another after another, bringing the climate issue directly to the heart and soul of the world's leading religious leaders, as well as directly influencing scientific and political luminaries across the globe.
Of special note, in 2018 he introduced Greta Thunberg (aged 15) to COP24 (Conference of the Parties) in Poland. An overnight sensation, she enlightened the world to the dangers of climate change, especially the youth via her movement called #Fridays For Future. His early imprimatur of her courageous efforts in Sweden to influence parliament to tackle global warming literally brought her onto the world stage.
Scott does not adhere to the norms of mainstream life and culture, though he's well known and respected within the scientific community as an extraordinarily powerful force behind the scenes, single-handedly moving mountains by initiating and powering ahead his personal crusade to inspire religious leaders of all faiths to pay heed to the forces of nature trapped in the iron clutches of rapacious 'infinite growth economics' within the Anthropogenic era, a remarkable geological age of humongous human footprints now consuming one-and-one-half Earths, likely not sustainable for much longer.
Stuart's motivation runs deep, ever since his original commitment to Al Gore's Oscar-winning "Inconvenient Truth." He attended Gore's training courses in 2007. Subsequently, he delivered over 100 presentations in public forums during his first year. In a February 2009 letter the former VP wrote: "I commend you for your work, which has contributed to the great increase of awareness and understanding of the climate crisis." To this day, Stuart remains connected to Al Gore's team. However, his posturing on climate change has deviated considerably to a much greater sense of urgency than Gore is willing to accept.
All of which served as a backgrounder, inspiring him to attend the climate summit COP14 in Poland in 2008. That exposure launched his trademark Interfaith Declaration on Climate Change of 2009 (InterfaithDeclaration.org) established to inspire and motivate religious leaders, in concert with scientists, to open doors for a thorough examination of the planet's dangerously changing climate system, whilst pushing policymakers to find solutions, quickly, without hesitation. After all, ecosystems, especially where nobody lives to see it happening, were already showing early signs of collapse.
His work was enthusiastically embraced by religious leaders Dalai Lama and Archbishop Desmond Tutu, who, after hearing about Scott's grandiose plans for the betterment of the world, remarked, "I am going to need a clone of myself," with so many commitments.
Soon after the start of Scott's campaign to blend faith with science in the fight against global warming, accolades arrived. Following his attendance at an intercessional meeting in Bangkok in April 2011, as a lead to COP17 in Durban, an international press release said of Stuart: "Man of All Faiths Fights for Climate," Agence France-Presse (AFP) d/d April 8, 2011, highlighting his herculean efforts to change the course of humanity: "Scott, a 62-year-old American, who regards himself a man of all faiths, believes the forces of religion can make a positive impact on the tortuous diplomatic efforts to resolve the global warming crisis."
Scott carried onwards and upwards to COP17 Durban, December 2011 where UN Climate Chief, Chistiana Figueres spoke of the remarkable selflessness of all those who worked to bring the Interfaith Declaration uniting people of all faiths to fight against the forces of global warming.
The UN World Council of Religious Leaders, the World Council of Churches, the Central Council of the Baha'i Faith, as well as secular organizations Greenpeace, McKibben's 350.org and The Center for Biological Diversity endorsed Scott's Interfaith Declaration.
The Holy See and Stuart Scott
Spiritualism and clairvoyance have always been at Scott's side. Prior to delivering a very special message to Pope Benedict, he prayed at the foot of the cross in the Basilica of St. Clare that St. Francis famously said had spoken to him saying, "repair my church, which is falling in ruins." Scott is neither Catholic nor Christian, but he nonetheless experienced murmurings of a series of serene ethereal voices, whispering encouragement, words that resonated within Stuart's mind. He silently asked for guidance on how he might succeed in personally delivering the handwritten message from Yvo deBoer, then Executive Secretary of the UNFCCC, inviting Pope Benedict to attend COP15 in Copenhagen. His prayer was answered by what Scott describes as 'a clear but silent whisper' of the words, "Do it the way I did it."
He received a letter of introduction from a highly placed cleric as an invitation to a "Public Audience" with the Pope. Scott was able to pass along a cloth bag containing 300 personal messages by individuals from around the world, inviting the Pope to COP15 in Copenhagen, December 2009.
Thereafter, "pulpit power" became Scott's motto. With determination and hope, he pressed the world's religious leaders to intercede in the most pressing issue of all time, a dangerously accelerating climate system that society at large found difficult to fully understand.
Pope Benedict did not attend COP15 but did issue strong statements on the day preceding the conference. In December 2009, in celebration of the Roman Catholic Church's "World Day of Peace," the Pope, voicing Scott, said: "Mankind needs to rethink its way of life." Called the "Green Pope," he suggested "more sober lifestyles" with reduced energy consumption in favor of energy efficiency like solar and proper management of forests. Those closest to Stuart, and UN staffers, felt that he helped bring about the Pope's words.
Stuart Scott, similar to heads of state, has influenced, and/or personally met dignitaries across the world, including Greta Thunberg, Al Gore, Dr. James Hansen, Dr. Peter Wadhams, Dr. Katharine Hayhoe, Dr. Michael Oppenheimer, Dr. E. O. Wilson, Ela Gandhi (granddaughter of Mahatma Gandhi), Jane Goodall, Christiana Figueres, Amy Goodman, Naomi Klein, author and journalist Dahr Jamail, Noam Chomsky, Bill McKibben, President Barach Obama, the Dalai Lama, Archbishop Desmond Tutu, Rabbis Jonathan Sachs and David Rosen, H. H. Swami Chidanand Saraswati, Phra Bramhapundit (Thai Buddhism's chief spiritual leader), Rev. Baron Rowan Williams (former Archbishop of Canterbury), Patriarch Bartholomew (spiritual head of the Eastern Orthodox Church), Cardinal Peter Turkson, Pope Benedict XIV, and Pope Francis.
He attended 10 of the last 13 Conference of the Parties to the Kyoto Protocols (COPs), or world climate conferences, becoming a regular feature at the venues. He conducted interviews and panel discussions for broadcasting purposes branded as ScientistsWarning.TV and ClimateMatters.TV under the banner of ScientistsWarning.org, which he founded in order to spread the word of an emerging climate emergency beyond anything humanity had ever encountered.
Early climate change warning signs clearly stood out when Stuart began his quest in 2008. Accordingly, to move the needle to fix the problem, especially amongst stubborn naïve nation/states, required divine intervention, in addition to science. Stuart Scott fit that bill as a scientifically trained accomplished public speaker.
In 2016 Stuart met Pope Francis in person, which was a year after the release of the Pope's major encyclical – Laudato Si (released June 18, 2015)a strongly worded diatribe on Climate and Justice. "Caring for Creation" is one of the seven tenants of Catholic orthodoxy.
Pope Francis, a trained chemist, in concert with his team of scientists, distinctly stated: "Climate change is the greatest threat to life our Earth has ever seen… and it is caused by humans." He described relentless exploitation and destruction of the environment, for which he blamed apathy, the reckless pursuit of profits, excessive faith in technology and political shortsightedness.
"Never have we so hurt and mistreated our common home as we have in the last two hundred years" (Source: Encyclical Letter Laudato Si of the Holy Father Francis)
On December 7, 2020, Scott received an email letter from Cardinal Peter Kodwo Appiah Turkson, named by Pope Francis as the first prefect of the Dicastery for the Promotion of Integral Human Development and widely regarded as "papabile," meaning a candidate for election to the papacy. The cardinal's letter to Scott stated: "I have read your mail and the urgent request to have the Pope participate in an interfaith event at Glasgow."
On a personal note, the cardinal's letter also referenced Scott's battle with cancer: "…that it may help and contribute to healing." Prayers for his recovery are ongoing at the Holy See.
The 2021 United Nation Climate Change Conference aka COP26 is scheduled for November 1-12, 2021 in Glasgow, United Kingdom. At the meeting, Glasgow will likely be populated with 25,000–30,000 attendees from around the world.
Will Pope Francis attend COP26 at Stuart Scott's urgent request?
Already, Cardinal Turkson has advised Scott that Pope Francis will likely send a pre-recorded message; hopefully, he can also attend.
Scott's tireless efforts over twelve years of strategic work with the Holy See are coming to fruition more so than ever before via a request by Cardinal Turkson's Dicastery for Mr. Scott to source an intern in Ecological Economics for the Holy See.
Ever faithful and deeply spiritual, Stuart Scott carries a small Saint Francis cross and regularly communicates via meditation and prayer with Archangels Michael and Raphael.
His widely endorsed Directive brings science and religious faith together, which propitiously led to an unexpected introduction to the dean of climate science, James Hansen, the world's leading climate scientist and former director of NASA Goddard Institute for Space Science, meeting together by happenstance at a restaurant close to the Columbia University campus.
Dr. Hansen avoided attendance to climate negotiations and the Intergovernmental Panel on Climate Change for 20 years until he met Stuart Scott, who convinced him that his criticism of the affairs would have more cache if in fact, he attended the meetings, critiquing from one of the UNFCCC's press conferences.
That chance meeting blossomed into their joining together for attendance at COP21 in Paris in 2015 at the landmark Paris climate accord agreed to by the nations of the world. At the end, Dr. Hansen dismissed the negotiations as "ineffective." The conclusion was far too political, "a sham" in Hansen's words. Nevertheless, Scott convinced him to attend future climate meetings in order to continue legitimately stating his position in opposition to politically motivated sham agreements.
Will Hansen appear at COP26? He has committed to attend if Stuart attends, which is uncertain because of Stuart's cancer. At COP25 he had to be helped onto the stage in a wheelchair. The week prior he experienced chemotherapy treatment.
For the better part of two decades, Stuart Scott has interfaced with Buddhist monks, Catholic priests, bishops, cardinals, and Popes, Hindu Swamis, Sikh Granthi, Christian ministers and scientists to support efforts to save the world from humanity's carelessness and ignorance, which, far and away, is the most potent adversary of the factual evidence as discovered by science.
Stuart has made the ultimate sacrifice. In that regard, he believes that the extreme levels of continuous stress associated with his work likely brought on his cancer. He has achieved major accomplishments all the while without outside financial support beyond his own dwindling lifetime savings.
Stuart Scott's mission is an important one. It is serious work. It is tough work. It is thankless. Yet, he does it… the most challenging thankless work in the world.
Thanks, Stuart!
Postscript: FacingFuture.TV recently announced the launch of a special event, which Stuart helped organize, on January 9th, 2021 in which the Dalai Lama and Greta Thunberg will join together with leading scientists to discuss five short films entitled Climate Emergency: Feedback Loops narrated by Richard Gere.
Details at http://FacingFuture.Earth/
28.12.2020 – US, United States – Mark Lesseraux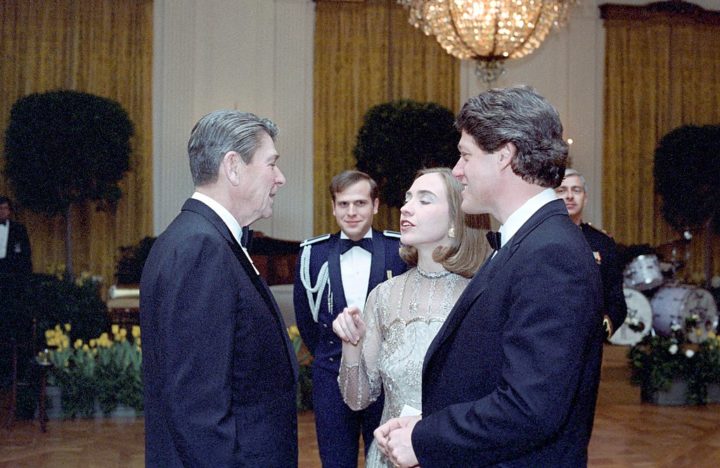 Many people feel confused by the word "neoliberal". It's understandable that they're confused. The term "neoliberal" is an odd and confusing piece of language that is very often conflated with the term "liberal". They are not the same thing.
In the United States, the terms "liberal" and "left" are quite often used synonymously. Since the mid 1930s, generally speaking, the liberal left have been proponents of the social-economic values and policies that flowered out of The New Deal under FDR. Things like equal opportunity, social safety nets, public education, social security, etc., have all been core concerns for US liberals, arguably up until very recently. This definition of liberalism differs quite a bit from what it means to be a liberal in England.
Although the roots of classical liberalism date back to the late 18th century the term's definition differs depending on where and by whom it's being used. For instance, in England the meaning of the word "liberal" is very similar to what it was two hundred years ago. Economic liberalism in England means that the economy is best left alone and that social and political concerns should be kept at a distance from the supposedly self-corrective mechanisms of the "free market". The French term "laissez-faire", which means to let it be, is the central tenet of classical economic liberalism. This is pretty much the opposite of what liberalism has come to mean in the US.
In the late 1970s in England and in the early 1980s in the US, there was a resurgence of the English version of economic liberalism. This resurgence manifested in the administrations of Margaret Thatcher in England and Ronald Reagan in the US. A central feature of the form this ideology took was to demonize the "liberal left" institutions that lifted the US out of social and economic despair forty years earlier. Things like labor unions, social safety nets and taxation of the wealthy were all put on the chopping block. In their place came the privatization of public institutions, the deregulation of markets and a shifting of the burden of taxation away from the very wealthy squarely onto the shoulders of the middle class and the poor. This shift in policy, which was initially pushed forward by conservative Republicans in the US, was later coined "neoliberalism".
To add to this confusion of terms and factions, in the early/mid 1990s the Democratic Party in the US began discarding its liberal left-of-center ideology and started adopting the policies of "neoliberalism". In fact, many consider the Clinton era (1992 – 2000) to be the steroid era for neoliberalism. Under the direction of Alan Greenspan, who was also the main economic advisor to both Nixon and Reagan, the Clinton administration all but did away with restrictions on corporate monopolies in the areas of international trade, the media, the prison system and the banking system. The last two decades of the twentieth century, the Reagan-Clinton era, basically amounted to a neoliberal coup.
By the year 2000 the liberal left of center governmental policies of the US Democratic Party had been largely abandoned in favor of neoliberal policies. Since that time we have endured two major economic collapses (in late 2000 and in early 2008) and a near complete takeover of all major US institutions by corporate monopolies during the Bush, Obama and Trump years. As for President elect Joe Biden, his core positions and proposals are in lock-step with pretty much all of his six neoliberal predecessors.
In fact, with the exception of less than a handful of outliers, EVERY current US politician in the upper tiers of government is more or less a proponent of the neoliberal ideology. What we have witnessed in the 21st century so far is the triumph of neoliberalism and the fall of the US liberal left.
The result of all of this activity has been what essentially amounts to an unspoken unification of the Republican and Democratic parties' basic ideologies when it comes to economic and, consequently, military policies. The mainstream news media, who due to neoliberal deregulation have become spokespeople for their multi-billionaire corporate employers, never speak of this fusing of ideologies. Instead the largest cable news networks like MSNBC, Fox News and CNN all play the game of focusing the public away from the economic and military collusion of the mainstream Democrat and Republican parties.
These corporate politicians and media servants of super-wealth have thoroughly confused the public by directing their attention toward peripheral differences and sensationalism with the aim of constantly stoking resentment between the "left" and the "right". This propagation of confusion has, up until now, maintained the division between the increasingly marginalized masses of the supposed "left" and "right".
It will be interesting to see what transpires when this divisive corporately driven ruse is ultimately seen through by an increasingly disenfranchised general public. It will be fascinating to be a part of what happens when the phantasmal line between the forsaken "left" and the forsaken "right" finally dissolves, and we unite in a common struggle to save our shared destiny.
26.12.2020 – New York City – Amy Goodman
This post is also available in: Spanish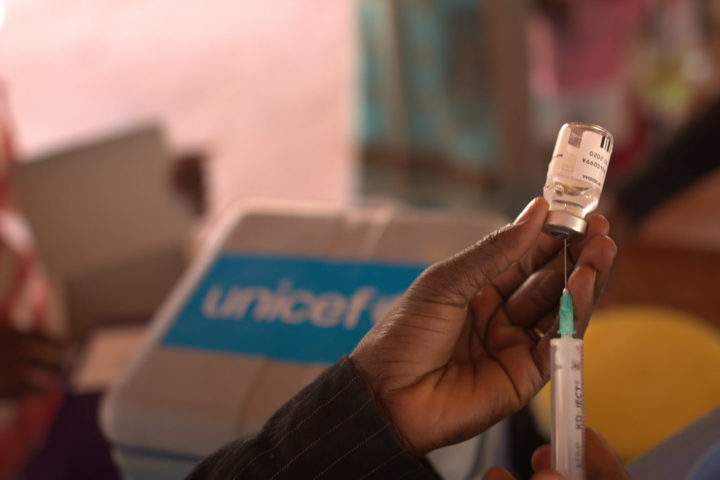 The Winter Solstice, the darkest day of the year, has passed, but the darkest days of the coronavirus pandemic are likely still to come. COVID-19 has killed more than 320,000 people in the U.S., with almost 18 million cases. Deaths and hospitalizations shatter records on a daily basis. While two vaccines have been approved for use in the United States, initial shipments are falling short of the expected doses. African American, Latinx and Native American communities have been hit disproportionately hard by the pandemic, suffering a convergence of systemic racism, lack of access to adequate health care, and, all too often, proximity to pollution sources that heighten the risks posed by COVID-19.
"What we should focus on is equity distribution," Dr. Taison Bell, critical care and infectious disease physician at the University of Virginia in Charlottesville, said on the Democracy Now! news hour, not long after receiving his first shot of the Pfizer vaccine. "Thinking about our highest-risk providers…providing frontline COVID care."
Dr. Bell, who is African American, explained in a New Yorker Magazine interview how, during the protests that exploded following the killing of George Floyd by Minneapolis Police in May, he was torn between his duties as a doctor and as a citizen: "Two competing factors, racism and COVID, are killing my community. It feels really unfair that I can't fight both at the same time."
Dr. Bell, on Democracy Now!, described a disturbing detail of the Pfizer-BioNTech vaccine distribution:
"Meharry Medical College and their affiliate hospital, Nashville General, were skipped over for the initial Pfizer vaccine shipments. Meharry is the nation's largest private, historically Black academic sciences center. They've been leading on the front combating COVID-19, and their workers are extremely high-risk. Not only that, their president and CEO, Dr. James Hildreth, is on the advisory committee to the FDA that initially reviewed and approved the vaccine."
Meharry, founded in 1876 during Reconstruction, is also running its own vaccine trials, recruiting people of color to participate to ensure that any vaccine approved is also safe for these heavily impacted communities.
A recent poll by the Pew Research Center found only 42% of African Americans are inclined to get the vaccine, compared to over 60% for whites and the Latinx population.
"Vaccine experiments that have been unethical and exploitative, especially in the developing world, have caught the attention of African Americans and others [and] have been very troubling," Harriet Washington, medical ethicist and author of "Medical Apartheid: The Dark History of Medical Experimentation on Black Americans," said on Democracy Now!
Among the examples she documents is the notorious Tuskegee syphilis experiment. From 1932 until 1972, the U.S. Public Health Service promised 400 African American men treatment for syphilis, then lied to them, injecting placebos. The authorities then studied how the disease progressed when purposefully left untreated. Many men died.
Harriet Washington also details the enthusiastic smallpox vaccination experiments conducted by Thomas Jefferson — on his slaves. In 1801, Washington writes, "Jefferson spent that summer vaccinating two hundred of his family's and his neighbors' slaves. Only after they escaped illness did Jefferson inject his white family at Monticello."
Dr. Taison Bell moved to Charlottesville just before the "Unite the Right" white supremacist rally in 2017, which was protesting the proposed removal of a statue of Confederate General Robert E. Lee. One anti-fascist counterprotester, Heather Heyer, was killed by a white supremacist, and scores were injured.
This week, as Dr. Bell received his shot of coronavirus vaccine, the Commonwealth of Virginia replaced its statue of Robert E. Lee in the U.S. Capitol's Statuary Hall with a statue of a Black woman, Barbara Johns. As a 16-year-old in 1951, Barbara Johns and other African American high school students organized a strike in rural Prince Edward County, Virginia, protesting their grossly unequal school facilities compared to those provided for white students. Their case was taken up by the NAACP, then combined with others in the landmark Brown v. Board of Education Supreme Court decision, ending official school segregation in the U.S.
"It's not lost on me that I work at an institution that was founded by a member of society who was highly esteemed but thought that people like me were unworthy of being educated," Dr. Bell said on Democracy Now!, referring to the University of Virginia's founder, U.S. President Thomas Jefferson. "We have to take down our symbols that are honoring legacies that do not agree with the true nature of American democracy," he added, "But we also have to make sure that our actions speak for our words…focusing on equitable distribution, thinking about Black and Brown communities from the outset."
Health equity means free and fair distribution of COVID-19 vaccines and treatments. Anything less will be yet another monument to racism in America.
The original article can be found on our partner's website here