You are currently browsing the daily archive for November 12, 2020.
Maurizio Benazzi by www.quaccheri.it
Yep — down it went.[Trigger Warning: Quaker jargon ahead] I'm just finishing a book about the demise of North Carolina Yearly Meeting, which came about in 2017 after the group's 320 years of existence. [Watch for a book announcement soon.] That long, unQuakerly process was covered in detail in this blog as it unfolded, and…

Hugging the Extremes: Carolina Quakers & the 2020 Election — A Friendly Letter
10.11.2020 – Prensa Latina
This post is also available in: Italian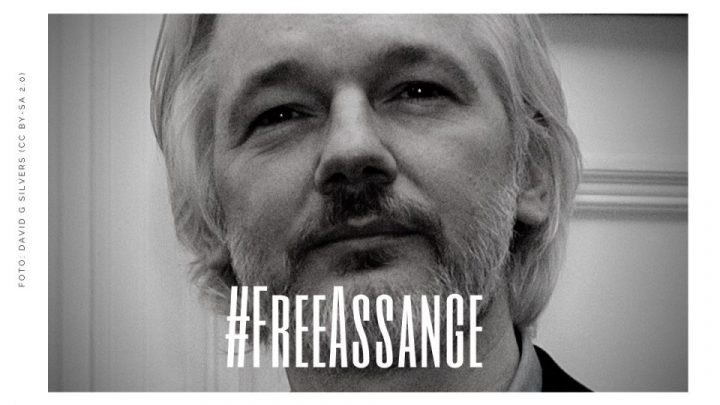 The national Union of Journalists in the UK (NUJ) urged the rest of the country's labor unions to mobilize in order to prevent WikiLeaks founder Julian Assange´s extradition to the United States, NUJ disclosed today.
It is critical to campaign to oppose Mr. Assange's trial and extradition, a matter of deep concern among progressive forces, and the unions are the only ones capable of doing so, Michelle Stanistreet wrote to the NUJ Secretary-General.
The United States is seeking to extradite Assange, who has been imprisoned in UK since his April 2019 arrest at the Ecuadorian embassy, to try him on 17 counts of espionage and one of conspiracy to commit hacking, resulting in 175-year sentence.
The indictments are based on WikiLeaks' publication of thousands of secret files that uncovered war crimes committed by US troops in Iraq and Afghanistan, and compromising assessments made by the US State Department diplomats of other governments and political leaders.
In this regard, the NUJ stated the charges against the Australian journalist are seeking to criminalize an activity that is part of their daily work, since they are aimed at collecting information to share about incompetence, corruption and illegalities.