You are currently browsing the monthly archive for November 2020.
30.11.2020 – Beyond Nuclear International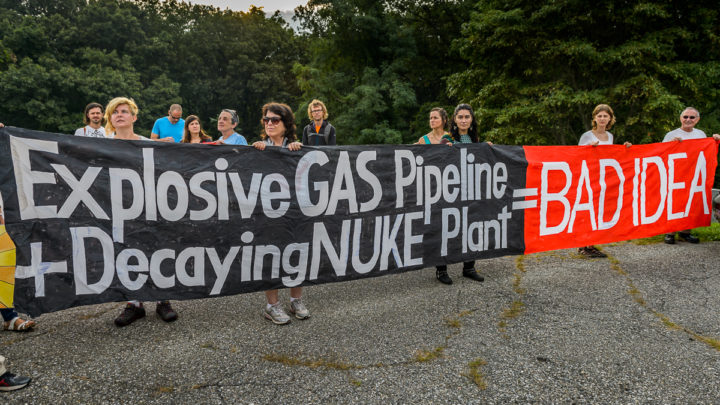 Closing Indian Point will speed action on climate change, not hamper it
By Marilyn Elie and Linda Pentz Gunter
Next spring, the last working nuclear reactor at the Indian Point Energy Center on the Hudson River, 30 miles from Manhattan, will power down. At least 20 million people in the 50-mile radius of the 40-year-old nuclear generator can sleep more soundly. Future generations will thank us for no longer producing high-level radioactive waste that will bedevil the country and our community for years to come.
But, as that April 30, 2021 Unit 3 closing date approaches, some have called for New York governor, Andrew Cuomo, to keep Indian Point open. (Unit 2 closed permanently on April 30, 2020. Unit 1 closed on October 31, 1974 due to serious technical failures.)
The first thing to note is that the governor has no legal authority to either close or open a nuclear reactor. And while the U.S. Nuclear Regulatory Commission (NRC) can order a reactor closed in case of danger, it cannot order the license holder to keep a reactor running. That's a decision taken by the reactor owner, in this case, by Entergy, which owns the Indian Point plant.
In New York's deregulated energy market, corporations close down generators that are not making a profit — and that is exactly what Entergy has done with all six of its nuclear reactors in the northeast. The company is retreating south, where they have a monopoly and do not have to worry about competition.
The chief — and really only — argument made in favor of keeping Indian Point running is the false notion that its output will automatically be replaced by natural gas, which is of course counterproductive to addressing the urgency of climate change.
Natural gas is still cheaper than nuclear power, but it's not actually where things are going when reactors close (see California and Nebraska, both replacing closed reactors with renewables).
In fact, according to a recent analysis by Amory Lovins, it only happens for political reasons: "Replacing a closed nuclear plant with efficiency or renewables empirically takes only 1–3 years. If owners don't give such advance notice — a common tactic to extort subsidies by making closure more disruptive — more natural gas might temporarily be burned, but then more than offset over the following years by the carbon-free substitutes."
In other words, gas cannot compete in the long term with the rapidly falling price of renewables. Lovins contends that the gas infrastructure that is going in all over the country will eventually be a stranded asset by 2034 and a drain on the companies that are building them. The Rocky Mountain Institute concluded in a recent report that "the role of gas as a 'bridge fuel' is behind us."
The advocates for keeping Indian Point open say they are concerned about what they see as loss of low carbon electricity that was generated at Indian Point around the clock. But it is a mistake to view nuclear as a carbon-saver.
Nuclear power is certainly not carbon-free, and arguably not even very low-carbon when looking at the entire cradle-to-grave fuel chain, essential when calculating the true carbon footprint of any fuel. For nuclear power this means from mining uranium to disposing of the high-level radioactive waste.
To that must also be added decommissioning, another high carbon-emitting phase in the nuclear fuel chain, and on which a shuttered Indian Point must now embark.
Decommissioning means cleaning up the property in a prompt, safe manner and returning it to a greenfield that can go back on the regular business tax rolls. Rapid decommissioning at Indian Point could take from 12 to 15 years or even longer but must be done safely and securely.
But at Indian Point there's another challenge: The AIM gas pipeline, which traverses the Indian Point nuclear site, presents the threat of a possible rupture and explosion which could engulf the spent fuel pool. And while the NRC must supervise anything that is radioactive during decommissioning, the agency has no authority over the pipeline.
Instead, it is Holtec, the company that is in line to do the decommissioning, that will take the lead for the rest of the work, and therein lies yet another problem. Holtec is a big international corporation based in New Jersey that, as described by ProPublica, "won the second-largest tax break in New Jersey history" and then "gave a false answer about being prohibited from working with a federal agency in sworn statements made to win $260 million in taxpayer assistance for a new plant in Camden." Holtec's Canadian partner, SNC-Lavalin, is currently barred from any contracts with World Bank projects until 2023 due to bribery and corruption.
Decommissioning Indian Point is a mammoth undertaking, and the fact that the company chosen to do it has a track record of fraud is worrisome. To ensure that New York State taxpayers are not stuck with a big bill when the Decommissioning Trust Fund runs out, a New York State Decommissioning Oversight Board needs to be established. Its members must represent the wide range of people in the community, with the Village of Buchanan, where the reactors are located, given a prominent seat at the table. This community will suffer the most financially from the closure as they lose a significant part of their tax budget.
Other agencies such as the New York Department of Environmental Control and the U.S. Environmental Protection Agency will also be involved. That could mean that some of the buildings may remain on the property, since they do not fall into existing decommissioning criteria. The irradiated fuel rods will remain as current law requires but will be put in dry cask storage. Entergy estimates that when all of the fuel rods are in dry casks they will take up the area of approximately two football fields.
Eventually, that waste could leave the site. Again, this involves challenges and risks, as there is nothing safe or simple about any phase of the nuclear fuel chain.
Transporting high-level radioactive waste on our roads, rails and waterways, through villages, towns and neighborhoods, is asking for trouble. Accidents, fires or even deliberate attacks are all possibilities.
At present, the only two destinations under consideration to take this waste, both fiercely opposed locally, are so-called interim sites in Texas and New Mexico. Both sites are also facing legal challenges as the Nuclear Waste Policy Act currently prohibits the establishment of an interim nuclear dump until a permanent location is available. Uncoincidentally, Holtec is the owner of the New Mexico dumpsite and is hard at work trying to change the law so that the company can transport high level radioactive waste there.
Sending radioactive waste to an "interim" site would of course necessitate moving the waste again to permanent storage at a later date, when the waste casks would be older and likely damaged.
Communities around Indian Point should think very hard about this prospect. After all, sending our high-level radioactive waste to contaminate another community that does not want it is undemocratic and some would say immoral.
New York is poised to make great strides in decarbonizing the state's economy through the recently passed Climate Leadership and Community Protection Act. People in different regions of the state are meeting now and figuring out how to achieve the high goals set by this law. Community groups have been formed and are in the process of reaching out to others. Hopefully many New Yorkers will look for an opportunity to participate. Things must change. The regular and accustomed path of business as usual using fossil fuels will not suffice if we are to hand over a livable planet to future generations.
Marilyn Elie is a member of the Indian Point Safe Energy Coalition. Linda Pentz Gunter is the international specialist at Beyond Nuclear and writes for and edits Beyond Nuclear International.
Headline photo by Erik McGregor.
28.11.2020 – Human Wrongs Watch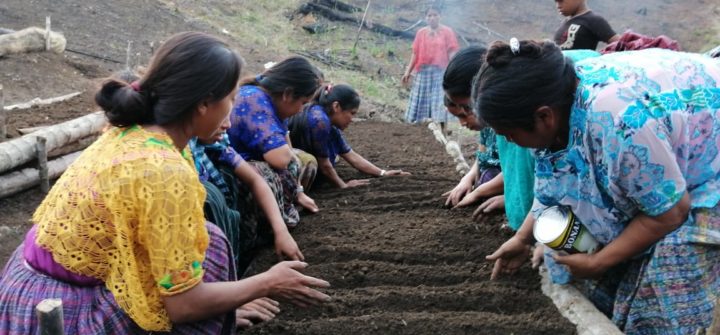 By Silvel Elías – IWGIA
Injustice regarding the validity of ancestral knowledge has been one of the many racist practices established by the colony. For five centuries, a systematic attack has persisted, in a bid to bring an end to the creation, conservation and transmission of the knowledge of native peoples.
In recent decades, religious fundamentalism has rebooted this symbolic violence to divide Indigenous communities and benefit from the installation of extractive projects and large-scale agricultural monocultures.
Epistemic violence is a consequence of epistemic injustice, that is, the structural prerogative that a system of knowledge, self-perceived as more accurate and valuable, has over another system of knowledge, which it deems to be inferior and uncertain.
Epistemic violence exists when methods have used that lead to the extermination, annulment and destruction of certain knowledge and its bearers, reaching the extreme of their irrevocable loss, as epistemicide.
There are several examples of such epistemicide: the destruction of Indigenous spirituality, the loss of native languages, the disuse of certain productive or food processes and the replacement of Indigenous forms of governance and natural resource tenure.
Primarily, if this is due to pressure from the dominant powers. Under these premises, an attempt is being made to address the epistemic implications brought on by the death of the Mayan Q'eqchi' Indigenous healer and spiritual guide, Domingo Choc.
Five centuries of epistemic violence
The destruction of Indigenous knowledge, spirituality and territories that began five centuries ago with the European invasion of the New World – which colonialism then turned into the Third World or Underdeveloped World – is an expression of epistemic violence that has since been used by Western powers to expand their domain and plunder the material and immaterial assets of subjugated peoples.
Epistemic violence employs apparent subtle methods, for example through education, religion, politics, social integration and development projects. Nonetheless, it also implements violent methods, such as corporal punishment, criminalisation, lynching and genocide.
It is common knowledge that Spanish missionaries, bearing the flag of the inquisitors, arrived on these shores to contribute to the conquest and civilisation of peoples they considered to be savages.
And so, they dedicated their efforts to destroying all cultural and spiritual manifestations of the Indigenous Peoples who, through incomprehension, deemed their actions to be witchcraft: Bishop Diego de Landa burned most of the Maya Codices in the Yucatan community of Maní, Hernán Cortés executed Moctezuma and Pedro de Alvarado burned the K'ichés rulers, Oxib Kiej and Belejep Tzi' alive, during his invasion of the Q'uma'rkaj capital and executed the Kaqchikel Kají Imox ruler in a bid to quell the rebellion.
Throughout colonial – and later national state – domination, cases of violence against authorities and community leaders fighting the dispossession of their territories and destruction of their knowledge and beliefs, have been replicated.
A clear intent to annihilate the bases that sustain the life of the people: the genocide and massacres during the Guatemalan internal armed conflict between 1960 and 1996; the 1936 execution of seven Indigenous mayors of Nebaj during the dictatorship of Jorge Ubico; the 1932 massacre that almost led to the extermination of the Indigenous people in El Salvador; the assassination of 20 Guatemalan spiritual leaders in the last 18 years; the recent assassination of two Indigenous leaders in Costa Rica; and the thousands of Indigenous people throughout the continent who have been killed for defending their cultures and territories.
It is not just a matter of criminal acts against specific individuals, but instead a systematic attack on the ways in which the knowledge of Indigenous Peoples is produced, preserved and transmitted.
The aim being to impose on them, other ways of knowing, thinking and believing, in a clear manifestation of epistemic inequality, where Indigenous knowledge (mis-named as traditional or popular knowledge) is undermined for its alleged lack of scientific rigour or punished for being superstitious and for violating the beliefs of official religions.
From this point of view, the extrajudicial execution of Domingo Choc is not an isolated case committed by a small group of members of his own community, but is part of a long history of epistemic violence.
This violence, perpetrated through religion, politics, law, education, science, technology and development projects, has had multiple consequences: the undermining of the Indigenous cosmovision and spirituality; the abandonment of the Mayan calendar; the replacement of native agricultural crops with improved varieties; the conversion of communal forests into protected areas; the subordination of Indigenous midwives and therapists to the public health system; and the kidnapping, folklorisation and commercialisation of ancestral knowledge and cultures.
Religious fundamentalism as epistemic violence
Religions, above all Catholic and Evangelical, compete for the souls and goods of the communities and also demand that the Indigenous people abandon their ancestral beliefs, in order to then impose a theocentric and eschatological vision on them. This means a perspective that opposes their worldview; one based on balance, respect and harmony with Mother Nature, that is, a holistic view of life.
Over the past four decades, neo-Pentecostal sects have gained more influence in politics and economy in several Latin American countries, assuming a major role in Brazil's, Bolivia's and Costa Rica's electoral campaigns. In Guatemala, they were used as a counter-insurgency strategy during the internal armed conflict, particularly by the government of José Efraín Ríos Montt, which was when the most atrocious massacres took place.
Within this context, to save their lives, thousands of Indigenous people were forced to convert to evangelism, testifying to prosperity for having abandoned paganism, witchcraft and their traditional heritage.
Many of the sacred Mayan sites have been literally taken over by these sects to conduct their own celebrations. This has been the case at Cerro Quemado, an ancient sacred Mayan site located in Almolonga, an eminently Indigenous K'iché village, where 90 percent of the population is said to have converted to evangelism.
Epistemic strategies of the State
Meanwhile, the education system wipes out ancestral knowledge by not including it in its syllabuses. Far from respecting the heterogeneity of knowledge, the bilingual system reduces itself to classes only being taught in the mother tongue during the first years of study and from then on official content is imposed on the students, without any geographical or cultural contextualisation.
Nor are there any opportunities for intercultural bilingual teacher training, since this course was shut down a couple of years ago, including the five rural teacher training colleges that provided this orientation. Technical training for Indigenous people and university offerings are practically non-existent, except for the recent creation of the Indigenous universities of the Ixil and Kaqchikel peoples.
There is no investment whatsoever in science and technology to recover, promote and protect the ancestral knowledge systems. Instead, appropriation and epistemic subordination of this millennial wisdom by academic centres in disciplines such as ethnobotany, ethnomedicine, agroecology and ethno-development prevail.
In recent decades, global forums on biodiversity and climate change have argued with increasing conviction that the ancestral knowledge of Indigenous Peoples, which is based on balance and harmony with Mother Nature, is fundamental to halting the imminent disaster that looms over our planet. Similarly, they encourage the understanding, recovery, protection and practice of Ut'z Kaslemaj, or "to live well", a principle adhered to since ancestral times.
However, the Indigenous Peoples contest that they are not being taken into account in the decision making on climate and biological diversity, the epistemic inequality involved in the dispossession of their knowledge and the use of their territories for the implementation of projects in the name of climate change that ultimately never benefit them.
The consequences of epistemic injustice in Guatemala
Along with the community governance structures and their inherent ancestral knowledge, Indigenous territories have been plundered and dispossessed to make room for extractive projects and large-scale agricultural monocultures.
The lowlands in the north of the country, where the community of Domingo Choc is located, have witnessed the most gruelling effects of neoliberal extractive expansion: from threats and violent practices to the dispossession of land from peasant families and entire communities.
This region in particular demonstrates the depopulation of several communities, in whose territories giant oil palm plantations and cattle pastures have been set up, without the government having the institutional capacity or the political will to regulate these transactions. And much less, to protect communal tenure systems.
A report by the Guatemalan Human Rights Ombudsman, Augusto Jordán Rodas Andrade, highlights that in 2019 alone, there were 327 attacks and 39 murders of Indigenous people who defend their collective rights to land and ancestral territories, especially in cases related to installation without consultation of mining and hydroelectric projects.
Although the Political Constitution of the Republic does include, in Article 67, the protection of the lands of Indigenous communities, in practice, the State does not have the administrative or legal mechanisms to put this mandate into effect. Even though it has upheld ILO Convention 169.
In recent months, the Constitutional Court has ordered the suspension of three of the largest mining projects in the country, due to their failure to comply with consultation protocols with the Indigenous Peoples.
In the case of the Xinca people, the mining company argues that this mechanism is not applicable, given that there are no Indigenous inhabitants in the area, despite many cultural studies and data from the latest population census confirming otherwise.
On the other hand, the mining, hydroelectric, construction, oil and agricultural monoculture companies have skilfully succeeded in creating a divide within the communities, setting those in favour against those who oppose the projects.
It is a strategy of domination, where dominant interests create and sustain alliances with local actors who benefit from the influx of capital into the territories they control, transforming and attracting community loyalties in their favour to facilitate territorial control.
On the legal front, Congress has delayed the approval of several bills that are of interest to Indigenous Peoples, which include laws on land regularisation and on Indigenous communities. In the failed attempt at a state reform, it was not even possible to include the recognition of Indigenous jurisdiction into the justice system, another example of the systemic racism which prevents the appreciation of all knowledge and mechanisms of Indigenous communities for the administration of justice.
At an administrative level, the State undermines the community authorities, devaluing their role or replacing them with the so-called Community Development Councils, two entirely different concepts.
The first is in charge of the administration of justice and community coexistence, and the latter is tasked with the management of public works and community services. Uniting both local institutions into one, constitutes an epistemic inequality that degrades the value and credibility of ancestral knowledge and authority.
Epistemic violence and the assassination of Domingo Choc
The devaluation of the ancestral community authorities' role in recognising and dealing with a case of grievance (such as the accusation against Domingo Choc), explains why this case has not been resolved by local authorities and why the perpetrators have disregarded the calls for reason made by other members of the community.
The unfortunate assassination of Domingo Choc should not be seen as an isolated act, but as part of the epistemic violence against the knowledge of Indigenous Peoples. There is an effort to destroy knowledge and beliefs that differ from those of the epistemic Western dictatorship. Partly because of their lack of understanding, but mainly because they pose a threat to the strategies of control and plundering of the territories.
Several analysts have asked themselves how much ancient wisdom was lost with the passing of the healer and spiritual leader Dominic Choc. We may never know. But the question we must ask ourselves is: What commitments should be made by the government, in order to bring an end to the epistemicide against the Indigenous Peoples?
---
Silvel Elías is a Maya K'iché Indigenous, originally from Totonicapán (Guatemala). Professor at the School of Agronomy of the University of San Carlos in Guatemala, where he directs the Program of Rural and Territorial Studies (PERT-FAUSAC).
IWGIA – International Work Group for Indigenous Affairs – is a global human rights organisation dedicated to promoting, protecting and defending indigenous peoples' rights.
26.11.2020 – Asia – Independent Media Institute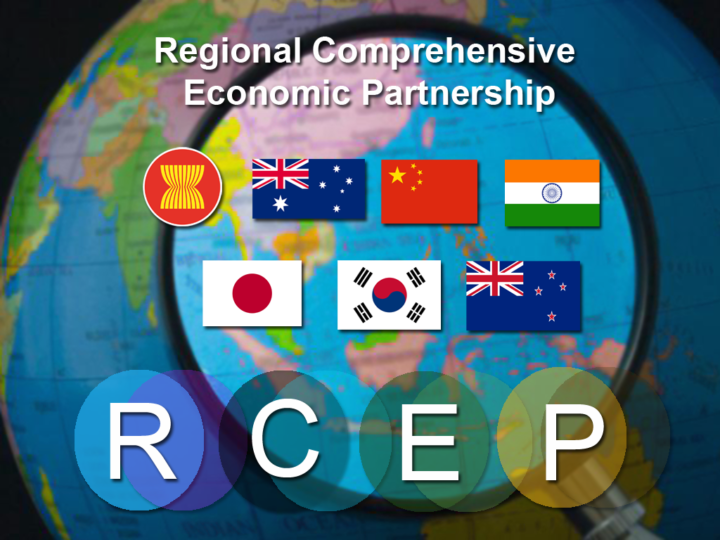 By Vijay Prashad and John Ross
On November 15, 15 Asian and Pacific countries signed an agreement known as the Regional Comprehensive Economic Partnership (RCEP) that unites 30 percent of the global population and 30 percent of global gross domestic product (GDP). The entire trade area, which runs from New Zealand to Japan and across the length of China, brings together a range of industries, from mining to high tech, and 2.2 billion consumers. Around 90 percent of tariffs will be cut, and customs procedures will be simplified.
It is significant that China is at the heart of this agreement. From 2005 to 2015, many of these countries had negotiated the Trans-Pacific Partnership (TPP), which was a process driven by the United States to isolate China from the Pacific Rim countries. U.S. President Donald Trump withdrew his country from the TPP, which mothballed it; he favored a more direct "trade war" against China. Meanwhile, at a summitin 2011, finance ministers from across Asia welcomed a proposal from China and Japan to begin negotiating the RCEP, a far larger agreement that was opposed by the United States. Now, it is the RCEP that has been signed, while the TPP languishes without the participation of the United States. There is so far no evidence that the new U.S. government led by Joe Biden would try to revive the TPP.
India had joined the RCEP negotiation process in 2011 but withdrew in 2019. The public view is that India's government responded to domestic manufacturers, particularly the generic pharmaceutical industry, but it is more likely that India decided not to antagonize Washington. There are more reasonable concerns about the problems of unemployment generation in certain countries as a consequence of trade liberalization.
Major U.S. allies such as Australia, Japan, and New Zealand are party to the RCEP. Both Australia and Japan are members of the U.S.-led Quadrilateral Security Dialogue (or Quad), which is a military alliance against China that includes India. For both Australia and Japan, the economic benefits of the RCEP led them to join regardless of its political implications; New Zealand, which, like Australia, is part of the Five Eyes intelligence alliance with the United States, also joined purely for realistic economic reasons. This is—nonetheless—a major political blow for the United States and the cold war it has attempted to impose on China.
This article was produced by Globetrotter.
26.11.2020 – Heidi Meinzolt
This post is also available in: German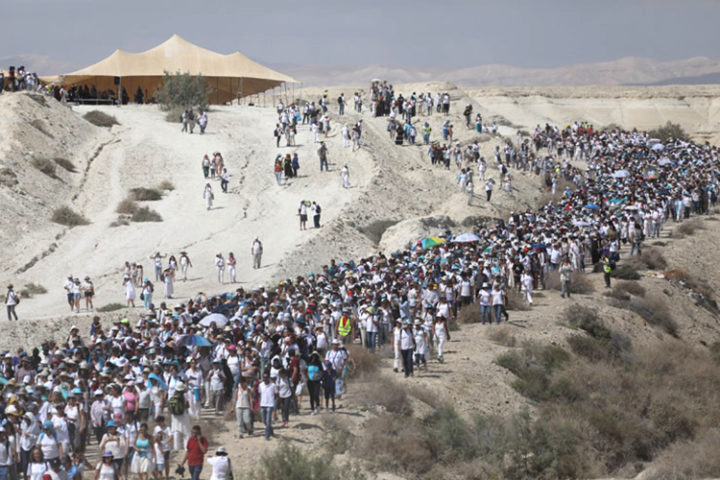 Mutual learning from ongoing conflicts is a challenge for women to participate equally in conflict resolution and the defense of rights.
Women in the region are fully aware of the continuity of "political confrontations", the latest was experienced between Armenia and Azerbaijan and the non-recognized territory of Nagorno-Karabakh. They see the multiple human suffering of civil society, women and children exposed to violence and military destruction, forced to abandon their homes for an uncertain future in displacement, difficult humanitarian survival, and numerous losses of their beloved ones, hopes and freedoms.
Women have been committed to peace in the whole region for many years now as early warning activists in awareness campaigns against fake news and political hazarders spreading hate, mistrust, discrimination, using populist and nationalistic views. In the face of almost insurmountable logistical and emotional obstacles, they organize international and cross-border cooperation for (humanitarian) aid against the spread of poverty. They also mobilize against corruption and attacks by authoritarian power politics. They are united by the desire to overcome nationalist tensions and ethnic divisions, or at least to learn to live with them and to build democratic structures with meaningful participation of women and youth.
There are numerous examples: environmental projects taking climate change seriously and learning about transnational challenges. Women from our partner organization "Democracy today Armenia" look back on 25 years of activism for peace and human rights. They trained young activists and youth groups in Armenia, Nagorno-Karabakh and the whole Caucasus region (including Georgia, Chechnya, Ossetia and others) to bridge gaps, to learn about "the other", to live without or less fear and to get involved in civic and cultural activities, from nature protection to developing peace narratives.
Armenian women contributed largely to the success of the velvet revolution leading to the end of an autocratic and corrupt government and to democratic reforms, acting successfully also in coping with the Covid-19 pandemic.
Since the war broke out, the narrative and the societal debate has changed – as it always does in war times. The militarisation of the public discourse, fear, old and new traumata turned into nationalistic rhetoric, allowed open violence in the streets, multiplying the effects of fear and aggression in a vicious circle whose dynamic is difficult to stop.
Women moved from secondary roles collecting and sewing clothes, baking, distributing clothes, working as medical personnel and aid workers to the ones who went to protect their families and independence. Many women explained that they went with their sons and husbands, brothers, not to follow a military call but to protect their democratic achievements, their rights and existence as a nation.
It happened that women advocating for peace and non-violence were partly considered traitors – a well-known phenomenon in crisis times. The democratic regimes trembled and many international partners, states, multilateral institutions remained widely absent from conflict intervention, and even did not protest much against the involvement of mercenaries and cluster bombs. There was no explicit negotiation with the MINBSK group nor a personal intervention of UNSG Guterres due to the violation of the ceasefire. After some days under the cease-fire negotiated by Russia, slowly the situation is calming down, but the situation is fragile. Refugees urgently need assistance, war crimes will be documented, destruction of houses, cultural monuments and infrastructure registered. Slowly international dialogue and cooperation about short and long-term solutions begin. All this makes daily life very difficult.
Women peace activists across the whole Caucasus and on all sides of the conflict lines in the region have been involved for a long time in peace processes – not just formal ones. As always, at least in frozen conflicts, they have been severely neglected by international stakeholders. But it is they who brought and still bring local experiences together with international experts in peacebuilding and human rights activism and who invest in the training of young peace activists. My personal experiences of the last three years with the yearly women's Peace Conferences linked to an award to young women organized by Democracy today Armenia are a wonderful example of inspiration, coming out of bringing local to global expertise and back, exchanging knowledge, emotions and sensitivity. It gives strength and voice to feed new perspectives into international and multilateral institutions such as OSCE, ODIHR, CSP, to connect with the Council of Europe, EU, and UN. Through the respective networks involved (such as CSP (1) WG, WILPF (2) and many others), this inspiration has a direct influence on national peacebuilding agendas.
Peace processes must involve the voices of those whose daily life is affected by conflict and war crimes, to make the real needs visible and perpetrators accountable. Civil society and, for example, the working group of the CSP [3] are active here because it is about a multi-dimensional approach, (linking security to human rights and the economy) in the implementation of UNSCR1325 and sustainable development as defined in the 2030 goals.
It is now a great challenge, for women in solidarity with the women from the entire region and through conflict regions, to maintain and rebuild contact networks so that long-term conditions are created to avoid a return to frozen conflicts with the constant risk of a new outbreak. A first step is to discuss with women in war, to speak more deeply about their motives, experiences and feelings in order to understand, evaluate and help out of a war-torn dilemma. Respect for different narratives is a basic requirement. And that requires international support.
Committed civil society groups must not allow themselves to be divided by national and/or international interests – especially not under military pressure. In neighboring countries, in Georgia, Azerbaijan, Turkey, Russia, but also in the EU, women support an intergenerational dialogue and confidence- and trust-building measures and dialogues. They stand together for peacebuilding mechanisms, disarmament and de-militarisation.
Our conviction and duty as a CSP Working group is that we respect the diversity of different narratives and local/regional experiences in the spirit of "from local to global and back".
Women are a serious resource for future peacebuilding and care in a long-term perspective that can no longer be neglected.
[1] www.civicsolidarity.org
[2] www.wilpf.org
[3] https://www.civicsolidarity.org/member/1451/working-group-women-and-gender-realities-osce-region
26.11.2020 – Alaska – Common Dreams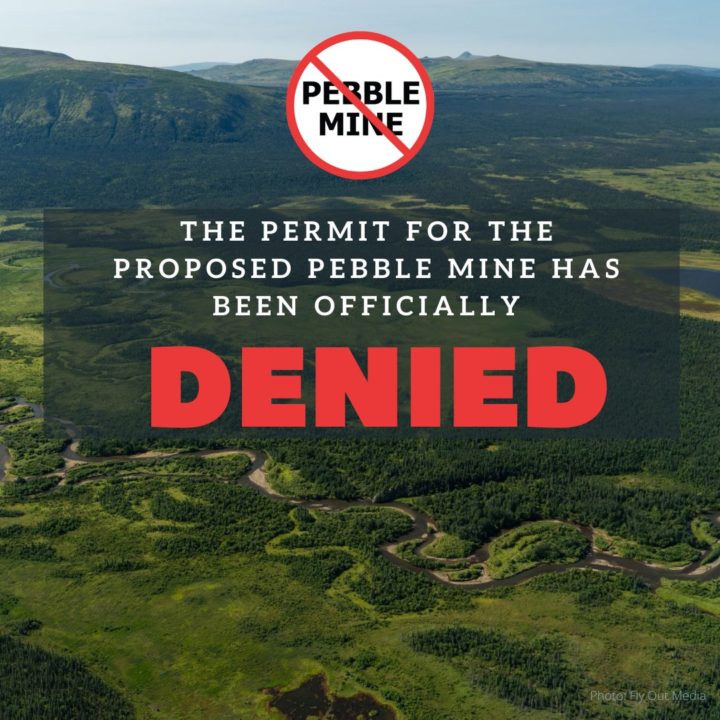 "Sometimes a project is so bad, so indefensible, that the politics fall to the wayside and we get the right decision."
By Andrea Germanos
Environmental campaigners stressed the need for the incoming Biden White House to put in place permanent protections for Alaska's Bristol Bay after the Trump administration on Wednesday denied a permit for the proposed Pebble Mine that threatened "lasting harm to this phenomenally productive ecosystem" and death to the area's Indigenous culture.
In its record of decision on the long-fought industrial gold and copper mining project, the U.S. Army Corps of Engineers cited "Section 404 of the Clean Water Act and Section 10 of the Rivers and Harbors Act," the Anchorage Daily News reported.
"USACE determined that the applicant's plan for the discharge of fill material does not comply with Clean Water Act guidelines and concluded that the proposed project is contrary to the public interest."
The decision was hailed by a chorus of conservation groups. "Sometimes a project is so bad, so indefensible, that the politics fall to the wayside and we get the right decision," said SalmonState executive director Tim Bristol. "That is what happened today."
"The Pebble Mine was always the wrong mine in the wrong place," said Adam Kolton, executive director of Alaska Wilderness League. "The fact that President Trump resurrected and promoted it prior to the U.S. Army Corps of Engineers ultimately denying the permit isn't worth dwelling on," he said, referring to the president's intervention in the matter.
"What matters today," Kolton continued, "is that the world's most productive salmon fisheries are safer and the tribes, fishermen, and communities that depend on a healthy Bristol Bay can breathe a sigh of relief."
World Wildlife Fund previously released a video explaining "why the proposed mine doesn't stand up to a fact check." The group described Bristol Bay as "the lifeblood that sustains every species calling the region home," including harbor seals, hundreds of bird species, and brown bear. The watershed is also critically important to tribes and the salmon upon which they've relied for millenium. Bristol Bay also hosts the planet's most productive salmon fishery.
With such impacts at stake, Marc Fink, a senior attorney at the Center for Biological Diversity, called the rejection "a huge victory for wild salmon, the Iliamna, lake seal, and other imperiled wildlife that call this spectacular place home."
The administration's rejection follows the September release of secret recordings between Tom Collier, CEO of Pebble Limited Partnership, and Ronald Thiessen, president and CEO of Northern Dynasty Minerals, which owns Pebble, that revealed the goal was not a 20-year project the 20-year operation publicly promised by the developers, but instead to create a project of "unstoppable" growth with a timeline of possibly 200 years. The executives instead were looking at "unstoppable" growth and a timeline of possibly 200 years.
The recordings elicited concern from the House Transportation Committee chair Peter DeFazio (D-Ore.) and Chair of the Subcommittee on Water Resources and Environment Grace F. Napolitano (D-Calif.), who wrote last week to Pebble Limited Partnership and the U.S. Army Corps of Engineers.
"From the private discussions revealed by the 'Pebble Tapes,' it seems as though Pebble was dealing with two sets of facts," wrote DeFazio and Napolitano,"one to lure potential investors to the Pebble project and one to alleviate fears of Alaskan Natives, the U.S. Congress, and federal agencies of potential adverse environmental impacts from the mine."
In his statement on Wednesday, Kolton added, "The credit for this victory belongs not to any politician but to Alaskans and Bristol Bay's Indigenous peoples, as well as to hunters, anglers, and wildlife enthusiasts from all across the country who spoke out in opposition to this dangerous and ill-conceived project. We can be thankful that their voices were heard, that science counted, and that people prevailed over short-term profiteering."
Bonnie Gestring, Northwest Program director at Earthworks, accused Pebble of having "tried every trick in the book to push this project through, but the crystal clear science prevailed."
President-elect Joe Biden, for his part, has promised to reject the Pebble Mine.
Gestring urged the incoming administration to "take the next step and use the Clean Water Act to place permanent limits on mining in Bristol Bay to protect the salmon fishery and the communities that depend on it."
Her demand was echoed by Joel Reynolds, senior attorney with the Nature Program at the Natural Resources Defense Council (NRDC).
"The next step is for the Environmental Protection Agency to use section 404c of the Clean Water Act to permanently protect this national treasure from large scale mining for all time," said Reynolds.
One of the advantages of age is finding old jokes one has forgotten about, so they're new again. Like these Quaker gems that just turned up: The Clerk had just worked through an extended monthly business meeting, where unified decisions were hard to come by. After a long silent pause, she glanced down at the…

Transitional Quaker humor: Some New Queries — A Friendly Letter
24.11.2020 – Riccardo Noury
This post is also available in: French, Italian, Greek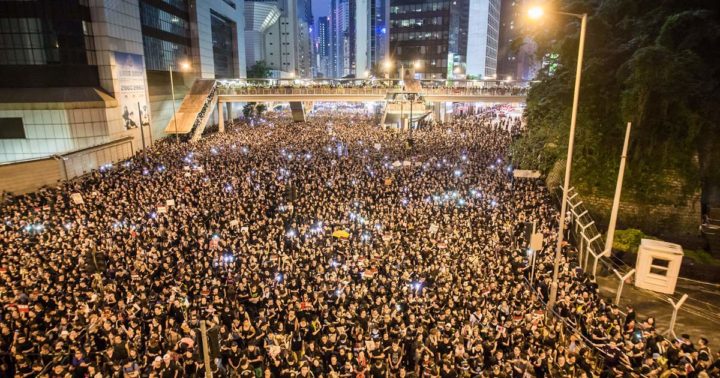 Despite the rapidly worsening situation in terms of human rights, Hong Kong overtakes Italy in about one thing: police officers can be identified by appropriate alphanumeric codes.
They tend to hide them, though. On November 19th, the High Court stated that concealing their codes during the demonstrations that occurred in 2019 proved to be a violation of the Hong Kong Charter of rights.
Actually, the High Courts blamed the police chief of Hong Kong for not adopting and implementing an effective method to make sure that police officers, except those employed in undercover operations, displayed their identification number.
The High Court went even further than that by considering inadequate the current internal investigation procedures about the police violence.
Police officers who cannot be identified and the methods that are lacking to assess individual responsibilities are the perfect conditions to allow impunity.
Hong Kong's High Court seems to have finally realized that.
Translation by Roberta Mereu, from the voluntary Pressenza translation team. We are looking for volunteers!
23.11.2020 – Human Wrongs Watch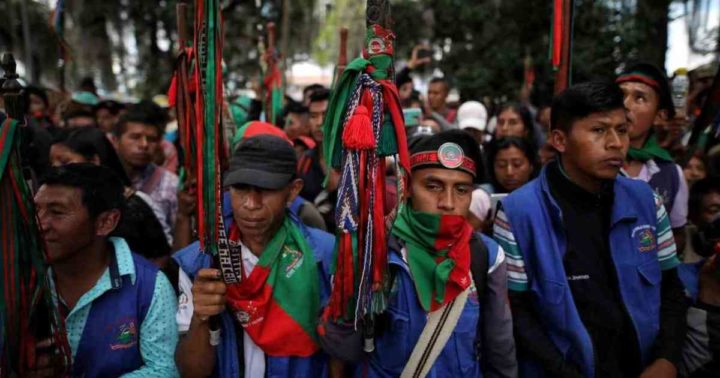 The Peace Agreement signed in 2016 between the Government of Colombia and the Revolutionary Armed Forces of Colombia (FARC) raised hopes among the Indigenous Peoples, Afro-descendant populations and peasant communities that they might henceforward be able to live in peace on their territories.
By William Villa
However, Iván Duque's new government has not fulfilled its side of the agreement and, far from incorporating areas abandoned by the guerrilla into the institutional life of the country, the end result is that these areas have been left to their own devices.
Paramilitary groups are now free to compete for control of the territory and to murder social leaders as a way of subjugating rural populations. In addition to anti-personnel mines and forced confinements, massacres became an added mechanism for exerting this pressure in 2020.
Murder, threats and the forced displacement of people have become instruments in Colombia's political history by which certain sectors of society with links to economic power legitimise and establish a particular way of organising the country, the regulations governing land ownership and the mechanisms for gaining control of subsoil resources.
Throughout the 19th and 20th centuries, war was the means by which an ideology of nationhood was forged, while large agricultural and livestock estates were founded through blood and fire, either in the form of large landholdings or agribusinesses.
This violent mechanism was also imposed to control and ransack the forests, exploiting areas rich in mineral and energy resources and implementing large-scale development projects.
The country's current agrarian economy and subsequent consolidation of governing elites have taken place by expelling the populations that used to live in the inter-Andean valleys, the wide Caribbean plains, and the lowland and Amazonian piedmont area. Those who previously exercised control and ownership of these areas were the Indigenous Peoples, longstanding Afro-descendant populations and mestizo peasant farmers.
The persecution and murder of indigenous leaders that are currently being experienced in Colombia must be seen within this context and dynamic of longstanding exclusion and violence.
According to the General Assessment of Human Rights Violations and Offences against Indigenous Peoples, some 9,148 Indigenous leaders were murdered over the 1985-2017 period for affirming their own cultural project: territorial defence, the exercise of autonomy, application of justice and defence of women's and children's rights in the face of armed groups.
This report, produced by the Indigenous Peoples' Human Rights Commission, takes 1985 as its reference point because this is the year established in the Peace Agreement between the Government of Colombia and the Revolutionary Armed Forces of Colombia (FARC) as being the date following which the war's victims would be recognised the right to reparation, the right to the truth with regard to the objects and motivations of those participating in the war, and the right to bring those identified as the perpetrators to justice.
Persistent murders of indigenous leaders
The Special Registry Report of Leaders and Human Rights Defenders Assassinated since the Signing of the Peace Agreement, produced by the organisations Indepaz, Cumbre Agraria and Marcha Patriótica, reports that: "From the signing of the Peace Agreement between the National Government and the FARC-EP to 15 July 2020, 971 social leaders and human rights defenders were murdered in Colombia (21 in 2016, 208 in 2017, 282 in 2018, 253 in 2019 and 53 in 2020 so far)".
The signing of the Peace Agreement between the FARC and the Colombian government in November 2016 brought to an end a cycle of war which, for 50 years, had affected the rural population disproportionately, and which had had a serious impact on indigenous peoples, Afro-descendant populations and peasant communities.
This Agreement raised major hopes and expectations among Indigenous peoples and their organisations that they would now be able to lead a peaceful life on their territories and consolidate their desired plans for autonomy and development vision.
And yet their rights have continued to be violated, with the situation in some regions even getting worse: between the signing of the Peace Agreement in 2016 and the middle of 2020, 250 indigenous leaders were murdered. One of the regions in which the most violence against Indigenous leaders has been seen is Cauca.
With the implementation of the Peace Agreement and the subsequent disarming of the FARC, areas previously controlled by these guerrilla forces were abandoned by their combatants with the expectation that the state would take action to incorporate these spaces into the country's institutional life through programmes aimed at creating an economy and culture based on legality.
The reality has been quite the opposite, however, and the new government of Iván Duque, who took office in 2018, has not fulfilled its side of the agreement. These areas have consequently become a battleground between paramilitary groups competing for the territory. In this context, the murder of human rights defenders is an instrument these armed groups use to consolidate their control over the territory and subjugate the rural populations politically.
Another conflict that has been gaining ground is over drug-trafficking. Since the signing of the Peace Agreement, the area cultivated with coca crops has grown significantly. Prior to 2016, the area sown with coca stood at around 100,000 hectares. Since then, however, according to the UN Integrated Illicit Crop Monitoring System, coca plantations have consistently covered between 150,000 and 170,000 hectares.
Coca growing covered a likely area of some 14,000 hectares of the indigenous reserves in 2019. This is resulting in increased violence in all its forms.
The authorities and leaders of some indigenous reserves are opting to resist or, failing this, proposing that these areas be substituted with food crops through programmes to be financed by the national government. The indigenous authorities' policy of defending their territory is seen as an obstacle by drug traffickers and their armies, however, who respond with threats to their leaders, forced displacement from their territories and the murder of their community members.
In addition to establishing coca farms on reserve lands, the armed groups are trying to attract the local population, particularly the youths, to work either as day labourers on these fields or in the drug trafficking networks or as armed soldiers.
Resisting the forced recruitment of their youths and the establishment of armed groups on their territory has been a focus of the indigenous authorities' political action for decades. This position is one of the main reasons why their leaders have become the military targets of drug trafficking rings.
Indigenous territories and spaces of war
The geographical area in which leaders are being murdered and territorial rights violated corresponds to the regions in which armed groups are competing for control of drug trafficking routes, in which coca-growing is concentrated and illegal mining established. They are also areas in which there have historically been clashes over control of and access to the land, or where there are substantial mining operations.
The Indigenous population of Cauca department, particularly the Nasa people, have suffered disproportionately from the murder of their leaders. Some 94 Indigenous leaders have been murdered since 2016, 28 of them in the first half of 2020 alone. This figure shows that this one region alone accounts for 37.6% of all murders of indigenous defenders.
Another territory badly affected by the violence is that of the Awá people. Some 25,000 Awá live on reserves in the south-west of Colombia, between the Pacific Coast and the Ecuadorian border. This region is home to some of the largest areas of illicit coca growing in Colombia.
The area sown in the coastal municipalities amounts to around 45,000 hectares or 25% of the total area cultivated in Colombia. This situation has characterised the region since the start of the 21st century and has resulted in violence for the Indigenous and Afro-descendant populations living there.
The Pai Indigenous government has indicated in this regard: "We have now had 425 community members murdered in Nariño since 2000. That's nearly two a month. In the last two and a half years alone, we have seen 30 Awá die at the hands of armed actors."
Alongside this, the presence of paramilitaries and the clashes between armed groups inside the Indigenous reserves means the communities are forced into confinement for periods of time. On occasions, anti-personnel mines laid within their forests restrict their movements and result in situations of food crisis.
The indigenous Embera-Wounaan populations that live in the forested areas of Colombia's western region have spent the last two decades in just such an environment of distress, territorial pressure and persistent threats from armed groups.
Over the course of the last year, massacres have become the preferred method of extreme violence chosen by the armed groups. This phenomenon is aimed at creating fear among the indigenous population and immobilising them to undermine their capacity to resist the illegal groups entering their territory.
The journalist Valerie Cortés has counted 43 massacres in 2020 so far: "Antioquia, Cauca, Nariño, Norte de Santander and Putumayo are the departments with the greatest number of massacres so far this year. There were 31 massacres on these territories, i.e. 72% of the total number recorded across the whole country. As is to be expected, this is also the area with the highest number of victims: 134 out of 181, approximately 74%."
Indigenous organisations in the face of violence
Since becoming aware of the situation on the territories and the threats against their leaders, the Indigenous organisations have acted as a communication network capable of generating alerts aimed at mobilising the governmental and non-governmental institutions responsible for protecting Indigenous rights.
This role has made them a military target for criminal gangs and, on occasions, their leaders have suffered threats, been forced to move or have been murdered.
On the Indigenous territories, the authorities have trained groups of guards to act as organisations for social internal control and territorial defence. Despite not being armed, these indigenous guards confront those illegally entering their territories, protect their leaders from paramilitary threats and mobilise the whole population to resist the violence.
Although the Indigenous organisations do not have the capacity to directly confront the violence in their communities, their significance lies in acting as a communication network both within the country and internationally. Through immediate and peaceful prevention, the regional and national organisations have been instrumental in protecting and safeguarding the communities.
*The article is written by William Villa, who is an anthropologist and researcher. For four decades, Villa has published works related to the territorial and political construction of Indigenous and Afro-Colombian populations, on the violation of rights, the conflicts experienced in their territories, and the characterization of their social and political organization.
19.11.2020 – Northampton, United States – Timmon Wallis
This post is also available in: Spanish, French, Portuguese, Greek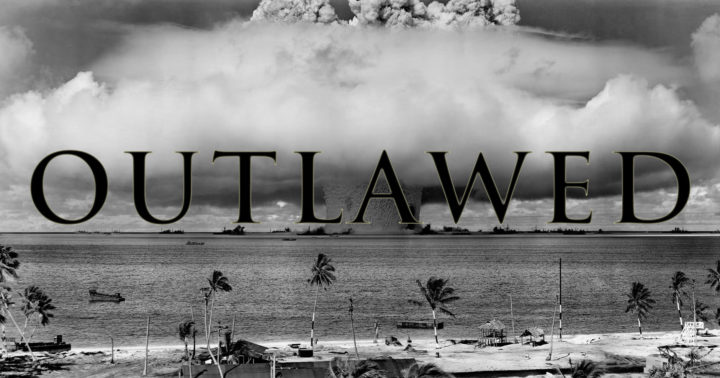 The Treaty on the Prohibition of Nuclear Weapons (TPNW) outlaws the use of nuclear weapons. But that is not what makes this treaty so important. Indeed, many would argue that any conceivable use of nuclear weapons would inevitably violate the fundamental principles of international humanitarian law and therefore the use of nuclear weapons was already illegal, long before the TPNW came along. What is illegal now, however, is not just the use of nuclear weapons, but everything to do with nuclear weapons.
The TPNW outlaws everything to do with nuclear weapons, and therefore has the potential to seriously affect the companies who make nuclear weapons, and through them, the politicians whose campaigns they finance.
The TPNW outlaws the development, testing, production, manufacture, possession, stockpiling, transfer, stationing and deployment of nuclear weapons. It also outlaws assisting, encouraging or inducing anyone at all from engaging in any of those activities. Why is that so significant?
While the treaty's prohibitions are legally binding only in the countries (50 so far) that become "States Parties" to the treaty, those prohibitions do not apply only to the activities of governments. Article 1(e) of the treaty prohibits States Parties from assisting "anyone" engaged in any of those prohibited activities. That clearly refers to private companies and individuals who may be involved in the nuclear weapons business.
Don't Bank on the Bomb identifies 26 private companies currently involved in the nuclear weapons business globally. These include 15 companies based in the US, as well as a few based in India, China, and Europe. There are offices of at least one of these companies in two dozen of the countries that are about to become States Parties. Honeywell, for example, has offices in 13 of these countries. Many more of the companies have projects, including government contracts, in these countries.
More and more countries will be joining the TPNW in the coming months and years, and the pressure on private companies involved in the nuclear weapons business will continue to grow. These companies are already facing public and financial pressures not only from soon-to-be States Parties, but also from within their own countries. Two of the five largest pension funds in the world have divested from nuclear weapons, and other financial institutions are following their example.
Nuclear weapons still exist largely because the companies involved in the business wield such enormous power over government policies and decision-making, especially in the United States. They are among the largest donors to congressional re-election campaigns. They spend millions of dollars on lobbyists in Washington. And they provide a "revolving door" for out-of-work politicians who may be looking for a lucrative consultancy contract or a position on some company's Board of Directors.
We are unlikely to see any significant change in US policy towards nuclear weapons until those companies start to feel some real pressure coming from this treaty. Until they realize that their own futures depend on diversifying their activities away from nuclear weapons, these companies will continue to be the driving force for maintaining these weapons.
Public pressure on the nuclear weapons companies in the 1980s led many of them to turn their backs on nuclear weapons. The politicians quickly followed, and we had the first major reductions of nuclear stockpiles since the onset of the Cold War.
This time, we have an even more critical need. We need the money and the brainpower being poured into nuclear weapons "modernization" to create the technologies needed for a green and sustainable future. We are now facing not one, but two, existential threats to our planet. By using the TPNW to put pressure on the nuclear weapons companies, we have at least a fighting chance of surviving both.
21.11.2020 – Al Arabiya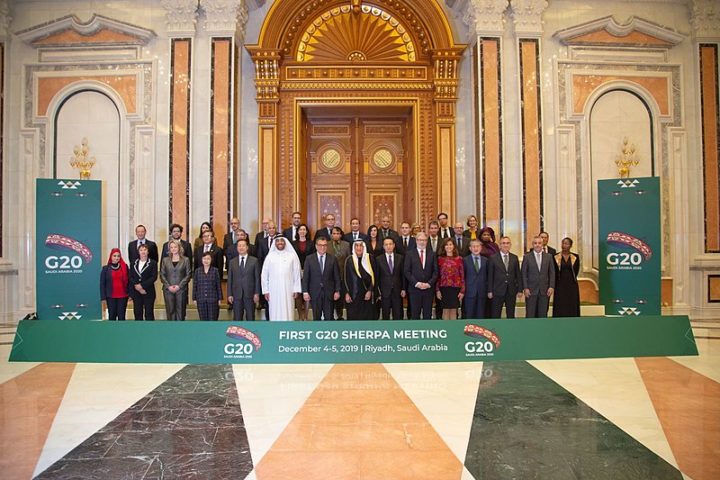 Marco Ferrari, Al Arabiya English
This year's G20 summit will be an event quite unlike any in the organization's history.
Hosted by Saudi Arabia, the Leaders' Summit will bring leaders from 19 of the most powerful countries and the European Union together.
But travel restrictions and concerns over social distancing due to the COVID-19 virus pandemic mean that invitees will have to take part in a virtual conference.
This year's agenda also looks different to previous years. The global financial crash wreaked by the effects of the coronavirus pandemic will be high on the agenda for this year's summit, as leaders are expected to discuss ways of dealing with the fallout of worldwide lockdowns over the past year and the ongoing race to develop and roll out a vaccine.
What is the G20?
Founded in 1999 as a platform for national banks and governments of 19 countries and the European Union, the G20 expanded its operations and began hosting regular leaders' summits in 2008.
It invited world leaders from 19 countries and the European Union to discuss matters of international monetary policy.
The presidency rotates between member countries every year.
Its roots can be traced back to the Bretton Woods conference at the end of the Second World War, an early meeting of world leaders to discuss cross-border monetary policy.
Its members are: Argentina, Australia, Brazil, Canada, China, the European Union, France, Germany, India, Indonesia, Italy, Japan, Mexico, Russia, Saudi Arabia, South Africa, South Korea, Turkey, the United Kingdom, and the United States, while Spain is a permanent guest invitee. Additionally, Jordan, Singapore, and Switzerland have been invited as guests to this year's summit. Several international organizations, including the International Monetary Fund (IMF) and World Trade Organization (WTO) are also invited.
Discussions at the G20 summits revolve around issues affected global trade – both political and regulatory. For example: at 2019's summit in Osaka, members committed to reforming the WTO's dispute settlement system – which enforces rules about how trade is conducted between WTO members.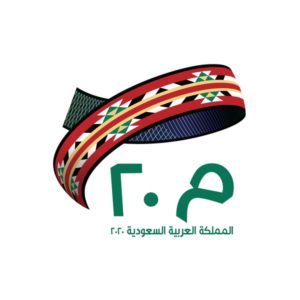 What is different this year?
Aside from the fact that world leaders will not be attending the event in person, this year's G20 summit is expected to focus on addressing the fallout from the coronavirus pandemic. It will be the first time the summit is hosted by an Arab nation.
Saudi Arabia's agenda this year is focused on three key areas: empowering people, safeguarding the planet, and shaping new frontiers for the future.
The Kingdom is expected to discuss ways for providing opportunities for everyone around the world – with a particular focus on women and young people. Environmental concerns will also play a role, as carbon emissions and ocean preservation will be discussed. Finally, there will also be a focus on the future of AI and the digital economy.