You are currently browsing the daily archive for September 3, 2020.
03.09.2020 – Scotland – Craig Murray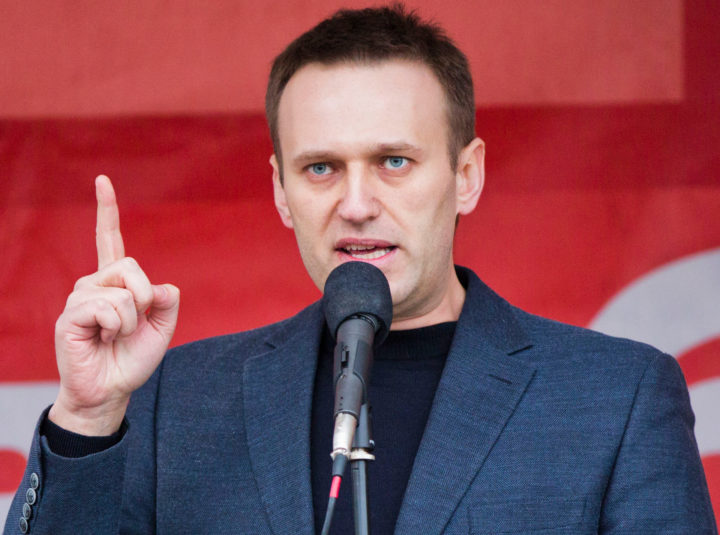 Once Alexei Navalny was in Berlin it was only a matter of time before it was declared that he was poisoned with Novichok. The Russophobes are delighted. This of course eliminates all vestiges of doubt about what happened to the Skripals, and proves that Russia must be isolated and sanctioned to death and we must spend untold billions on weapons and security services. We must also increase domestic surveillance, crack down on dissenting online opinion. It also proves that Donald Trump is a Russian puppet and Brexit is a Russian plot.
I am going to prove beyond all doubt that I am a Russian troll by asking the question Cui Bono?, brilliantly identified by the Integrity Initiative's Ben Nimmo as a sure sign of Russian influence.
I should state that I have no difficulty at all with the notion that a powerful oligarch or an organ of the Russian state may have tried to assassinate Navalny. He is a minor irritant, rather more famous here than in Russia, but not being a major threat does not protect you against political assassination in Russia.
What I do have difficulty with is the notion that if Putin, or other very powerful Russian actors, wanted Navalny dead, and had attacked him while he was in Siberia, he would be alive in Germany today. If Putin wanted him dead, he would be dead.
Let us first take the weapon of attack. One thing we know about a "Novichok" for sure is that it appears not to be very good at assassination. Poor Dawn Sturgess is the only person ever to have allegedly died from "Novichok", accidentally according to the official narrative. "Novichok" did not kill the Skripals, the actual target. If Putin wanted Navalny dead, he would try something that works. Like a bullet to the head, or an actually deadly poison.
"Novichok" is not a specific chemical. It is a class of chemical weapon designed to be improvised in the field from common domestic or industrial precursors. It makes some sense to use on foreign soil as you are not carrying around the actual nerve agent, and may be able to buy the ingredients locally. But it makes no sense at all in your own country, where the FSB or GRU can swan around with any deadly weapon they wish, to be making homemade nerve agents in the sink. Why would you do that?
Further we are expected to believe that, the Russian state having poisoned Navalny, the Russian state then allowed the airplane he was traveling in, on a domestic flight, to divert to another airport, and make an emergency landing, so he could be rushed to hospital. If the Russian secret services had poisoned Navalny at the airport before takeoff as alleged, why would they not insist the plane stick to its original flight plan and let him die on the plane? They would have foreseen what would happen to the plane he was on.
Next, we are supposed to believe that the Russian state, having poisoned Navalny, was not able to contrive his death in the intensive care unit of a Russian state hospital. We are supposed to believe that the evil Russian state was able to falsify all his toxicology tests and prevent doctors telling the truth about his poisoning, but the evil Russian state lacked the power to switch off the ventilator for a few minutes or slip something into his drip. In a Russian state hospital.
Next we are supposed to believe that Putin, having poisoned Navalny with novichok, allowed him to be flown to Germany to be saved, making it certain the novichok would be discovered. And that Putin did this because he was worried Merkel was angry, not realising she might be still more angry when she discovered Putin had poisoned him with novichok
There are a whole stream of utterly unbelievable points there, every single one of which you have to believe to go along with the western narrative. Personally I do not buy a single one of them, but then I am a notorious Russophile traitor.
The United States is very keen indeed to stop Germany completing the Nord Stream 2 pipeline, which will supply Russian gas to Germany on a massive scale, sufficient for about 40% of its electricity generation. Personally I am opposed to Nord Stream 2 myself, on both environmental and strategic grounds. I would much rather Germany put its formidable industrial might into renewables and self-sufficiency. But my reasons are very different from those of the USA, which is concerned about the market for liquefied gas to Europe for US produces and for the Gulf allies of the US. Key decisions on the completion of Nord Stream 2 are now in train in Germany.
The US and Saudi Arabia have every reason to instigate a split between Germany and Russia at this time. Navalny is certainly a victim of international politics. That he is a victim of Putin I tend to doubt.
The UK state is of course currently trying to silence one small bubble of dissent by imprisoning me, so you will not have access to another minor but informed view of world events for you to consider. Yesterday I launched a renewed appeal for funds for my legal defence in the Contempt of Court action against me for my reporting of the attempted fit-up of Alex Salmond. I should be extremely grateful if you can contribute to my defence fund, or subscribe to my blog.
Click HERE TO DONATE.
Alternatively:
Account name: MURRAY CJ
Account number: 3215 0962
Sort code: 60–40–05
IBAN: GB98NWBK60400532150962
BIC: NWBKGB2L
Bank address: Natwest, PO Box 414, 38 Strand, London, WC2H 5JB
Bitcoin: bc1q3sdm60rshynxtvfnkhhqjn83vk3e3nyw78cjx9
——————————————
Subscriptions to keep this blog going are gratefully received.
The original article can be found on our partner's website here
02.09.2020 – Roberto Savio
This post is also available in: Spanish, Portuguese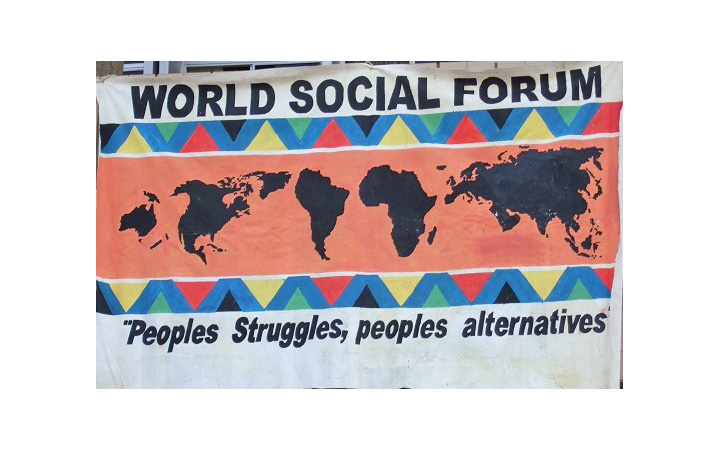 Next January the World Social Forum will turn 20 years old. Its appearance in 2001, summoning the various social movements, activists and intellectuals to confront the prevailing neoliberalism, was a worldwide event. From there, there were many mass meetings in different countries, around the axis of horizontal debates and articulation between organizations. One of the rules was that he could not make statements or call for actions on his behalf. The world has changed a lot since then and some of its militants believe that it is urgent and essential to be able to build joint actions as a global political subject, in the face of the economic, social and environmental crisis that threatens the future of the planet.
Change the World Social Forum in order to change the world – from 'open space' to 'action space'
The World Social Forum will be twenty years old in 2021! A facilitating group is now examining the possibility of organizing a new forum in Mexico City. It is clear that all will depend on the development of the coronacrisis.
We all know the world has changed a lot since 2001 and the first WSF in Porto Alegre. At that time the founders of the forum succeeded in writing a 'Charter of Principles' in order to fix the rules of the game and to avoid that the forum become a space of conflicts instead of a space of conviviality and convergence. Far from helping us, the rules for the 'open space' have recently been dogmatically interpreted and the forum was not able in not one crucial moment of current history, except in one single circumstance and as an exception, to express itself as a global political subject.
There have been various initiatives in the past to get out of this impasse and to speak with a political voice from and in the name of the Forum. Think of the huge demo on February 15 2003 against the war in Iraq, initiated at the Forum. Several 'historical' participants of the WSF signed the 'Manifesto of Porto Alegre' – an attempt to break the paralysing consensus – and have now signed another appeal to change from the 'open space' to 'a space for action', not in order to make a global political programme but to interact with the outside world. Frei Betto, Atilio Borón, Bernard Cassen, Adolfo Perez Esquivel, Federico Mayor, Riccardo Petrella, Ignacio Ramonet, Emir Sader, Boaventura Santos, Roberto Savio and Aminata Traoré signed this first message.
This initiative is not about imposing a political position on a collective that always has been and will be very diverse. However, at a moment the world is in danger of ecological collapse and in a severe crisis with an emerging fascism, dominant financial capitalism, racism and patriarchy, at a time when young people, women and other oppressed people are once again in the streets to demand justice and sustainable ecological policies, the Forum cannot be absent. It is a moral and political duty to stop the self-reflection and to talk to the world and to act in it.
That is why the signatories of this message want to change the WSF in order to change to world. We think it is urgent to democratize the Forum, its structures and its governance. Logic and history impose a change that has to be the result of an open and participatory discussion. It is crucial to introduce a governance that allows us to go from an open space to a space of action. We therefore propose that the International Council integrates the new social forces that are mobilizing all over the world, that we try to make a more representative body which can take a look at our Charter of Principles so as to adapt it to the new times of the 21st century, that we give a place to the regional and thematic forums, that we organise international days of action, that we can discuss the road to follow to make the WSF a global political subject. This will not be an easy road and will require the openness and willingness of all of us in order to create an efficient body able to speak to the world. There are many possibilities to strengthen the governance and to democratize the WSF. We very much hope they will come out so they can be democratically discussed.
We would like to invite you to participate in this collective reflection. It is an urgent task that can contribute to shape the 'other world' we so urgently want and need.
———————–
Adolfo Pérez Esquivel (Argentina), Alberto Acosta. (Ecuador), Aminata Traoré (Mali) , Armando de Negri (Brazil), Assétou Founé Samaké (Mali), Atilio Boron (Argentina) Aziz Rhali (Morocco), Berenice Celeita (Colombia), Bernard Cassen (France), Bernard Duterme. (Belgium), Boaventura de Sousa Santos. (Portugal), Candido Gribowszki (Brazil), Cecilia Capanna (Italia) Claudia Yadira (Mexico), Dalia Acosta (Cuba) Demba Moussa Dembele (Senegal) Elizabeth Mpofus (Zimbabwe) Emir Sader (Brazil), Federico Mayor (Spain), Flavio Lotti (Italy), Francine Mestrum (Belgium) Frei Betto. (Brazil) , Guadalupe Ponce (Mexico), Hazel Henderson (USA), Hélène Tremblay (Canada), Ignacio Peón (Mexico), Ignacio Ramonet (Spain-France), Jason Nardi. (Italy) John Bellamy (USA), Leo Gabriel. (Austria), Luis Lópezllera. (Mexico) , Madhuresh Kumar (India) Manou Angahi, (Ivory Coast), Mario Dujisin (Chile-Portugal), Medha Patkar (India) Mireille Fanon Mendès. (France), Mohau Pheko (South Africa), Ms. Roma. All India Union of Forest Working People (India), Norma Fernández. (Argentina), Nzira Deus (Mozambique), Oscar Gonzalez. (Mexico), Raquel Martínez López Gómez (Spain), Reiner Braun (Germany), Riccardo Petrella. (Italy- Belgium), Roberto Savio. (Italy-Argentina), Saida Garrach. (Tunisia), Susan George. (France), Taoufik Ben Abdellah. ENDA (Tunisia), Vandana Shiva. (India), Wim Dierckxsens (Costa Rica)
—————————————
If you agree, please sign this appeal.
https://foranewworldsocialforum.org
facebook: Towards a New World Social Forum