You are currently browsing the monthly archive for September 2020.
Use this email for Sunday: quaccheri@libero.it
Non abbiamo altro modo per protestare che sospendere tutte le attività, per tenere fissa la notizia sui nostri media quaccheri sul caso di Zaky.
Non siamo " gli indifferenti". Siamo contro il Governo egiziano e quello complice italiano! Devono dimettersi per incapacità diplomatiche e convenienze complici affaristiche. Arrivederci al 7 ottobre. Non siamo scribacchini! Non solo Tridico deve dimettersi…. E il suo clan d'oro.
Egitto, Patrick Zaky resta in carcere: rinviata l'udienza al 7 ottobre
28.09.2020 – Alessandra Fabretti – Agenzia DIRE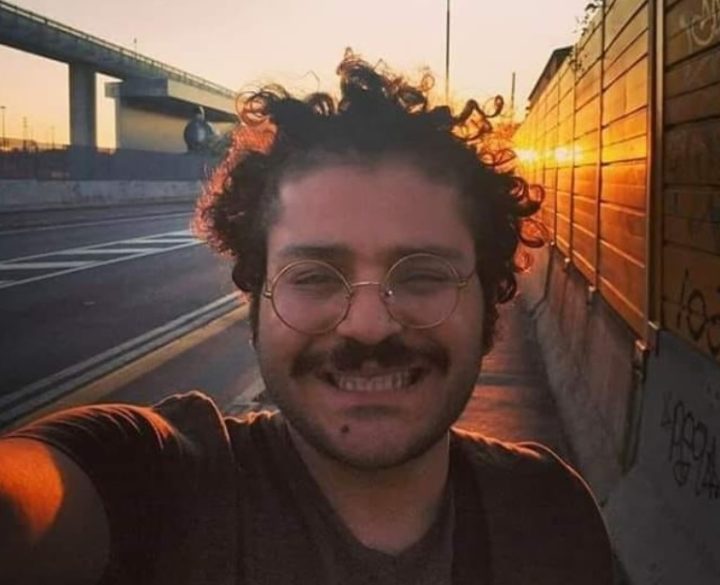 L'agenzia Dire lo apprende da fonti interne all'Egyptian initiative for personal rights (Eipr).
E' stata rinviata al 7 ottobre l'udienza del processo sul rinnovo detenzione cautelare di Patrick Zaky. L'agenzia Dire lo apprende da fonti interne all'Egyptian initiative for personal rights (Eipr), l'ong con la quale il ricercatore e attivista per i diritti umani collaborava fino al suo arresto, avvenuto il 7 febbraio. I giudici si sono riuniti ieri a porte chiuse, in assenza dell'imputato e dei suoi avvocati, per decidere se prolungare o meno la detenzione di Zaky di altri 45 giorni. La decisione era attesa per stamani. Tuttavia è stato annunciato di aver accolto l'istanza degli avvocati dello studente egiziano, che hanno contestato l'assenza del loro assistito in aula e quindi la non completezza del procedimento. Patrick Zaky non si sarebbe potuto presentare in tribunale per difficoltà legate al trasferimento: attualmente è detenuto nel settore di massima sicurezza del carcere di Tora perché accusato di vari reati, tra cui quello di sedizione.
Alla Dire il portavoce di Amnesty international, Riccardo Noury, ha commentato: "Il breve rinvio dell'udienza potrebbe essere una buona opportunità per fare pressioni sulle autorità egiziane affinché Zaky sia rilasciato. Per questo lanciamo un appello al governo italiano: la detenzione di Zaku è ingiusta e illegittima e il nostro governo deve rimettere il nome di Zaky nella sua agenda politica, dato che negli ultimi mesi è completamente scomparso".
27.09.2020 – Unsere Zeitung
This post is also available in: German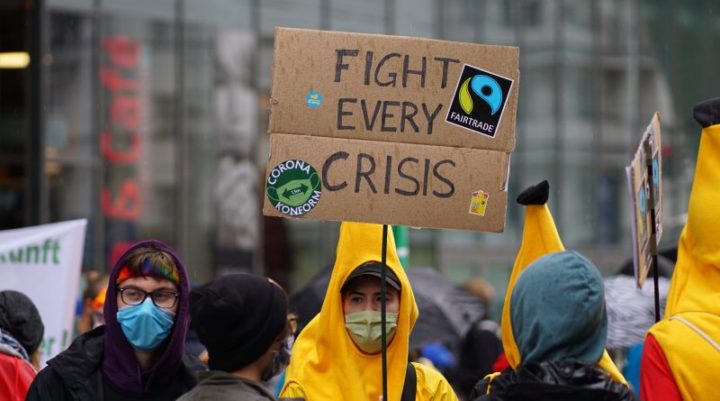 Thousands of people took to the streets in Vienna today as part of the 6th global climate strike to demonstrate for more climate protection. We have compiled the best photos of the rainy demonstration for you.
©Unsere Zeitung/Moritz Ettlinger/Michael Wögerer
27.09.2020 – The Ecologist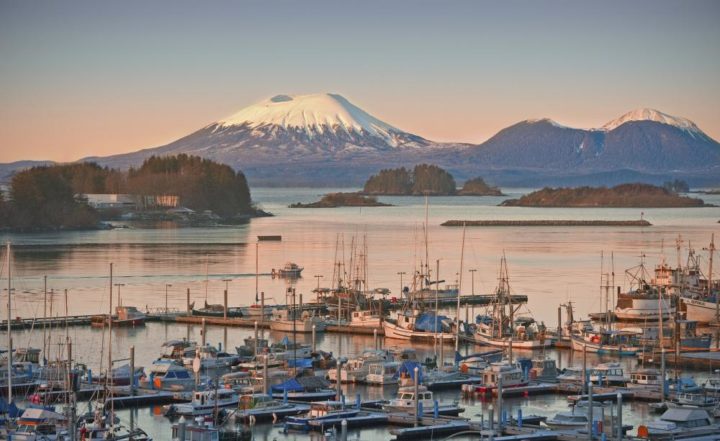 'I'm eighteen and can already see my Alaska community changed forever by climate change. I've seen glaciers shrink, summer droughts and deadly landslides – and our elected officials are doing nothing.'
I caught a herring with my hands from the beach beside my grandma's house in my hometown of Sitka, Alaska, when I was seven. Herring marks the beginning of spring.
Every April, the soft "herring rain" seemed to bring the fish into the sound, and I'd watch as the water turned milky and the shallows sparkled with swarming silver schools.
Sitkans gathered on the side of the road to watch the show of sea lions, whales, eagles and fishing boats competing in the million-dollar commercial sac roe fishery. All around the islands, people set out hemlock branches to collect masses of tiny, tasty eggs as part of an annual Tlingit ritual of community and abundance going back to time immemorial.
El Niños
When I was ten, the fishery closed early for the first time in my life, due to low herring returns. I am now eighteen, and it hasn't opened at all for two seasons. The fish that return now are smaller and far less abundant. The factors include ocean warming.
Three years ago, El Niño hit Alaska. The event is a warming of the Pacific ocean every three to five years according to a mostly unpredictable oscillation cycle. In 2015, 62,000 dead murres washed up on beaches in the Pacific Northwest, including around Sitka, and in total, an estimated one million of the birds died. Humpbacks, sea lions and other seabirds also experienced mass die offs.
El Niños are relatively "normal" cyclical events, but 2015's was by far the worst, and presented a picture of what the ecological impacts of climate change could look like in the future.
Since then, I've seen more changes in Sitka's environment. The alpine glaciers on our island shrank, snow forts became a distant memory, and summers got drier, to the point of drought. Year-to-year weather patterns have become unrecognizable: this year, we didn't have snow until January, and when it finally came, it snowed over 2ft and we had our first snow-caused school cancellation in 20 years.
This summer has been the wettest in years, but last summer was the first drought I've ever experienced, which forced the nearby town of Ketchikan to use expensive diesel generators to supplement their hydropower supply. The drought was followed by a severe rain event. Incidents like these are becoming more common, and can cause deadly landslides, like one in 2015that killed three people.
Inaction
The state of our ocean is what worries me the most. Because of the unusual heat last summer, an algal bloom turned the ocean bright green. This year's salmon runs, and salmon themselves, were smaller than usual. The sockeye salmon our family harvested this year were tiny compared to just a year ago, and some king salmon lengths have decreased by 10% between 1990 and 2010, due to climate change and increased ocean competition.
People have lived in this place, my home, for thousands of years, and the changes I've experienced are unprecedented in their rapidity and significance. To bear witness is disturbing. I also know that this is just the leading edge of what we have to look forward to if we do nothing to combat climate change.
What makes this situation beyond frustrating is that our elected leaders are doing little or nothing, or even making the problem worse.
Since 2001, the Roadless Rule has protected the Tongass National Forest, one of the nation's largest carbon sinks, from road building and large scale logging (both large sources of carbon emissions). Also since 2001, Alaska's governors have petitioned to remove those protections.
Lifting the Roadless Rule would not bring back the logging industry, which cost taxpayers a net $600m in subsidies over the past 20 years. The Rule does not hinder community development: nearly sixty community development projects have been permitted since 2001, and none have been prevented. 96% of public comments during a federal review process were in favor of keeping the regulations in place.
And yet, my congressional representatives claim the very opposite. This fall, the US Forest Service is expected to lift the rule, despite the opposition and facts.
Stories
The combination of the changing climate, destructive policy, and the refusal of politicians to acknowledge or act on the will of their constituents causes frustration that I and other young people are turning into action.
In many ways, this specific issue is representative of hundreds of others around our nation. In this moment, we are seeing clearly whose interests our elected representatives serve. If they aren't representing us, we have to hold them accountable.
We see our homes changing, and no action being taken on climate change. We must make it impossible for politicians to keep ignoring us.
I know it's unlikely that I'll see Sitka's shores glitter with herring again any time soon. I know the winters are going to keep getting warmer, and there will be more wildlife die-offs, and this essay isn't going to change that.
But, we must act to keep loss from becoming catastrophe. Wherever we live, we are all affected by climate change. We all have some story to tell, and we all have a voice. And in this election, we must use it.
This Author
Cora Dow co-founded Youth for Sustainable Futures, a youth-led group dedicated to educating, motivating, and advocating for a sustainable future for Alaska. She is working with them through the summer, after which she will be attending Bowdoin College in Maine.
This story originally appeared in The Guardian and is republished here as part of Covering Climate Now, a global journalism collaboration strengthening coverage of the climate story.
25.09.2020 – Independent Media Institute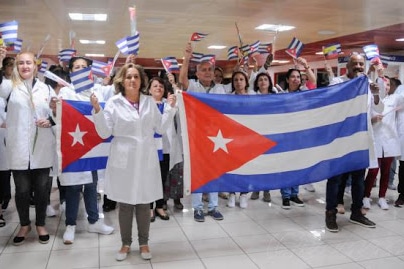 By Vijay Prashad
In 2004, Dr. José Armando Arronte Villamarín was posted to head a Cuban medical brigade in Namibia. Cuban medical personnel first came to southwest Africa in 1975 alongside Cuban soldiers; the soldiers had arrived there to assist the South West African People's Organization (SWAPO) in the fight for the liberation of Namibia from the apartheid South African military. Dr. Arronte Villamarín, a friendly man with a glint in his eye, tells me how much he has enjoyed his work, not only during his time in Namibia, which lasted till 2007, but also—strikingly—in the United States of America.
I was surprised. I had no idea that Cuban medical personnel had served in the United States, which has—since the Cuban Revolution of 1959—tried to overthrow the government of Cuba. In 2005, Dr. Arronte Villamarín was in Havana for the annual meeting of the chiefs of Cuba's medical brigades. That was when Hurricane Katrina tore through New Orleans, destroying the city and putting the entire southern half of Louisiana and other parts of the Gulf Coast in serious peril. Cuba offered to send its medical teams to assist their neighbors to the north. But U.S. President George W. Bush refused. Cuba's Fidel Castro encouraged the formation of the Henry Reeve International Medical Brigade. Dr. Arronte Villamarín's medical team in Namibia became part of this new brigade.
If Bush said not to come to the United States, then how did Dr. Arronte Villamarín find himself there? In 2017, due to the initiative of the U.S. Congressional Black Caucus, members of the Henry Reeve brigade—including Dr. Arronte Villamarín—came to Chicago to study and treat high rates of infant mortality. The infant mortality rate among African American mothers in the United States in 2018 was 11.7 per 1,000 live births, while it was 6 per 1,000 for white mothers; in Cuba, the infant mortality rate in 2019 was 5.1 per 1,000 live births. Dr. Arronte Villamarín tells me he was shocked by what he saw. He and his colleagues tried to do the very best that they could, but they were only in Chicago for five months. It was just not enough time to make a difference.
Almost Totally Isolated
The United States government has continued attacking Cuban medical internationalism right up to the current pandemic, making wild allegations against the program that disparage the medical workers. Paul Hare, a former British ambassador to Cuba who teaches in the United States, toldReuters recently that the U.S. is "almost totally isolated" when it comes to its Cuban policy. Each year since 1992, the UN General Assembly votes to end the U.S.-imposed embargo on the island. In 2019, 187 countries said the embargo must end, while the U.S. stood with two of its closest allies (Brazil and Israel); Ambassador Hare's phrase—"almost totally isolated"—is an understatement.
Dr. Daymarelis Ortega Rodríguez, the chief of the Henry Reeve brigade in Barbados, told me that her work in the brigade gives her "immense pride." "I enlisted to be part of this brigade by my own will," she said, "not as a slave or exploited person. I am a fighter for life, for peace, and for human welfare." Dr. Ortega Rodríguez, whose face lights up with a smile as she talks, is responding to one of the most bizarre accusations: that the Cuban government treats its doctors like "slaves."
In June 2019, for instance, U.S. Senator Marco Rubio called Cuban medical internationalism "modern-day slavery." Rubio, along with Senators Ted Cruz and Rick Scott, introduced the Cut Profits to the Cuban Regime Act of 2020, which would target countries that take assistance from the Cuban doctors. The Health Minister of Barbados, Jeffrey Bostic, responded sharply: "Barbados is a sovereign country and we make decisions in the interest of the country just like other countries large and small. We have engaged the nurses from Cuba… and we are not going to buckle under the pressure of any other nation."
Commitments to Health
Dr. Ortega Rodríguez is sitting on a couch in Barbados, alongside Nurse Yandy Pérez, who is part of her brigade. They are sharing a phone, telling me about what they are doing in Barbados and what they had done beforehand. Both Dr. Ortega Rodríguez and Nurse Pérez are in the midst of the fight against COVID-19. Nurse Pérez had been in Vietnam, while Dr. Ortega Rodríguez had spent time in Bobo-Dioulasso, Burkina Faso, and in Antigua. Nurse Pérez says that he has not worked in Vietnam and in Barbados for any personal gain. "Why do you spend years outside Cuba?" I asked them. "We do it out of conviction," said Nurse Pérez, "out of solidarity. We do it from the heart."
Dr. Jany Cabrera Paumier has been a physician since 2012 and an internist since 2016. She is talking to me from Belize, where she is on her first medical internationalist mission. Dr. Cabrera Paumier has a four-year-old daughter, who lives in Santiago de Cuba; her voice breaks as she says that it will be her daughter's birthday in a few days. "I decided that I wanted to be part of this brigade and its honorable work for the world," Dr. Cabrera Paumier told me. "Believe me, my choice could not make me prouder to be Cuban."
This year, the Henry Reeve brigade celebrates 15 years of work, although Cuban medical internationalism goes back to 1960. I have interacted with doctors like Dr. Arronte Villamarín and Dr. Cabrera Paumier over the years and have been overwhelmed by their commitment to health and love, to human possibility. But it is important to remember that they are also human beings, people with lives that are folded into their internationalism.
Dr. Cabrera Paumier's daughter is proud of her mother. So is Dr. Ortega Rodríguez's son, who plays the trombone in the Havana theater. So are Dr. Arronte Villamarín's children, a son who is a dental surgeon and a daughter who is in medical school; they follow in their father's footsteps. It is not easy to be away from their families, but each of these medical workers thinks that it is worthwhile. "I came to Belize to help people to do the best for their own country," Dr. Cabrera Paumier told me.
On September 26, these Cuban doctors join Danny Glover and Vijay Prashad to talk about the campaign for the Cuban doctors to win the Nobel Peace Prize.
This article was produced by Globetrotter, a project of the Independent Media Institute.
24.09.2020 – Madrid, Reino de España – Ángel Bravo
This post is also available in: Spanish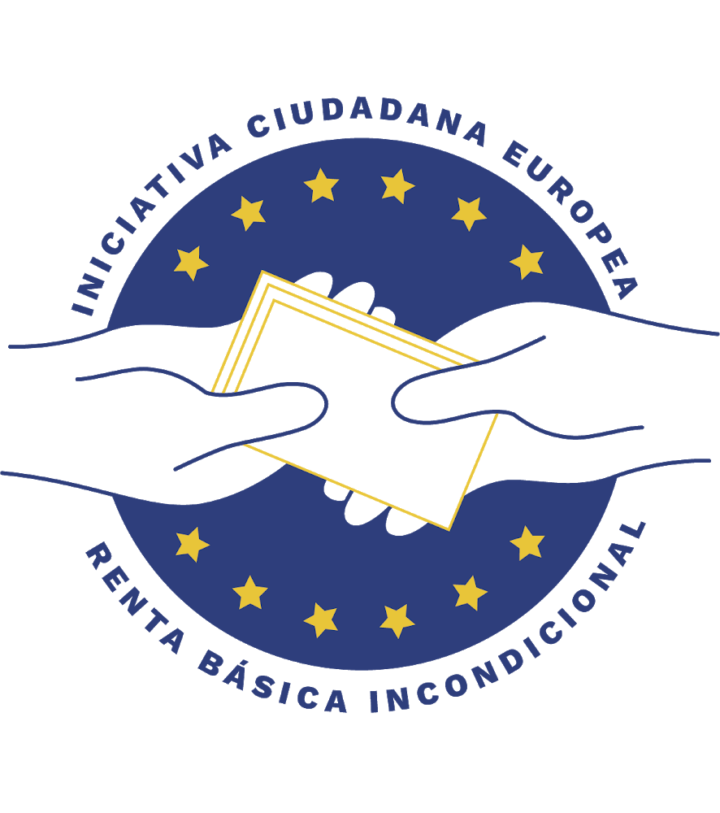 This September 25, 2020, the collection of signatures begins to bring to fruition the European Citizen Initiative for an Unconditional Basic Income.
It involves the collection of 1 million signatures in at least 7 countries of the European Union and within a period of one year.
The presentation of the same will take place on Friday 25, at 7:00 p.m., la Casa del Reloj in Madrid.
A European Citizens' Initiative (ECI) is a kind of popular legislative initiative that is taken to the European Parliament for discussion and possible approval. It consists of collecting 1 million signatures and identity documents of European citizens that endorse the initiative. And they should be collected, at least, in 7 countries of the European Union (EU), having to reach minimum numbers in them that depend on the number of deputies to the European Parliament elected in each Member State. The period for collecting signatures and documents is 1 year.
Once the campaign is over, and if it has been successful, both the European Commission and the European Parliament must grant an audience to the ICE organizers, also ruling on whether or not they will support the proposal and whether they will take further action to start it up.
And what does this ICE specifically intend?
Calls on the European Commission to draw up a proposal to introduce universal and unconditional basic income (UBI) across the EU, reducing regional disparities and strengthening the economic, social and territorial cohesion of the EU. This ICE comes at a very opportune moment, because, due to the great economic crisis caused by the coronavirus pandemic, the incomes of the weakest, as always, have decreased dramatically, while, on the contrary, those of the richest have increased. A permanent unconditional basic income would serve to redistribute wealth a little better and increase equality, guaranteeing a future more tailored to all people and helping to avoid possible social catastrophes. This is not to mention the enormous psychological benefit that the UBI would bring, by dissipating the anguish about the future that a large percentage of the population feels, due to the instability of the labor market and the uncertainty of the times that we have had to live.
The collection of signatures will begin on September 25, 2020, and will run until September 25, 2021. It can be done on paper, but will mainly be done online, thanks to the signature collection website provided by the EU.
The ICE proposal has been presented to the European Commission by the European Citizens Committee for an unconditional basic income. Its content can be read here: https://europa.eu/citizens-initiative/initiatives/details/2020/000003_es/
In Spain, the campaign is being driven by "Eureka! Platform for the European Citizens' Initiative for unconditional basic income ". Its website is /https://rentabasicaincondicional.eu/
We invite you to attend the campaign launch event, which will take place on Friday, September 25, 2020, at 7:00 p.m., in the auditorium of the Casa del Reloj Cultural Center, located on Paseo de la Chopera No. 6, next to the Legazpi metro, in Madrid.
23.09.2020 – US, United States – The Conversation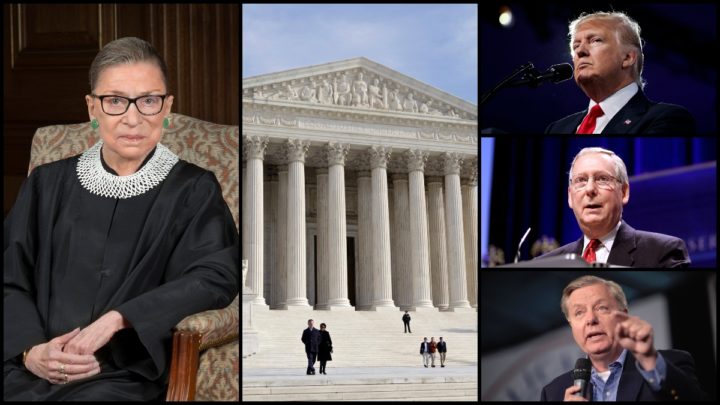 If the late Justice Ruth Bader Ginsburg is replaced this year, the Supreme Court will become something the country has not seen since the justices became a dominant force in American cultural life after World War II: a decidedly conservative court.
A court with a 6-3 conservative majority would be a dramatic shift from the court of recent years, which was more closely divided, with Ginsburg as the leader of the liberal wing of four justices and Chief Justice John Roberts as the frequent swing vote.
As a scholar of the court and the politics of belief, I see three things likely to change in an era of a conservative majority: The court will accept a broader range of controversial cases for consideration; the court's interpretation of constitutional rights will shift; and the future of rights in the era of a conservative court may be in the hands of local democracy rather than the Supreme Court.
A broader docket
The court takes only cases the justices choose to hear. Five votes on the nine-member court make a majority, but four is the number required to take a case.
If Roberts does not want to accept a controversial case, it now requires all four of the conservatives – Samuel Alito, Neil Gorsuch, Brett Kavanaugh and Clarence Thomas – to accept the case and risk the outcome.
If they are uncertain how Roberts will rule – as many people are – then the conservatives may be not be willing to grant a hearing.
With six conservatives on the court, that would change. More certain of the outcome, the court would likely take up a broader range of divisive cases. These include many gun regulations that have been challenged as a violation of the Second Amendment, and the brewing conflicts between gay rights and religious rights that the court has so far sidestepped. They also include new abortion regulations that states will implement in anticipation of legal challenges and a favorable hearing at the court.
The three liberal justices would no longer be able to insist that a case be heard without participation from at least one of the six conservatives, effectively limiting many controversies from consideration at the high court.
A rights reformation
The rise of a 6-3 conservative court would also mean the end of the expansion of rights the court has overseen during the past half-century.
Conservatives believe constitutional rights such as freedom of religion and speech, bearing arms, and limits on police searches are immutable. But they question the expansive claims of rights that have emerged over time, such as privacy rights and reproductive liberty. These also include LGBTQ rights, voting rights, health care rights, and any other rights not specifically protected in the text of the Constitution.
The court has grounded several expanded rights, especially the right to privacy, in the 14th Amendment's due process clause: "…nor shall any state deprive any person of life, liberty, or property, without due process of law." This sounds like a matter of procedure: The government has to apply the same laws to everyone without arbitrary actions. From the conservative perspective, courts have expanded the meaning of "due process" and "liberty" far beyond their legitimate borders, taking decision-making away from democratic majorities.
Consequently, LGBTQ rights will not expand further. The line of decisions that made Justice Anthony Kennedy famous for his support of gay rights, culminating in marriage equality in 2015, will advance no further.
Cases that seek to outlaw capital punishment under the Eighth Amendment's ban on "cruel and unusual punishments" will also cease to be successful. In 2019 the court ruled that excessive pain caused by a rare medical condition was not grounds for halting a death sentence. That execution went forward, and further claims against the constitutionality of the death penalty will not.
Challenges to voting restrictions will likely also fail. This was previewed in the 5-4 decision in 2018 allowing Ohio to purge voting rolls of infrequent voters. The Bill of Rights does not protect voting as a clear right, leaving voting regulations to state legislatures. The conservative court will likely allow a broader range of restrictive election regulations, including barring felons from voting. It may also limit the census enumeration to citizens, effectively reducing the congressional power of states that have large noncitizen immigrant populations.
Birthright citizenship, which many believe is protected by the 14th Amendment, will likely not be formally recognized by the court. The court has never ruled that anyone born on U.S. soil is automatically a citizen. The closest it came was an 1898 ruling recognizing the citizenship of children of legal residents, but the court has been silent on the divisive question of children born of unauthorized residents.
The conservative understanding of the 14th Amendment is that it had no intention of granting birthright citizenship to those who are in the country without legal authorization.
Noncitizens may also find themselves with fewer rights: Many conservatives argue that the 14th Amendment requires state governments to abide by the Bill of Rights only when dealing with U.S. citizens.
In any case, individual rights will likely be less important than the government's efforts to protect national security – whether fighting terrorism, conducting surveillance or dealing with emergencies. Conservatives argue that the public need for security often trumps private claims of rights. This was previewed in Trump v. Hawaii in 2018, when the court upheld the travel ban imposed against several Muslim countries.
Not all rights will be restricted. Those protected by the original Bill of Rights will gain greater protections under a conservative court. Most notably this includes gun rights under the Second Amendment, and religious rights under the First Amendment.
Until recently, the court had viewed religious rights primarily through the establishment clause's limits on government endorsement of religion. But in the past decade, that has shifted in favor of the free exercise clause's ban on interference with the practice of religion.
The court has upheld claims to religious rights in education and religious exceptions to anti-discrimination laws. That trend will continue.
A return to local democracy
Perhaps the most important ramification of a 6-3 conservative court is that it will return many policies to local control.
[Deep knowledge, daily. Sign up for The Conversation's newsletter.]
For example, overturning Roe v. Wade – which is likely but not certain under a 6-3 court – would leave the legality of abortion up to each state.
This will make state-level elected officials the guardians of individual liberties, shifting power from courts to elections. How citizens and their elected officials respond to this new emphasis is perhaps the most important thing that will determine the influence of a conservative court.
22.09.2020 – The Conversation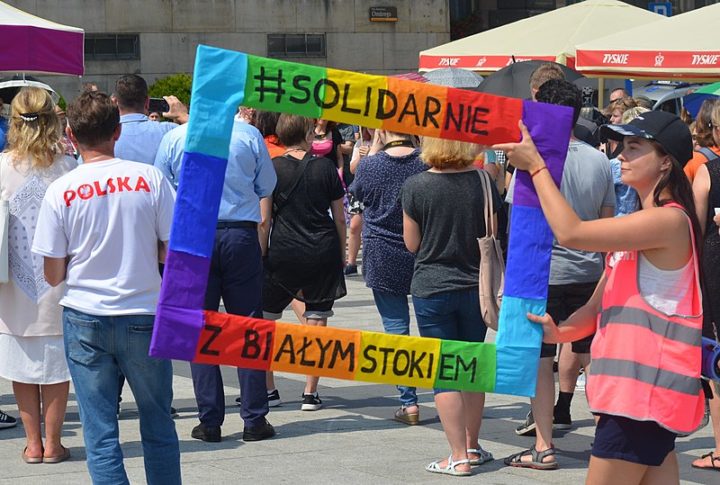 In her first state of the union address as president of the European Commission, Ursula von der Leyen called out hatred and pledged to build "a union of equality".
While European institutions have been at the forefront of fighting hate crime and discrimination in and outside of the EU, member states including Poland have been slower in their responses to racism, homophobia and misogyny. Von der Leyen's plans mean that disobedient governments will either need to give in or fight back. And that tension could end up making the situation worse.
In a confrontational speech, von der Leyen took particular aim at the Polish government, which has allowed dozens of towns to declare themselves "free of LGBT ideology". She branded these "LGBT-free zones" as "humanity-free zones" and said that they have no place in the EU.
And in light of the Black Lives Matter protests in the wake of the murder of George Floyd in the US, as well as concerns about antisemitism in Europe, the Commission leader affirmed that "hate is hate and no one should have to put up with it". She promised that "fighting racism will never be optional" in the EU.
In the move to create "a union of equality," von der Leyen announced the appointment of the Commission's first-ever anti-racism coordinator. Money will also be made available to tackle discrimination in areas such as education, employment, housing and healthcare.
The Commission will seek to protect the rights of same-sex families across EU nations and to add all forms of hate crime to the list of EU-level crimes, which currently include racially and religiously motivated crimes and hate speech.
The plans will complement existing efforts on the part of the EU to counter hate crime, hate speech and unequal treatment. This includes laws against discrimination, as well as soft measures, such as research, monitoring, training and campaigns.
Despite her desire to appear hardline on these issues, however, von der Leyen's pledges are far-reaching, vague and difficult to implement. Even existing measures are not applied consistently and many member states fail to follow EU's equality policies. A few particularly troublesome governments are likely to oppose her ideas.
Patchy record
Few governments across the EU publish meaningful statistics of detected hate crimes but several stand out for poor performance. Ireland has been criticised for failing to enact specific laws to prosecute bias-motivated violence. But parliamentarians there do at least appear to be making moves to force change by adopting hate crime laws. The same cannot be said of Poland and some other countries on the eastern edge of the bloc, which appear to be moving in the opposite direction.
In Poland, pride marches have been left without protection and attacked by the far right. Meanwhile, Romania and Hungary have banned gender studies. The latter has also ended legal gender recognition for trans and intersex people.
Attempts to enforce hate crime laws from Brussels will trigger conflict with countries concerned about losing sovereignty, including these three. Right-wing politicians already accuse the Commission of abusing its power. They say that in pushing equality issues, it is acting outside of EU treaties because it only has limited powers when it comes to criminal and family law.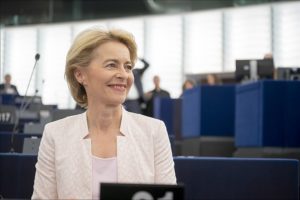 Ursula von der Leyen/ image licensed under the Creative Commons Attribution 2.0 Generic
Brussels has been struggling in its relations with Poland and Hungary for some time. The EU has been locked in discussions about what to do about the increasingly authoritarian bent of the governments in these two member states without landing on any solutions. Threats to remove EU funds unless they comply with rule-of-law standards have had little impact.
The Commission has, for example, asked five regional authorities in Poland to investigate if EU funds could have been spent in areas that are not living up to the values of the EU, as outlined in the treaties that every member state government has signed. Soon after, the Commission rejected applications for town-twinning from six Polish communes that have adopted anti-LGBT declarations.
But far from falling into line, Polish justice minister Zbigniew Ziobro responded by accusing the EU of "discriminating against Polish citizens". The government has subsequently stepped in to replace the EU funding for the communes from its own coffers.
Against this backdrop, the stakes for bringing von der Leyen's pledges to life are high, both in terms of financial and human costs.
If national authorities fail to comply with EU policies and Brussels pulls funding as a result, it could mean that some of the poorest communities and least-developed regions in the EU will lose millions of euros of funding for education or infrastructure. While the EU may mean well when it makes these decisions, disciplining mechanisms of this kind may have the unintended consequence of feeding hatred, discrimination and anti-EU sentiments.
Stephen Khan/ Editor
Meditation/Remembrance for the Day: The National Cathedral in DC tolled its big booming bell 200 times yesterday as sound track for the U.S. reaching 200 THOUSAND Covid deaths. 80 altre parole

Meditation/Remembrance for the Day: 200,000 — A Friendly Letter
20.09.2020 – New York City – Jhon Sánchez
This post is also available in: Greek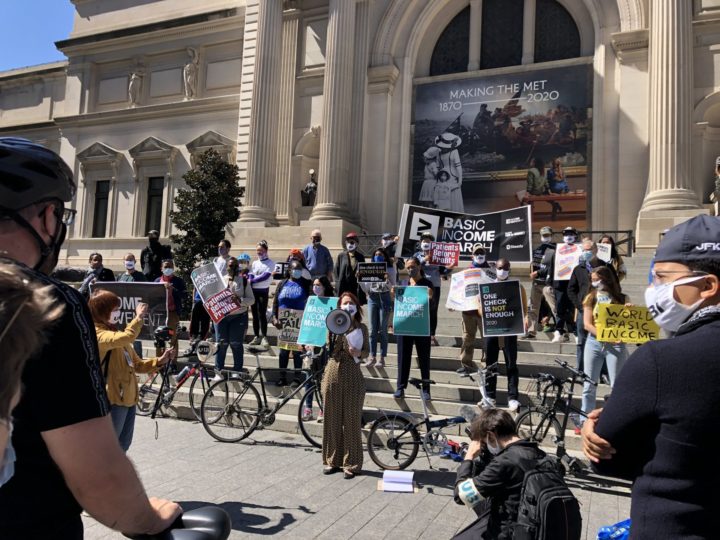 By Jhon Sánchez
Ruth Bader Ginsburg wrote, "Time is on the side of change." Yesterday, still without knowing of RBG's death, I logged in to the online event to celebrate the progress of the UBI campaign in the USA and the world. When the host rendered tribute to RBG, it sounded common sense to me. Justice Ginsburg not only brought up to the court the most important cases in matters of gender discrimination but also handed down her decisions and dissents looking for the defense of civil rights.
With the death of Justice Ginsburg and facing a hostile court against civil rights, the game for equality needs to address the common necessities of people. We need concrete solutions that help workers, unemployed, ex-cons, single mothers. The Universal Basic Income would guarantee a monthly payment to all the citizens regardless of their gender, religion, or economic status. It would address the gnawing economic inequality in a country where 40% of Americans lack $400 saved to face an emergency.
After Andrew Yang's presidential campaign and COVID-19, the UBI is now a major topic of the political debate. Kamala Harris, for example, proposes the Monthly Economic Crisis Support Act that would grant monthly payments of $2,000 to all US residents during the pandemic.
This is not a discussion at the national level, but more importantly, at the municipal level. Already 25 mayors joined Mayor for a Guaranteed Income (MGI) founded by Michael D. Tubbs (Stockton, CA). MGI states that "Cities are the laboratories of democracy, and mayors are closest to the communities they serve. Mayors see the real, everyday effects of economic insecurity and are the best equipped to advocate for their residents."
And the experiment is already happening. In Stockton, California, people are receiving $500 per month since February 2019. Mayor Melvin Carter from Saint Paul, Minnesota, signed the People's Prosperity Pilot, Saint Paul's Guaranteed Income Demonstration Program that would give $500 a month to randomly selected low-income families.
Other candidates are running to congress on the UBI platform. Blair Walsingham, TN-1st, Donna Imam TX-31st, and David Kim, CA-34th are just a handful of them.
On September 19th, marches and other events happened in Europe, Canada, and across the United States to push legislation in favor of UBI. The organizers also are inviting people to participate in a phone bank event to support Donna Imam and David Kim this Monday, September 21st. You can sign here to participate.
In one of her dissenting opinions, Justice Ginsburg said, "'The arc of the moral universe is long, but it bends toward justice,' she said, quoting Martin Luther King, Jr. But it only bends that way, she went on, 'if there is a steadfast commitment to see the task through to completion.'" Now, we have to render tribute to people like Ruth Bader Ginsburg for her historical struggle for justice. But we also need to render tribute to all the activists, who follow her advice and with steadfast commitment, are working for a Universal Basic Income.