You are currently browsing the monthly archive for July 2020.
A quick followup to the July 28th post, "Why nonviolent protests are smarter, even/especially today". The point, to reiterate, was that lots of academic & private polling research, plus my own movement experience, confirms the idea that nonviolent protests move public opinion in a progressive direction, while violent demonstrations nudge it toward the reactionary right,…

Stick to Nonviolence: A Followup — A Friendly Letter
31.07.2020 – US, United States – Countercurrents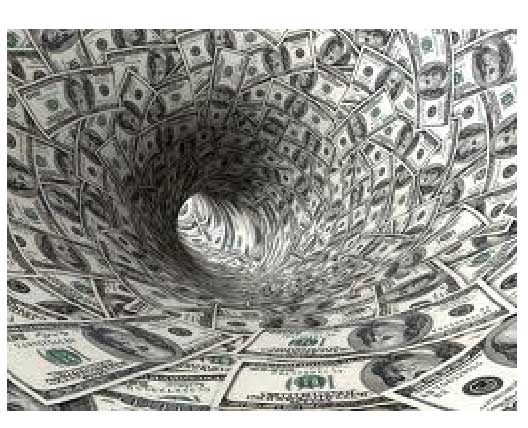 After years of talking about abandoning the U.S. dollar, Russia and China are doing it for real. In the first quarter of 2020, the share of the dollar in trade between the countries fell below 50 percent for the first time.
By Countercurrents Collective
Goldman Sachs has issued a bold warning Tuesday that the dollar is in danger of losing its status as the world's reserve currency. Goldman Sachs Group Inc. has put a spotlight on the suddenly growing concern over inflation in the U.S.
With the U.S. Congress closing in on another round of fiscal stimulus to shore up the pandemic-ravaged economy, and the Federal Reserve (Fed) having already swelled its balance sheet by about $2.8 trillion this year, Goldman strategists cautioned that U.S. policy is triggering currency "debasement fears" that could end the dollar's reign as the dominant force in global foreign-exchange markets.
While that view is clearly still a minority one in most financial circles – and the Goldman analysts don't say they believe it will necessarily happen – it captures a nervous vibe that has infiltrated the market this month: Investors worried that this money-printing will trigger inflation in years ahead have been bailing out of the dollar and piling furiously into gold.
Gold is the currency of last resort
"Gold is the currency of last resort, particularly in an environment like the current one where governments are debasing their fiat currencies and pushing real interest rates to all-time lows," wrote Goldman strategists including Jeffrey Currie. There are now, they said, "real concerns around the longevity of the U.S. dollar as a reserve currency."
The Goldman report makes clear that Wall Street's initial reluctance to sound the alarm on inflation back when the pandemic began is fading. Having been burned badly by ominous forecasts of runaway price gains following the fiscal and monetary stimulus that followed the 2008 financial crisis, many analysts have been hesitant to repeat such calls now, especially as the economy sinks into a deep recession.
But with gold surging to record highs and bond investors' inflation expectations climbing almost daily, albeit from very low levels, the debate on the long-term effects of stimulus has gotten louder.
The 10-year breakeven rate, the gap between nominal and inflation-linked debt yields, has risen to about 1.51%, up from as low as 0.47% in March. That's seen real yields, which strip out the impact of inflation, plunge further below zero — to about -0.93% on similar-maturity bonds.
"The resulting expanded balance sheets and vast money creation spurs debasement fears," the analysts at Goldman wrote. This creates "a greater likelihood that at some time in the future, after economic activity has normalized, there will be incentives for central banks and governments to allow inflation to drift higher to reduce the accumulated debt burden," they said.
Gold's record-breaking rally highlights growing concern over the world economy.
Goldman raised its 12-month forecast for gold to $2300 an ounce from $2000 an ounce previously. That compares with a value of around $1950 currently. The bank sees U.S. real interest rates continuing to drift lower, boosting gold further.
The Bloomberg Dollar Spot Index is on course for its worst July in a decade. The drop comes amid renewed calls for the dollar's demise following a game-changing rescue package from the European Union deal, which spurred the euro and will lead to jointly issued debt.
The dollar is used in 88% of all currency trades, according to the latest triennial Bank for International Settlements survey. And it still accounts for about 62% of the world's foreign-exchange reserves, although that's down from a peak of more than 85% in the 1970s, IMF data show.
Ballooning debt pile
For Goldman, the growing level of debt in the U.S. – which now exceeds 80% of the nation's gross domestic product – and elsewhere, boosts the risk that central banks and governments may allow inflation to accelerate.
Investors are poised to hear more about the Fed's view on inflation with its latest policy decision Wednesday.
"Until we get through the Fed, the dollar could strengthen as investors lock in profits," Edward Moya, a senior market analyst at Oanda Corp. said in a note.
Goldman Sachs has tied the metal's rally to a "potential shift in the U.S. Fed towards an inflationary bias against a backdrop of rising geopolitical tensions, elevated U.S. domestic political and social uncertainty and a second wave of Covid-19 related infection."
"Gold is the currency of last resort, particularly in an environment like the current one where governments are debasing their fiat currencies and pushing real interest rates to all-time lows," the bank said. "With more downside expected in U.S. real interest rates, we are once again reiterating our long gold recommendation from March."
Year-to-date, gold has gained more than 27% and is currently trading near $1,940 an ounce.
Fed faces currency threat
Predictions of the mighty U.S. dollar's fall from its place as the ultimate measure of value are nothing new.
"Gold bugs" — the slightly disrespectful term for people convinced the yellow metal is the only truly safe investment — roll out an attack on the U.S. dollar's safety every few years.
The euro has been an aspiring candidate, but has had many troubles of its own. Countries that do not get along with the U.S., including Iran, have complained about the absurdity of having to sell their oil to third parties priced in U.S. dollars.
After the global financial meltdown of 2008, China's then central banker, Zhou Xiaochuan, criticized the use of a single country's currency for a world standard, calling it a historical anomaly.
"The crisis again calls for creative reform of the existing international monetary system toward an international reserve currency with a stable value, rule-based issuance and manageable supply," wrote Zhou.
But the comments from New York bankers Goldman Sachs just as gold is hitting new highs and the greenback is hitting new lows are quite different from bellyaching from those who would like to take the dollar's place.
The Goldman comments act as a warning of what might happen if the U.S. currency eventually becomes debased through too much government spending and too much borrowing at interest rates close to zero.
The Canadian dollar is up two cents against the U.S. currency in the last month. But as usual, that is deceptive. With most of our trade happening with the U.S., the loonie tends to rise and fall with the U.S dollar. The loonie continues to trade lower against the euro.
The Goldman Sachs report is making lots of headlines and offers a little thrill of dread to those who are looking for an even more dire outcome from the current pandemic. But gold quite regularly rises in value during times of financial uncertainty and it tends to fall shortly after.
Russia and China speed up de-dollarization process
After years of talking about abandoning the U.S. dollar, Russia and China are doing it for real. In the first quarter of 2020, the share of the dollar in trade between the countries fell below 50 percent for the first time.
Just four years ago, the greenback accounted for over 90 percent of their currency settlements.
According to Moscow daily Izvestia, the share has dropped to 46 percent, tumbling from 75 percent in 2018. The 54 percent of non-dollar trade is made up of Chinese yuan (17 percent), the euro (30 percent), and the Russian ruble (7 percent).
The dollar's reduced role in international trade can mainly be blamed on the ongoing trade war between the U.S. and China.
In January, Russian Foreign Minister Sergey Lavrov explained that Moscow is continuing "its policy aimed at gradual de-dollarization" and is looking to make deals in local currencies, where possible.
Lavrov called the rejection of the greenback "an objective response to the unpredictability of U.S. economic policy and the outright abuse by Washington of the dollar's status as a world reserve currency."
Movement away from the dollar can also be seen in Russia's trade with other parts of the world, such as the European Union. Since 2016, trade between Moscow and the bloc has been mainly in Euros, with its current share sitting at 46 percent.
The original article can be found on our partner's website here
29.07.2020 – Pressenza Athens
This post is also available in: French, Greek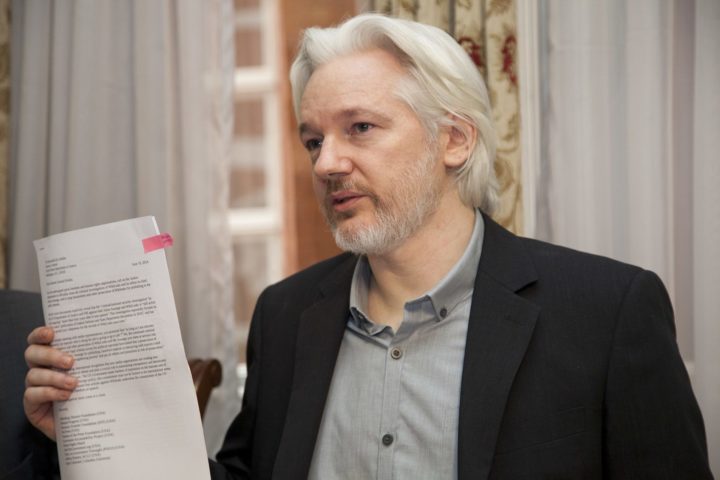 Julian Assange, the founder of Wikileaks imprisoned in London for a year, received the Stuttgart Peace Prize 2020. The prize is awarded by Die Anstifter and aims to promote the right to unconditional freedom of information and of the press.
Annette Ohme-Reinicke, president of Die Anstifter, said the crackdown on Assange was also against comprehensive political information for all.
Heike Hänsel, Member of Parliament and Deputy Chair of the Die Linke parliamentary group, said: "I am very happy with this award given to Julian Assange, who has suffered political persecution from the United States for years due to his journalistic work and who is now in danger of extradition to the United States. This award recognizes investigative journalism and is a strong message in defense of press freedom. Recognizing the peaceful and political dimension of the work of the founder of Wikileaks is for him a very important support. As British justice treats Julian Assange as a dangerous criminal and keeps him in the most secure prisons, Assange is awarded this tribute for the US war crimes revelations in Iraq and Afghanistan. I am waiting for the German government and the EU to stop being blind and finally offer political asylum to Julian Assange. "
Assange, who has been in Belmarsh High Security Prison in London for a year, awaits a hearing to decide on his possible extradition to the United States where he is accused of espionage. His detention was denounced as torture.
The Peace Prize will be awarded in December in Stuttgart. With this award, Die Anstifter pays tribute to people who fight for peace, justice and solidarity. The prize has been awarded annually since 2003, some of the previous winners are: Sea Watch, Ashley Erdogan, Emma Gonzalez, Jürgen Greslin, Edward Snowden, etc.
See as well :
"If Julian Assange is extradited, it is the end of the rule of law in the West" Eva Joly (Interview)
Juan Branco: "The Greek people should put pressure on Julian Assange for asylum" (in Greek)
John Shipton in Berlin: father and ambassador of Julian Assange
29.07.2020 – US, United States – Common Dreams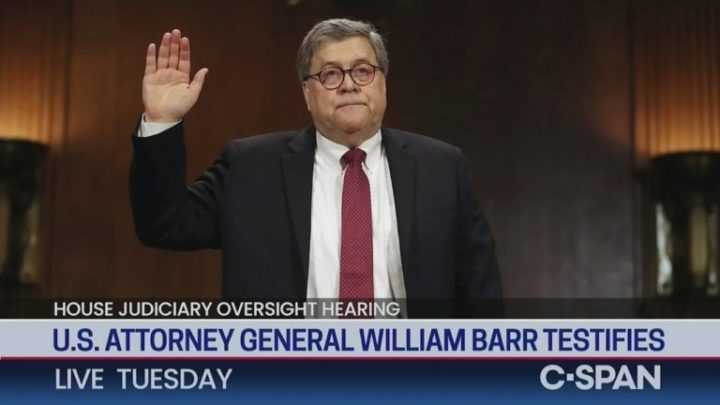 "The public needs to know whether Attorney General Barr thinks President Trump can conduct mass surveillance of protesters without congressional authorization."
By Jessica Corbett, staff writer – Common Dreams
An exchange about government spying powers between Rep. Zoe Lofgren and Attorney General William Barr during a Tuesday House Judiciary Committee hearing prompted calls for an immediate explanation from the Trump administration about the legal basis for using advanced surveillance techniques on protesters nationwide.
Lofgren, a California Democrat, explained in a series of tweets that she asked Barr to detail under what authority the U.S. government can use "intrusive surveillance tools" against protesters. Barr, Lofgren said, declined to give a "real answer."
The congresswoman specifically asked about the potential deployment of cell-site simulators, facial recognition, and sweeping surveillance of internet activity. Barr replied, "I really can't speak to those instances if they've in fact occurred."
After Lofgren clarified that she was seeking an answer about the legal basis of using such tactics, the attorney general said that "most of our cyber activities are conducted by the FBI under their law enforcement powers to detect and prevent crime."
As the congresswoman noted on Twitter, her questioning of Barr came amid a federal crackdown on protests against police brutality toward Black Americans in Portland, Oregon and President Donald Trump's threats to send teams to other major cities:https://platform.twitter.com/embed/index.html?creatorScreenName=PressenzaIPA&dnt=false&embedId=twitter-widget-1&frame=false&hideCard=false&hideThread=false&id=1288164837030350848&lang=en&origin=https%3A%2F%2Fwww.pressenza.com%2F2020%2F07%2Freal-answers-demanded-after-barr-dodges-on-government-authority-to-aim-intrusive-surveillance-tools-at-protesters%2F&siteScreenName=PressenzaIPA&theme=light&widgetsVersion=9066bb2%3A1593540614199&width=550px
During our @HouseJudiciary hearing, I asked AG Barr about the surveillance of protests in Portland & around the country.

The constitutional rights of demonstrators should never be violated. (THREAD 1/3) pic.twitter.com/lXkl80YsMS

— Rep. Zoe Lofgren (@RepZoeLofgren) July 28, 2020
Demand Progress responded with a statement Tuesday calling on Barr to immediately disclose any legal basis he sees for the federal surveillance of protesters. The advocacy group also put the exchange into the context of Barr's history and broader concerns about government surveillance under the Trump administration.
"Today, Attorney General Barr refused to acknowledge whether the government is conducting dragnet surveillance of internet activity," said Sean Vitka, senior policy counsel at Demand Progress. "He further refused to acknowledge widely reported mass surveillance practices that he may have authorized when sending the [Drug Enforcement Administration] and other agencies after protesters."
"The public needs to know whether Attorney General Barr thinks President Trump can conduct mass surveillance of protesters without congressional authorization," Vitka argued, noting that Barr "has personally authorized lawless, mass surveillance in this country before, and did so by relying on radically aggressive interpretations of executive power, by secretly abusing statutory authority, and by hiding it under the DEA."
The questions Lofgren posed during the hearing were "critically important," explained Vitka.
"It is frighteningly plausible that Attorney General Barr has told the Trump administration it may conduct domestic mass surveillance with effectively no limits, potentially even in the absence of congressional authorization," he said. "The consequences would be staggering and the chilling of free speech is already being felt."
Referencing reports that U.S. government planes flew over Black Lives Matter protests in Washington, D.C. last month and potentially spied on participants, Vitka added that "the planes are in the air. We need these answers now."
The Demand Progress statement highlighted recent examples of other members of Congress demanding answers from the administration about surveillance, particularly considering that the controversial Section 215 of the USA PATRIOT Act expired earlier this year and has not been reauthorized by federal lawmakers.
Sens. Patrick Leahy (D-Vt.) and Mike Lee (R-Utah) sent a letter (pdf) to Barr and Director of National Intelligence John Ratcliffe on July 21 asking them to confirm that federal agencies have terminated surveillance operations authorized under the now-expired FISA provisions and other related questions about the government's spy powers.
Along with highlighting the letter—which requests that Barr and Ratcliffe respond with answers by August 7—the advocacy group pointed out how Patrick Hovakimian, the nominee for general counsel of the Office of the Director of National Intelligence, recently responded (pdf) to a pre-hearing question from Sen. Ron Wyden (D-Ore.).
Wyden asked: "Does the government collect web browsing and internet search history pursuant to Section 215? If so, what are or should be any limitations on such collection or the dissemination and use of such information? Does the government collect web browsing or internet search history pursuant to FISA Pen Register/Trap and Trace authorities?"

Hovakimian responded: "I believe it is important for the IC to use its authorities appropriately against valid intelligence targets. The amendments to Title V of FISA made by Section 215 of the USA PATRIOT Act expired on March 15, 2020 and, to date, have not been reauthorized."

Given those recent exchanges between lawmakers and the administration, Demand Progress declared that "Barr's refusal to answer Rep. Lofgren's questions today adds to concerns that all of this may be occurring in secret without congressional authorization or oversight."
The original article can be found on our partner's website here
27.07.2020 – Riccardo Petrella
This post is also available in: Spanish, French, Italian, Portuguese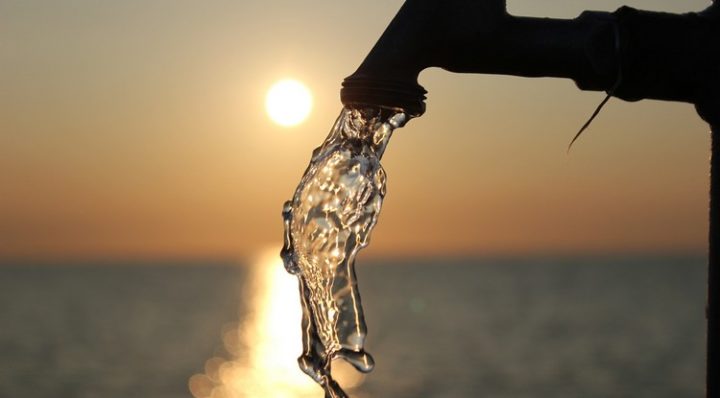 On July 28 this year we "celebrate" the 10th anniversary of the UN resolution which recognizes the human (universal, indivisible and imprescriptible) right to drinking water and hygiene. Unfortunately, the situation is such that this decade has passed as if the decision approved by the highest political organization of the international community had not taken place: 2.2 billion people do not know what drinking water is and 4.2 have not access to toilet facilities; more than 9 million children under the age of 5 die each year from diseases caused, among other things, by the lack of clean water. Hand washing is an impossible act for hundreds of millions of human beings, with the well-known consequences of this pandemic period (1)!
Water suitable for human use has become increasingly scarce: many of the most important rivers, lakes and aquifers in the world are dying, dried up by water withdrawals much higher than their natural renewal capacity (in quantity and quality), poisoned by pollution and contamination, suffocated by waste…Structural droughts are affecting an increasing number of regions of the world (including even Amazonia!). The land is turning into a desert and the devastation of the forests plays a decisive role in this regard. Finally, several major cities in the world (from New York to Nairobi, from Tokyo to Dhaka…) are seriously threatened by floods due to water level rise. Jakarta, for example, is already in the process of being abandoned (2).
In this context, speaking of the right to water and sanitation is an understatement. On the other hand, "experts", political leaders and entrepreneurs, do nothing but talk about the scarcity of water in the world. With an obvious mystification, they blame the scarcity on the growth of the world population and climate change (which is only minimally correct). They forget, however, to mention the decisive role of the dominant world economy, which drains the planet's resources until they are exhausted, and the role of our social systems based on the thirst for power and private wealth, favored by a warlike technological development, violent and predator of life. In the face of a scarcity of water that is given as inevitable, the dominant social groups indicate the way to salvation in a path of resilience, of ability to resist and adapt to the shocks caused by shortage. Under current conditions, however, resilience is only possible for those with a great technological and financial capacity (3). Can you guess which countries and which social groups will be resilient in the coming decades?
According to the United Nations, the right to water, to water for life, translates concretely into the availability of 50 litres of drinking water per day per person for domestic use and 1,800 m³ of water per year per person for all the combined uses. However, the very concept of the human right to water, which is equal for all and justifiable, has been replaced in the last 30 years by the concept of fair access to water at an affordable price. With the concept of "fair access at an affordable price" there is no obligation for the State any longer. We leave the field of law to enter the field of water needs to be met on the basis of the possibility of individual consumers to access them economically, politically and socially. The "affordable" price of water is a discretionary power in the hands of water service operators who set the price of water in such a way as to guarantee profits (4). Currently, whether they are private or "public", the managers make money with water for life!
This profound cultural and political change has been possible thanks to the combination of four structural transformations: the commodification of life (everything has been reduced to goods: seeds, water, public transport, knowledge, health, housing, plants, animals, human genes…); the privatization of all goods and services (nothing has escaped this process, including money, which has ceased to be a symbol par excellence of the sovereignty of nations and states); the liberalization and deregulation of all economic activities in the name of free governance between interest holders (the famous "stakeholders") and, finally, the financialisation of the economy which has subjected the main decisions on the allocation and use of the resources available to short-term productivity and efficiency financial logics. Human beings themselves have been reduced to "human resources" in order to be exploited to the maximum of their economic performance, despite and beyond human rights.
As a result, there are no longer any common goods and real common services, nor even real public goods. In 1980, the United States Supreme Court legalized the patentability of living things for private and commercial purposes. The patentability of algorithms (Artificial Intelligence) became common practice in the 90s. The private sector has thus obtained the recognition of over 50,000 patents on life. Idem in the field of AI. In 1992, at the Dublin International Conference on Water in preparation for the first Rio de Janeiro Earth Summit, the final resolution stated that water should no longer be considered a social good, a common good, but a private, economic good, subject to the rules of the market economy. The thirst for water for human life has been replaced by the thirst for water for economic activities for competitiveness and profit. Even worse, during the Second Earth Summit in Johannesburg in 2002, it was declared that nature should be given a monetary value by calculating the costs and benefits of "environmental" services provided by nature. The monetization of nature (nature pricing, nature banking) and the patentability of living beings have killed every form of economy of the common good, public goods, of social and solidarity economy outside of micro-projects.
Control of life has slipped from the hands of public authorities. Agricultural, health, information and technological development policies, as well as "sustainable development" and water security policies, no longer fall within the sphere of state sovereignty. They are much more dependent on the interests of large global private groups such as Suez, Vivendi, Big Pharma, GAFAM, but also of mining oligopolies and, last but not least, of large financial groups (banks, insurance companies). One of the most profitable growing activities in the water sector is the insurance sector in the face of meteorological changes (tourism activities, agriculture…) and "climate accidents" (drought, floods…). The more uncertainties redefine planet's water, the more the market value of the water itself rises. In the dominant "logic" of financial speculation, it is clear that the more water scarcity is confirmed, the more the economic value of water will increase at the expense of its value for the global community of life on Earth.
Goodbye to the effective universal right to water? Yes, if the collective principles, policies and practices we have described are not reversed. Society and the State must be freed from privatization and financialisation. It is necessary to build the society of common goods and world cooperative public goods. It is urgent to build the global public political system based on shared and joint collective responsibility for the protection, care and promotion of life and the rights to life, and therefore to water for all. The re-municipalization of water is fundamental for the construction of a global public policy, provided of course that it is a real municipalization whose management is financed through general taxation and not by means of the revenues generated by the sale of water services, albeit at affordable prices.
In any case, the future of water and the right to life cannot be realized through technological water (5), but only through a new era of common engineering creativity and political and social culture guided by the desire to live together in the respect for the Mother Earth.
Notes
(1) https://www.un.org/en/observances/water-day
(2) See "Ocean & Climate change: New challenges", https://ocean-climate.org/wp-content/uploads/2019/12/fiches-EN-web.pdf
(3) See Riccardo Petrella, Water and Resistance. The strategies of the dominants in question, https://wsimag.com/fr/economie-et-politique/61408-eau-et-resilience and by the same author, Water security for all the inhabitants of the Earth, https://wsimag.com/fr/economie-et-politique/61870-la-securite-hydrique-pour-tous-les-habitants-de-la-terre
(4) In the framework of the 17 Sustainable Development Goals of the UN Agenda 2030, water is Goal 6, which reads: "6.1: By 2030, achieve universal and equitable access to safe and affordable drinking water for all https://www.un.org/sustainabledevelopment/water-and-sanitation/. No reference is made to the right to water.
(5) The term "technological water" refers to water "produced" by humans, such as desalinated water, water from waste water treatment, water derived from "captured" icebergs.
Co-signer (s) invited
Riccardo Petrella, Co-fondateur Comité International pour le Contrat Mondial de l'Eau, (Belgique/Italie)
Leonardo Boff, Théologien (Brésil)
Luis Infanti de la Mora, Evêque du Diocèse de Aysen, « Patagonia sin represas » (Chili)
Federico Mayor, Ancien Directeur Général de l'Unesco, Président Fondation Culture de la Paix (Espagne)
Anibal Faccendini, Directeur Catedra de l'Agua, Universidad Nacional de Rosario (Argentine)
Joao Caraça, Co-fondateur de l'Agora des Habitants de la Terre, Président Université de Coimbra (Portugal)
Fondation Danielle Mitterrand, (Jérémie Chomette, Marion Veber) (France)
Marcelo Barros, Moine bénédictin (Brésil)
Jean-Pierre Wauquier, Médecin, président de H²O (France)
Roberto Savio, Co-fondateur de l'Agora des Habitants de la Terre, Fondateur de Other News (Italie)
Bernard Cassen, Journaliste, ancien Directeur général du Monde diplomatique (France)
Sylvie Paquerot, Professeure titulaire, Université d'Ottawa (Canada)
Pierre Jasmin, Artiste pour la Paix (Canada-Québec)
Roberto Colombo, Maire de Canegrate (Italie)
Jacques Brodeur, Edupax, OSB (Canada-Québec)
Marcos P. Arruda, Dir. PACS Insituto Politicas Alternativas para o Cone Sur (Brésil)
Deborah Nunes, Urbaniste, Prof. Universidad del Estado de Bahia (Brésil)
Lilia Ghanem, Anthropologue et Rédactrice en chef de Badael (France/Liban)
Jean-Yves Proulx, Connaissances et citoyens (Canada-Québec)
Philippe Giroul, Ecologiste (Canada-Québec)
Sergio et Clara Castioni, Libraires, (Italie)
Bernard Tirtiaux, Maître verrier, écrivain, sculpteur (Belgique)
Maria Palatine, Musicienne, Harpiste (Allemagne)
Pietro Pizzuti, Auteur et Acteur de théâtre (Belgique/Italie)
Margherita Romanelli, Spécialiste en coopération internationale pour le développement durable (Italie)
Andrey Grachev, Diplomate (Russie)
Consiglia Salvio, « Comitato regionale campano acqua bene comune » (Italie)
Alain Adriaens, Ecologiste, « objecteur de croissance » (Belgique)
Issam Naaman, Ancien ministre (Liban)
Domenico Rizzuti, ancien syndicaliste Université/recherche, Forum italo-tunisien (Italie)
Alain Dangoisse, Dir. Maison du Développement Durable, UCL (Belgique)
Pierre Galand (B), Impliqué dans plusieurs associations, en particulier l'Association Belgo-Palestinienne et le Centre d'Action Laïque, ancien sénateur (Belgique)
Monastero del Bene Comune (Paola Libanti, Silvano Nicoletto) (Italie)
Roberto Louvin, Professeur de droit comparé, Université de Trieste (Italie)
Roberto Musacchio, Ancien eurodéputé, Ass. Altramente (Italie)
Jean-Claude Garot, Journaliste (Belgique)
Angelo Bonelli, Président des Verts (Italie)
Patrizia Sentinelli, Présidente de "Altramente", ancienne ministre à la coopération et au développement (Italie)
Jean-Claude Oliva, Président Coordination Eau Ile de France (France)
Cristiana Spinedi, Professeur Enseignement secondaire (Suisse)
Adriana Fernandes, Educatrice à la retraite (Chili)
Lucie Sauvé, Professeur titulaire Université du Québec à Montréal-UQAM (CND-Québec)
Francesco Comina, Journaliste, écrivain (Italie)
Ulrich Duchrow, Professeur, Université de Heidelberg (Allemagne)
Ina Darmstaedter, Présidente du Festival International de la Paix de Berlin (Allemagne)
La Boisselière, Espace citoyen d'innovation sociale (Philippe Veniel, Melissa Gringeau) (France)
Julien Le Guet, « Bassines Non Merci » (France)
Christian Legros, Directeur Belgaqua (Belgique)
Armando De Negri, Médecin, représentant du Brésil au Comité de l'ONU sur les droits humains (Brésil)
Vladimir Mitev, Journaliste Barricada (Bulgarie)
Valter Bonan, Echevin aux Biens Communs, Commune de Feltre (Italie)
Anwar Abou Aichi, Ancien ministre de la culture (Palestine)
Hassan Chatila, Professeur en philosophie (France/Syrie)
Bater Wardam, Conseiller ministériel de l'environnement (Jordanie)
Mario Agostinelli, Physicien/ISPRA, Fondateur de "Energia Felice" (Italie)
Guido Viale, Saggista, economista e ambientalista (Italie)
Université du Bien Commun (Corinne Ducrey, Cristina Bertelli, Gilles Yovan) (France)
Maurizio Montalto, Avocat, ex-président de la société publique hydrique de Naples ABC (Italie)
Fabrice Delvaux, Président de Kréativa, Education au développement durable (Belgique)
Catherine Schlitz, Présidente Présence et Action Culturelles, Angleur (Belgique)
Paul Saiz, Entrepreneur (France)
Zein Al-Abidine Fouad, Poète (Égypte)
Hoda Kamel, Écrivain (Egypte)
Kais Azzawi, Ancien ambassadeur, écrivain (Irak)
Roberto Malvezzi, Musicien, écrivain (Brésil)
Fernando Ayala, Diplomate (Chili)
Alassane Ba, Directeur du Centre Humanitaire des Métiers de la Pharmacie (France)
Amadou Emmanuel, Resp. Relations Internationales de AMT/WAFA (Cameroun)
Guido Barbera, Président CIPSI (Italie)
Ugo Mattei, Professeur de droit international à l'Université de la Californie à San Francisco (USA) et de droit civil à l'Université de Turin(Italie)
Luca Cecchi, Comitato Acqua Bene Comune Verona (Italie)
Valérie Cabanes, Juriste en droit international, Co-fondatrice de « Notre affaire à tous » (France)
Alfonso Pecoraro Scanio, Président de l'Università Verde, Ancien ministre de l'environnement (Italie)
Marie France Renard, Professeur d'économie, Université de Clermont-Ferrand (France)
Fatoumata Kane Ki-Zerbo (Burkina Faso)
20.07.2020 – Global Voices Online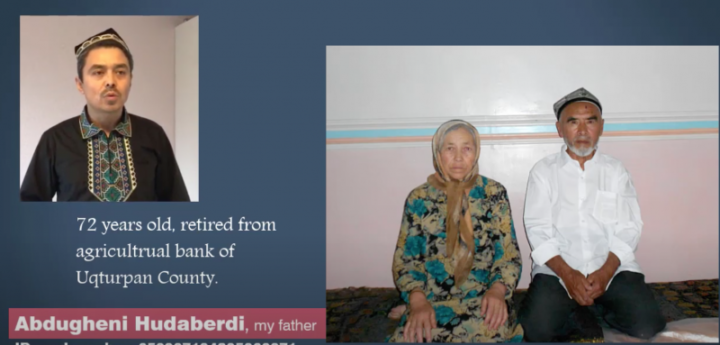 The author's identity has been kept anonymous for safety reasons.
Starting in 2017, the Uyghur community living in China has been subject to increased targeting and indiscriminate imprisonment by the Chinese authorities. This policy of racial and religious profiling has led many young Uyghurs to leave China or stay in exile, chiefly in Europe. The 11 million Uyghurs in the western region of Xinjiang in China are a Muslim Turkic nation that has been targeted by Beijing more systematically since Chinese leader Xi Jinping came to power in 2012. Widely portrayed as 'motherland separatists' or simply 'terrorists' in mainstream Chinese discourse – including government statements and the media – Uyghurs have been deprived of their most basic human rights, including freedom of religion, movement, and of using their native language.
The persecution of Uyghurs takes different forms, ranging from imprisonment, often with heavy sentences of over 10 years, and more recently, internment in camps where, according to many different testimonies and sources, over 1 million Uyghurs – and other Muslim minorities — are detained. Given the secrecy surrounding these internment camps, the fact that China presents them as 'vocational training centers, exact numbers are difficult to come by, but hundreds and possibly thousands of people are believed to have died in detention. More detailed information is available in the Shahit Xinjiang Victims Database.
Global Voices interviewed Abdurehim Gheni, a 43-year-old native of Aksu prefecture in the south of Xinjiang. Gheni currently lives in the Netherlands, and in June 2018 started a regular solo protest in central Amsterdam.
The interview was conducted over the phone in Uyghur and edited for brevity.
Losing contact with family members
Abdurehim Gheni is an educated man: he graduated from university and later worked as a chemistry teacher in his hometown of Aksu for a couple of years. But due to discrimination against Uyghurs he moved abroad and has been living in the Netherlands since 2007.
The last time Abdurehim met members of his family was in 2014 in Turkey. This does not sound so long ago, but it feels like a different time altogether. Briefly, around 2014, the Chinese authorities eased up the measures Uyghurs were subject to. It was relatively easy for them to receive passports for international travel, something that had always been difficult for those without the right connections. But this apparent relaxation ended abruptly for Gheni on May 23, 2017, as he tells Global Voices:
Since that day I have lost contact with all my relatives in China. Before I could always contact them by phone. May was the fasting month of Ramadan, so I tried to call everybody back home, but strangely, no one picked up. At first I thought they were all busy because of the festivities. At last my father answered the phone. He said: "Don't call us again. Just take care of yourself and your children." Then after a few days I got a text message from my brother in which he wrote "You must not call us again! Don't contact us under any circumstances!" I was so confused. We didn't know anything about the camps or the intensified crackdown on the Uyghurs by the authorities. By the end of the year, we had heard about the camps, and from 2018 bad news just kept coming, each new piece of information worse than the last.
There has been no news at all about the 17 missing family members of Abdurehim Gheni, and he fears the worst:
Did the Chinese regime kill them all? I´m missing my father, stepmother, my brothers, my sisters in law and their children, my wife's siblings. They are all ordinary people, law-abiding citizens. My father is a retired bank manager, my older brother a businessman, and my younger brother used to work for the government at the Water Agency in our hometown in Aksu prefecture.
Creative activism: solo protest
Known in Russia as the one-person demonstration (because of local legislation requiring police authorization for demonstrations involving more than one person), the solo protest is less known in Western Europe, but this is how Gheni decided to speak out about his family and the fate of thousands of other Uyghurs who have lost contact with their relatives in Xinjiang.
As he explains, he first joined an Uyghur rally in Amsterdam, chanting anti-China slogans. But as he recalls:
I noticed that of the bystanders, no one came up to ask us who we were or what we were demonstrating for. It seemed like no one cared, and that we were just doing this for ourselves. Some time later, I saw a man standing all by himself on Dam square, with signs and folders to raise awareness of the Palestinian issue. I saw people coming up to him to talk and ask questions. I did the same, and got to know him. This way I realized that a dialogue seemed like the best way for me to raise awareness of how the Chinese regime is oppressing Uyghurs, including my family.
Since June 23, 2018, Gheni has been solo protesting every week-end until the COVID-19 pandemic hit the Netherlands in spring 2020. He started his protest again on July 13, as can be seen in his Facebook video, and has attracted new supporters, including diplomats:
‪Today, the US ambassador in the Netherlands, Mr. Pete Hoekstra, met with Uighurs in the Netherlands to hear about the…

Posted by Abdurehim Gheni Uyghur on Wednesday, July 15, 2020
As he says, he is not alone anymore: "I have talked to a lot of people that had never heard of the Uyghurs before. A couple of them now join me on the square to protest."
Gheni is determined to maintain high visibility: he has written letters to the reigning king of the Netherlands, the country's prime minister and foreign minister, asking for help to find information on his family's whereabouts. He has also posted a video on the Shahit Xinjiang Victims Database site (with English subtitles):
Gheni concludes: "I know that if I was still living in China, I would likely be detained in a camp, sent to prison, or even dead by now. But I was lucky enough to be living abroad. So as I see it, I have this chance to be the voice of the voiceless."
The original article can be found on our partner's website here
18.07.2020 – Al Arabiya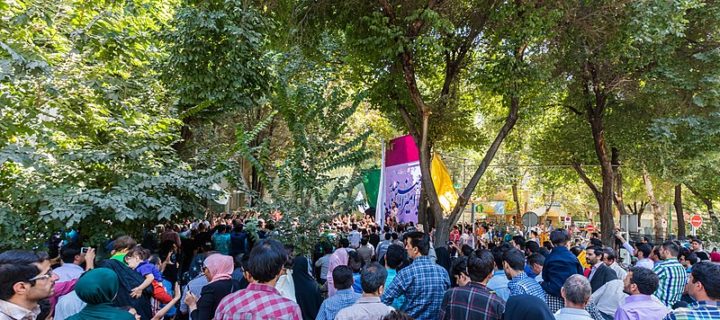 Yaghoub Fazeli
Iran has arrested about 30 people following the anti-government protests that broke out in the southwestern city of Behbahan on Thursday, the Iranian Human Rights Activists' News Agency (HRANA) said on Friday.
Protests broke out in Behbahan in the oil-rich Khuzestan province on Thursday with demonstrators demanding the overthrow of the regime, according to videos shared on social media.
Protesters attacked Iran's clerical rulers, chanting "we don't want a clerical regime" and "clerics must get lost."
Authorities arrested about 30 people in Behbahan on Thursday evening and Friday morning, Iranian rights group HRANA said.https://platform.twitter.com/embed/index.html?creatorScreenName=PressenzaIPA&dnt=true&embedId=twitter-widget-1&frame=false&hideCard=false&hideThread=false&id=1283910247124533249&lang=en&origin=https%3A%2F%2Fwww.pressenza.com%2F2020%2F07%2Firan-arrests-about-30-following-behbahan-protests%2F&siteScreenName=PressenzaIPA&theme=light&widgetsVersion=9066bb2%3A1593540614199&width=500px
Watch: Protesters in #Iran's southwestern city of #Behbahan in oil-rich Khuzestan province chant "not Gaza, not Lebanon, I give my life for Iran," as demonstrations slowly spread to other cities.#IranProtestshttps://t.co/f19il498t0 pic.twitter.com/bC2402OiOV

— Al Arabiya English (@AlArabiya_Eng) July 16, 2020
One of the detainees was Farzaneh Ansarifar, whose brother Farzad Ansarifar was one of the protesters killed in Behbahan during the November 2019 protests, according to HRANA.
Anti-government protests broke out across Iran in November 2019 after the government introduced gasoline rationing and price hikes. Thousands were arrested and about 1,500 Iranians were killed by security forces, according to a Reuters report.https://platform.twitter.com/embed/index.html?creatorScreenName=PressenzaIPA&dnt=true&embedId=twitter-widget-2&frame=false&hideCard=false&hideThread=false&id=1283948059706220545&lang=en&origin=https%3A%2F%2Fwww.pressenza.com%2F2020%2F07%2Firan-arrests-about-30-following-behbahan-protests%2F&siteScreenName=PressenzaIPA&theme=light&widgetsVersion=9066bb2%3A1593540614199&width=500px
Watch: "Iranians would rather die than live without dignity," chant protesters in #Iran's southwestern city of #Behbahan as activists call for nationwide Friday protests against the regime.#IranProtestshttps://t.co/f19il498t0 pic.twitter.com/JO79iQ6nFm

— Al Arabiya English (@AlArabiya_Eng) July 17, 2020
The latest protests follow and are motivated by a viral Twitter campaign Iranians had launched on Tuesday against the Iranian judiciary's decision to uphold the death sentences of three protesters who were arrested and sentenced to death following the protests last November.
Iran promised on Friday to deal "decisively" with any further protests.
The police urged people in a statement on Friday to "vigilantly refrain from any gathering that could provide a pretext for the counter-revolutionary movement", accusing "enemies" of whipping up discontent.
The original article can be found on our partner's website here
16.07.2020 – International Peace Bureau

As we recall the unprecedented horrors that the citizens of Hiroshima and Nagasaki experienced on August 6 and 9, 1945, we reaffirm the determination of our organizations to ensure that nuclear weapons are never used again.
In just two days, the two primitive atomic bombs dropped over Japan killed a quarter of amillion women, children and men. Yet from the atomic ruins, an unwavering resolve has survived to bear witness to the personal human tragedy. For 75 years, the Hibakusha have spoken out as the voice of experience and hope for the urgent imperative of eliminating all nuclear weapons.
This inspiration is now the subject of a new feature length film, The Vow From Hiroshima. We invite families and friends to join us on August 9th in honoring the Hibakusha with a special 24-hour screening of this uplifting documentary, told through the lens of the growing relationship between Setsuko Thurlow, Hiroshima survivor and lifelong nuclear disarmament activist, and Mitchie Takeuchi, filmmaker and daughter of a Hiroshima survivor. It is through this friendship that the film weaves the history of the post-nuclear era and the growing disarmament movement, including the United Nations' historic adoption of the Treaty on the Prohibition of Nuclear Weapons. Join us and become a part of The Vow to help us preserve the memory of the atomic bomb survivors for succeeding generations. The screening is sponsored by IPPNW, IPB, Hibakusha Stories, and ICAN. To stay up-to-date on The Vow, including the streaming link, join our Facebook event.
Today, nine nations have stockpiled enough thermonuclear weapons to end human civilization and are on a massive spending spree to modernize and expand their arsenals. In 2019, global military spending experienced the largest annual increase in a decade, reaching $1.917 billion, which equates to $249 per person on Earth. The US is pressing NATO states to deploy a new generation nuclear-capable fighter planes to deliver more "usable" variable yield nuclear weapons against human populations.
Rather than investing in manufactured humanitarian catastrophes, governments should be directing scarce resources into programs that preserve and protect human health and well- being. IPB has been campaigning through the Global Campaign on Military Spending for a drastic reduction and the re-allocation of resources to the global challenges facing humanity.
Medical experts have warned us for years of the potential for deadly pandemics, such as we are now experiencing with the novel coronavirus. The worldwide response, while better in some countries, has clearly not been equal to the threat. Climate scientists have similarly warned for decades about the existential threat posed by "nuclear winter." Contemporary research has shown that the atmospheric effects of even a limited nuclear war would cause a collapse in grain crops and put up to two billion people at risk of starvation, in addition to causing 20 million deaths in the first week as a result of the fires, explosions, and radiation effects.
We ignore these experts in infectious disease, climate science, and the health effects of nuclear war at our peril. There is no vaccine against the deadly threat of nuclear war, which could prove to be humanity's "final epidemic." As the medical professionals of IPPNW and other major global health organizations have said for decades, prevention of nuclear war is the only cure and, therefore, nuclear weapons must be abolished.
We therefore call on all nations to join the 2017 Treaty on the Prohibition of Nuclear Weapons (TPNW), passed by a vote of 122-1-1 at the United Nations. 39 nations have signed and ratified, leaving only 11 more until the nuclear ban treaty enters into force, establishing an international norm condemning and banning these weapons of indiscriminate mass destruction, as has previously been done with chemical and biological weapons. The pandemic has taught us that all the world's great needs and threats are linked. By reallocating bloated military spending and reorienting nations to resolve conflict through peaceful negotiation, people and governments throughout the world can more easily tackle the enormous economic and civil injustices that give rise to conflict and fuel the fire of climate change. Each victory in each arena must be used to feed progress elsewhere if humanity is to survive this century.
As we remember the victims of the atomic bombings 75 years ago and hear the stories of the survivors, we realize more than ever: we are all in this together.
Michael Christ – Executive Director, International Physicians for the Prevention of Nuclear War.
Reiner Braun – Executive Director, International Peace Bureau.
15.07.2020 – Limache, Chile – Howard Richards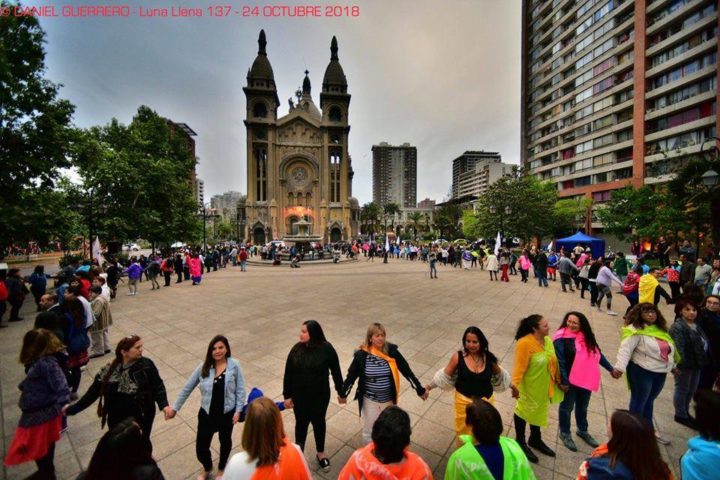 This is a note which purpose is to get the reader interested in theory, by showing that theory matters for practice.
We are not trying to sell you our theory, but we do have a theory. It says that modern western civilization is no longer viable. It says that humanity needs to work together to solve its physical problems drawing on ethics that are not modern, not western, and in some cases have never existed anywhere and will need to be constructed in the future. We call our theory ´unbounded´ and ´realist. ´ But a theory will not work for you unless you think It out for yourself. If you are normal, you need conversations. You need to try out your ideas on friends. But some people are not normal in this respect. A few people think long long thoughts by themselves and come up with great insights and inventions.
We are not trying to sell our particular plans for ending poverty or global warming either. We have given examples to show that not everything is hopeless. Nevertheless, for any major problem the honest answer to the question What is the solution? is We don´t know. The eventual solution, if there is one, will probably be the sum of many partial solutions. We believe that in order to evaluate the facts and the options here and now, wherever is here and whenever being now, and to reach a consensus with your team on what is most likely to work, one needs a critical theoretical background. Our non-viable civilization is trapped in false theories that cement in place dysfunctional social structures.
We picked corruption for the title of this note because it is in the news, and because corruption perennially frustrates well planned and rational solutions to any and every problem. It has a narrow definition: embezzlement of public funds or taking bribes by public officials; but in ordinary speech it tends to acquire a broader meaning. Its meaning expands to include every sector and to include everything crooked and rotten. Thus our title serves both as a specific topic that has been scientifically studied and as a general symbol of evil – i.e. a symbol (1) of hurting others and not caring, in extreme cases enjoying it; and (2) of breaking the rules that organize society whenever you can get away with it. (Research has shown that people with these two characteristics, i.e. with low levels of moral development, also tend to have another: (3) They are in many cases glib talkers, quick to claim they have been wronged, that they are the ones who are the victims who are owed something.)(1)
We use the narrow definition, but then like the rest of the world let its meaning spill over to refer to evil in general.
But most of all, summing up practical conclusions from fighting poverty, defending nature, surviving the pandemic, ending racism, and building cultures of integrity we are led to suggest that everyone should follow a spiritual path. I (Howard) picked up the phrase when I was practicing law in California. David Cooper was a better lawyer than I was, and I always felt it was an honour I did not deserve when he was out of town and I appeared for him representing his clients in court while he was gone. One day David said to me, ´my wife and I are going to be out of town for a few days following our spiritual path. ´ The phrase stuck with me. More on this later.
The Scientific Study of Corruption
Ron Fisman and Miriam Golden, two of today's leading experts in the study of corruption describe their approach and that of most of their colleagues in their field in the following words,
Everything in life involves trade-offs. For most bribe taking officials, the main cost of corruption is the possibility of getting caught and punished. In thinking about corruption as a cost-benefit trade-off researchers are operating in the broader tradition first pioneered by Nobel laureate Gary Becker(2) who applied economic analysis to many aspects of daily life: marriage, addiction, and –most important for our purposes—crime. In his own telling, Becker started thinking about the trade-offs would-be criminals faced when he found himself in search of a parking spot near Columbia University where he taught early in his career. As he remembered to a newspaper reporter shortly before his death in 2014, ´the question was shall I park closer in a spot that was illegal, or shall I park in a spot that was somewhat farther away? So I had to make calculations: what was the likelihood that I´d be caught if I parked it down the street, versus the time, the money that would be lost by parking it farther away? We all make these kinds of trade-offs in breaking rules –whether to cross against a traffic light or drive a little above the speed limit, for example. Civil servants confront them in deciding whether and how much to break the law to benefit from bribery.´(3)
I offer the fact that today mainstream social scientists routinely apply methodologies making the ontological assumptions of Gary Becker´s economic way of looking at life as evidence for the thesis that the present complex of crises afflicting South Africa and the world is a crisis of western modernity. It is also a fact that the data concerning corruption that mainstream researchers gather tend to confirm their theories. Therefore, they also tend to confirm the individualistic assumptions à la Becker of their methodologies. I offer these facts too as further evidence for the same thesis. As we have been looking at mass unemployment, economics vs. ecology, which societies do worse and which do better vs. the coronavirus, and Martin Luther King´s ideal of beloved community vs. Donald Trump´s ideal of law and order, we have been looking at the dominant form of contemporary society. Everybody asks ´What´s in it for me? ´ I decide what to do by calculating my costs and my benefits. It is not a sustainable or desirable kind of society.
Empirical studies of corruption guided by Becker´s assumptions tend to show that a corrupt society is the kind of society we have. But, as Fisman and Golden acknowledge, it is not all we have. There are many exceptions where the economic way of thinking does not prevail. Feminist scholars have often led the way in studying them. (4)
The reason why Becker´s economic way of thinking is an academic success is that to a large extent, the world is in fact corrupt. It is corrupt in the narrow sense that public officials take bribes and embezzle public funds. And in the broader sense that the private sector also all too often breaks rules designed to serve the common good, and forgets moral obligations, when the benefits of vice exceed the costs of virtue. A common result of corruption is that well thought out plans to do good, even when well-funded, often come to nothing.
Making the Impossible Possible
If you think about it, I think you will agree that as the world is now organized, it is essentially impossible to stop corruption, for at least two solid reasons. The first is poverty. One solid result of corruption research is that corruption goes with poverty. You can confirm this for yourself by looking at any of the rankings of countries from least corrupt to most corrupt published by Transparency International. The ranking from least corrupt to most corrupt is similar to a ranking from richest to poorest. Cultures of corruption have been deeply entrenched for many generations in places where a police officer can survive on a tiny salary on only because the badge is a license to take bribes. (See Note Three)
The second reason why it is now impossible to stop corruption is that individuals, throughout history and especially now when money is the measure of all things, are tempted to sin all by themselves and are quite capable of it. Frequently the press reports ingenious scams pulled off by high income crooks; sometimes their crimes are the sources of their wealth. It happens that the human being is an animal with secret thoughts. Other people do not know what evils lurk unseen in the invisible caverns deep in the human soul. There used to be a clear remedy for the invisibility of idiosyncratic violent ruminations: Nobody knew. But God knew. You can hide your evil thoughts from humans but not from a God who knows the secrets of hearts and kidneys.(5) This remedy appears to be increasingly ineffective in the mainstream society that is in deep trouble today.(6)
But consider non-modern and non-western cultures. Unbind your mind. Brainstorm. Consider that the number of ways to solve any problem is limitless. Many of them lie forgotten in the past and many will be invented in the future.
Consider Plato and Aristotle. Their books on ethics and politics and education are all about how to form good citizens. Aristotle says that a well-educated person has formed good habits that result in a good character; a well-educated child becomes an adult who finds pleasure in virtue and finds no pleasure in vice; and, moreover –surprise, surprise– finds happiness. If you directly seek happiness you will not find it; but if you seek to be a good person, happiness will find you. Or take Plato. Plato too starts early. Little kids like to run around and make noise. Therefore, their first education should be dancing and singing. The purpose of teaching them dances and songs is to start early bringing order to their souls.
Many traditional people of Africa started even earlier. Before the baby was even born the mother composed a song for the unborn child in her womb. At birth, the grandparents were the first to hold the new-born, because the new-born had just arrived from the spirit world where the grandparents are about to go.
Education and upbringing, ceremonies and relationships, can be designed to form a society where there would not be anybody who thought only of benefits and costs to himself, not caring about others; there would not be anybody whose only question about the customs of the community was whether he or she could get away with breaking them. This is not an imaginary example. Before 1600 traditional cultures governed southern Africa. It was individualism that was unknown.
Diverse spiritual paths explore in diverse ways the issues of the inner secret life, the life unseen by strangers who pass you on the sidewalk or in the parking lot. They range from Hindu practices thousands of years old, to the latest therapy groups for recovering addicts and for victims and/or perpetrators of sexual abuse, inspired by up to the minute research. They all do inner work cleansing the soul step by step; they all bring a sense of connection with something larger than oneself; they all make virtues stronger and vices weaker. Does it not seem likely that cultures where it would be expected that everybody would be following some spiritual path or other would be one more likely than today´s dominant hyper-individualism to pull people together and successfully surmount the complex of crises that threaten humanity with chaos and extinction?
1 A, T. Beck, Prisoners of Hate. New York: Harper Collins, 1999. For example, p.138. See generally John C. Gibbs, Moral Development and Reality. Oxford: Oxford University Press, 2017, especially chapter seven.
2 Gary Becker. Prize Lecture. Lecture to the memory of Alfred Nobel, December 9, 1992. The Economic Way of Looking at Life. https://www.nobelprize.org/uploads/2018/06/becker-lecture.pdf
3 Ray Fisman and Miriam Golden (2017) Corruption (What Everybody Needs to Know). Oxford: Oxford University ´s
4 Consider the methodological critiques of a series of studies using Becker-like methodologies in Nancy Hartsock, Money, Sex and Power, Boston: Northeastern University Press, 1985. And consider Elinor Ostrom, Governing the Commons. Cambridge: Cambridge University Press 1990.
5 For example, 1 Samuel 16:7; Matthew 6:4
6 Douglas Porpora et al, Post Ethical Society: The Moral Failure of the Secular, Chicago: University of Chicago Press 2013,
15.07.2020 – Reto Thumiger
This post is also available in: German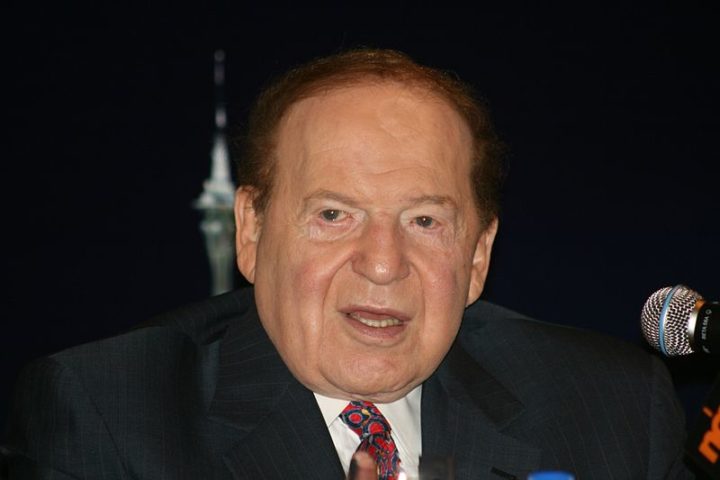 Court records confirm: Behind Julian Assange's surveillance was the security team of US billionaire Sheldon Adelson.
Rafael Lutz for the online newspaper INFOsperber
A campaign has been going on for years against WikiLeaks founder Julian Assange, who has used the WikiLeaks disclosure platform to uncover a number of crimes committed by the United States and other countries. For example, the "Collateral Murder" video, which revealed in 2010 how US forces targeted the murder of journalists during the Iraq war and caused a sensation worldwide. WikiLeaks founder, who is currently in Belmarsh maximum security prison in London, faces 175 years in prison in the United States.
EXCLUSIVE: How the CIA in London brought Assange under control (part 1)
Julian Assange has filed a criminal complaint against the Spanish security company UC Global in Madrid. UC Global had bugged rooms at the Ecuadorian embassy in London and given the CIA access. Meanwhile, the Spanish judiciary is conducting an investigation. In a three-part sequence, Infosperber provides information on the content of the criminal complaint and on notarized statements from protected witnesses. Infosperber will report on the UC GLobal statement as soon as it becomes available. A UC Global lawyer denied to NDR that UC Global was making audio recordings within the embassy and was working with the CIA. For natural and legal persons, the presumption of innocence applies until a final judgment.
The brazen methods with which several US governments have been working against Assange for almost a decade are slowly rising to the surface. Last summer, the Spanish newspaper «El País» reported extensively on the Spanish security company Undercover (UC) Global, which Assange had spied on at the Ecuadorian embassy in London. The founder of WikiLeaks fled there in 2012 to avoid extradition to the USA. Instead of protecting Assange, UC Global shared sensitive information about Assange and his team with US intelligence agencies. The United States has been on the shooting list since 2010 . In April 2017, the change of president in Ecuador from Rafael Correa to Lenín Moreno in the USA was accommodated. For the first time since 1917 they accused a publicist and publisher of violating the Spy Act
Assange's lawyers filed a lawsuit last summer against David Morales, the founder and CEO of UC Global. He violated the privacy of the Australian citizen and abused the publicist's legal and client privileges. Money laundering and bribery are also among the allegations. The National Court in Madrid has been investigating this since last autumn. Judge José de la Mata Amaya issued a European investigative order and asked the British judiciary for legal assistance. Big Swiss media like the Tages-Anzeiger or the NZZ (Neue Zurcher Zietung)did not inform about it.
Both the criminal complaint of the Assange lawyer and statements by protected witnesses from the court files are available to Infosperber and are linked at the end of this article for everyone to access. This shows who the backers of the surveillance affair were and what methods were used to spy on Assange. Spanish security firm UC Global has been commissioned by the security team of US multimillionaire Sheldon Adelson and the CIA, according to court records.
Republican Party Donor
Adelson is known as one of the Republican Party's largest funders and the owner of the Las Vegas Sands group. According to the Forbes list of the richest people, his wealth is estimated at around 31 billion. Adelson owns casinos all over the world – including Las Vegas, Singapore and Macau. He is also an advocate of a pro-Israeli US foreign policy. At the time of Barack Obama, he was already lobbying to stop the signing of the Iranian nuclear deal. He also suggested using nuclear weapons against Iran.
Today, the multi-billionaire regrets serving as a young man for the US Army, not the Israeli. His personal security agency was headed by Zohar Lahav, an Israeli citizen who had previously been Adelson's personal bodyguard and served as vice president of protection for Adelson's Las Vegas Sands company. He will play a role in the Assange affair.
UC Global founded David Morales. The private military company Blackwater served as his model, wrote «El País» His UC Global already had an order at the Ecuadorian embassy in London when Assange took refuge there in 2012. Rafael Correa, President of Ecuador until 2017, had commissioned him to ensure the safety of his daughters at the Ecuadorian embassy in London. According to the court documents, the specific order was given by the Ecuadorian secret service SENAIN (Servicio Nacional de Inteligencia de Ecuador). The latter paid UC Global for the service.
However, in the same embassy Assange was no longer concerned with protecting him, but with monitoring and spying on him for the United States. UC Global revealed the most intimate details of the WikiLeaks founder to the Americans. Morales also fooled the Ecuadorian government, which had long been unaware of the game the CEO of UC Global was playing. The court records indicate that there was a partnership between UC Global and Adelson's security team.
Las Vegas Sands and the CIA
Hoping to get lucrative orders, Morales traveled to a security fair in Las Vegas in 2015. Back at the headquarters of his company in Jerez de Frontera, Spain, he announced to his employees that from now on they would play "in the first division". "The Americans will get us contracts all over the world," Morales assured his employees. When the employees wanted to know what he meant by this, he said that from now on he would work with the "dark side". Which was a reference to the secret services. This was said by a protected witness notarized in court.
Morales had just secured his first job in Las Vegas. From then on, his UC Global was to guard the "Queen Miri" in the Mediterranean, Sheldon Adelson's luxury yacht. The strange thing about the security contract with Adelson was that he already had a security team for his yacht, which guarded him and his family at all times. Morales met the Adelson bodyguard at the time, Zohar Lahav, in Las Vegas. It was Lahav who personally recruited Morales and routinely managed the relationship between the Spanish security contractor and Las Vegas Sands.
Zohar Lahav, former Sheldon Adelson bodyguard, confirms the Las Vegas Sands Group's collaboration with David Morales. (Source: Lawsuit)
Lahav then worked directly under the global security director at Las Vegas Sands, Brian Nagel This was closely intertwined with the world of secret services. Nagel was previously a former director of U.S. intelligence and a cyber security expert. After successfully working with law enforcement and intelligence agencies, he received an official award from the CIA. According to the court documents, the Adelson security team was an ideal intermediary between UC Global and the CIA. It also played an important role in transferring the complex surveillance tasks to Morales UC Global.
According to the «Guardian» Las Vegas Sands and the US secret services had previously maintained links with one another. Adelson's casino in Macau is said to serve as a facade for CIA operations against China. The Guardian quotes a "highly confidential" report from 2010 by an unknown private investigator who investigated the activities of the US secret services in Macau. The Guardian has published the report. It says:
"A reliable source has reported that central government officials believe Las Vegas has allowed Sands CIA and FBI agents to operate from its facilities. These agents apparently "monitor mainland government officials" who play in the casinos. "
According to Chinese officials, US agents tried to lure members of the Chinese government there so that they could win them over to work with the US government. Ron Reese, media spokesman for Las Vegas Sands, described the report as an "idea for a film script" and spoke of a "conspiracy theory". Regardless of the authenticity of the report, court documents and evidence now show actual collaboration between Adelson's Las Vegas Sands and US intelligence agencies, namely in the Julian Assange case. And this contains all the elements of a blockbuster spy thriller.
Read in the second part:
In 2017, the CIA launched a comprehensive espionage operation against Assange. Even the ladies' room is bugged.
Translated from German by Lulith Van