You are currently browsing the daily archive for June 2, 2020.
"There can be no peace without justice; no love without trust; and no unity without equality…
Alongside Quakers in the USA, and their American Friends Service Committee, we stand with those whose lives are blighted by racist, discriminatory policies… We pray for the courage and steadfastness that will be needed as we uphold our testimony of equality, justice, peace, sustainability and truth. For us, prayer is inseparable from action.
Humanity needs leaders of integrity and conscience, ready to be held to account by individuals and institutions, national and international. We pray for those in positions of power. We call on them, as public servants, to work with all of good faith to build the world we seek, to fertilise the soil in which the tender shoots of peace, love and unity may flourish."
In 2017 Meeting for Sufferings, the standing representative body of British Quakers, made this statement. We reaffirm our Quaker commitment to bearing public witness against injustice and the right of citizens to hold their governments to account.
"Though a personal morality could be deduced from her ethical socialism, it was in fact much more than a set of moral precepts. It constituted an entirely distinct form of socialism, neither Marxist nor simply reformist"
Ada Salter is best known as one of the first female mayors in Britain. She oversaw the building of houses and parks that transformed the lives of some of the poorest people in London. Prior to that she was a member of the non-violent suffragette Women's Freedom League, leader of the Women's Labour League and a key mover in the 'Bermondsey Uprising' of 1911, when thousands of women walked out on strike in protest at factory conditions.
Much lesser known is the green, feminist, localist socialism she promoted a century ago, as a member of the Independent Labour Party, referred to today as ethical socialism. In "Ada Salter and the origins of Ethical Socialism", Graham Taylor writes:
– The term 'Ethical Socialism' is often said to have been first used pejoratively by Rosa Luxemburg, to describe the theory of her opponent Eduard Bernstein
– Bernstein's work was widely read in the ILP, including a book highlighting the thought of John Lilburne, Gerrard Winstanley and John Bellers, all of whom were, or became, Quakers
– As a member of the ILP, Ada stood for a socialism built from the bottom-up and prefiguring the future in particular by setting up co-operatives. The ILP supported class struggle, but not class-warfare.
– Towards the end of her life Rosa Luxemburg moved closer to ethical socialist ideas by advocating a bottom-up strategy in Germany based on the mass strike
– Today ethical socialist ideas are reflected in the ideas of such public intellectuals as Terry Eagleton and Naomi Klein, and in the grassroots movements catalysed by Sanders and Corbyn.
More info on pamphlet: https://www.independentlabour.org.uk/publications/
01.06.2020 – acTVism Munich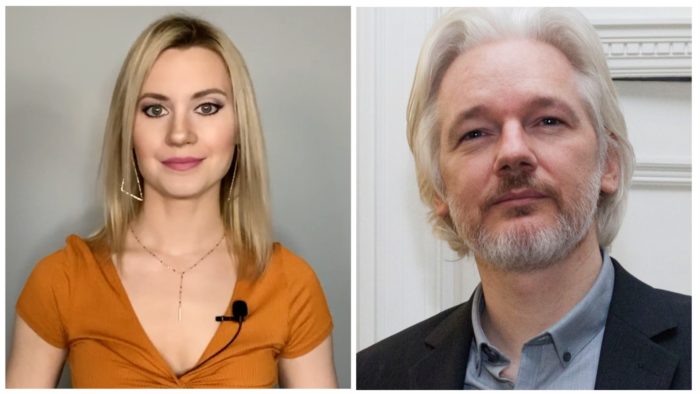 VIDEO: Assange Case: Intelligence & Military ties to Chief Magistrate & UK Minister
In this video, Taylor Hudak recaps the online event "Julian Assange: Is this a fair trial?" held by Declassified UK, a British news organization. Taylor examines the various conflicts of interests in the Assange case concerning the Chief Magistrate, UK Minister and former judge presiding over the case.
---
The original article can be found on our partner's website herehttps://www.facebook.com/v3.0/plugins/like.php?action=like&app_id=&channel=https%3A%2F%2Fstaticxx.facebook.com%2Fx%2Fconnect%2Fxd_arbiter%2F%3Fversion%3D46%23cb%3Df18fe8beb84afe4%26domain%3Dwww.pressenza.com%26origin%3Dhttps%253A%252F%252Fwww.pressenza.com%252Ffc70c7b16d6374%26relation%3Dparent.parent&container_width=0&href=https%3A%2F%2Fwww.pressenza.com%2F2020%2F06%2Fassange-case-intelligence-military-ties-to-chief-magistrate-uk-minister%2F&layout=button_count&locale=en_US&sdk=joey&share=false&show_faces=truehttps://www.facebook.com/v3.0/plugins/share_button.php?app_id=&channel=https%3A%2F%2Fstaticxx.facebook.com%2Fx%2Fconnect%2Fxd_arbiter%2F%3Fversion%3D46%23cb%3Df3de1261d652bac%26domain%3Dwww.pressenza.com%26origin%3Dhttps%253A%252F%252Fwww.pressenza.com%252Ffc70c7b16d6374%26relation%3Dparent.parent&container_width=0&href=https%3A%2F%2Fwww.pressenza.com%2F2020%2F06%2Fassange-case-intelligence-military-ties-to-chief-magistrate-uk-minister%2F&layout=button_count&locale=en_US&sdk=joeyhttps://apis.google.com/u/0/se/0/_/+1/fastbutton?usegapi=1&size=medium&origin=https%3A%2F%2Fwww.pressenza.com&url=https%3A%2F%2Fwww.pressenza.com%2F2020%2F06%2Fassange-case-intelligence-military-ties-to-chief-magistrate-uk-minister%2F&gsrc=3p&ic=1&jsh=m%3B%2F_%2Fscs%2Fapps-static%2F_%2Fjs%2Fk%3Doz.gapi.it.l10LZmJwGZ8.O%2Fam%3DwQE%2Fd%3D1%2Fct%3Dzgms%2Frs%3DAGLTcCNquZKZ4d-2DR2ParMe4_kAHiOUWw%2Fm%3D__features__#_methods=onPlusOne%2C_ready%2C_close%2C_open%2C_resizeMe%2C_renderstart%2Concircled%2Cdrefresh%2Cerefresh%2Conload&id=I0_1591065991498&_gfid=I0_1591065991498&parent=https%3A%2F%2Fwww.pressenza.com&pfname=&rpctoken=27699311