You are currently browsing the monthly archive for June 2020.
29.06.2020 – The Baltic Word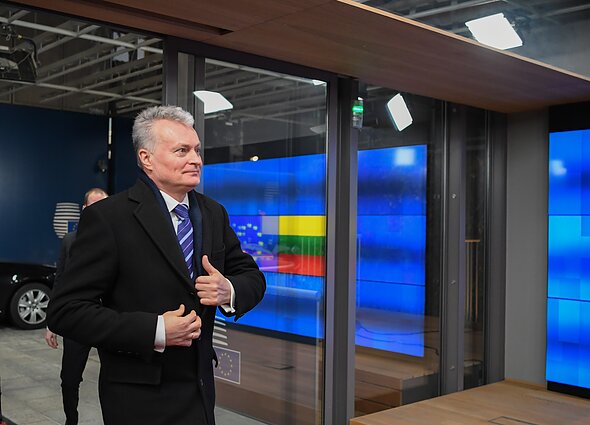 Lithuanian President Gitanas Nausėda has turned to Brussels for mediation between the Baltic states over Belarusian nuclear energy boycott.
"We have already agreed with the EC president [Ursula von der Leyen] that she should become a certain moderator for this whole process as our bilateral relations have not led to the result we hoped for," Nausėda tolld Lietuvos Rytas TV.
"We just need to present the text that could be considered by all sides, evaluated by the EC, and then we would see whether we have an agreement or not. We are no in this process," the Lithuanian president said.
Vilnius has been pushing for a joint Baltic boycott of Belarusian nuclear energy once the Astravyets nuclear power plant becomes operational later this year. However, Riga has been reluctant to join an outright ban.
Lithuanian Energy Minister Žygimantas Vaičiūnas previously proposed a draft declaration, agreed with Estonia and Latvia, which would see the two Baltic countries support Lithuania's aspirations, but wouldn't commit to an outright boycott of Belarusian electricity imports.
Meanwhile, Nausėda did not attend the traditional meeting of the Baltic leaders last Thursday over the issue. "I […] hope that we will manage to change Latvia's position and we will be able to find common agreement between Poland and the Baltic states [to not buy] electricity produced by unsafe power plants outside the EU," said Nausėda, in reference to the Astravyets NPP.
Vilnius maintains that the Belarusian nuclear plant some 50 kilometres from the Lithuanian capital is unsafe, and a political tool for the Kremlin to apply pressure on Minsk and the Baltic states.
Belarus rejects all allegations.
28.06.2020 – Manila, Philippines – Karina Lagdameo-Santillan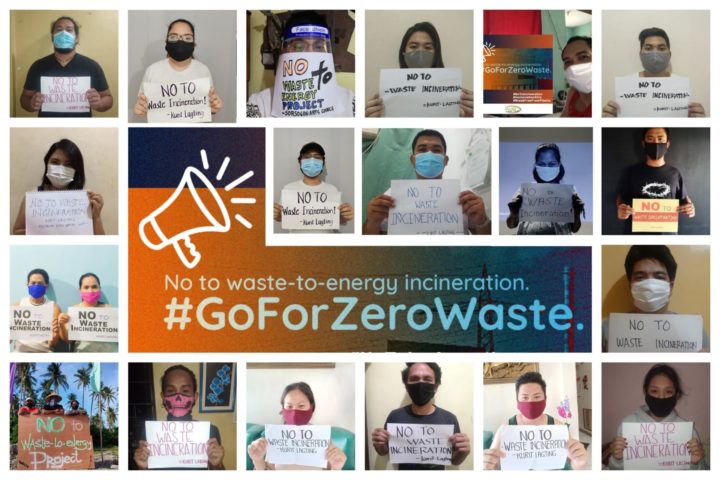 The Kurit-Lagting, a collective artistic collaboration of Bicolano artists from Sorsogon, Albay, Catanduanes, Masbate and Camarines provinces together with Sorsogon Arts Council and alternative media groups, Shoot-in-Action Multimedia and Quimlat Multimedia, expressed alarm and opposition on waste incineration projects around the globe through Twitter and Facebook last Friday, June 26, 2020.
With signages made of paper and wood using paints, colored pens and inks, the artists conveyed their call-to-action, "NO TO WASTE INCINERATION" and "NO TO WASTE-TO-ENERGY PROJECT" in support of the #GoForZeroWaste national movement against plastic pollution. The movement is spearheaded by different climate and environmental groups including BreakFreeFromPlastic, Greenpeace, Ecowaste Coalition, Healthcare Without Harm Asia, No Burn Pilipinas and many more.
"Burning of waste ejects toxic materials into the atmosphere. With the current COVID-19 pandemic, masks, disposable rubber gloves, and personal protective equipment are being thrown into the trash. When these are burned in incineration facilities, they release toxic substances and cancer-causing pollutants without us knowing it," Kurit-Lagting co-founder, Joseph Bausa said.
" We are planning to have more creative activities in the future like exhibits, and workshops to educate people about environmental pollution through art and burning of waste is one of the environmental issues we are concerned with," he further said.
In the Philippines, the Senate Energy Committee Technical Working Group also continues to push for incineration projects. Now on its 4th TWG meeting this coming Tuesday (June 30, 2020), they will discuss again the bills and regulatory framework for waste-to-energy (WTE) technologies in line with its thrust to advance renewable energy in the country.
"There are many ways to treat our waste not only through incineration. There are means of disinfection like chlorination and sterilization and we can also use microwave treatment. We are currently working on a video that explains how incineration causes emissions of toxic gases, which is a clear violation of the Clean Air Act and Ecological Solid Waste Management Act," Quimlat Multimedia Creative Director, Resmundo Demdam said.
"Residential waste reached a very high percentage in our waste stream during the onset of the pandemic and we need effective waste treatment methods to be strictly enforced. As artists, we need to step up and be proactive in disseminating information through art on how to manage our waste," Sorsogon Arts Council spokesperson, Totep Perez also added.
As the country struggles to battle the COVID-19 pandemic, proper waste management must be implemented by putting the utmost importance on public safety measures in dealing with waste in order to protect public health.
The artists also plan to establish the Sorsogon Initiatives For Culture and Arts Development (SIFCAD) and to have more online activities and digital actions through collective and proactive collaboration among various sectors related to the environment.
For more info, please contact:
Email: kuritlagting@gmail.com
Facebook: https://www.facebook.com/KURITLAGTING/
22.06.2020 – Geneva, Switzerland – Pressenza London
This post is also available in: Italian, German, Greek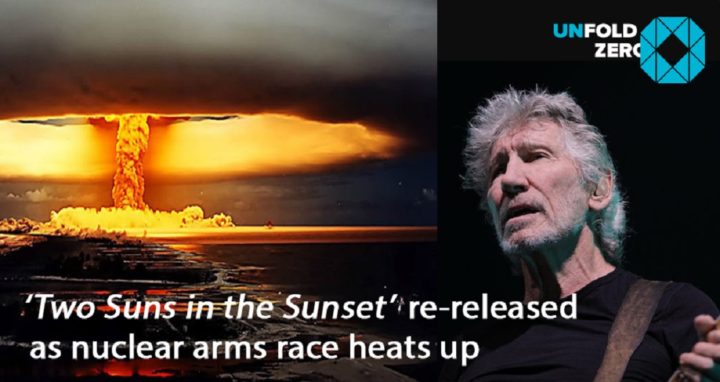 From the UNFOLD Zero Newsletter.
In January this year the Bulletin of Atomic Scientists set the 'Doomsday Clock' at 100 seconds to Midnight, indicating that the world was inching closer than ever to a cataclysmic disaster from climate change or nuclear weapons.
Then the corona virus pandemic hit, a common threat to humanity that should have knocked some common sense into leaders of the nuclear-armed states, and evoked a pause – or even a reversal – of the nuclear arms race.
But the reverse appears to have happened. The US Strategic Command re-affirmed that they are ready, willing and able to launch a nuclear strike if required. Russia released information about their nuclear deterrent policy (June 2) which re-affirmed that Russia is prepared to use nuclear weapons in a range of circumstances including in response to the use of nuclear weapons, other WMD or a conventional attack.
North Korea increased tensions by destroying the North-South liaison office in in Kaesong. And the US Administration provided further fuel to the fire by disclosing that they are considering the resumption of nuclear tests, in response to unproven allegations that Russia and China are conducting low-yield nuclear tests.
"Two Suns in the Sunset" re-released
Last Saturday (June 20, 2020), Roger Waters responded to the 'insanity' of the continuing nuclear arms race, by recording and releasing a new version of the Pink Floyd anti-nuclear song 'Two Suns in the Sunset'.
Waters, who is a supporter of the Move the Nuclear Weapons Money campaign, recorded the song with session musicians participating from their homes due to the corona virus pandemic.
The recording opens with a graphic on-screen warning: "We're at one hundred seconds to midnight on the doomsday clock. This is the the closest the Human Race has ever been to nuclear catastrophe."
26.06.2020 – Deutsche Welle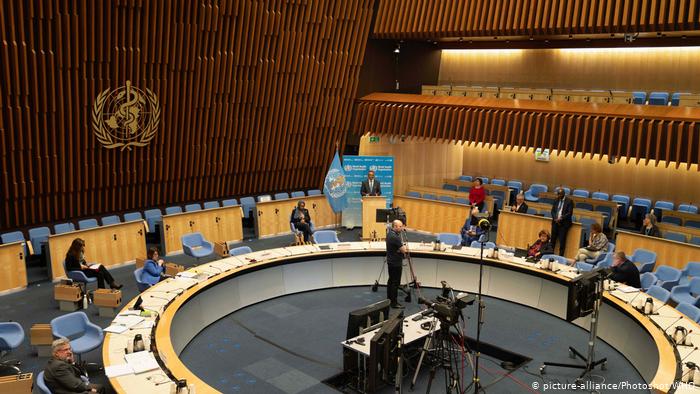 The infusion of half a billion euros to help fight the coronavirus pandemic would be the highest ever annual contribution to the WHO by Germany.
Germany will contribute more than €500 million ($561 million) in funding for the World Health Organization (WHO) this year, Health Minister Jens Spahn said on Thursday.
"We stand together in fighting global health problems," Spahn said at a press conference in Geneva, adding that the aid infusion amounted to Germany's highest-ever annual contribution to the WHO.
"We need a strong, transparent and accountable WHO today more than ever," he said. "A WHO able to lead and coordinate the global response effort."
25.06.2020 – UN News Centre
This post is also available in: Greek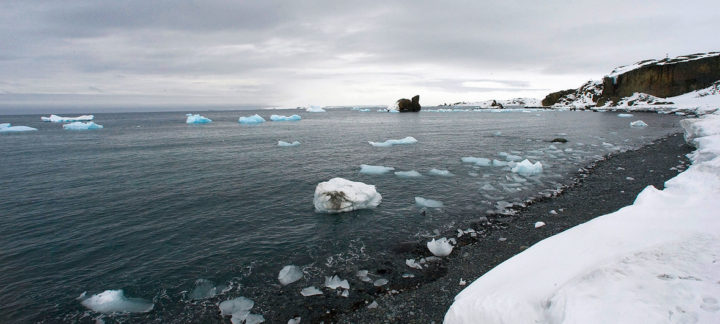 Reports that temperatures in a Russian town in the Arctic Circle likely reached a record 38C (100.4F), last weekend, have been approved by the World Meteorological Organization (WMO) pending final verification, it said on Tuesday.
"The WMO is seeking to verify reports of a new temperature record north of the Arctic circle", WMO spokesperson Clare Nullis told journalists in Geneva. "It was reported in the Russian town of Verkhoyansk amid a prolonged Siberian heatwave and increase in wildfire activity."https://platform.twitter.com/embed/index.html?creatorScreenName=UN_News_Centre&dnt=true&embedId=twitter-widget-1&frame=false&hideCard=false&hideThread=false&id=1275175572319219713&lang=en&origin=https%3A%2F%2Fwww.pressenza.com%2F2020%2F06%2Fextreme-weather-record-likely-in-arctic-circle-says-un-weather-agency-wmo%2F&siteScreenName=PressenzaIPA&theme=light&widgetsVersion=3f79a62%3A1592980045844&width=500px
Temperatures in the Arctic Circle appear to have reached a record high over the weekend.

Our planet is sending us a clear warning. The need for immediate and ambitious #ClimateAction is more urgent than ever. https://t.co/OmPiim8Dal

— António Guterres (@antonioguterres) June 22, 2020
If the Russian authorities confirm the temperature observation taken last Saturday, WMO will then refer the finding for a further detailed review by an international panel of experts, Ms. Nullis explained.
The region of Eastern Siberia now in the spotlight is known for its weather extremes in winter and in summer, with temperatures above 30C (86F) not unusual in July.
This latest report of an Arctic temperature more typical of the Tropics comes a few months after the Argentine research base, Esperanza, on the northern tip of the Antarctic peninsula, set a new record temperature of 18.4C (65.3F) on 6 February. Arctic heating up twice as fast
According to WMO, the Arctic is heating at roughly twice the global average. The heat spike follows a prolonged Siberian heatwave and wildfire period, Ms. Nullis explained, after an unusually warm spring that was also characterised by a lack of snow.
Data from WMO shows that May was about 10C (18.5F) above average in many parts of Siberia, "and it was this extraordinary heat which actually drove, made the warmest May on record for…the northern hemisphere, and also we think at a global level as well", said Ms. Nullis.
According to WMO, air temperatures in the Arctic from 2016 to 2019 were the highest on record.
Sea ice declines
Equally worrying, the volume of Arctic sea ice in September 2019 – after the melting season – declined by more than 50 per cent, compared to the average from 1979 to 2019.
WMO's verification process involves requesting additional information from the Russian meteorological service Roshydromet, including the readings, the type of equipment used and how the observation corresponds to others taken by surrounding weather stations.
"Those data will then be very carefully examined by an international panel of atmospheric scientists who, once they discussed it, will make a recommendation as to whether or not the observation is valid," said Professor Randall Cerveny, WMO Rapporteur, in a statement.
He added: "The end result will be incredibly valuable information that will help climate scientists better understand climate, engineers and medical doctors better prepare for climate extremes and even the general public in achieving a better appreciation of climate change across this planet."
25.06.2020 – Brussels – Human Rights Watch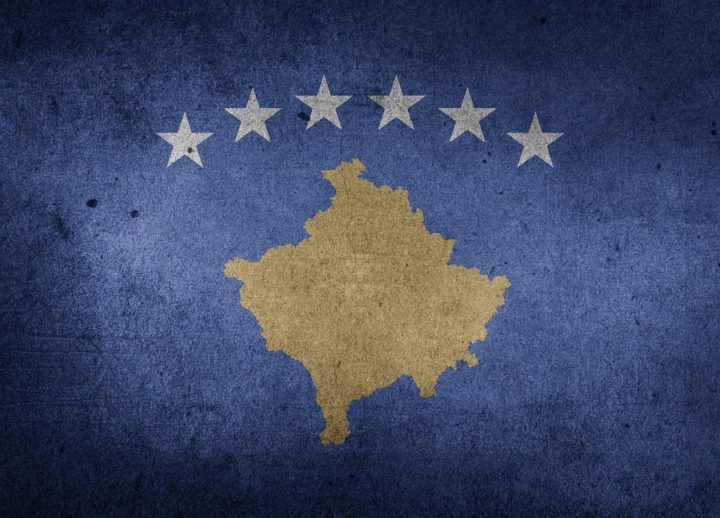 Witness Protection Essential
The indictment made public on June 24, 2020 against Kosovo President Hashim Thaçi and other former Kosovo Liberation Army leaders advances justice for war crimes and crimes against humanity during and after the 1998-1999 Kosovo war, Human Rights Watch said today.
The statement from the Kosovo Specialist Prosecutor's Office, which announced the indictment, says that it covers 10 counts of crimes against humanity and war crimes, including murder, enforced disappearances, persecution, and torture. It alleges that Thaçi, Kadri Veseli, another former KLA commander, and unknown "others" are "criminally responsible for nearly 100 murders." The victims of these crimes include Kosovo Albanians, Serbs, Roma, and people of other ethnicities, as well as political opponents.
"This indictment is a positive step for justice as these alleged crimes have hung over Kosovo for two decades," said Lotte Leicht, European Union (EU) director at Human Rights Watch. "After years of demanding justice, victims from all ethnic groups may finally get to have their day in court."
During the war, Thaçi served as political head of the Kosovo Liberation Army, which fought for Kosovo's independence from Serbia. After the war, he served as prime minister and was elected president in 2016.
A key challenge to justice remains witness protection, which has plagued so many war crimes trials of former KLA members, both in Kosovo and at the United Nation's International Criminal Tribunal for the former Yugoslav (ICTY), Human Rights Watch said.
The need to secure witnesses and evidentiary material was the main reason the investigations for these cases and the special court have been based abroad, at first in Brussels and then in The Hague. The court that will hear these cases, the Kosovo Specialist Chambers, operates under Kosovo law but with international judges and prosecutors. The court's pretrial chamber must confirm the indictment before a trial can begin.
The prosecutor published the indictment three days before Thaçi and Serbian President Aleksandar Vučić were to meet in Washington to discuss Kosovo-Serbia relations. A statement by President's Thaçi's office said he had "interrupted the official trip."
The prosecutor said it was necessary to announce the indictment now because of repeated efforts by Thaçi and Veseli "to obstruct and undermine" the court's work, including "a secret campaign to overturn the law creating the Court and otherwise obstruct the work of the Court in an attempt to ensure that they do not face justice."
In November 2019, Thaçi wrote to US Secretary of State Mike Pompeo asking the US to change the court's mandate and location. In a response that was leaked to the media, Pompeo reiterated the US government's support for the court and said that Kosovo would suffer consequences if it failed to cooperate. Changing key features of the court, he said, "would seriously damage Kosovo's international credibility and standing … and cloud Kosovo's future as a member of the Euro-Atlantic family and international community."
Despite these comments, the US has actively worked to undermine international justice and accountability for war crimes by attacking the International Criminal Court, including a June 11, 2020 Executive Order that authorized sanctions and travel bans that could be used against ICC personnel and others assisting the court.
The Kosovo Specialist Chambers has jurisdiction over crimes against humanity, war crimes, and other crimes under Kosovo law related to allegations made in a 2010 Council of Europe report. That report accused some senior former members of the KLA, including Thaçi and Veseli, of bearing responsibility for abductions, beatings, summary executions, and, in some cases, the forced removal of human organs to sell as transplants on Albanian territory during and after the Kosovo war.
Based on the Council of Europe report, the EU, with strong support from the US, created the Special Investigative Task Force (SITF) to investigate the allegations with an eye toward prosecution. The SITF chief prosecutor presented his general findings in 2014, including on witness intimidation. The EU then created the specialist chambers in The Hague to adjudicate the cases.
In August 2015, Kosovo's parliament approved a constitutional amendment to allow the operation of the foreign-based court and a law formally establishing the body. Some Kosovo politicians tried to backtrack from those commitments in January 2018 but they met fierce resistance from the EU and the five members of the so-called Quint Member States – the US, UK, Germany, France, and Italy.
The UN's Yugoslav war crimes tribunal tried 13 people for alleged war crimes in Kosovo. Five senior Serbian or Yugoslav officials were convicted and one acquitted, and the former Yugoslav President Slobodan Milosevic died during his trial in 2006. Two ethnic Albanians were convicted and four acquitted, including former Kosovo Prime Minister Ramush Haradinaj. The ICTY ceased operations in December 2017.
"The Kosovo indictment moves victims, survivors, and their families one step closer to learning the truth about the crimes committed against them in a credible process," Leicht said. "It's also a pointed reminder that justice can reach those who once seemed beyond its reach."
23.06.2020 – Global Voices Online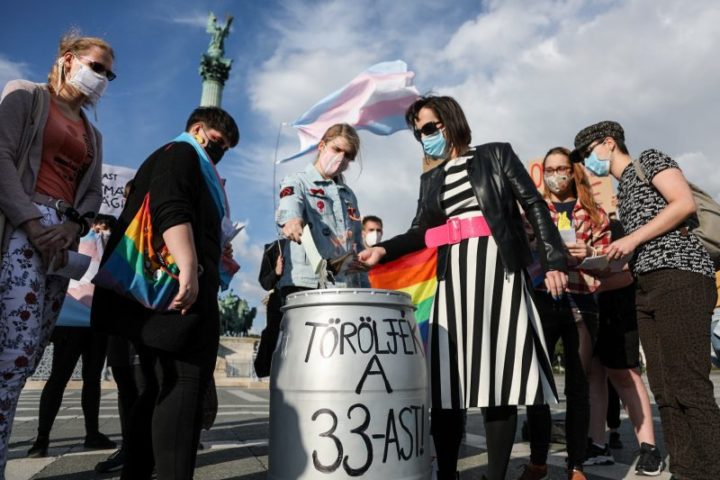 Responses in the field 'sex at birth' on new ID documents will be unchangeable
Being a transgender person in Hungary is about to become even harder, after the government passed a law that will demand all citizens write their "sex at birth" on their national IDs. And the response in this field cannot be changed.
"I have no hope of getting my gender recognised now," said Ivett Ördög bitterly, sitting behind her home desk, which has now become her office, with her dark hair and eyes, a colourful floral shirt, and big earrings.
She is a software developer, a very successful one, but she has struggled a lot in the workplace. Why? Because she was biologically born as a man.
She told her story with half a smile and plenty of concern and desperation. Desperation over what is happening in her country.
Ivett Ördög. Courtesy photo, used with permission.
Ivett is a transgender woman who said that her rights "are being violated by an European Union (EU) country."
On May 19, the Hungarian Parliament passed the Omnibus Law, by 134 votes to 56.
This is the law whose 33rd article forces all citizens to write "sex at birth" on their national IDs.
This result of the law is that no Hungarian citizen will be able to legally change their gender and those who have undergone a physical transformation are vulnerable to potential discrimination upon document-checking.
Document checks are fairly frequent in Hungary, where identification is required to pick up a parcel, pay with credit card and get on a bus.
"It could become dangerous," said Ivett, explaining why she doesn't use public transport or go to the doctor's anymore.
She didn't get her gender legally recognized, so anytime that someone checks her ID, they will see that she was a man, and this scares her.
Just imagine […inaudible…] being pulled by policemen, and you show your ID and they don't believe you it's your ID. What do you do then? Policemen can get quite brutal at times, and then I can't even call the police! Because – they are already there. […] Especially in a country that is so homophobic, and, obviously also trans-phobic, it's not safe. Definitely not safe.
Hungary has shed 8.46 percentage points on the 2020 ILGA-Europe Rainbow Map — an online index that ranks all 49 European countries to see how laws and policies impact LBGTI people's lives. That was the most drastic drop in Europe.
Click to see infographic about LGBTQI discrimination in Hungary.
Dorián Palai, a transgender man, explained that when someone checks their ID, they might be tolerating, but they might also start to make fun of them, "out" them or even attack them.
"Your whole life will depend on other people's kindness," Palai said .
Despite the fact that Palai secured recognition of his gender, he has still been discriminated against by medical professionals. Their rudeness, especially when he took his clothes off, left him utterly dejected.
When I left the medical center I started to cry, because it was not just frustrating — it was very frightening. And also very disheartening.
Hungary doesn't have a law that regulates gender recognition and for the last 3 years nobody could get their gender legally changed.
Between bureaucracies
Ivett told Global Voices that she has sent all the papers to have her gender recognised, but she was told the government was "reorganizing" legislation for gender recognition.
Little did she know that this reorganization was actually Article 33 of the Omnibus Bill.
Many transgender people believe that the law was passed precisely to close the debate on gender recognition and prevent all transgender people from getting their gender recognized.
One such person is Zsófia Szabó, who left Hungary because she was discriminated for being a transgender woman. She now lives in Sweden and manages the Prizma organisation to help the transgender community in Hungary.
She said the purpose of the Omnibus bill is to "throw transgender people to the trenches."
But Zoltán Koskovics, an analyst for the Center for Fundamental Rights, a conservative research institute in Hungary, said in an interview with Global Voices that the legislative procedure was transparent and necessary to "fill a legal gap", because the Hungarian law didn't have a legal definition for "sex", so it was creating uncertainty.
He noted that the Hungarian constitution doesn't recognize the category of "transgender," but protects every citizen from discrimination.
Palai disagrees with that take and said that he doesn't feel like "a real citizen".
But where is the EU in all of this? Hungary is, after all, a member of the European Union, as of May 1, 2004.
Dunja Mijatović, the Commissioner for Human Rights of the Council of Europe tweeted that the new omnibus law is against the European Court of Human Rights' jurisprudence.https://platform.twitter.com/embed/index.html?creatorScreenName=PressenzaIPA&dnt=true&embedId=twitter-widget-1&frame=false&hideCard=false&hideThread=false&id=1262799335374442497&lang=en&origin=https%3A%2F%2Fwww.pressenza.com%2F2020%2F06%2Fnew-law-forces-hungarian-transgender-people-to-choose-exile%2F&siteScreenName=PressenzaIPA&theme=light&widgetsVersion=0b113ea%3A1592946486158&width=500px
But a spokesperson for the EU Commission said in an interview with Global Voices that "the procedures for legal gender recognition are a matter of national competence and fall outside the scope of EU law."
Ivett said that the EU has failed to enforce respect for human rights in countries like Hungary. She now wants the chance to leave the country and obtain citizenship somewhere else, in order to have her gender legally recognized.
The problem is that she would have to live in that new country for at least 10 years, without moving away, before she can get the citizenship.
"What the EU can do right now is to help transgender people to leave Hungary and get citizenship elsewhere really quickly," she said.
In the meantime, Hungarian activists are trying to fight this law.
Áron Demeter, the program director of Amnesty Hungary, said Amnesty will ask the Hungarian Commissioner for Fundamental Rights to bring the law to the Constitutional Court, which is the only institution that could annul article 33.https://platform.twitter.com/embed/index.html?creatorScreenName=PressenzaIPA&dnt=true&embedId=twitter-widget-2&frame=false&hideCard=false&hideThread=false&id=1267807782998286336&lang=en&origin=https%3A%2F%2Fwww.pressenza.com%2F2020%2F06%2Fnew-law-forces-hungarian-transgender-people-to-choose-exile%2F&siteScreenName=PressenzaIPA&theme=light&widgetsVersion=0b113ea%3A1592946486158&width=500px
"It's the only hope we have," Demeter told Global Voices via email.
Written by Sara Pasino
The original article can be found on our partner's website here
Just read a very striking piece by E. J. Dickson in Rolling Stone. It says the "Cancel Cops Crusade," in order to root out systemic police racism, killings & impunity, also has to take down the media images of the police. Even — especially– those of the "good cop." Why? because the problem isn't "bad…

Cancel Cops, Cancel ALL Cop Shows, NO Exceptions. And Cancel Quakers Too? — A Friendly Letter
22.06.2020 – The Conversation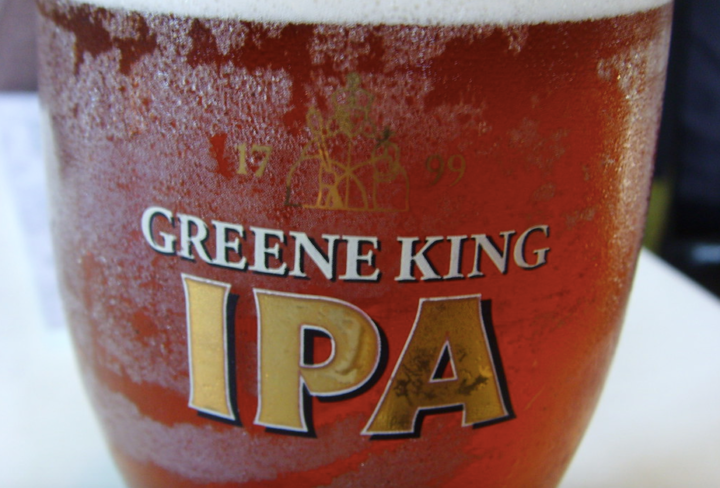 Two major British businesses have said they will make undisclosed payments to black and minority ethnic groups to atone for their past owners' involvement in the transatlantic slave trade. Pub group Greene King and insurance broker Lloyd's of London have both apologised for what they respectively call "inexcusable" actions and "indefensible wrongdoing".
This comes as UN High Commissioner for Human Rights Michelle Bachelet has called on countries to confront their past involvement in colonialism and slavery to make reparations for those still affected. It also follows the University of Glasgow's announcement last year of a £20 million fund to make amends for benefiting from the transatlantic slave trade.
So what is the legal position when it comes to slavery reparations and where is corporate liability likely to go from here?
The legal case
Reparations for slavery have been demanded for centuries for African American, British Caribbean and Caribbean peoples. In 2001, the UN Durban World Conference against Racism recommended reparations for racism, but the momentum was lost as these debates were quickly overtaken by 9/11 and the war on terror.
Since then, research has uncovered numerous individuals and companies that have benefited from slavery in the past. Besides Greene King and Lloyd's of London, the UK banks HSBC, Barclays and Royal Bank of Scotland are all known to have had similar links. In the US the list has included JP Morgan, Bank of America and the clothing retailer Brooks Brothers.
None have paid reparations, although, for example, JP Morgan set up a scholarship fund and apologised for the involvement of its predecessor companies in slavery in 2005. A legal case seeking reparations from the bank and other insurance companies then collapsed in 2006. The payments by Greene King and Lloyd's of London are not reparations in the legal sense either.
In the past few decades, reparations have become a key part of international law in ensuring an effective remedy for those who suffer violations. Reparations are intended to vindicate victims' rights, to reaffirm their dignity as human beings, and to reproach those responsible for their wrongdoing.
Reparations are not so much about money – though money can certainly give victims new opportunities – as confronting those responsible with their wrongdoing and getting them to recognise the value of their victims as human beings.
In the past two decades, there have been increasing reparations paid by corporations for their involvement in historic violations. These have mainly concerned the Holocaust, such as the French and Dutch train operators that transported Jews to concentration camps, Swiss banks that withheld Jewish accounts, and various German corporations, including Bayer and Volkswagen, that benefited from forced labour during the second world war.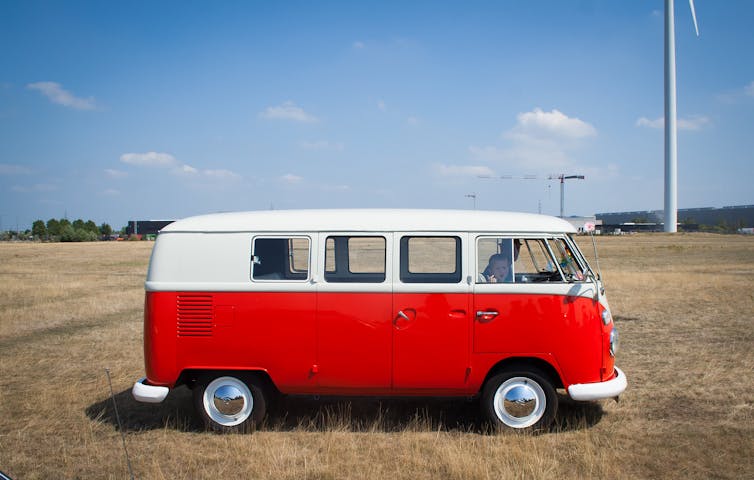 Yet these successful cases occurred when survivors were still alive or there was sufficient evidence to find a responsible actor to make reparations. Time makes legal claims go stale. All the victims of the transatlantic slave trade are now long dead, so it is difficult to legally speak of a direct victim who would have standing to bring a claim. Unless new evidence emerges clearly implicating a corporation for it historically profiting from slavery, it is unlikely there will be a basis for a legal case to proceed.
There have been more general reparation claims under domestic law for colonialism, such as the Mau Mau settlement from the British government in 2013, and this year a case which resulted in compensation being awarded in Holland for the killing of Indonesian civilians under Dutch colonial rule.
But these claims were against states, which are more permanent entities than corporations and have different international legal obligations. The 2011 UN Guiding Principles on Business and Human Rights speak of corporations "respecting" human rights by avoiding infringing them and to "address adverse human rights impacts". States, on the other hand, have clear obligations to offer reparations in such situations.
Yet if the legal claim against corporations is quite weak, many may still be seen as morally or politically obliged to consider making amends.
What reparations require
Reparations can be framed in other ways if legal avenues are closed. The Caribbean Community (CARICOM) has for years been calling for collective and moral reparations from the European former colonial powers for the continuing harm felt by its 15 member states from the transatlantic slave trade, colonialism and indigenous genocide.
The group's ten-point plan focuses on collective measures in the form of an apology, repatriations to Africa, educational and research opportunities to rebuild cultural institutions, psychological rehabilitation, and debt cancellation. However, no European power has made any efforts to meet the demands – including the UK, which refuses to apologise.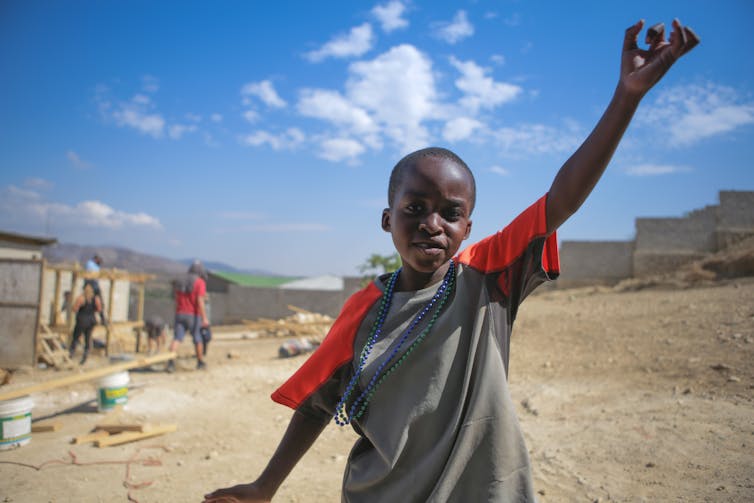 At the same time, the "reparations" announced by Lloyd's and Greene King do not perfectly correspond to victim-centred reparations as understood under international human rights law. There is a risk that just paying money and apologising for past wrongdoing can absolve oneself from the past. Such payments risk being seen as a self-serving public-relations exercise rather than a genuine attempt to atone and prevent the wrongs from happening again.
Instead, a key legal requirement of international reparations is to ensure that the victims participate, so that compensation can be as effective as possible and not simply charity. This is also to avoid replicating power dynamics of benefactor and beneficiary, so that the victims are treated as rights-holders with agency.
How far can such claims making over the past go? Perhaps in dealing with slavery and its pervading effects today we need to revisit the 2001 Durban conference findings. This would involve having a broader conversation about the continuing consequences of historical injustice, and how we can identify and remedy the continuing effects.
Reparations cannot provide a complete solution. No amount of money, memorial or apology can fully remedy the past. Nonetheless, they are a way of acknowledging wrongdoing and victimhood, while seeking justice and social transformation so that such violations do not recur.
The original article can be found on our partner's website here
20.06.2020 – Deutsche Welle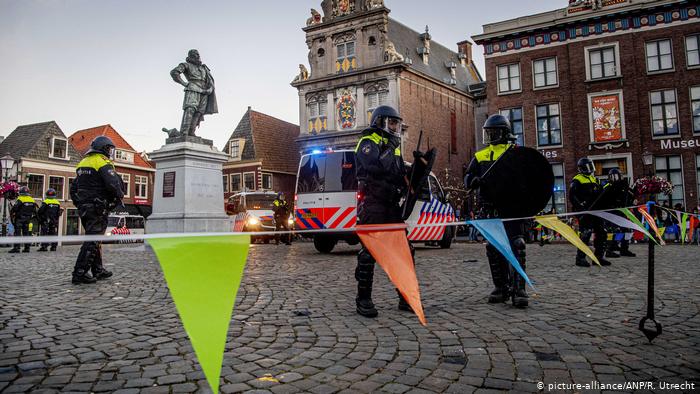 Police in the Netherlands have broken up rival protests at the statue of a Dutch East India Company officer. Colonial-era figures have become focal points of anti-racism protests around Europe in recent weeks.
Some 500 protesters on Friday gathered in the town of Hoorn, north of Amsterdam, to call for the removal of a statue of 17th century colonial-era Dutch officer Jan Pieterszoon Coen.
There was also a smaller group of counterprotests. When demonstrators refused to disperse, police broke up the crowds with shields and batons, arresting five people. No injuries or damages were reported.
Coen, an officer in the Dutch East India trading company, led a conquest of the Banda islands in 1621, in modern-day Indonesia. Only 1,000 of the 15,000 local inhabitants were believed to have survived.
"Everyone here today gives a voice to the victims. A mass murderer does not deserve a statue," said Romy Rondeltap, one of the protest organizers.
The original article can be found on our partner's website here