You are currently browsing the daily archive for May 21, 2020.
It didn't look or feel like lighting the fuse to a load of dynamite. But that's what West Richmond Friends Meeting in Indiana did in June 2008 when they added a minute to their website. They placed the post without fanfare. But the fuse, once lit, sputtered and flashed for several years, and…
via Indiana Trainwreck: Trauma in Midwestern Quakerdom — A Friendly Letter
Announcing: The Anabaptist Executions Guide 2020. Listings of hundreds of martyrs in 9 countries from 1524 to 1614. Organized geographically by country and city, then chronologically within each city. See link in first comment for access to the PDF file. Here is the text of the introduction:
For most of the years since its publication in 1660, Martyrs' Mirror has been the primary source for information about the Anabaptists who were put to death in the 16th century. Since the late 19th century, however, researchers have spent a lot of time digging through the archives of Europe and uncovering new information. Thanks to their work, many incorrect details in Martyrs' Mirror have been identified and reported in various places, especially the old Mennonite Encyclopedia. The print edition of the Mennonite Encyclopedia has been unavailable for years, but the articles can be accessed on-line via the Global Anabaptist Mennonite Encyclopedia Online (GAMEO) (www.gameo.org
).The compiler of Martyrs' Mirror, a conservative Dutch Mennonite named Tieleman Jansz van Braght, did not set out to write objective history. His goal was to create an inspirational text for the edification of his fellow Dutch Mennonites. He wanted to highlight the people who were, in his mind, the ideal martyrs. The ones with "correct" doctrinal beliefs. The ones willing to sacrifice themselves (even when given opportunities to be spared). Therefore, van Braght left out the revolutionary Anabaptists as well as the Anabaptists who recanted. That's a lot of excluded martyrs!
The Marginal Mennonite Society wants to remember ALL the Anabaptist martyrs. Not to glorify them or put them on a pedestal, but to recognize their place in history. We agree with van Braght that the revolutionaries are not to be admired. Yet we include their names in this guide because the Anabaptist movement cannot be properly understood without them. For the same reason we include the martyred recanters. (Though we should mention that we're far more sympathetic to the recanters than to the revolutionaries.)
Martyrs' Mirror portrays the Anabaptist martyrs as aspiring to die for their beliefs. Van Braght apparently believed that embracing martyrdom placed you on a higher spiritual plane. In today's world, of course, seeking after martyrdom is not viewed positively at all, even in religious circles. It's one thing to die for your principles if you have to. It's quite another thing to believe that martyrdom should be sought. The Marginal Mennonite Society rejects the notion that God desires martyrs — then or now. We also reject the idea that martyrdom is something to strive for — then or now. As 21st-century rationalists, we must regard many of the martyrs as religious fanatics with a death wish.
Despite all the stories of people remaining faithful under torture, the fact is that few human beings can withstand the pressures of extended torture sessions. Let's be honest: Most of us today would be ready, at the first turn of the thumbscrew, to confess to anything. And we'd do so without shame or guilt. It should come as no surprise to learn that many Anabaptists recanted. And many of them, upon release, went right back to their Anabaptist activities. Without shame or guilt. They wanted to live for their faith, not die for it. They wanted to return to their homes and families. We can all respect that, right? Recanting doesn't necessarily mean abandoning your convictions. It means telling the inquisitors what they want to hear so you can live to agitate another day. The key question for many would be: Is God displeased with those who recant under torture? Van Braght believed the answer is yes. But we disagree. In our view, the Master of the Universe is always rational, merciful, compassionate, non-judgmental. And anti-torture.
The listings on the following pages are organized by country and city and then chronologically within each city. If you're reading this document on your electronic device, please note that the underscored items are clickable links that will take you to articles on the GAMEO website. I would like to thank Sam Steiner of Kitchener, Ontario, for his help in navigating the material in the GAMEO articles. I'd also like to recommend David Weaver-Zercher's excellent book "Martyrs Mirror: A Social History" (Johns Hopkins University Press, 2016).
Charlie Kraybill
MMS Facebook page administrator
This post is also available in: Greek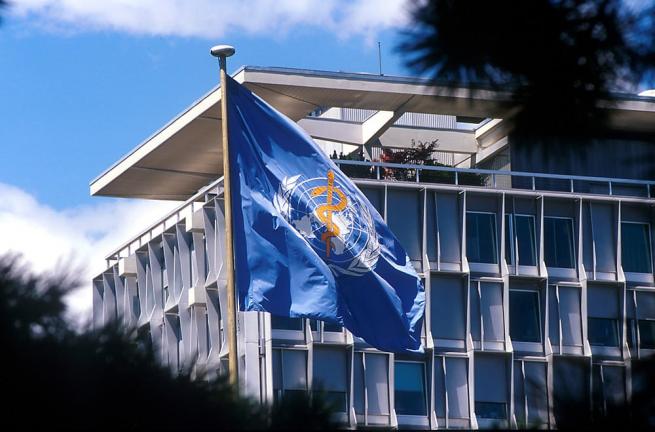 "Let our shared humanity be the antidote to our shared threat. "-Dr Tedros
At today's meeting of the 73rd World Health Assembly —its first-ever to be held virtually—delegates adopted a landmark resolution to bring the world together to fight the COVID-19 pandemic.
The resolution, co-sponsored by more than 130 countries, was adopted by consensus.
It calls for the intensification of efforts to control the pandemic, and for equitable access to and fair distribution of all essential health technologies and products to combat the virus. It also calls for an independent and comprehensive evaluation of the global response, including, but not limited to, WHO's performance.
As WHO convened ministers of health from almost every country in the world, the consistent message throughout the two-day meeting—including from the 14 heads of state participating in the opening and closing sessions —was that global unity is the most powerful tool to combat the outbreak. The resolution is a concrete manifestation of this call, and a roadmap for controlling the outbreak.
In his closing remarks, WHO Director-General Dr Tedros Adhanom Ghebreyesus said "COVID-19 has robbed us of people we love. It's robbed us of lives and livelihoods; it's shaken the foundations of our world; it threatens to tear at the fabric of international cooperation. But it's also reminded us that for all our differences, we are one human race, and we are stronger together."
The World Health Assembly will reconvene later in the year.