You are currently browsing the monthly archive for March 2019.
Emerson's early life tells of formative experience in visits with the Quakers of Nantucket and New Bedford communities and the time of the New-Light Quaker separations.
Google searches of names of these these Quaker women of New Bedford and Nantucket (Mary Rotch and Mary Newhall) lead into the Quaker New-Light schism then.
Emerson biography:
"And this power flowed through him — he became its agent — whenever he put himself in a position to receive it. It had drawn him also to the Quakers of New Bedford, who were having a schism and revival in 1828. He visited them often, especially Mary Rotch. "What is this Inner Light?" he asked her. "It is not a thing to be talked about," she replied. But he drew her out, and she said she had been driven inward, in these years of the Quaker Schism," The Life of Emerson, Brooks.
29.03.2019 – Washington, D.C. – Pressenza New York
Wednesday April 3: Bring No to NATO and Yes to Peace posters and meet from 8 a.m. to 9 a.m. at the Shepherd Statue at 13th & Pennsylvania Ave. in Freedom Plaza. Luci Murphy and Ben Grosscup will perform. We'll have an open mic, with attendees invited to speak for 5 minutes. From there, we'll walk 12 blocks to rally from 10 a.m. to 11 a.m. at the Peace Monument near the U.S. Capitol where the head of NATO will be addressing a joint session at 11 a.m. Speakers at the peace monument will include Kristine Karch of the No to NATO Network, Ludo De Brabander from Vrede, Belgium, Reiner Braun, Co-president of the International Peace Bureau, Joe Lombardo with the United National Antiwar Coalition (UNAC), and Ann Wright with Code Pink – Women for Peace. Music will be provided by Luci Murphy and Ben Grosscup.
Afterward, we'll walk up 1st Street to Louisiana Ave to the Union Station Metro. (Take the Red Line toward Shady Grove. Transfer to the Green Line at Gallery Place – to the Columbia Heights Station.) From there, we'll walk to St. Stephen's Church, 1525 Newton St NW for the Peace Festival from Noon to 10:00 pm. We will plan events for the State Department the next day.
Wednesday, April 3 at St. Stephen's Church, 1525 Newton St NW, Washington, D.C. 20010:
12:00 p.m. – 4:00 p.m.: Screenprinting for Justice Workshop with The Sanctuaries DC, and Nonviolent Action Prep with Nadine Bloch of Beautiful Trouble (munch on vegan snacks, make art, and plan for the April 4 protest).
5:00 p.m. – 7:00 p.m.: Keynote Speeches + Biting Comedic Entertainment with Lee Camp (livestreaming at youtube and facebook)
8:00 p.m. – 10:00 p.m.: Spoken word by Eleanor Goldfield and live music by Eric Colville & Ryan Harvey & Megaciph. (livestreaming at youtube and facebook)
5:00 p.m. – 10:00 p.m.: Screenprinting, Art Exhibits & Activity Booths + Vegan Food & Drink
REGISTER TO RESERVE YOUR SPOT AT: NOTONATO.ORG
Thursday, April 4
We will gather at 8 a.m. at the Albert Einstein Memorial (2101 Constitution Ave NW) very near where the NATO foreign ministers will be meeting. At that point, we'll decide on a potentially more suitable location to hear from our speakers and musicians, protest NATO, and greet meeting attendees. Speakers and musicians will include: Ben Grosscup, Luci Murphy, Megaciph, Art Laffin, Ludo De Brabander, Kristine Karch, Phil Wilayto, Medea Benjamin, Ann Wright, Eric Colville.
At 9:30, we'll walk 15 minutes to the MLK Memorial for a rally there at 10 a.m. with speakers and musicians including: Graylan Hagler, Luci Murphy, Eric Colville, Art Laffin, Jaribu Hill, Omali Yeshitela, Karlene Griffiths Sekou, Kevin Zeese, Ben Grosscup.
No to NATO events in Washington DC:
Saturday, March 30 @ 1:00 p.m. Rally at Lafayette Park
Saturday, March 30 @ 7:30 p.m. Songs of Struggle
Sunday, March 31 Concert for Peace and to End War
Sunday, March 31 Anti-NATO Conference
Monday, April 1 Meeting of the International Network "No to War – No to NATO" at the AFSC Office 1822 R St. NW 10:00 to 3:00
Tuesday, April 2 No to NATO – Yes to Peace and Disarmament Counter-Summit
Wednesday, April 3 No to NATO – Yes to Peace FESTIVAL and planning for April 4
Thursday, April 4 No to NATO – Yes to Peace Rally and Protest
Thursday, April 4 7:00 p.m. – 9:00 p.m. Black Alliance for Peace program
Lodging for the nights of 2nd and 3rd is available.
Other No to NATO events elsewhere:
March 21-27: Solidarity trip to Belgrade
March 25: Canada out of NATO in Hamilton
March 27: Canada out of NATO in Toronto
March 30: Yes to Peace – No to NATO in Toronto
March 30: Conference and Rally in Saskatchewan
March 30: No to NATO action, Parliament Hill, Ottawa
March 30: Antiwar Protest in Minneapolis
April 4: No to NATO events in Oslo, Norway
April 4: Break the Silence at Minnesota Capitol
April 7: Conference in Florence, Italy
Monthly: NATO protests in Toronto
Why? NATO is coming to DC to mark 70 years since its creation on April 4, 1949. NATO is the largest military alliance in the world with the largest military spending (roughly three-quarters of the world total) and nuclear stockpiles. While claiming to "preserve peace," NATO has violated international law and bombed Bosnia and Herzegovina, Kosovo, Serbia, Afghanistan, Pakistan, and Libya. NATO has exacerbated tensions with Russia and increased the risk of nuclear apocalypse. The notion that supporting NATO is a way to cooperate with the world ignores superior non-deadly ways to cooperate with the world.
Our Message: War is a leading contributor to the growing global refugee and climate crises, the basis for the militarization of the police, a top cause of the erosion of civil liberties, and a catalyst for racism and bigotry. We're calling for the abolition of NATO, the promotion of peace, the redirection of resources to human and environmental needs, and the demilitarization of our cultures. Instead of celebrating NATO's 70th anniversary, we're celebrating peace on April 4, in commemoration of Martin Luther King Jr.'s speech against war on April 4, 1967, as well as his assassination on April 4, 1968.
The Case Against NATO:
While Donald Trump once blurted out the obvious: that NATO is obsolete, he subsequently professed his commitment to NATO and began pressuring NATO members to buy more weapons. In fact, Trump has evicted Russian diplomats, sanctioned Russian officials, put missiles practically on Russia's border, sent weapons into Ukraine, lobbied European nations to drop Russian energy deals, left the Iran agreement, torn up the INF Treaty, rejected Russia's offers on banning weapons in space and banning cyberwar, expanded NATO eastward, added a NATO partner in Colombia, proposed adding Brazil, demanded and successfully moved most NATO members to buy significantly more weapons, splurged on more nukes, bombed Russians in Syria, overseen the largest war rehearsals in Europe in half a century, tried to overthrow the government of Venezuela, condemned all proposals for a European military and insisted that Europe stick with NATO. Can one imagine a worse candidate about which to fantasize servitude to Vladimir Putin? Trump is meeting with the head of NATO on April 2nd at the White House.
The notion that somehow NATO is anti-Trump and therefore good would not only be silly and practically amoral on its own terms, and it is at odds with the facts of Trump's behavior. We are planning an anti-NATO / pro-peace action at which opposition to the militarism of NATO's dominant member is welcome and necessary.
NATO has pushed the weaponry and the hostility and the massive so-called war games right up to the border of Russia. NATO has waged aggressive wars far from the North Atlantic. NATO has added a partnership with Colombia, abandoning all pretense of its purpose being in the North Atlantic. NATO is used to free the U.S. Congress from the responsibility and the right to oversee the atrocities of U.S. wars. NATO is used as cover by NATO member governments to join U.S. wars under the pretense that they are somehow more legal or acceptable. NATO is used as cover to illegally and recklessly share nuclear weapons with supposedly non-nuclear nations. NATO is used to assign nations the responsibility to go to war if other nations go to war, and therefore to be prepared for war. NATO's militarism threatens the earth's environment. NATO's wars fuel racism and bigotry and erode our civil liberties while draining our wealth.
—
Greta Zarro
Organizing Director, World BEYOND War
greta@worldbeyondwar.org
BLESSINGS
Without us
Fully knowing
God's blessings
Are overflowing
David Herr
Reading for March 29 from Praying for Justice. "You have been the helper of the orphan." Psalm 10: 14c
DOUBTS
I have my doubts
By the day and by the hour
But then I turn to prayer
And find God's great love and power
David Herr
29.03.2019 – Washington, D.C. – Pressenza New York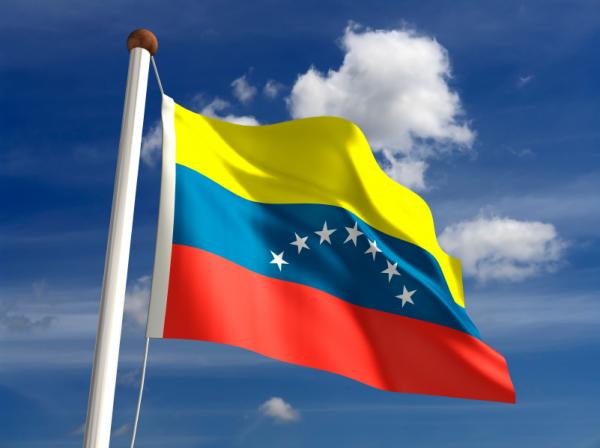 People Are Coming To Washington, DC On Sat. March 30 From Around The World And Across The United States To Confront NATO And Defend Venezuela.
This Week, Foreign Ministers Of NATO Nations Are Coming To Washington, DC. On Their Agenda Is War And Military Action Against Venezuela. Antiwar Activists Will Be There In Force To Show Them The People Oppose Military Action And Regime Change Against Venezuela.
A week of actions begins on March 30 in Lafayette Park and continues until protests at the US State Department on April 4 where NATO will be meeting.
Last week, Venezuela uncovered a US/Guaido plan for a terrorist campaign in Venezuela funded by $1 billion in assets stolen from Venezuela. They planned to attack infrastructure including the electric grid, and the presidential palace which is the seat of government. They also planned to conduct assassinations including killing President Maduro as well as bribing members of the military to join them. Guaido's chief of staff was arrested as the key planner of this terrorist campaign.
In response to uncovering this terror plot, on Friday, March 22, the US imposed sanctions against the Venezuelan Economic and Social Development Bank(BANDES). This comes after sanctions were imposed earlier in the week against the Venezuela General Mining Company, Minerven and is part of a series of economic attacks to destroy the Venezuelan economy.
The US war machine is on an aggressive track to overthrow the legitimate Venezuelan government and undermine the gains of the Bolivarian Revolution. The people of the United States must stand in solidarity with the Venezuelan people and oppose the US economic war, coup campaign, terrorism and threats of war.
Juan Guaido, the US puppet, has called for US troops to enter Venezuela. Guido pretends to be president but he is a farce who is acting in violation of Venezuelan law and committing treason against Venezuela. The Venezuelan people continue to flood the streets to demand: US Out! Yankee Go Home!
We must do the same in the United States. The people of the US must escalate pressure against Trump's threats of war on Venezuela. We must stand with people around the world in solidarity with Venezuela.
Join activists and peace-loving people from across the world who are converging on Washington, D.C. this March 30th.
We will meet in front of the White House that Saturday at 1 pm to tell Donald Trump, his generals, and his Wall Street backers that the people of the world call for an end to racist and imperialist institutions like NATO and oppose attacks on the independent, sovereign nation of Venezuela.
For more information visit No To NATO 2019.
Reading for March 28 from Praying for Justice. "The helpless commit themselves to You." Psalm 10: 14b
E' un quacchero straniero convertito al cattolicesimo il leader spirituale del congresso sulle famiglie. Fascista e reazionario. Ma fra quaccherismo e cattolicesimo, salvo le opere buone, siamo in antitesi su tutto come con gli anglicani del 1600.
Posta ricevuta su Facebook

Roberto Alfonsi Maurizio,da cattolico e di sinistra,ti posso dire che molti cattolici non sono affatto d'accordo con le tesi dei promotori di questo congresso e saranno domani a Manifestare sia a Verona,in piazza,che a Roma,Montecitorio, con le donne femministe,le famiglie arcobaleno,gay,transgender e con le comunità cristiane di base contro questi repressi mentali e la loro proposta di legge restauratrice!
Maurizio Benazzi iO PROVENGO DAL CATTOLICESIMO PRIMA E POI DAL PROTESTANTESIMO MA SONO CONTENTO DELLA EGUAGLIANZA DI TUTTI NOI QUACCHERI COME SOLO CREDENTI LAICI E SACERDOTI ALLO STESSO TEMPO….SONO SCELTE LUNGHE E SOFFERTE. MA MI MERITO IL MIO GRUPPO CHE NON E' CHIESA MA SOLO LAICI CREDENTI. E A LONDRA I QUACCHERI LIBERAL ACCETTANO FRA LE LORO FILA OBIETTORI E NONVIO0LENTI ANCHE ATEI E DI ALTRE FEDI RELIGIOSE, SEMPRE E SOLO LAICI. SU QUESTO NON POTREMO MAI CONVERGERE. NESSUNA DIFFERENZA DAVANTI A DIO E AGLI UOMINI FRA GLI ESSERI UMANI.
Roberto Alfonsi Perché urli?
Roberto Alfonsi E poi abbiamo un punto su cui convergere…..Gesù Cristo,Il Figlio del Dio Vivente,Nato,Vissuto,Morto e Risorto per tutti noi…..e qui non c'è differenza per nessuno!
Maurizio Benazzi IL MIO DIO GESU' NON HA SACRAMENTI, RITI, CHIESA, MINISTRI ORDINATI, DOGMI, BIBBIA COME AUTORITA' ASSOLUTA O PAPI CON MAGISTERO, SE PER TE E' LA STESSA COSA SEI LIBERO DI PENSARLA COME VUOI. MA IO LE IDEE CHIARE SU CHI SONO E QUALE SIA LA MIA RELIGIONE LAICA LE HO. SCUSA SE ALZO LA VOCE MA SU QUESTO SIAMO LONTANI ABISSI.
Roberto Alfonsi Continui ad urlare…..io non la penso come te,ma non urlo….a Roma c'è un detto popolare "chi ppe primo strilla nun ze fa ssenti, chi parla piano 'o senti!"
Maurizio Benazzi Il mio Dio Gesù non è un sacramento ma una guida interiore che mi ama per quello che sono, un gay suo Amico. Urlo perchè non ce la faccio più come gay credente a sopportare Papa, politici, Vaticano, …. E gente pecorona che sta muta davanti allo scandalo del clericalismo, dell'Otto per mille e della politica che appoggia tutto questo. Io mi ribello!
GRACE
When I see
The flaws of the human race
I am very thankful
To God for love and grace
David Herr
Reading for March 27 from Praying for Justice. "But you do see! Indeed you note trouble and grief, that you may take it into your hands." Psalm 10: 14a