You are currently browsing the daily archive for February 9, 2019.
FOND RECOLLECTIONS
Friendships are held together
BY feelings that are true
With happy memories
And fond recollections,too
David Herr
Documents
http://www.ohioyearlymeeting.org/documents/
Il Signore passò davanti a lui, e gridò:
"Il Signore! Il Signore!
Il Dio misericordioso e pietoso,
lento all'ira,
ricco di bontà e fedeltà,
che conserva la sua bontà fino alla millesima generazione,
che perdona l'iniquità, la trasgressione e il peccato,
ma non terrà il colpevole per innnocente;
che punisce l'iniquità dei padri sopra i figli e sopra i figli dei figli, fino alla terza e alla quarta generazione!"
(Es. 34, 6-7)
Aderisci come noi alla Lega contro la caccia
http://www.abolizionecaccia.it/ vai sul sito e fai la iscrizione 2019 con 20 Euro. Con Bonifico, bollettino postale come ho fatto io o carta di credito.
Un segno tangibile di nonviolenza anche contro gli animali. Come animatore nazionale sono entusiasta della cosa e purtroppo non avendo un auto non posso dare un aiuto concreto per gli spostamenti degli animali. Siamo soci  dal 24 aprile  anche della http://www.lav.com contro la vivisezione. 
La prima decisione fu con acquisto a parte del loro calendario è avvenuta due anni fa. La Lega è membro della EFAH, dice testualmente la tessera LAC. Sono Iscritto 2019 anche ad Emergency, sebbene non sia entusiasta del gruppo locale di volontari. Troppo fissati sul capo locale.
Maurizio
PS: Puoi donare per confermare i domini di 6 nostri siti e le due pec. Non abbiamo fondi 8 per mille come gli altri o contributi pubblici come i cattolici e valdesi (anche per le scelte indirette! Un vero scandalo dei protestanti e cattolici).
Aiutaci con un bonifico bancario dunque
Ecco IBAN di Maurizio Benazzi, animatore blogger QUACCHERO CRISTIANO CONSERVATIVE IN ITALIA,:
IT 22W0305801604100571954856 di Che Banca!
For Europa as Sepa system: MICSITM1 (XXX optional only if request)
For USA and World (except Europe): MICSITM3 (XXX optional only if request)
Info point – Telefono/fax 0039 0331 641844 o 392/1943729 anche Whatsapp
Indirizzo postale: via Luigi Tovo 3, I 21057 OLGIATE OLONA VA
skype maurizio.benazzi email quaccheri@quaccheri.it o pec quacchericonservative@pec.quaccheri.it
"Our Religious Society includes a considerable number of people who to some degree live with disabilities, and we generally present quite a good record of considering their needs and attempting to cater for them – a consideration born of our conviction that there is 'that of God' in every person. But we should ask ourselves continually if this consideration is being maintained and whether it goes far enough. If we really mean that there is that of God in everyone, then it behoves us to look with creative, loving imagination at the condition of every human being. This includes listening to what they say, and the words they choose to say it, and also listening for what they do not or cannot say. It does not mean listening to what someone else says supposedly on their behalf."
Carol Gardiner, 1989
(To prepare the Quaker Socialist Society contribution to the Quaker Faith and Practice revision process, we're posting an extract each day. Do you like it, should we keep it? Like or comment below.)
Jessica Metheringham rounds up some key actions for Friends.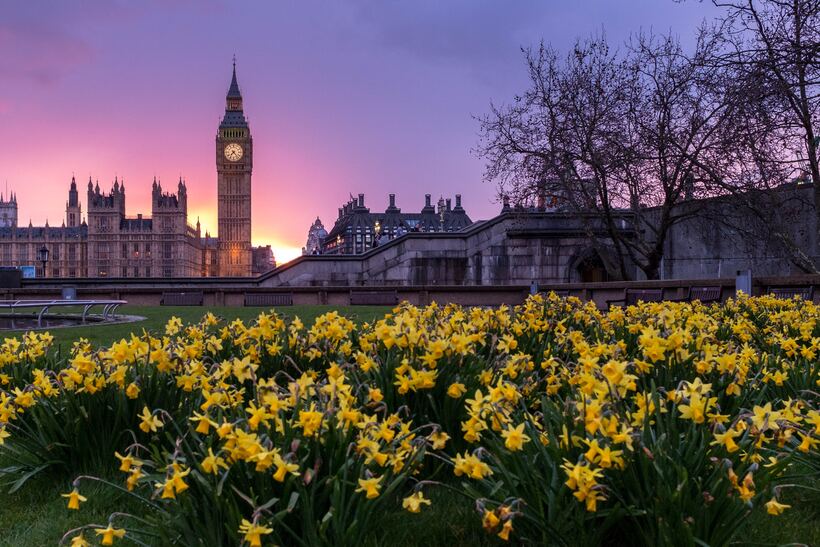 What can members of a faith group committed to peace, equality, integrity and sustainability do to put those values into a post-Brexit Britain? Quite a lot, it turns out. Here are five things that Quakers and those who share Quaker values can do to shape politics in the run-up to 29 March 2019.
1. Call for climate justice
The UK government has said that Brexit is an opportunity for the UK to show climate leadership. To achieve this, the UK must commit to bold targets, policies and investments. However, most UK emissions reductions are currently set to be delivered by EU rules. To safeguard progress after Brexit, the UK must commit a 'net-zero' emissions target for 2050 at the very latest.
This means cutting nearly all carbon, and removing remaining emissions through natural carbon sinks like trees and peatland. The net-zero target would lay the groundwork for all manner of strategies and policy for a green economy.
Ask your MP to back bold climate action by calling on the government to commit now to a 'net-zero' emissions target for the UK for 2050. Find out more at www.quaker.org.uk/climatejustice.
2. Help create Sanctuary Everywhere
Anti-migrant rhetoric has fuelled conversations around Brexit, emboldening some to harass people from migrant and refugee backgrounds – as well as British people seen as 'other'. Last December, the Home Secretary made it clear that the UK government sees the value of refugees and migrants through their ability to work and make profits.
The current Immigration Bill ignores crucial issues such as the right to family reunion, or the right to work. An amendment limiting immigration detention to 28 days is expected to be proposed in the Public Bill Committee later this month – please ask your MP to support it.
Quakers across Britain are working with others to create a culture of welcome and hospitality, oppose racism in all its forms and change the law around immigration destitution, detention and deportation. There are now 97 Quaker groups who are part of the Sanctuary Meeting network. Many work at both local and national levels, organising community events and working with partner organisations to lobby the government for policy changes.
If you would like to support the work of your nearest Sanctuary Meeting, you can find them on our Sanctuary Everywhere map.
3. Resist UK reliance on the arms trade
What does the UK's exit mean for Britain's role in international peace? The vision of a 'global Britain' as a mighty trading nation outside the EU has been linked with the powerful UK arms industry. Already highly subsidised, British-made weapons are sold worldwide. The Department for Trade and Industry, now desperate for business, sells to customers from Saudi Arabia, Bahrain, Turkey and Brazil, who are often in the public eye for human rights issues. For up to date information about this, go to the Campaign Against the Arms Trade website.
Quakers are forming a vibrant network called Roots of Resistance to challenge the arms trade. They're organising a massive Quaker presence to help stop one of the world's largest arms fairs when it comes to London this September.
The more Friends take part, the better – find out more about joining Roots of Resistance.
If you are worried about how a nation state can be secure without militarisation, see Rethinking Security for an explanation.
4. Make sure companies in occupied Palestine do not profit from Brexit
The witness of our Ecumenical Accompaniers in Israel and Palestine and Friends at Ramallah Meeting have led Quakers in Britain to speak out publicly about the deteriorating human rights situation in the region in recent years.
As the UK exits the EU, our government will be negotiating new trade agreements with countries around the world. Under current EU arrangements, all trade agreements with Israel must differentiate between companies based in Israel and those based in occupied Palestine. This means that companies who profit from the occupation in Palestine do not benefit from preferential trade arrangements.
So far the UK government has refused to confirm that it will roll this policy over into any new post-Brexit trade agreements with Israel . Ask your MP to write to both the Foreign Secretary and the Secretary of State for International Trade urging them to do so. Read our statement on morally responsible investment to find out why we think it's important not to financially support companies profiting from the occupation.
5. Practice peace
Creating peace is an explicit aim in the EU's founding treaty, and in 2012 the EU even won a Nobel Peace Prize for the 'advancement of peace and reconciliation'. Yet in recent years the EU has become more militarised, with the European Commission pushing for a €13 billion 'defence budget'.
Quakers in Britain are supporting the work of the Quaker Council for European Affairs which seeks to bring a vision of peace, justice and equality to Europe and its institutions. QCEA recently published two important booklets on peacebuilding and peace education as a crucial tool for preventing violent conflict.
Join Friends already supporting innovative peace education projects around Britain by contacting us to get involved: isabelc@Quaker.org.uk
08.02.2019 – Santiago de Chile – Redacción Chile
By Howard Richards
Now a hue and cry has gone up that Europe is in danger. The continued existence of Europe's core ideals –of its very essence– is said to be threatened. The occasion of today's hue and cry is the possibility that the populist far right might sweep the elections of May 2019. I take this opportunity to question what I take to be the conventional wisdom of the official story.
The official story, as I detect it in the mainstream media, is that the world is divided into two kinds of people.
One kind, the 'good people', are rational and civilized. They believe in freedom, in human rights, in free trade, in capitalism properly regulated; they read Goethe; they visit the art treasures of The Louvre and other fine museums; they listen to Luciano Pavarotti, they support the European Union. Some, like the 50 intellectuals who recently signed a manifesto declaring that Europe is in peril, also read Erasmus, Dante, and Comenius.
The other kind, the 'bad people', are a grab bag of diverse extremists. What they have in common is that they are irrational and uncivilized. Their archetypes are Hitler and Stalin. They include Pol Pot and Osama bin Laden, ISIS and the apartheid regime in South Africa, and recently Recep Erdogan, Nicolas Maduro, Donald Trump and the new president of Brazil Jair Bolsonaro. They include both the populist right and the leftists who march and shout: like the gilets jaunes, the indignados, and the occupiers of Wall Street.
According to the official story, history in its broad outlines (not unlike the universal history of the philosopher Immanuel Kant) is about the slow but sure progress of freedom and reason. Freedom and reason are always threatened and sometimes they are overwhelmed by unfreedom and unreason. The worst threat of all was the Nazi holocaust. In 1941 the Nazis had overwhelmed almost all of the European continent.
That time Europe (and therefore civilization) was only saved because the Brits held out and the Yanks came to the rescue. But this time it is worse! The Brits and the Yanks have changed sides! Britain has fallen to the Brexiters. The USA has been taken over by its lunatic fringe.
Stalwarts of freedom and reason like Emmanuel Macron and Angela Merkel are beleaguered in the homelands of the Enlightenment, under siege from the right and from the left. Around the world, nations that never did accept the Enlightenment, like the Russians and the Chinese, take centre-stage.
Europe is in danger! But why?
I want to question the conventional wisdom of the official story.
There is something wrong with identifying the ideals and the essence of Europe with freedom, reason, human rights, free trade, capitalism properly regulated, great books, the art treasures of The Louvre and other fine museums, Luciano Pavarotti, and the European Union.
What is missing is the heart of what the economic historian Immanuel Wallerstein called the European World System. As a matter of real history, it was that European system that expanded to become the Modern World System. That is why Europe and European civilization can claim to be the origin, the centrepiece, and the implicit ideal of today's global economy.
And what is the heart of the European system now global? It is production for sale for profit, starting with money and ending with more money, and then doing the same thing over and over again. It is accumulating. That is what the European merchant adventurers, backed by their soldiers and their fleets, taught the rest of the world.
The European system is a system with losers. It always has been a system with losers. Ever since it began it has generated malcontents. It has always been imposed by power and it has always met resistance. It has always been a system that generates its own enemies. It still is.
Europe is a danger to itself. It is a danger to the rest of the world.
As Emmanuel Macron recently confessed to the gilets jaunes, 'We have failed to create a society of equals.' But that failure is nothing new. The European system has always been a system where if a poor person gets a job it is because a richer person becomes still richer by hiring him or her.
Macron's confession was suitable for a left-wing audience. Speaking to a right-wing audience he might have followed the lead of Angela Merkel, who has confessed that the effort to build a multi-cultural civilization in Germany has been a failure. Or he might simply have said, 'We have failed to establish law and order.'
Any way you look at it, the failures of Europe are nothing new. They have been happening over and over again ever since Europe as we know it began.
When a system consistently produces its own enemies, century after century, is it not obvious that the causes of the threats to its continued existence could not possibly lie entirely in the unreasoning anger, or in the twisted ideologies that pretend to be rational, of its enemies?
Is it not time for the 'good people' to accept their share of responsibility for the fact that the 'bad people' exist?