You are currently browsing the monthly archive for January 2019.
I Am No Sage 
I can not tell the future
I am no sage
I simply trust in God
To turn my life's next page
( Quaker Hymn)
David Herr
Praise
Let God's praise
Be joyfully sung
Let God's praise
Be on each and every tongue
David Herr
31.01.2019 – Karnataka State, India – Pressenza India
The Madhya Nisheda Andolana-Karnataka is a Padayatra (nonviolent march), the largest of its kind. More than 4000 women from twenty-three districts of the Karnataka State, India, embarked on a twelve-day walk of 210 kilometers from Chitradurga to Bengaluru, protesting against the State's policy of legal liquor sales. The march was held under the banner 'Beer Beda Neer Beku' by Madya Nisheda Andolana (MNA), an organization working towards prohibition in Karnataka.
"We began the march on January 19 and we have held several public interactions along the route from Chitradurga to Bengaluru. We want to highlight the bad influence of liquor in the everyday lives of people and are asking for an immediate ban on liquor. We are not associated with any political party," says an activist working with the movement.
The women have been holding public meetings in the villages they pass through along the way, where they create awareness among women about the ill-effects of alcohol.

The rise of alcohol-related violence and associated poverty is one of the driving reasons these women braved the blazing heat and searing cold, to walk to Bengaluru to demand a total liquor ban in the state. Various drastic degrading lifestyle changes can be observed in the consumption of liquor, legal and illegal. Violence and conflict within families is the familiar story one hears during the March.
The Padayatra aims to bring close attention to the State's neglect of Article 47 of The Constitution of India which, being one of the Directive Principles, directs the State to raise the level of nutrition and the standard of living and. to improve public health as among its primary duties; in particular, the State shall endeavor to bring about the prohibition of intoxicating drinks and drugs which are injurious to health.
The State claims that the revenue from the liquor industry, which has increased from 9,000 crores to 18,000 crores, is being used to fund social-welfare development programs. This policy has been rejected completely on ethical grounds by the women of the Madhya Nisheda Andolana – Karnataka. The women of the march want to emphasize their role not only as a political pressure group but as a major vote bank; thereby raising their voices to demand focus on development and the welfare needs of the people.
Sadly, in Madya Nishedha Andolana Padayatra, a landless labor woman activist, "Renukamma", from Kairavadagi, ligasaguru died when a vehicle hit her on the highway. The incident further highlighted the government's negligence towards these women. With intense emotion, the Padayatris marched towards the Nelamangala Hospital to give her martyrdom a tribute.
The Karnataka rural women's long march for liquor ban reached Bangalore January 30th, 2019, Martyr's Day. The marchers arrived at Vidhana Soudha, unified under the banner of MNR and conducted a peaceful sit-in protest.
Mokshamma from Raichur, representing the women, pointed out that due to rampant liquor sales including unlicensed vending, violence against women is on the increase. Hard-gained earnings of many households are lost to alcohol. "We women represent half of the voters of the state and are placing our legitimate demand squarely in front of this government. This is about peaceful and healthy lives for all. It is time that this government took this important step and banned liquor in the state", she said.
The Andolana aired three main demands – a complete liquor ban in the state, compensation to the victim households (for losing breadwinners to liquor for those who are undergoing treatment as well as for victims of drunken driving road accidents); and, lastly, empowerment to Grama Sabha's as per 73rd and 74th Amendments of the Constitution of India to be able to prohibit sales of liquor in their jurisdiction, in a manner that the Excise Department cannot bypass this authority of the local government.
Swarna Bhat of Grameena Kooli Karmikara Sanghatane emphatically pointed out that it is the responsibility of the government to ban liquor. Citing Article 47 of the Directive Principles of the Constitution, she reminded that the "State has a responsibility to endeavor to bring about the prohibition of intoxicating drinks and drugs".
VidyaPatil, representing the Andolana, said, "Not a single political party has so far responded to the women's justified demand. This is completely unacceptable and surely, they will face the ire of the women of the state in the upcoming elections, if their demand is not supported and met". She explained that even little children are taking to liquor these days and getting addicted, ruining their future and their lives.
Before beginning their current padayatra, during the Belgaum Winter Session, a delegation of the Andolana had met with the Chief Minister and submitted a memorandum. Organizers of the struggle expressed deep disappointment with the Chief Minister's response, and his insensitive remarks around the demands of the women as well as with regard to the accidental death of Renukamma, one of the protestors, during the padayatra.
Many prominent movements, activists and eminent citizens have come forward to express their solidarity and support to the Madya Nishedha Andolana. Senior freedom fighter H S Doreswamy, journalist and activist Dr Vijayamma, theatre person and activist Prasanna, theatre artist Arundhati Nag, KRRS leader Chamarasa Patil, former Minister B R Patil, farmers rights activist Kavitha Kuruganti of AIKSCC, author and academician Dr Vanamala Vishwanath, Ex-Minister Mottamma, Ex-Minister Rani Satish and many others have joined this struggle so far.
Here are some photos of the twelve-day March, a testament to the resolve of women to end alcohol-related violence.

Do connect to this link for content: http://bit.ly/mnakar19 Visit the facebook page at https://www.facebook.com/MadyaNishedAndolanKar/videos/371216606996222/. For more information, contact: SWARNA BHAT: 9480312074 VIDYAPATIL 9448778773 ABHAY 9845371493.
What would Jesus find if he came to preach in our churches today? Would we be prepared to receive his message? The post Think You Know Jesus? Don't Be So Sure (http://www.micahbales.com/think-you-know-jesus/) appeared first on Micah Bales (http://www.micahbales.com) . View tthis email in your browser Think You Know Jesus? Don't Be So Sure
Read on the blog | Comment
  This is a sermon that I preached on Sunday, 1/27/19, at Berkeley Friends Church. The scripture readings for this sermon were: Nehemiah 8:1-3, 5-6, 8-10, 1 Corinthians 12:12-31a, & Luke 4:14-21. You can listen to the audio, or keeping scrolling to read my manuscript. (The spoken sermon differs from the written text.) Listen to the Sermon Now Wow, Jesus. They really wanted to kill you. I mean, really – these were the people who knew you as a little kid. These should be the folks inclined to think the best of you. They should like, you Jesus! Yet by the end of your first sermon in their synagogue, they're ready to run you off a cliff. How did it get to this point? How does a community go from loving and admiring this young man, to wanting to tear him apart with their bare hands? How does a congregation go from being impressed with Jesus' sermon to being so enraged they can't contain themselves? What did you do, Jesus? When Jesus showed back up in his hometown, Nazareth, he already had quite a reputation. He'd been gone a long time. He'd been out exploring. Learning. Growing. Getting baptized in the river Jordan. Living out in the wilderness with the wild animals. Doing battle with the Devil and being attended to by the angels. Jesus had seen some things. And now the world was seeing some things from Jesus. It says that Jesus returned to his homeland of Nazareth, after his sojourn with John the Baptist and his experience in the desert. It says he was "filled with the power of the Spirit." Word had spread about Jesus. This man was on fire. You just had to hear him. And so they did. Throughout Galilee, Jesus visited his people in their synagogues. He taught them, fed them, healed them. He brought them the good news of God's empire – the reign of peace, justice, and love that would overcome the empires of this world. And people were just lapping it up. The scripture says that he was "praised by everyone." Praised by everyone. That's always nice, isn't it? I like it when I'm praised by everyone. So Jesus has been in Galilee a while. News has spread, and some folks in his hometown are probably even getting a bit frustrated. "Hey, Jesus. You grew up here, man. When are you going to come visit? You've been everywhere else. We heard what you did in Capernaum – a city full of gentiles. When are you gonna come and give some love to your own people, the folks who raised you?" Jesus does eventually make it to Nazareth. Apparently not his first stop, but he gets around to it eventually. And it makes me wonder: Was there some hesitation on Jesus' part? Did he stay away from Nazareth for a reason? What was holding him back? We're about to find out, aren't we? When Jesus gets to Nazareth, it says he does the same thing he always does when he's in a new town. He sees the sights. He checks out the local cuisine. Maybe goes to a party or two. And he most definitely makes it to synagogue on the Sabbath. So there he is. It's Saturday morning. Jesus walks into the synagogue, and everyone is waiting to hear him preach. There's no TV, no radio, and it's like a young Michael Jackson just showed up in Nazareth. Except, you know, imagine that Michael is your nephew. They give Jesus the scroll of the prophet Isaiah, and he reads from it: "The Spirit of the Lord is upon me,
because he has anointed me
to bring good news to the poor.
He has sent me to proclaim release to the captives
and recovery of sight to the blind,
to let the oppressed go free,
to proclaim the year of the Lord's favor." And with that, Jesus rolls up the scroll, passes it back to the attendant, and sits down. Now, I'd assume that Jesus was done at that point. Because for me, culturally, sitting down in a big gathering like that means that you're ceding the floor. You're fading back into the woodwork. Someone else is going to talk now. But that's not how things worked in the synagogue in Jesus' day. When you were reading, you stood up. But when you were preaching, you sat down. And so Jesus began to preach. He says: "Today this scripture has been fulfilled in your hearing." Boom. Jesus reads from Isaiah, from a passage announcing the coming of God's anointed. He reads about a leader who will bring good news to the poor. Release for the captives. Sight to the blind and freedom for the oppressed. He tells the people gathered in the synagogue that day, "You've been waiting for a liberator. You've been waiting for a savior. Don't wait anymore. He's sitting right in front of you." Just let that sink in for a moment. How radical that must have been. How politically charged that statement must have felt. How much emotion those words must have inspired. What a huge claim Jesus was making. Here was the neighborhood kid, back from his study abroad program, and he was claiming to be the King of Israel, the anointed one of God. I guess I'd only expect two kinds of reactions to this message. Either ecstatic joy, or total rejection. I mean, what else is there? You either believe he's God's anointed, or you don't. You either are ready to follow him and face the slings and arrows of the Roman occupation – or you're not. It's gut check time. And it says that, "All spoke well of him and were amazed at the gracious words that came from his mouth. They said, 'Is not this Joseph's son?'" "Is not this Joseph's son?" So they liked him – they really liked him! Jesus was a very impressive man, and he won the people of Nazareth right over. Here was their Messiah! He's our guy! He's the son of Joseph. This Jesus is our very own, home-grown Messiah. Hallelujah! Can you imagine the civic pride? I mean, I don't know how things are here in California, but back in Kansas where I grew up, small towns will put information about notable locals on their welcome signs. Like, "Welcome to Abilene, Kansas – home of Dwight D. Eisenhower!" Oh yes, the elders of Nazareth could see it now. "Nazareth, home of God's anointed!" Our boy Jesus is going to be large and in charge. Life is gonna be pretty good! But that's not the kind of messiah God had anointed Jesus to be. Jesus knew where his identity came from. He knew who his daddy was. It wasn't Joseph, and it most certainly wasn't the Greater Nazareth Chamber of Commerce. Jesus didn't come to make the comfortable feel even better about themselves. He didn't come to privilege his clan over the others. He didn't even come to bless the Jews rather than the gentiles. The Spirit of the Lord was upon Jesus; a spirit that dwells with the humble, the lost, the marginalized, the weak. It's a spirit that finds its home among those who have been broken. This spirit doesn't care about your genealogy or your resume. This is where Jesus' sermon takes a sharp turn. It's like a Jesus is rolling down the highway, doing ninety in his dodge minivan, and all of a sudden he just rips hard to the left. He crosses the median and all four lanes of traffic – right out into the desert. [Jesus] said to them, "Doubtless you will quote to me this proverb, 'Doctor, cure yourself!' And you will say, 'Do here also in your hometown the things that we have heard you did at Capernaum.' And he said, "Truly I tell you, no prophet is accepted in the prophet's hometown." The people of Nazareth still hadn't understood who Jesus was. They still thought he was Joseph's son. They thought they could own Jesus, appropriate him as a member of their clan. And Jesus knew that they would demand signs of him. Jesus has come to Nazareth with a big message of redemption. The Kingdom of God is at hand, and Jesus is inaugurating it. Jesus is the doctor, and he's been healing all sorts of people throughout Galilee. He's healed Jews aplenty, and there's word that he's even healed people in Capernaum, a gentile enclave. So for Jesus – the doctor – to cure "himself", that meant to heal his own people in Nazareth. If he was able to do signs and wonders among the gentiles, surely he could do the same or better among his Jewish relatives. The Nazarenes would "believe in him", alright. They would acknowledge Jesus as the Messiah – but only so long as he was the right kind of messiah. A messiah who performed miracles for them. A messiah who bolstered their own sense of exceptionalism. A messiah who told them that they were the center of the universe. That God was for them and not for others. But that's not the kind of messiah Jesus is. Jesus is a servant of the unknown God. The God of the tent, who can't be tied down by human demands. Jesus is the Messiah of the wilderness, who rejects the call for signs and wonders. He is the prophetic voice who brings liberation for those who are the margins, and who restores the sight of those who know they are blind. For those who place themselves at the center, for those who believe that they already see just fine, he has nothing to offer. And so Jesus tells them this. He reminds them of the actions of the prophets Elijah and Elisha. Both of them performed great miracles for people who were beyond the bounds of Israel. The pagan widow at Zarapeth, the gentile warlord Naaman. People who were indifferent to the Jews at best, enemies of Israel at worst. Jesus tells his people that being blood relatives of the Messiah won't earn them God's favor. The healing power of God will pass them over as good news is preached to the poor, the marginalized, the outsider. Basically, Jesus says to his aunts and uncles, cousins and nephews, "I have nothing for you. You never knew me. And you definitely don't know what God is up to. Repent. The empire of God has come near." In the words of John the Baptist from the previous chapter of Luke: "Bear fruits worthy of repentance. Do not begin to say to yourselves, 'We have Abraham as our ancestor'; for I tell you, God is able from these stones to raise up children to Abraham. Even now the ax is lying at the root of the trees; every tree therefore that does not bear good fruit is cut down and thrown into the fire." Don't wait for signs and wonders. Bear fruit. Don't place yourselves at the center and expect blessings to come. Bear fruit. The ax is lying at the foot of the tree, and the woodsman is coming. Bear fruit. We can see now that Jesus is walking in the path that John made straight. That path is the way of the prophets. Jesus' relatives in the Nazareth synagogue see it, too. And they're not happy. They're enraged, as a matter of fact. They're so furious that it says everyone stood up and chased Jesus out of the synagogue. They wanted to kill him. They would have killed him. They would have thrown him off a cliff. But it wasn't Jesus time yet, and so it says that, "he passed through the midst of them and went on his way." On to greener pastures. On to minister to those who were ready to hear his words, to bear fruit worthy of repentance. In our reading from Paul's first letter to the Corinthians, we hear about how the church is the Body of Christ. All of us – gathered together in this room, much like Jesus' synagogue two thousand years ago – we are the body of Christ. Just as the body is one and has many members, so it is with Christ's body. As Paul says, "In the one Spirit we were all baptized into one body—Jews or Greeks, slaves or free—and we were all made to drink of one Spirit." The body of Christ isn't about our biological parentage. It isn't about how important we are in the world around us. In fact, all those factors might get in the way of discovering who we really are in the Holy Spirit. Whose children we truly are. We are the body of Christ, and individually members of it. God has given us roles to perform and gifts to share. Apostles, prophets, teachers, deeds of power, healing, forms of assistance, forms of leadership, various kinds of tongues. God gives gifts and calls us to ministry as members of the body. These treasures are given through the individual for the community. And, because we are the body of Jesus the crucified one, our community is given up to death for the salvation of the whole world. What would Jesus find if he came to preach in our churches today? Would he encounter a people prepared? A people of inner strength and humility? A people given up to death and aware of our amazing responsibility as his body? How would we react if Jesus came to us with the same message he had for his own home synagogue? What if Jesus told us, "Don't ask for signs from me. Don't ask for miracles. Bear fruit worthy of repentance. Serve the poor and needy. Live among the marginalized and oppressed. Make common cause with the despised and imprisoned. Don't expect signs and wonders from me. You must become the signs and wonders." Are we ready to become the signs and wonders? Are we prepared to grapple with the reality of what it means to be the body of Christ in this world? Are we ready to bear fruit worthy of repentance, and to face the cross like Jesus has? Are we ready to move beyond ourselves, to become the body and blood of Christ, broken and poured out for our neighbors and for the whole creation? Doubtless you will quote to me this proverb, "Doctor, cure yourself!" But we have become one with the Doctor. We have been baptized into his life and spirit. We are his body, and individually members of it. It is we who are called to heal. To liberate. To give sight to the blind and proclaim good news to the poor. It is we who are to become vessels of the miraculous. Related Posts: Lift Up Your Heads – Our Redemption is Drawing Near
In These Days of Despair, There Is A Way of Hope The post Think You Know Jesus? Don't Be So Sure appeared first on Micah Bales. Share your comments now! Share Tweet Forward Copyright © 2019 Micah Bales, All rights reserved.
You are receiving this email because you signed up to receive email updates from Micah Bales.

Our mailing address is:
Micah Bales4944 E Capitol St NEWashington, DC 20019
FGC Gathering January 2019 Update: Meet our Bible Half Hour leader & third Friday evening speaker!
PLUS: Marvin Barnes shares his Grinnell location report, and a generous donation supports family and youth attendance this year. Can't see the pictures below? View this email message in your browser. Dear Maurizio,Peace in our Hearts and Justice in the World.
The 2019 Gathering is taking a wonderful shape for our week at Grinnell College in Grinnell, Iowa, June 30 – July 6, 2019

Exciting Updates: Jessica Easter will be our Bible Half Hour leader Itzel Hernandez joins Diane Randall and Hannah Graf-Evans in Friday night's plenaryReport on Grinnell from Marvin BarnesEarly Registration opens Monday, April 1, 2019 Deep Discounts for Children and TeensLooking forward to seeing you at the 2019 Gathering!
Ruth Reber
Conference CoordinatorBible Half Hour Jessica Easter, a member of Lake Forest Friends Meeting in Illinois Yearly Meeting and a deacon in the Lindisfarne Community, an independent ecumenical religious community in the Anglo-Celtic tradition, will guide the Bible Half Hour (Monday–Friday 8:00 AM). Jessica hopes to support, dissect, and further the theme of Peace in Our Hearts, Justice in the World with thoughtful reflection on scripture passages that have been meaningful to Quakers throughout our history. Itzel Hernandez joins
Diane Randall and Hannah Graf Evans Friday night plenary
Love Thy Neighbor (No Exceptions): Advocating for Welcome, Not Walls Itzel Hernandez is an immigrant rights organizer with the American Friends Service Committee. Born in Mexico, she immigrated to the U.S at the age of ten with her family. A Deferred Action For Childhood Arrival recipient, she has seen firsthand the real life consequences of inhumane immigration policies. Itzel is passionate about engaging immigrant youth in political activism and works with a number of local initiatives to improve services for mixed status and undocumented families. Report on Grinnell
by Marvin Barnes Birmingham Friends Meeting, Lake Erie Yearly Meeting
FGC Site Selection Committee, Long Range Conference PlanningFriends,
In the middle of the vast cornfields of Iowa, the 2019 Gathering will be taking place on the campus of Grinnell College, located within the "Jewel of the Prairie" Grinnell Iowa, 50 miles east of Des Moines. Grinnell, the Town:
Grinnell College and the surrounding community have been part of an interesting marriage in which the college is not separate from, but an integral part of the community. The town of Grinnell is a safe and pleasant community with welcoming people. Friends will find whether walking, jogging, biking or just relaxing that the community is openhearted. Going from campus into the surrounding town of Grinnell is just a short walk. Downtown Grinnell is located just south of campus and contains many stores, restaurants, entertainment venues and other businesses. There is a relatively new Friends Church located on Highway 146. Grinnell, the Campus
The campus is a compact, very flat and very shaded oasis within prime farm country. Grinnell's history stretches back to 1846 with reminders of this history located throughout the campus. Friends will find the "JRC" (Student Center) the center of activity for meals and meetings. The classrooms are a short walk away, the Rec center is easy to locate and twice a day you can relax and watch the train make its way through campus. Weather for the Gathering should be pleasant with daily high temps in the 80's and lows in the upper sixties to low 70's. The shade from trees and dorm loggias provide an atmosphere for comfortable walks around campus and easy camping.

See more details and things to do in Grinnell.

Come Join us at Grinnell! This is the Year to come to the Gathering!
Prices for younger Friends cut this year, thanks to a generous donation. Children and Teen's Program Fee WAIVED50% of Children and Teen's Meals COVEREDMORE SCHOLARSHIPS available to Family & TeensAdult Young Friends (18-35) Program Fee cutDid you miss a Gathering update?
December Update: 2019 Workshops online.
November Update: Check out our evening speakers. Photo courtesy: Jessica Easter, Itzel Hernandez, Grinnell College, Ruth Reber
Grinnell town: Aaron Tait from San Francisco, United States [CC BY 2.0 (https://creativecommons.org/licenses/by/2.0)%5D, via Wikimedia Commons Like what you've read? Please help us by sharing this Gathering update with your friends and Friends by using the buttons below! Share Tweet Forward Pin +1
Reading for January 28 from Praying for Justice. "He will judge the world in righteousness and the peoples in His faithfulness." Psalm 96: 13b
28.01.2019 – RT
Thanks to a new wave of feminism and its call for equality, it isn't just toxic men who can kill, torture and surveil in the name of US militarism and empire, women can now do it too!
This past weekend was the third annual Women's March, which is a protest originally triggered by Donald Trump's defeat of Hillary Clinton in the 2016 presidential election that encourages women across America to rise up against misogyny and patriarchy.
As sincere as these women are in their outrage, in their quest for power they are inadvertently reinforcing the immoral and unethical system that they claim to detest. This is most glaringly apparent when this new feminism boldly embraces the worst traits of the patriarchy in the form of militarism and empire.
The rise of #MeToo, Time's Up and the anti-Trump Women's Movement, has brought forth a new wave of politically and culturally active neo-feminists. This modern women's movement and its adherents demand that "boys not be boys", and in fact claim that the statement "boys will be boys" is in and of itself an act of patriarchal privilege and male aggression. The irony is that these neo-feminists don't want boys to be boys, but they do want girls to be like boys.
The inherent contradiction of that ideology was on full display recently when the American Psychological Association (APA) put out a guide to treating men and boys. In the guide's summary the APA makes the extraordinary claim that "traditional masculinity – marked by stoicism, competitiveness, dominance and aggression – is, on the whole, harmful."
These APA guidelines blatantly turn "traditional masculinity" and "toxic masculinity" into synonyms, and never once mention testosterone, revealing a staggering ignorance of male biology. The APA is in essence blaming the bull for his horns.
Further diminishing their credibility, how can anyone look at the mess that is the current emotional state of our world and think we need less stoicism and not more?
The hypocrisy of the APA guidelines are glaringly evident because everywhere you look nowadays girls and young women are constantly being urged to be more competitive, dominant and aggressive. I guess when women do it, it is empowering, but when men do it, it is dangerous.
Women, and some men, often tell me that if women were in power, the world would be a better and safer place. But that old trope, which obviously animates the feminist movement of today, is foolishness. I mean have none of these people ever heard of that pernicious beast Margaret Thatcher? And does anyone think that Hillary Clinton's proposed no-fly zone over Syria or her tough talk about Russia would have led to more peace and less war?
Another example of the vacuity of this ideology is the group of Democratic women with military and intelligence backgrounds who won seats in Congress in 2018. These women, who have dubbed themselves "The Badasses", how toxically masculine of them, are being touted as the "antidote to Trump."
No doubt these former military and intelligence "badasses" will be so much less toxic than their male counterparts when they demand the US "get tough" by militarily intervening across the globe to further American interests. This sort of star-spangled belligerence is no less toxic in a pantsuit than a three-piece suit, and will only lead to more victims of America's "competitiveness, dominance and aggression" around the world.
Other toxically-masculine women in government are also being hailed as great signs of women's empowerment.
Gina Haspel is the first female director of the CIA and women now also hold the three top directorates in that agency. Ms. Haspel provedherself more than capable of being just as deplorable as any man when she was an active participant in the Bush-era torture program. No doubt the pussy-hat wearing brigade would cheer her "competitiveness, dominance and aggression" when torturing prisoners… most especially the traditionally masculine ones.
Hypocritical Hollywood has long been a haven for toxic masculinity, be it in the form of depraved predators like Harvey Weinstein or Woody Allen or counterfeit tough guys like John Wayne. Hollywood has also long been the propaganda wing of the US military machine. It is well established that for decades Hollywood and the Department of Defense have worked hand in hand in creating movies that tout muscular American militarism and empire.
Now Hollywood and the Department of Defense (DoD) are using the social justice calling card of "diversity and inclusion"to take the next step in indoctrinating young people with the noxious ideology of American exceptionalism and aggression… but this time they are targeting girls and young women.
The latest product of the Hollywood and DoD propaganda machine is the Disney/Marvel movie, Captain Marvel, which comes out this March. The film, which has a budget worth $150 million and stars one of the leading feminist voices in Hollywood, Academy Award winner Brie Larson, tells the story of Carol Danvers, a former Air Force pilot who "turns into one of the galaxy's mightiest heroes."
With Robert Downey Jr. and Chris Evans set to potentially leave their roles as Iron Man and Captain America respectively, Disney is positioning itself to replace them as the face of the multi-billion dollar Marvel Cinematic Universe with Brie Larson's Captain Marvel, who is described as a "badass superheroine"… one more flag-waving, badass lady for the girls to look up to!
The movie has been described as "the recruiting tool of the Air Force's dreams", and will no doubt be a huge boost to female recruitment, much like Tom Cruise and Top Gun boosted male military recruitment in the 1980's.
The DoD has reportedly been partnered with Marvel since 2008's Iron Man. The DoD and Air Force demand that any film project with which they assist "portrays the Air Force and military in an accurate way and that it is in the service's interest to partner on the project."
It is good to know that feminist Brie Larson is cashing in by partnering with the Air Force to make a movie that indoctrinates millions of US kids, specifically girls, with the dream of being able to bomb innocent people across the globe from miles up in the sky and look really "badass" while doing it.
I'm sure Ms. Larson, a public and outspoken advocate for abuse victims here in America, has meticulously weighed the pros and cons of being a recruitment tool for the US military, which in recent years has aided and abetted, or been directly responsible for, the murder of women and children in Yemen, Iraq, Afghanistan, Syria, Libya and elsewhere.
The cacophony of feminist voices in the public sphere has effectively challenged some minds about some things, but not the right minds about the right things. The mendacious US establishment and its virulent military industrial complex have co-opted this current feminist moment and are using it to further solidify their deadly stranglehold on the American consciousness and Brie Larson is now an accomplice to that crime.
Is this what the new wave of feminism is all about, putting lipstick on the pig of American empire and militarism and calling it a victory for equality? If so, I'll pass on that toxic femininity.
I'll stick with traditional masculinity, you know, the stoic kind, whose adherents, principled men like Martin Luther King Jr., Cesar Chavez, Daniel Ellsberg, Pat Tillman and Edward Snowden, among many others, all did the right thing in the face of enormous opposition, and who didn't tout themselves as "badass," didn't start fights but finished them, didn't torture, didn't spy and didn't bomb innocent women and children into oblivion.
The bottom line is this, I fervently believe that men and women should be equal in their rights and opportunities, but I believe just as fervently that regardless of gender, no one has the right to kill, maim and torture for the American empire.
About the Author
Michael McCaffrey is a freelance writer, film critic and cultural commentator. He currently resides in Los Angeles where he runs his acting coaching and media consulting business. mpmacting.com/blog/
Ben Jarman, a Quaker at Westminster Local Meeting, has worked in prisons for years. What has the experience taught him, and how has his Quaker faith shaped his outlook?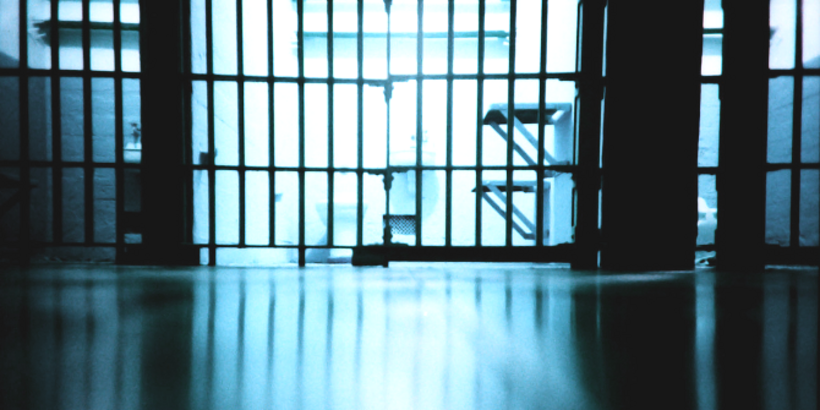 I first became interested in prisons eight years ago while working at the Quaker Council for European Affairs. Since then I have done policy research for several charities and managed a volunteer-led service working in 20 different prisons.
Much of that work was with people serving long sentences for serious violent and sexual offences. The harm they have done is often irreparable, and the people who they have harmed are often uninterested by healing or forgiveness, at least for the moment. Where there are also questions about whether they pose further danger to others, it can be difficult to imagine a feasible alternative to imprisonment. Yet in the face of endless dismaying headlines about prisons, it is equally difficult to imagine how imprisoning people can achieve anything other than more harm.
A morally troubling situation
Imprisonment is not a benign experience: even the most rehabilitative or 'reformed' prison is a painful place to live, away from the loved ones, status, possessions and comforts of life before prison.
Even so, I have met long-term prisoners who say they found meaning in the experience: achieving new perspectives, changing their behaviour, and finding ways to contribute positively to the lives of others. Often, they could not have foreseen this happening without the initial shock of the conviction and the sentence. They speak of their experience as a necessary evil and are often deeply interested in what it means to live a good life.
For others the sentence offers no such comfort. Prison time represents meaningless suffering, and they can't imagine that they might need to change – or access the help they need to do so. They are often preoccupied by questions of survival: living day-to-day, suppressing thoughts of the future, and complying not through a concern with ethics but out of a fear of authority.
Room for transition
While I was working in prisons, I became fascinated by the contrasts and the relationships between these two groups. Those who found meaning often describe having moved into it from the survivalist mode, often after moments of personal crisis and profound re-evaluation.
I think transitions like this matter, and that prisons should think more about how to encourage them. If we are to accept that punishment is a necessary evil in some circumstances, then shifts in ethical thinking are surely something to aim for, or the pains of imprisonment are no more than revenge. Prison performance is more than just a matter of reoffending rates: if Quakerism tells us anything, it is that the process matters, as well as the outcome.
Researching the possibility of hope
My work in prisons led me to seek out research. In particular, research by Alison Liebling and her colleagues at the Prison Research Centre in Cambridge grabbed my attention. They measured differences in the 'moral climate' of different prisons. In some, power is used to foster an environment where human development is possible. In others, it is misused or not used at all, fostering an environment in which there is no safety. Research shows that prisons with high scores for their 'moral performance' also have significantly lower rates of suicide, self-harm and reoffending. They are not perfect, but they are more hopeful.
Research like this got me beyond thinking simplistically about prisons as just bad, harmful places. If some are more hopeful and more survivable for prisoners, then we have to ask why. But how this translates into the experiences of individual prisoners has not been very well-researched.
I have recently started PhD research in Cambridge, which aims to answer some of these questions. The work is jointly funded by Britain Yearly Meeting's Adult Education Grants programmeand by the Economic and Social Research Council. It aims to examine in depth how long-term prisoners experience the prison environments in which they live, and how that affects the kinds of projects of change that they might take up.
To me as a Quaker, it seems important to ask these questions about how the state's power is used against its most stigmatised citizens. As a Society, we are used to raising questions about how power is used against people who have committed no criminal offences, such as migrants. We seem to have less to say about how it is used against people who have badly harmed others. It seems to me vital that we take seriously their experiences of punishment: how it feels, and what moral messages they are taking from it.

Follow Ben's project at www.changinginside.co.uk Back to Our
It happens on January 27th.
In the dream, it's 1777, and a Quaker minister named Scatterwell gets a burning concern to visit the decadent city of Vienna, to preach the gospel of love of God and neighbor. He's particularly moved by reports of the tens of thousands of poor Austrians and others huddling there in the shadow of the luxuriant indifference of the imperial court.
When Scatterwell arrives in the bustling capital, he heads straight for the nearest low-life tavern, figuring to plunge into the depths and confront the Devil's work head on.
In the crowded, dark tavern, he spies a young man leaning dejectedly over a big mug of ale, a crumpled sheaf of papers at his elbow. The youth is clearly trying to get drunk.
His clothes are out of place in the tavern — they are of a finer cut, though ragged and soiled.
Scatterwell sits at the same table, and tries out his Deutsch. "My friend," he says gently, "whatever has brought thee to this dreadful place?"
The lad looks up at him. "Ach," he says. "I'm lucky to be here, rather than in the ditch outside. I'm all alone. My mother just died, I've no work, and I'm down to my last few coins. I don't know what I will do, so I thought I'd just drink and forget my problems." He takes a big swig, and wipes his mouth. "It works. For awhile."
"Oh, Friend," Scatterwell declares, "thee doesn't have to end it here, or in the mud outside. God has a wonderful plan for thy life, and for the many other unfortunates that thee can help"
And then, summoning all his earnest eloquence, Scatterwell preaches to the youth of the Universal Saving Light, of Christ's gracious example and sacrificial life, and how God's grace and Light can be spread today as it was in the early church, for this is, in the words of the great Friend William Penn, the day of Primitive Christianity Revived!
And as the young man listens, his eyes begin to shine, and Scatterwell knows his heart is being reached, his mind convinced. At length, he nods, and says, "Oh yes, my new Friend, your English accent is strange, but your words ring true. Show me how to join in this wonderful new life."
And then Scatterwell shares the burden that he has carried all this way, of concrete help for the many desperate poor of Vienna. He plans to open eine kuchenzuppe, which is the closest he can come to "Soup Kitchen." His monthly meeting will help them get started, he says, and they will find other supporters as they work.
Scatterwell emphasizes that just a small share of the value of the courtiers' costly but useless baubles could underwrite their new work, and feed many thousands more.
"Yes," says the young man, pushing the mug of ale away. "That is so true! Let's get started right now."
They both rise, and turn to head for the door. But then the lad spies the forgotten sheaf of papers on the table, and grabs them up, to toss into the fireplace as they pass.
Scatterwell sees musical notes on them as the flames light up and then consume the sheets. "So much for worldly vanity," he says with grim satisfaction. "Thy new life will be much more fruitful — er, what did thee say thy name was, Friend?"
The lad replies, "It's –
And that's when I wake up screaming.
Because the youth's name is Wolfgang. Wolfgang Amadeus Mozart.
Yes, January 27 is Mozart's birthday. He would have been (and IS, in a real way) 260-plus years old today, give or take.
And the nightmare scenario just recounted haunts me because it brings home how drastically poorer my own life would be, had the musician by some miscarriage undergone the kind of conversion it imagines.
How much difference has it made? There was an underground comic strip back in the Sixties about several disreputable characters called the Fabulous Furry Freak Brothers. These fellows had a saying, that "Dope will get you through times of no money better than money will get you through times of no dope."
For me, tho I enjoyed the Brothers in their time, a truer long-term motto would be, MOZART will get you through times of no money better than MONEY will get you through times of no Mozart!"
And let the church say, "AMEN!"
So while I am also dedicated to Quakerism, seek to achieve our vaunted "Simplicity," and admire such missions as that of Friend Scatterwell, I'm sure grateful that neither he, nor any of the Catholic ascetic groups Mozart was more likely to have run into, found and deterred him from his musical course.
It's also a great relief that Quakerism has finally outgrown (to a large extent), our opposition to such art. (To get a sense of this evolution, see this excellent compilation, "Beyond Uneasy Tolerance," compiled by Friend Esther Greenleaf Murer.)
Not that fulfilling what seems to have been his destiny turned out much better. He kept composing, but his music never brought him much worldly success, and he was carried off before the age of forty, buried in a common pauper's grave in Vienna.
And that's My Recurring Quaker Nightmare — Every January 27th . . . .
Ah well, his genius was about as close to immortality as things human can get. If you're also a Mozart fan, or just curious, have a listen to this short piece, the Credo from his "Great" mass , K. 427. This is the kind of "creed" even a liberal Quaker can get behind."
And say farewell to him here; but give thanks that the music survived.
28.01.2019 – Lonodn, UK – Silvia Swinden
"International Holocaust Remembrance Day is an international memorial day on 27 January commemorating the tragedy of the Holocaust that occurred during the Second World War. It commemorates the genocide that resulted in the death of an estimated 6 million Jews, 8.7 million Slavs, 1.8 million ethnic Poles, 220,000 Romani people, 250,000 mentally and physically disabled people, 312,000 Serb civilians, 1,900 Jehovah's Witnesses, and 9,000 homosexual men by the Nazi regime and its collaborators. It was designated by the United Nations General Assembly Resolution 60/7 on 1 November 2005 during the 42nd plenary session. The resolution came after a special session was held earlier that year on 24 January 2005 during which the United Nations General Assembly marked the 60th anniversary of the liberation of the Nazi Concentration camps and the end of the Holocaust. On 27 January 1945, Auschwitz-Birkenau, the largest Nazi concentration and death camp, was liberated by the Red Army." In the UK the same date commemorates "genocides in Cambodia, Rwanda, Bosnia, and Dafur." Wikipedia
In 1969 Silo invited to carry peace in oneself and to carry it to others. Amongst the proposals for nonviolence and reconciliation he encouraged people to find a profound meaning in their lives away from the provisional meanings offered by an increasingly cruel and dehumanised society. Meaning is never something to search for alone, it connects us to other people because as we get in touch with what is profoundly human in us, we recognise it in others.
In this day of Holocaust commemoration here is the voice of Viktor Frankl, who although a survivor of a concentration camp where he lost his most beloved members of his family, he went on to find his own meaning and to share with the world its healing power.
Meaning is the only thing that can liberate humanity from the fear-inducing manipulation of the powerful that makes us follow them, vote for them and listen to their lies in exchange from "security" . Hitler was not the first and certainly we have been able to verify he was not the last. May be the most extreme? Methods are changing, becoming more sofisticated, tanks are replaced by WhatsApp but the end result is the same, millions die and the rich get richer.
If we listen to Frankl, and Silo, and all the guides of Nonviolence and reconciliation, if we realise that in Germany itself, under the hypnotic brainwashing of one of the most efficient evil propaganda machines in history, millions of people remained resistant to it, true to their own meaning, then we will understand the power of this deeply human proposal. We will also understand how people are starting to respond to the new leaders of progressive movements appearing everywhere in spite of the seemingly hopeless situation.
If our hearts are set on compassion we will easily recognise the signs of an impending genocide: growing discrimination of minority groups, scapegoating them for the ills of society, growing cruelty and dehumanisation, fear and mistrust spreading through ordinary people, populist leaders repeating lie after lie about the need of a strong hand to save you and your family, even if that means to kill in cold blood the "undeserving" in society because they are a threat to all. If they manage to scare us, let us not lock our doors and hide under the bed, let's get out, find our friends, discuss in communities, see through the lies (a TV channel has brought in a "reality testing correspondent". Bravo!) and the ghost of the next genocide will desintegrarte in shame.