You are currently browsing the monthly archive for September 2017.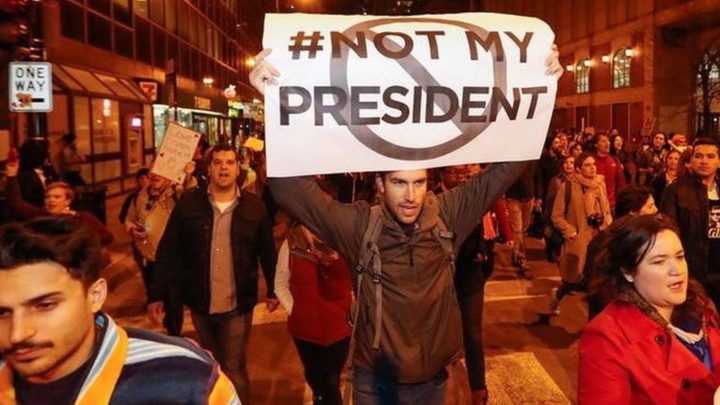 Statement from Executive Director Daryl G. Kimball
Since 1945, U.S. presidents have sought to rally global support and action toward practical solutions curbing the spread of nuclear weapons and reducing the dangerous likelihood of their use.
Sadly, President Donald J. Trump, in his first, fiery address before the UN General Assembly has demonstrated that he is not up to this most important of U.S. presidential responsibilities.
Instead, Trump threatened to unravel the widely-supported, hard-won 2015 nuclear deal between Iran and six world powers that verifiably blocks Iran's path to a bomb. Allies and security and nonproliferation experts agree that Iran is meeting its nuclear-related commitments under the deal. Any further steps by the Trump administration to undermine the Iran nuclear deal will isolate the United States, make it harder to confront Iran's misbehavior in the region, and worst of all, potentially lead to the undoing of the agreement, thereby increasing the threat of war and a spiral of nuclear proliferation in the Middle East and beyond.
On the growing tensions over North Korea's nuclear and missile program, Trump likewise failed to appeal to the international community to better implement existing sanctions and to support efforts for a realistic, negotiated solution, instead recklessly threatening to destroy North Korea. It is naive to think that sanctions pressure and bellicose U.S. threats of nuclear attack can force North Korea to change course.
As President John F. Kennedy said following the 1962 Cuban Missile Crisis: "Above all, while defending our own vital interests, nuclear powers must avert those confrontations which bring an adversary to the choice of either a humiliating defeat or a nuclear war."
Trump missed an opportunity to outline a coherent approach on how the United States, Russia, and other nuclear-weapon states could responsibly reduce nuclear tensions and work together to prevent nuclear conflict. At this point in his first term as president, Barack Obama had convened a special meeting of the UN Security Council and won the adoption of a comprehensive strategy (UNSC 1887) to reduce nuclear risks worldwide.
Trump's address is yet another sign that we are entering a dark and difficult phase in the long-running effort to reduce the threat posed by nuclear weapons.
In the long run, the United States will continue to play an essential and useful role in reducing the risks of nuclear weapons. But in the near term, other responsible U.S. and world leaders must step forward to provide the nuclear leadership that Mr. Trump is failing to demonstrate.
——-
The Arms Control Association is an independent, membership-based organization dedicated to providing authoritative information and practical policy solutions to address the threats posed by the world's most dangerous weapons
This post is also available in: Spanish

There can be no peace without justice, equality and dignity for all.
We join together in hope and determination to create a more peaceful future. But we also come together in shared grief for the loss of precious life due to violence in all of its forms, including terrorist, state, corporate and domestic.
We grieve for the loss of life and injury due to acts of terrorism. The following locations suffered attacks in just the past 6 months: Barcelona, Spain; Charlottesville, USA; Turku, Finland; Stockholm, Sweden; Manchester and London in the UK; Paris and Nice in France; Berlin, Germany; Brussels, Belgium; Surgut, Russia; Maiduguri, Nigeria; Ouagadougou, Burkina Faso; Kabul, Afghanistan; Baghdad, Iraq; Quetta, Pakistan; Marawi, Philippines and so many more.
We reject policies that favor profits over people. We remember those who died in Grenfell Tower, London; drowned in Houston, Texas, migrant workers in Qatar, factory workers in Bangladesh and so many others.
We must stop unregulated development that damages our planet. The livelihoods of those on the frontline of global warming are being decimated along with irreversible loss of species and habitats.
We abhor the criminalization of our LGBTQI+ friends and family who, in many parts of the world, are rejected, persecuted and even killed because of whom they love.
We will fight for the men and women of color who have died or been harmed at the hands of authorities. We stand with their families who display courage and resilience while seeking truth, accountability and justice.
We shine a light on the privileged who benefit from racist policies and we insist on equal rights for all as the only path towards justice.
We must educate our children so that they will not perpetuate this systemic racism, while preparing them for the responsibility of creating a better legacy for our communities.
We denounce the lives lost and forever destroyed by domestic violence and the use of women's bodies as weapons of war by devastating generations through deprivation of basic rights, rape and subjugation.
We give our protection to those refugees driven from homes and countries devastated by war and other causes beyond their control – and for those, including countless innocent children, who remain homeless and vulnerable.  We defend those held in detention centers, whose human rights are not being respected.
We cannot allow the devastation and huge loss of life due to war to continue in places like Syria, Yemen, South Sudan and Afghanistan. We stand as witnesses to the political promotion of an arms industry that puts weapons in the hands of human rights abusers.
We will see each other.  We will hear each other. We will learn from each other.
WE STAND TOGETHER FOR PEACE AGAINST THE FORCES OF HATE AND EXCLUSION
– Taiwan: https://www.facebook.com/events/1970187246593204??ti=ia
– Medellín: https://www.facebook.com/events/1965516363715221??ti=ia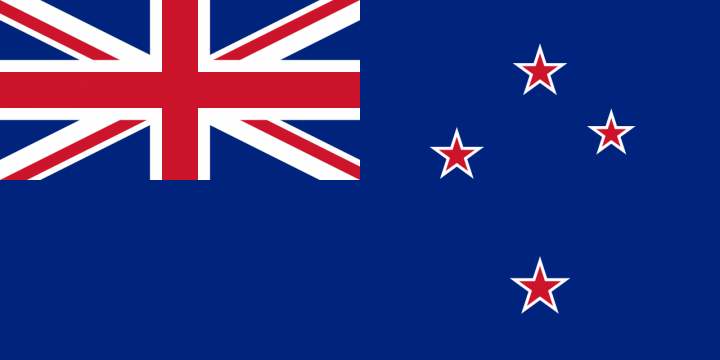 Foreign Minister Gerry Brownlee announced today New Zealand will sign the Treaty on the Prohibition of Nuclear Weapons at a ceremony during the United Nations General Assembly in New York this week.
New Zealand will sign the Treaty on the first day it is open for signature, September 20.
"Our signing at this first opportunity is consistent with New Zealand's long-standing commitment to international nuclear disarmament efforts", Mr Brownlee says.
"While no state currently in possession of nuclear weapons will be signing along with us, this Treaty nevertheless represents an important step towards a nuclear-free world.
"It establishes the first global prohibition on nuclear weapons and provides the international legal framework for a world without these weapons," Mr Brownlee says.
New Zealand joined over 120 other states in supporting the adoption of the treaty at a United Nations conference in July this year.
The Treaty will enter into force once 50 states have ratified it.
Source: https://www.beehive.govt.nz/release/nz-sign-prohibition-nuclear-weapons-treaty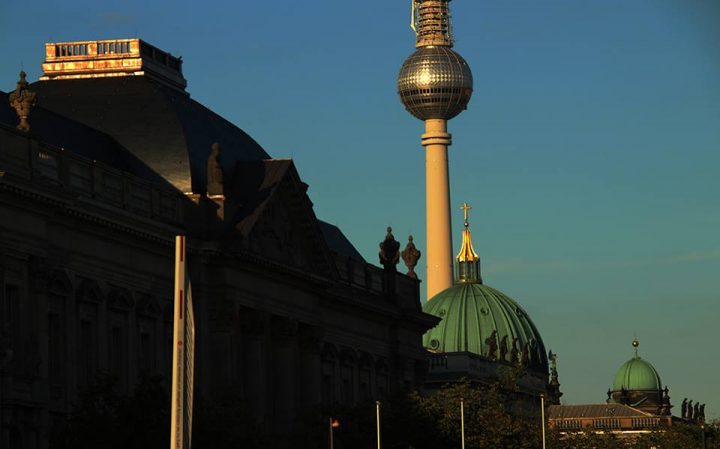 By Johan Galtung
A world map shows the West is big, from the Atlantic to the Pacific oceans, from the Arctic Ocean to the Mediterranean-Black Sea-Russian border; but not that big. 
However, that is only Europe. Add Anglo-America, USA-Canada, from the Pacific to the Atlantic oceans, from the Arctic Ocean to Mexico. The West is huge, enormous.
It covers geographically the Northern Arctic and temperate zones.
It houses religiously the three Christianities, much of Judaism, but not Islam. Muslims and all others count as minorities, here and there.
It is the seat of another major faith, Enlightenment: humanism-liberalism-marxism-nationalism-statism-capitalism-regionalism.
It is the seat of the major IGOs, NGOs and TNCs in the world.
It identifies West as "developed", and Rest as "developing".
West has attacked, invaded, conquered, colonized almost all the Rest of the world (China only partly, Japan only recently, from 1945).
The overwhelming majority of wars are intra-West, or West-Rest.
It has converted successfully the direct violence of war into the structural violence of exploitation, justified by cultural violence, by using, importing, robbing resources, processing them, exporting the products, pocketing the value-added, patenting what they learnt.
And in spite of, or rather because of, all of this now declining relatively speaking, with the Rest headed by China-India taking over (not "emerging", that was long time ago). But today this is old hat.
What, then, happens to the old West?  That extremist West, fundamentalist under Trump, fights back, trying by military means to reconquer past economic and political leadership, exploiting-deciding over others, was to be expected.
That extremist West tries to lead West against Rest defined as "barbarian" was also to be expected. Both efforts will fail. The Rest is sick and tired of Western "leadership", and prefers China's more even-headed win-win positive diplomacy.
The Rest was slow in getting the trick.  Decolonization helped politically. But much more important was regionalization, first in ASEAN and Africa, coming in Latin America-Caribbean, slowly in Asia.
More important was economic self-reliance by processing their resources themselves rather than demanding better terms of trade;  learning from Japan, not from Latin America in a misguided period.
Equally important was doing it all the Japanese way; the tigers-dragons learning from Japan; China from them without acknowledging; Africa-Latin America now learning from and soon overtaking China.
The wrong step was terrorism, however understandable given the enormous Western violence against the Islamic Rest.  It backfires.
Most important: Rest drawing on all cultures: in Rest and in West.
A historical model is the fast decline of extremist West Rome and East Rome contracting, but surviving. West Rome fought back with Crusades also against East Rome, and came back in alliance with Germany, "The Holy Roman Empire of the German Nation".
Is this going to happen again?  USA declining fast, returning to Anglo-America (poor Canada if USA keeps old habits), Europe hanging on to a softer imperialism, more self-reliant, ultimately with the strongest Europe, Germany relating to Washington?  Not impossible, but if so with the speed of contemporary accelerated history.
And again at the expense of the huge Russian part of the huge European part of the huge West.  Is this underlying the schizophrenic policy of EU countries, with a majority "refusing to fight US wars", yet dehumanizing Russia through US-led sanctions, paving the ground for a neo-Napoleon, a neo-Hitler? Coming out of a recently reborn French-German EU, liberated through Brexit from Anglo-America?
Similar contexts may generate similar forces that may generate similar action, "history repeating itself". Any reason that history should not?  The West has repeated itself all the time. So may the Rest.
Let us explore another scenario, also inspired by what happened to the Roman Empire.  West Rome contracted into small polities, counties, duchies &c, became more spiritual. USA may do the same, using Christianity-Humanism against expanding Islam. And then be reborn to its old expansionist Self, already exploring Moon, Mars, &c.
And East Rome, Europe?  Not a neo-empire, but simply reaching out to Islam, China-India, South and East in general, aiming at equity and harmony.  Much apology-work has to be done; Italy-Berlusconi showed the way.
There is a lot to build on, like the positive aspects of the Commonwealth and the Communauté. Germany will have to redo its failed amateurish "reconciliation" with Namibia over the Prussian genocides in Southwest Africa in 1904.  All it takes is a statesman, or -woman rather, of some format. They appear occasionally, also in the West.
That would give us a very divided West with the USA gradually settling in outer space, and Europe in equity and harmony with the Rest. With no German comeback in the cards–no Fourth Reich after the First, Second and Third–deeply regionalized and globalized, as the others.
This may inspire USA to change backyard policies in Latin America and Japan–and "foreyard" polices in Canada–in favor of equity and harmony and of an independent Japan. At the expense of divine chosen people, promised land exceptionalism yielding to normality, something new. This could happen sooner rather than later, defining a new and more important American Left, not only as old-fashioned socialism.
It would carry in its wake the individual level counterpart: there are no chosen individuals, with promised status.
We are all chosen as humans by the precious gift of life, with guaranteed survival, wellness, freedom of options, identity.  In a nature with guaranteed diversity and symbiosis; not vicious human attacks on both.
The future of the West?  No West, forget about it. Together with the Rest in a world from regionalization to true, diverse globalization.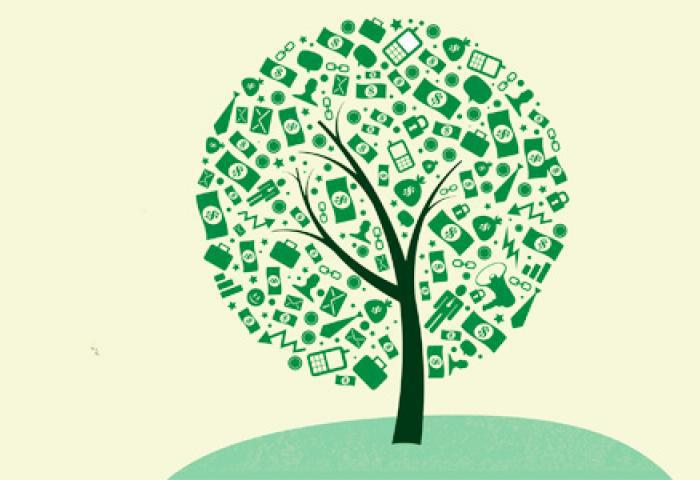 By James Bernard Quilligan
In considering the essential problem of how to produce and distribute material wealth, virtually all of the great economists in Western history have ignored the significance of the commons—the shared resources of nature and society that people inherit, create and utilize.
Despite sharp differences in concept and ideology, economic thinkers from Smith, Ricardo, and Marx to Keynes, Hayek, Mises and Schumpeter largely based their assumptions on the world's seemingly unlimited resources and fossil fuels, their infinite potential for creating economic growth, adequate supplies of labor for developing them, and the evolving monoculture of state capitalism responsible for their provision and allocation. Hence, in the Market State that has emerged, corporations and sovereign states make decisions on the production and distribution of Earth's common resources more or less as a unitary system—with minimal participation from the people who depend on these commons for their livelihood and well-being. Because our forbears did not account for the biophysical flow of material resources from the environment through the production process and back into the environment, the real worth of natural resources and social labor is not factored into the economy. It is this centralized, hierarchical model that has led to the degradation and devaluation of our commons.
Over the past seventy years especially, the macroeconomic goals of sovereign states—for high levels and rapid growth of output, low unemployment and stable prices—have resulted in a highly dysfunctional world. The global economy has integrated dramatically in recent decades through financial and trade liberalization; yet the market is failing to protect natural and social resources, the state is failing to rectify the economic system, and the global polity is failing to manage its mounting imbalances in global resources and wealth. Without a 'unified field theory' of economics to explain how the commons is drastically undervalued and why world society is amassing huge debts to the environment, the poor and future generations, policymakers and their institutions lack the critical tools and support to address the massive instability that is now gripping the global economy. Businesses and governments are facing the Herculean challenge of reducing climate change and pollution while alleviating poverty without economic growth—a task for which the Market State is neither prepared nor designed to handle.
Meanwhile, the essential ideals of state capitalism—the rule-based systems of government enforcement and the spontaneous, self-regulating social order of markets—are finding direct expression in the co-governance and co-production of common goods by people in localities across the world. Whether these commons are traditional (rivers, forests, indigenous cultures) or emerging (energy, intellectual property, internet), communities are successfully managing them through collaboration and collective action. This growing movement has also begun to create social charters and commons trusts—formal instruments that define the incentives, rights and responsibilities of stakeholders for the supervision and protection of common resources. Ironically, by organizing to protect their commons through decentralized decision-making, the democratic principles of freedom and equality are being realized more fully in these resource communities than through the enterprises and policies of the Market State.
These evolving dynamics—the decommodification of common goods through co-governance and the deterritorialization of value through co-production—are shattering the liberal assumptions which underlie state capitalism. The emergence of this new kind of management and valuation for the preservation of natural and social assets is posing a momentous crisis for the Market State, imperiling the functional legitimacy of state sovereignty, national currencies, domestic fiscal policy, international trade and finance, and the global monetary system. Major changes are on the way. The transformation of modern political economy will involve reconnecting with—and reformulating—a pre-analytic vision of the post-macroeconomic global commons. Another world is coming: where common goods are capped and protected; a portion of these resources are rented to businesses for the production and consumption of private goods; and taxes on their use are redistributed by the state as public goods to provide a social income for the marginalized and to repair and restore the depleted commons.
Although people's rights to their commons are often recognized and validated in smaller communities, scaling these lessons to the global level will require a new dimension of popular legitimacy and authority. The world community is rapidly evolving a sense of social interconnectivity, shared responsibility and global citizenship, yet the sovereign rights of people to the global commons have not been fully articulated. In declaring our planetary rights for these commons, we shall be confronting many decisive questions:
Are modern societies prepared to create a framework in which the incentives behind production and governance are not private capital and debt-based growth, but human solidarity, quality of life and ecological sustainability?
How soon—and how peacefully—will the subsystems of the Market State integrate their structures of value-creation and sovereign governance with the greater biophysical system of ecological and social interdependence?
Can the global public organize effectively as a third power to develop checks and balances on the private and public sectors and establish the resource sovereignty and preservation value needed for a commons economy?
These issues will be filtering into mainstream discussion over the next two decades. Already the system of state capitalism is breaking down, threatening the entire planet, its institutions and species. When this collapse can no longer be contained and a global monetary crisis ensues, world society will have the choice of creating an economic system that follows the universal laws of biophysics and commons preservation—or accepting a new version of 18th-20th century mechanistic economics, obliging humanity to continue living off the common capital of the planet under corporate feudalism and über-militaristic regimes. Our decision will likely come down to this: global commons or global autarchy. As an economist, I don't pretend to speak for the conscience of humanity; but as a human being, my heart tells me that we shall see the beginnings of a commons economy in our lifetimes. The long-forsaken global commons are beckoning.
---
James Bernard Quilligan has been an analyst and administrator in the field of international development since 1975. He has served as policy advisor and writer for many international politicians and leaders, including Pierre Trudeau, François Mitterand, Edward Heath, Julius Nyerere, Olof Palme, Willy Brandt, Jimmy Carter, and His Royal Highness Prince El Hassan of Jordan.Original source: Guernica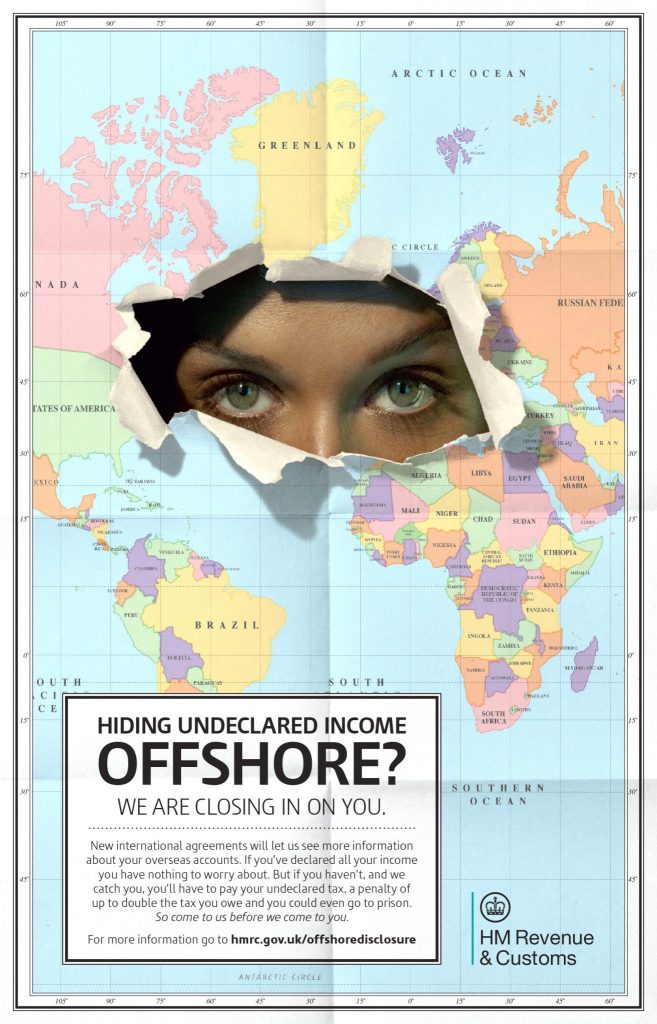 While new research suggests 10 percent of world GDP held in offshore shelters, UN human rights expert says poorest paying enormous price
by Jessica Corbett, staff writer for Common Dreams
While the world's richest stash trillions away for themselves, outlandish levels of inequality are increasing the suffering of the poor and hamstringing the global community's ability to address humanity's most pressing concerns.
That is the picture painted when pairing new research that shows an estimated $8 trillion—or more than 10 percent of global gross domestic product (GDP)—was stashed in offshore tax havens as of 2015 with a new report by a UN human rights expert that warns impoverished people are "paying a heavy price" for what he calls "negative global trends," including climate change, financial schemes, and privatization programs that "have their harshest impacts on the poorest sections of society."
"People are feeling the impact of the global financial and economic crisis, the energy and climate crisis, and an increasing number of natural disasters," said recently appointed special rapporteur on the right to development, Saad Alfarargi. "Add to that the new global pandemics, corruption, the privatization of public services, austerity, and the aging of the global population, including in developing countries, and the effect is a harsh and worsening impact on the poor."
In his first report to the U.N. Human Rights Council, Alfarargi raises alarms about global trends he has identified as threats to the "right to development," and expresses concern about the "rise of nationalistic tendencies and the related trend to move away from international solidarity and cooperation."
"We are witnessing some of the greatest challenges the world has ever seen, without the global commitment to deliver change," he concludes. "People in developing countries are paying a heavy price for global actions beyond their control."
Meanwhile, according to two papers by economists Annette Alstadsæter, Niels Johannesen, Gabriel Zucman, the world's superrich are hiding trillions of dollars in tax havens, exacerbating global inequality.
Analyzing the Panama Papers and other leaked documents about tax havens, the researchers looked only at liquid offshore bank deposits—meaning these estimates do not even include investments in equities and real estate.
They found that "accounting for offshore assets increases the level and the rise of top wealth shares seen in tax data, but the magnitude of the effect varies across countries."
"Despite the more prevalent use of tax havens by continental European countries," they write, "we find that wealth is much more concentrated in the United States. In fact, the top 0.01 percent wealth share in the U.S. is as high as in early 20th century Europe." As Business Insider notes, "For the history fans, that's before most of the continent was democratic and right before two world wars. U.S. inequality is now about the same levels where it stood during the Great Depression."
While the researchers plan to use their methodology to develop more accurate estimates of wealth inequality within nations—and acknowledge "offshore wealth is likely to have major implications for the concentration of wealth in many of the world's developing countries"—it's also worth noting that wealthy nations, such as the United States, put tax revenue toward foreign aid, meaning that while tax evasion impacts inequality within nations, there are also global consequences.
A study published last year by U.S. PIRG Education Fund, Citizens for Tax Justice, and the Institute on Taxation and Economic Policy (ITEP) found that 73 percent of Fortune 500 companies used tax havens in 2015, which amounted to $2.5 trillion in offshore profits, or about $717.8 billion in taxes that would have gone to the U.S. government.
That's more than $700 billion that could have gone into government programs to provide assistance to not only to Americans, but also to people in developing nations, through foreign aid. And, as Poncie Rutsch noted in a 2015 NPR piece about U.S. aid, "The U.S. is pretty generous…until you consider how much money it has."
When the Fortune 500 study was published, Matthew Gardner of ITEP pointed to loose government restrictions as a root cause of tax evasion among U.S.-based individuals and corporations.
"The hard fact is that the U.S. tax code incentivizes tax haven abuse by allowing companies to indefinitely defer taxes on offshore profits until they are 'repatriated,'" Gardner said. "The only way to end this kind of tax avoidance is by closing the loopholes in the tax code that enable it."
Troubling tax rules, however, are far from contained to U.S. A 2016 Oxfam report identified the top 15 nations with policies that facilitate tax dodging, and thus "are starving countries of billions of dollars needed to tackle poverty and inequality," as Common Dreams previously reported.
Oxfam researchers estimated that because of corporate tax havens, developing nations lose $100 billion per year, which they say "is more than enough to provide an education for all of the 124 million children currently out of school, and to pay for health interventions that could save the lives of six million children."
This post is also available in: Spanish, Italian
Last week I had the great pleasure to interview Beatrice Fihn from the International Campaign to Abolish Nuclear Weapons, and towards the end of that interview Beatrice said quite matter-of-factly that no one would ever consider building bridges to Nazism and create a consensus in which it's ok to be a little bit Nazi, so why would we try to build bridges to those who would keep the world armed with nuclear weapons?
I think Beatrice was quite shocked by how forthright and strong her statement sounded given her subsequent comment on twitter.
In our world today, to denounce someone as a Nazi is almost the worst thing you can say, comparable to using the "N" word against someone of black African heritage: a word so strong it can't even be written.  Yet, if we look deeper into what she's saying we can find that actually the comparison is quite right and can be justified.
The accusation of Nazism comes with all the connotations that in fact the Nazis were not only responsible for the Holocaust, the evil and scale of which are incomprehensible, but also for the Second World War as a whole which, in total, accounted for fatalities in the order of 60 million people, or an estimated 3% of the global population.
This kind of mass-murder on an industrial-scale seems unthinkable today.  And yet, those who promote nuclear weapons as a useful tool for peace and security are blind to the incoherence of their arguments.
The most authoritative piece of work done on the humanitarian consequences of nuclear weapons was undertaken by the International Physicians for the Prevention of Nuclear War, in their report "Nuclear Famine: two billion people at risk" prepared by Dr. Ira Hefland in November 2013.
Let's review once more the most salient points of that study.
In a limited nuclear war between India and Pakistan in which 50 bombs were dropped by each side, sufficient smoke and dust would be ejected into the atmosphere to cause a nuclear winter in which:
US corn production would drop by 10% on average for a decade. Soybeans would be similarly affected.
Chinese middle-season rice production would drop by, on average, 21% over four years and then improve to a 10% drop for a further 6 years.
Chinese winter wheat production would drop by an average of 31% over ten years.
The numbers of malnourished people in the world would rise by 215 million, added to the 870 million already malnourished and living on less than 1750 calories per day.
In addition 1 billion people in China would face the prospect of famine
This total of over 2 billion people at risk of famine (about 25% of global population to compare it to WW2) has to be added to the fact that the world will simply stop functioning as it does today.  Global trade would virtually stop and global confidence would cease to exist: no one would buy stocks and shares.  No one would buy gold.  Food and medicines would be the new currency.  Local wars and large scale violence would flourish.  Nuclear power stations affected by the war would melt down and explode, ejecting their radioactive poison into the atmosphere.  Human civilisation in the way we currently understand it would come to a halt.
The data that went into this report has been presented in conference after conference over the last 5 years, and to my knowledge, no one has ever refuted it or tried to minimise it.
It is information such as this that led, this year, to the creation of a Treaty on the Prohibition of Nuclear Weapons which opens for signature on the 20th of September during the UN General Assembly gatherings.
Even from the moment of its approval, diplomats from the USA, France and the UK rushed to tell the world's media, "We do not intend to sign, ratify or ever become party to it."
They added, "Accession to the ban treaty is incompatible with the policy of nuclear deterrence, which has been essential to keeping the peace in Europe and North Asia for over 70 years."
So what is this nuclear deterrence argument of which they speak?  Let's look into this.
The most compelling argument against nuclear deterrence was written by US author, Ward Wilson, in his excellent book, "Five Myths about Nuclear Weapons".  In it he systematically destroys, not only the myth that the Hiroshima and Nagasaki bombs were what led Japan to surrender at the end of World War II, but he also shreds the arguments used to support nuclear deterrence.
Just ask yourself, how did deterrence stop the USSR stationing bombs in Cuba?  The Korean War, the Vietnam War, the Iraq War and the Falklands War; none of these wars were prevented by one side or both possessing nuclear weapons.
The dogmatic repetition by nuclear-armed states of "nuclear deterrence" has more to do with their own feelings of self-importance at their ability to destroy the planet, than a real consideration for the security of their own citizens.
So, as the Ban Treaty opens for signature, it is incumbent on all of us who oppose nuclear weapons to be able to point out these facts, and when we encounter those who would keep nuclear weapons, we have to ask them in which scenario they will use nuclear weapons?
Because, one nuclear weapon dropped on New York, London, Paris, Moscow, Beijing, Mumbai or Karachi would be enough to kill 6 million people.  And if this kind of statistic doesn't warrant comparison with Nazism, then nothing does.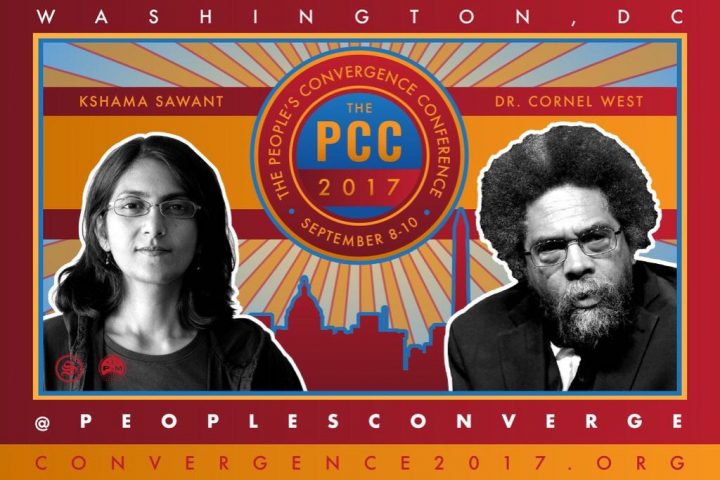 By David Swanson
Remarks at People's Convergence Conference, Sept. 8, 2017
Here's my five-minute case for why you can't have an effective progressive movement in the United States that doesn't include working for peace. War and militarism and bases and ships and missiles and sanctions and nuclear threats and hostility make up the filter through which much of the other 96% of humanity experiences this 4%. The U.S. Congress chooses how to spend a great deal of money each year, and chooses to put 54% of it into war and preparations for war. The wars demonstrably increase rather than reduce or eliminate anti-U.S. sentiment and violence. They endanger us rather than protect us. The wars are a top cause of death and injury in the world, and a top cause of famines and disease epidemics and refugee crises that cause massive additional suffering. But war kills most by diverting resources. Small fractions of U.S. military spending could end starvation, provide clean water, end diseases, even end the use of fossil fuels worldwide. Military spending also reduces jobs in comparison to other spending or not taxing working people in the first place.
The U.S. military consumes more petroleum than most entire countries and has a bigger budget than most governments and about the size of all other militaries combined. The U.S. military destroys areas of the earth on an unfathomable scale, including back home where it is responsible for 69% of environmental disaster superfund sites. Yes, the top destroyer of the U.S. natural environment is the U.S. military.
And while Trump threatens nuclear war, scientists say that a single nuclear bomb could cause climate catastrophe, and a small number of them could block out the sun, kill crops, and starve us to death. There is no such thing as threatening nuclear war on someone other than yourself. The erosion we are seeing in our civil liberties, the mass surveillance, the militarized police: these are symptoms of a criminal enterprise called war. It fuels and is fueled by racism, bigotry, hatred, and violence. The excuses made for it are so weak and its horrors so inexcusable that the top killer of U.S. participants in war is suicide.
And yet, Trump proposes to move another $50 billion from just about everything good and decent into war, and the Democrats run around denouncing the supposed cuts without mentioning the existence of the military or the fact that it's not cuts at all, but moving the money into war. The Democratic Congressional candidates that have lost all their special elections this year to warmongering Republicans have in each case presented platforms that did not mention any foreign policy whatsoever. The same goes for their new hero Randy Bryce. The Progressive Caucus's dream budget increases military spending. And of course a certain former Senator from New York who seems to still be running for the 2016 Democratic presidential nomination never met a war she didn't love.
But I think it behooves all of us to confront our own shortcomings a little more honestly than Hillary Clinton does. A Senator from Vermont just went on Stephen Colbert's show and rattled off his list of progressive goals three different times without ever mentioning war or peace. Even the question of whether to end or continue current wars just doesn't come up. During the campaign, Senator Sanders said that he thought Saudi Arabia should "get its hands dirty" and pay for more of the wars, as if Saudi Arabia's hands weren't drenched in blood, as if it weren't funding wars on the same and opposite side as the U.S. already, and as if wars were some sort of philanthropy the world depends upon. Senator Sanders falsely as well as immorally defends the murderous F-35 airplane as a jobs program for Vermont where it will damage the hearing and the brains of the children in the school it takes off over. And when Senator Sanders was asked "How will you pay for all your ponies?" (Ponies is Hillary Clinton's word for basic human rights) he didn't reply "I'm going to make a slight reduction in military spending." Instead he gave a complex answer that produced endless media screaming about tax increases. Contrast that with the popular performance of the next prime minister of the United Kingdom Jeremy Corbyn who explains that the wars are illegal and counterproductive.
So, we have to move the best and the worst of the politicians in the U.S., and we have to do so with a popular movement that changes the culture. If you go to WorldBeyondWar.org you can get involved and see a couple of events coming up here in DC, one being a flotilla of hundreds of kayaks to the Pentagon to oppose any more oil for wars as well as wars for oil, and the other being a conference bringing the peace and environmental movements together. That's at WorldBeyondWar.org. Thank you.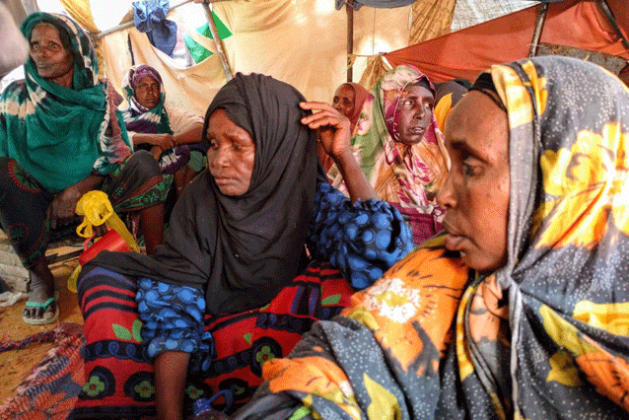 By Baher Kamal
When officials and experts from all over the world started the first-ever environmental summit hosted by China, they were already aware that climate and weather-related disasters were already seriously beginning to set the international agenda – unprecedented floods in South Asia, strongest ever hurricanes Harvey and Irma, and catastrophic droughts striking the Horn of Africa, among the most impacting recent events.

In fact, Ordos, China has been the venue of the 13th summit of the United Nations Convention to Combat Desertification (UNCCD), which has been focusing over the period 6-16 September on ways to further mitigate and prevent the steadily advancing desertification and land degradation worldwide.
Officials and experts from 196 countries attending the UNCCD 13th session –known as COP 13- are now expected to agree on a 12-year Strategy to contain runaway land degradation that is threatening global food and water security.
Countries are also expected to announce their targets for land restoration, to agree on measures to address the related emerging threats of forced migration, sand and dust storms, and to agree on actions to strengthen the resilience of communities to droughts.
Desertification Everywhere
No wonder—globally, as many as 169 countries are affected by desertification, with China accounting for the largest population and area impacted, UNCCD warns.
Desertification is not just photogenic images of oceans of sand and dunes – it is a silent, invisible crisis that is destabilising communities on a global scale, according to UNCCD.
"As the effects of climate change undermine livelihoods, inter-ethnic clashes are breaking out within and across states and fragile states are turning to militarisation to control the situation."
"If we are to restore peace, security and international stability in a context where changing weather events are threatening the livelihoods of more and more people, survival options are declining and state capacities are overburdened, then more should be done to combat desertification, reverse land degradation and mitigate the effects of drought. Otherwise, many small-scale farmers and poor, land-dependent communities face two choices: fight or flight."
Famine in Africa, Again
Meanwhile, the most impacted continent by climate change and weather induced disasters – Africa, which contributes only 4 per cent of global greenhouse gas emissions – is now experiencing a scenario in its Eastern region of consecutive climate shocks causing back-to-back droughts that have left at least 8.5 million people in Ethiopia in dire need of food aid.
At the same time, severe drought has deepened in Somalia with the risk of famine looming on about half the population.
The death of livestock in the impacted areas has caused a breakdown in pastoral livelihoods, contributing to soaring hunger levels and alarming increases in malnutrition rates.
This is just a quick summary of the dramatic situation facing these two East African countries, which are home to a combined population of 113 million people (101,5 million in Ethiopia and 11,5 million in Somalia), and which are in need of additional urgent resources to prevent any further deterioration.
The situation has rapidly deteriorated, and the heads of the three Rome-based United Nations food agencies, at the conclusion of a four-day visit to the affected areas, called for greater investment in long-term activities that strengthen people's resilience to drought and the impacts of climate shocks.
"This drought has been going on for a long time and we have lost much of our livestock… If we didn't get food assistance, we would be in big trouble – but this is still not enough to feed us all," Hajiji Abdi, a community elder, last week said to José Graziano da Silva, director general of the UN Food and Agriculture Organization (FAO), Gilbert F. Houngbo, president of the International Fund for Agricultural Development (IFAD), and David Beasley, executive director of the World Food Programme (WFP).
Drought Does Not Need to Become an Emergency
The three UN food agencies chiefs made their plea after they visited projects that treat dwindling herds to limit further livestock deaths and met drought-affected people receiving food rations.
"It is essential to invest in preparedness and provide farmers and rural communities with knowledge and tools to safeguard themselves and their livelihoods. We've witnessed here that saving livelihoods means saving lives – it is people's best defense against drought," said Graziano da Silva.
"A drought does not need to become an emergency," said Houngbo, president of IFAD. "We know what works." In the Somali region, where there is investment in irrigation systems, water points, rural financial institutions, health and veterinary services and other long-term development projects, the communities can better sustain themselves and their livestock through this devastating drought. "This is what we need to build on," he added.
"We have seen clearly here that working together the three UN food agencies can achieve much more than alone," said Beasley, head of WFP.
'Hunger Knife-Edge'
In Ethiopia, it is estimated that 9,5 million are hungry. There, drought has dented crop and pasture output in southern regions. In the specific case of Somalia, the United Nations reports that 3,3 million people—that's one third of its estimated 11 million inhabitants—are now on a 'hunger knife-edge.'
In Somalia more than six million people are affected, of whom only about three million have been reached with food rations. See: Drought Pushes 1 in 3 Somalis to a Hunger Knife-Edge
Africa is prey to a steady process of advancing droughts and desertification, posing one of the most pressing challenges facing the 54 African countries, home to more than 1.2 billion people.
Right now, it is estimated that as much as two-thirds of Africa is already desert or dry lands.
While this land is vital for agriculture and food production, nearly three-fourths of it is estimated to be degraded.
The Killing Drought
According to the United Nations, droughts kill more people than any other single weather-related catastrophe, and conflicts among communities over water scarcity are gathering pace. Over 1 billion people today have no access to water, and demand will increase by 30 per cent by 2030.
The consequences are there: widespread poverty, hard socio-economic conditions, and many people dependent on natural resources for their livelihoods.
In such a dire situation, the choice is either to fight or flee. In fact, UNCCD estimates that some 135 million people may be displaced by 2045 as a result of desertification. See: Climate Migrants Might Reach One Billion by 2050
Drought is among the most devastating of natural hazards – crippling food production, depleting pastures, disrupting markets, and, at its most extreme, causing widespread human and animal deaths, according to FAO.
In recent years, droughts have resulted in some of the most high-profile humanitarian disasters – including the recent crises in the Horn of Africa (2011) and the Sahel (2012) regions, which threatened the lives and livelihoods of millions of people.
A Chinese Case
Meanwhile in China, participants in the Ordos summit are expected to announce their targets for land restoration, to agree on measures to address the related emerging threats of forced migration, sand and dust storms, and to agree on actions to strengthen the resilience of communities to droughts.
For now, the Asian giant, China, has set a target: to reduce by 50 per cent all of its desertified areas by 2020, said Zhang Jianlong, Chinese Minister of State Forestry Administration. "A fire burns harder when we all add some tinder."
China has developed industrial models to combat desertification, and reported "the area affected by desertification has declined for three inventory periods in a row, since 2004."
The world's most populated country has managed to avert the desert in some areas. In fact, only 20 years ago, the summit's venue, Ordos, the city and burial place of Ghengis Khan was an empty desert. Today it is a green, modern city.
This post is also available in: Greek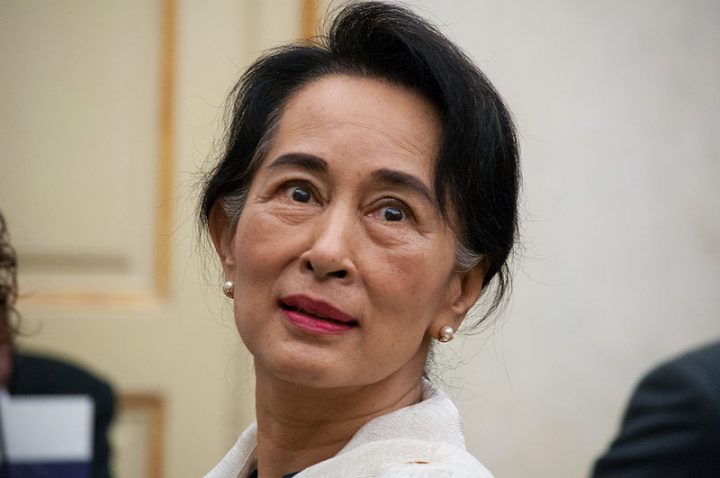 As news reports and information circulates about the desperate plight of the Rohingya population of Myanmar and what, on the surface, looks like ethnic cleansing.  We publish here the open letter from the Gandhi Development Trust in South Africa.  In Pressenza we also express our deep concern for what is happening in the area and join in the call for Suu Kyi to speak about the situation.
Dear Daw Aung San Suu Kyi
RE: Situation in the State of Rakhine Myanmar
It is with grave concern that we write to you about the situation in the Rakhine State of your country.
We identified in you the spirit of Mahatma Gandhi who upheld human rights and justice for all as his key guiding principles. We therefore decided in 2009, at a time when you were still under many restrictions, to present you with our highest award, the International Mahatma Gandhi Award for Reconciliation and Peace.
We also note that you are a recipient of the Nobel Peace Prize and that a co-Nobel Laureate, Archbishop Desmond Tutu, has called on you to publicly react to the atrocities being carried out in this region.
While we are aware that there are constraints in your position as State Counsellor, it does not speak well to remain silent when humanitarian aid is denied to people who are already suffering from poverty and deprivation, and they are subjected to military attacks and abuses.
Reports have been widely circulated that thousands of people are being forced to flee from this area. These are facts that cannot be disputed. We urge you to use all your power and influence to ensure that the government of Myanmar engages with the people of this area in a humane and compassionate manner in order to avoid further attacks or reprisals which will only turn people into enemies.
Bearing in mind your amazingly courageous life journey and the huge sacrifices you have made over many years to uphold the principles of non-violence, we
respectfully call on you to ensure that the Government of Myanmar immediately ends these attacks and urgently creates a platform for dialogue and peaceful settlement.
Yours Sincerely,
Ela Gandhi
On behalf of Trustees of Gandhi Development Trust