This post is also available in: Italian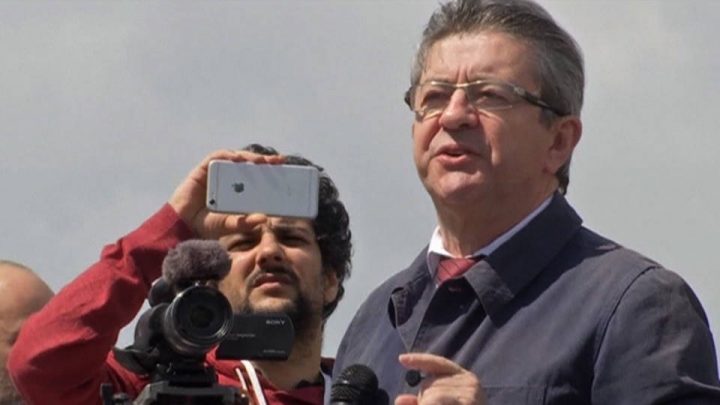 France's left presidential candidate Jean-Luc Mélenchon, who has been compared to Bernie Sanders, is surging in the polls. A recent poll shows him polling a close third behind the two front-running candidates, far-right-wing candidate Marine Le Pen and former Economy Minister Emmanuel Macron.
Marine Le Pen has promised to suspend all immigration to France. She recently also recently sparked outrage when she denied the French role in rounding up Jews during World War II. The first round of France's presidential elections is on April 23.