This post is also available in: Italian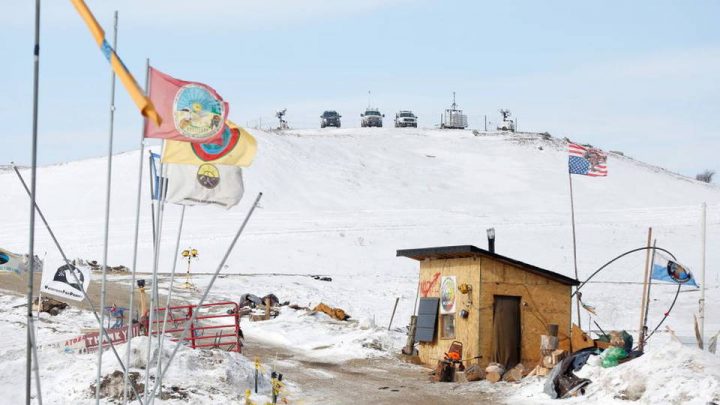 In North Dakota, construction crews have resumed work on the final section of the Dakota Access pipeline, after the Trump administration granted an easement to allow Energy Transfer Partners to drill beneath the Missouri River. The construction resumed as opponents of the pipeline filed a last-ditch legal challenge in a federal court in Washington, D.C., Thursday. They're seeking an order halting construction while a separate lawsuit filed by the Standing Rock Sioux Tribe proceeds in court. U.S. District Judge James Boasberg says he'll hear arguments on the motion—on Monday.
Meanwhile, US veterans from all over the country are arriving in Standing Rock to protect the indigenous activists from attack by the police. Their presence could make it more difficult to remove all the activists still camped around the construction site. LaDonna Brave Bull Allard, who started the Sacred Stone camp, welcomed the return of the veterans and thanked them for their plan to form a human shield against police violence.
The organization VeteransRespond has vowed to be self-sufficient and help the water protectors with a wide range of services, including clean up efforts, kitchen duties, medical support and protection from police.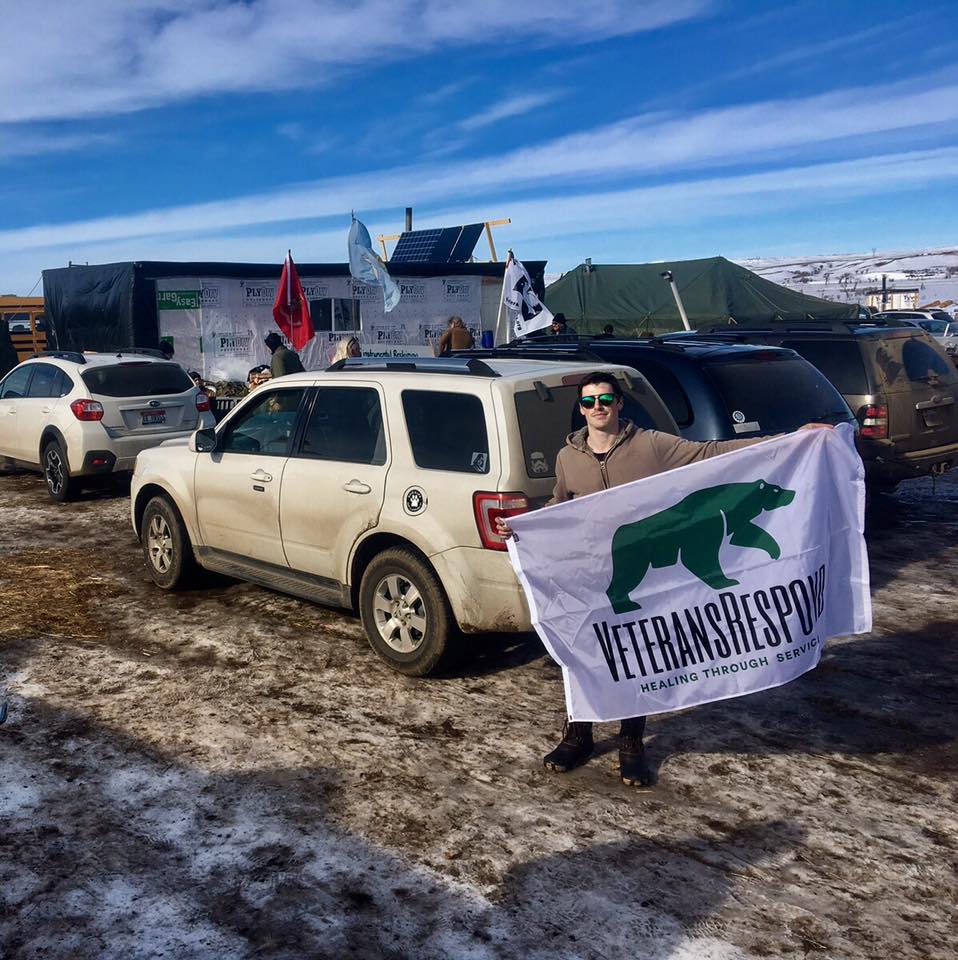 Sources:
https://www.facebook.com/VeteransRespond/
https://www.facebook.com/CampOfTheSacredStone/